I love smoothies, and I'm new fan of Bolthouse Farms, so thanks to the generosity of the company, I'm hosting a Bolthouse Farms Smoothie giveaway!
My mornings are a rush — get up, get dressed enough to look decent, get Little Dude's breakfast going, get him out the door on time. Head back home after school drop-off, do a few chores, feed the dogs, water the garden and get into the office to start work for the day. There are days that I'm so tired 30 minutes into it, I already want to go back to bed. I grab coffee — two cups in, I'm awake but a third will have me being a spaz, so I'm hungry but don't have time. If it's a day I'm running to a social media event, sometimes I have to skip lunch or grab something to eat in the car. After having spilled coffee on myself one frantic drive to Hollywood, I no longer pack the carpool mug; coffee can stain really bad if it sits on fabric, soaking in while you're stuck in traffic, fyi.
Those are just a few reasons why I love something portable, and when Bolthouse Farms contacted me, I was honest that I'd only just recently tried one of their products. Smoothies are healthy, but only if made properly; otherwise, you're getting in your day's worth of sugar all at once, ingesting way too many calories and a sugar-crash is pending. It's a nice idea, but for a smoothie to really be healthy, it has to be full of good nutrition without all the extra unnecessary additives, so I've had to really be careful when shopping for a good pre-made smoothie product. One smoothie in and I was hooked! Flavorful, perfect consistency and a huge variety of flavors, and recyclable containers.
Here's my initial selection of smoothies to try — what a great mix, right? My favorite so far is the Mango Pineapple Colada.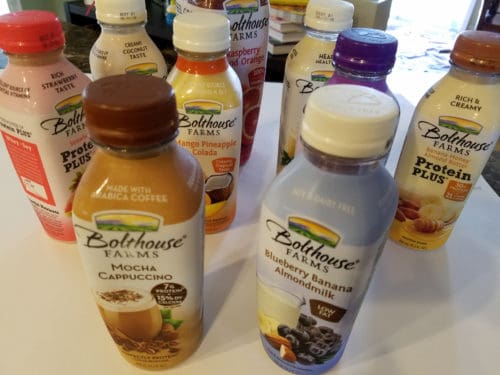 Bolthouse Farms is on a mission. They want to help change the way people think about fresh fruits and vegetables and to play a part in consumers living healthier lives. With 100 years of farming experience under their belt, they've crafted products that are affordable and delicious, making it feasible for everyone to eat healthier without breaking the bank. You can read more about their story on their colorful website, and one thing you'll see is that they believe in using the whole product, as in the whole enchilada, but in their case, the whole carrot.
Check them out on social media. You can find them on Facebook, Twitter and Instagram.
Want to try them out yourself? Enter my Bolthouse Farms Smoothie giveaway for a chance to win a selection of smoothies and choose your own favorite! Use the giveaway widget below for easy entry. The giveaway runs through May 10, and I'll announce the winner here afterwards. Prize fulfillment will come directly from Bolthouse Farms. Good luck!
Bolthouse Farms Smoothie Giveaway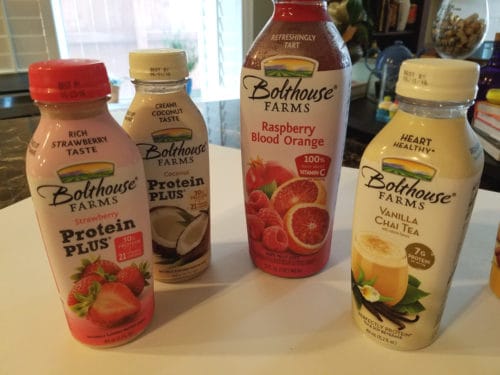 Next up, the Raspberry Blood Orange. (My very dark kitchen was not conducive to photos today; we're waiting on the rain to come in and it was too windy to take pretty pictures outside.) Getting 100% of my recommended daily vitamin C in a heart-healthy product, along with protein and all sorts of other good things AND it tastes like one of my favorite things? Win-win!