Spring is in the air and with it, the idea of festivals, blooms and outdoor activities that don't require wearing boots. That means it's the perfect time for the Knott's Berry Farm Boysenberry Festival!

The opinions in this article are my own. I do not work for, or with, any brand mentioned in this article, nor do I have any official relationship with them. I have a relationship with GigaSavvy, for whom I create original editorial content, and received complimentary tickets to the park.
Knott's Berry Farm, located in Buena Park, California, south of the 91 freeway at the intersection of Beach Blvd. and La Palma Ave., is a 160-acre theme park full of food, fun, games and rides for all ages. Opened in 1940, Knott's Berry Farm is known for its boysenberry, honored in a 16-day festival hosted in the Ghost Town area, complete with entertainment, boysenberry-themed food, the Wine and Craft Brew Tasting Garden and farm fresh fun for everyone.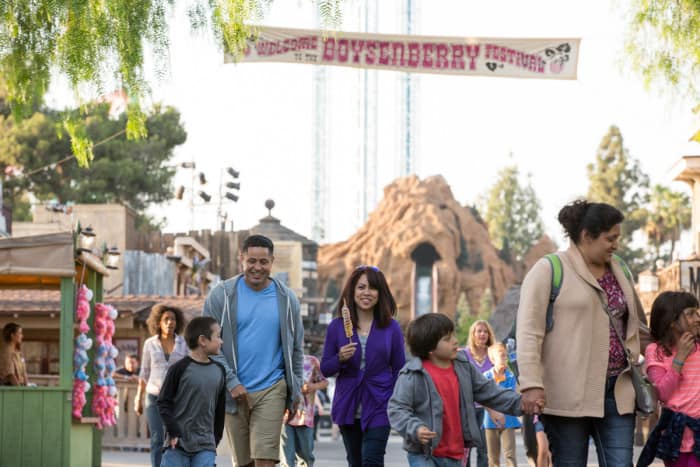 Do you want to go to the Knott's Berry Farm Boysenberry Festival? Enter my giveaway below for two (2) tickets, which can be used once throughout the festival season, between March 28 and April 12, 2015. Vine dancing, swing dancing, Boysenberry Bites and Peanuts Party in the Park is just some of what you'll find, from sun up to sun down! **THIS GIVEAWAY HAS ENDED!**
I'll be there with some of my family! They had me at boysenberry, which was created by Ralph Boysen back in the '30s as a hybrid of a loganberry, red raspberry and the blackberry.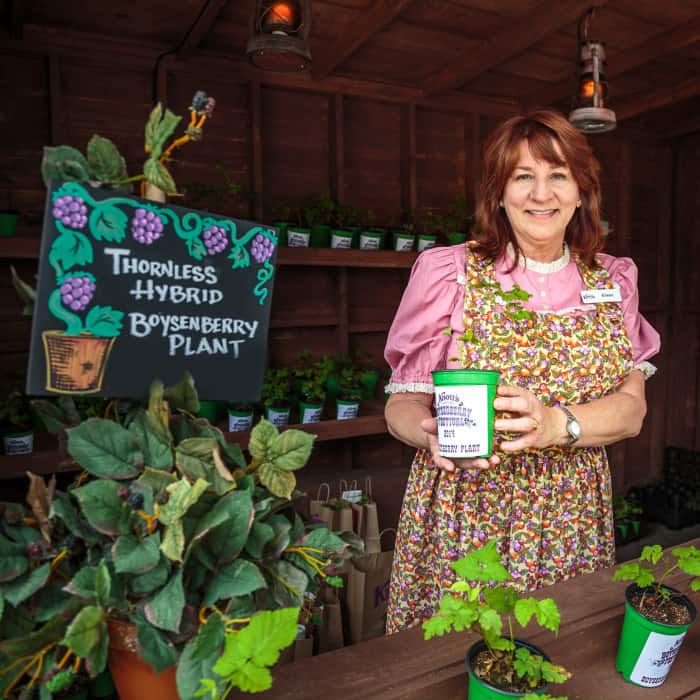 I don't leave Knott's, ever, without at least a boysenberry funnel cake or boysenberry-filled churro, so this festival is right down my alley. Did you know that you can even get a boysenberry latte over at the gourmet coffee shop by Snoopy's theater? And did you know they serve Starbucks coffee there? Little known fact but it's so nice on a day where mom and dad are starting to wilt and need a pick me up, or it's cold and you need a hand warmer.
While I want to be first in line for Xcelerator, my favorite ride in the whole park, I may be even more excited about the food offerings during the festival. The Boysenberry Bites consist of things like fried cheese curds with spicy boysenberry dipping sauce, fish and chips sandwiches with boysenberry tartar sauce and boysenberry ICEE floats. Not only can you buy the famous Berry Market™ Boysenberry BBQ Sauce but you can enjoy tastings of ribs, wings and chicken legs cooked with the amazing sauce. (I plan on buying a jug to bring home to the rest of the family, as I am not sharing my fried cheese curds or anything while in the park!) Extra fees do apply for the tastings, but how can you go wrong?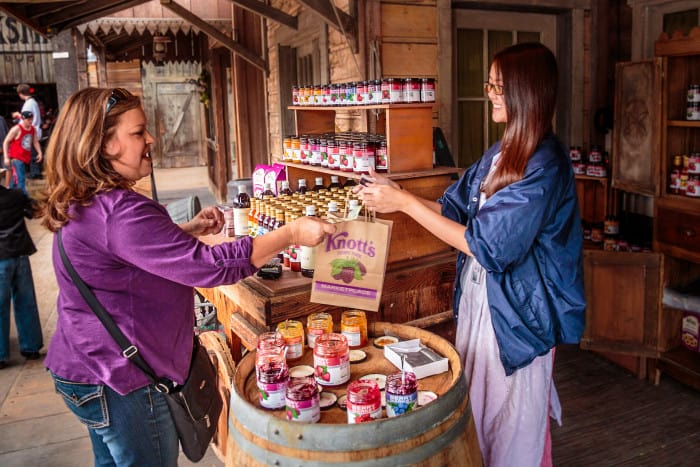 To burn off the best calories you'll ever ingest, you can take part in salsa dancing later in Siesta Village and dance with the Peanuts Party in the Park. Kids can even make boysenberry tarts in Ghost Town's Craft Town. After dark, the areas light up in a new way and more music starts, keeping everyone going for the whole day. (Can I pass as a pint-sized chef? I want to make a tart!) Pint-sized or not, I'm planning on visiting the Easter Beagle and his friends over at Camp Snoopy. Every visit is better with a Snoopy photo opp!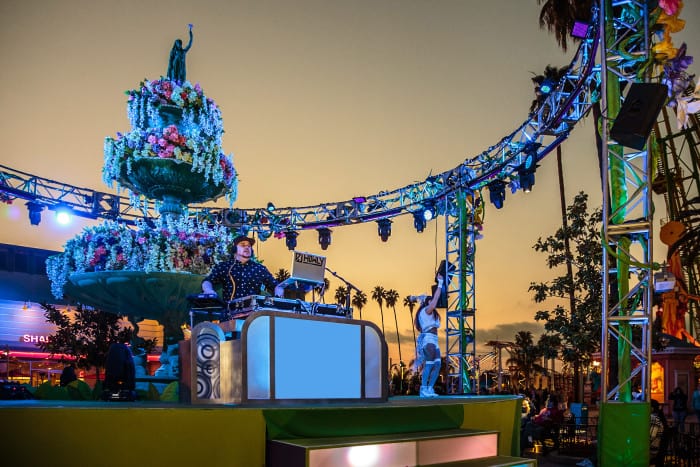 Don't miss all the gorgeous decor all around the park! So many beautiful Spring, boysenberry-themed photo opps.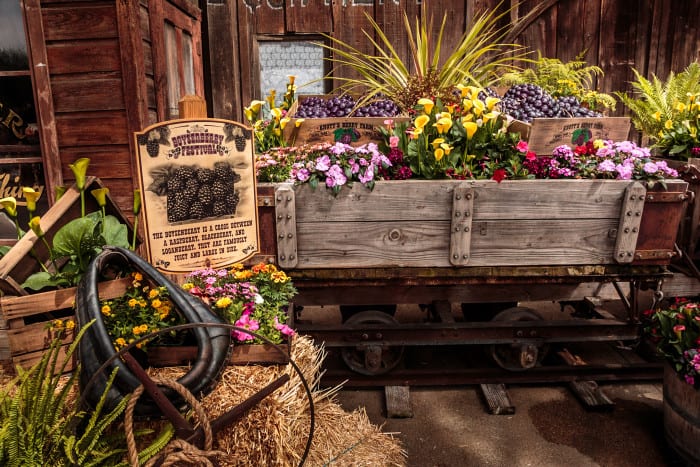 To enter giveaway for two tickets to the Knott's Berry Farm Boysenberry Festival, use the Rafflecopter widget below, between March 4, 12:00am PST and March 17, 12:00 am PST. Tickets will be mailed to you directly from Gigasavvy after the winner is chosen on March 17, 2015, so enter now! Follow along with more info on Twitter with #KnottsSpring and share your pictures — I'll be sharing mine, too!