Every year, as far back as I can remember, I've bought the kids advent calendars. They've always been a part of our holiday decorations, a fun way for the kids to count down to Christmas. Each day, open the little window matching the date and be surprised with that day's candy. As the kids got older, it was harder to find a calendar that matched their age range. It should never be hard to buy holiday candy, I'd shop and hunt and even order online to find a fitting calendar. Some years, I ended up with a cheesy choice because it was November 30 and I had run out of time. Not this year though! It's only November 9 and I'm already ready.
This is a record.
I owe it to Quin Candy, who sent me complimentary candy, including this year's advent calendar for my youngest, so I could tell you about it. (Opinions and photos are my own.)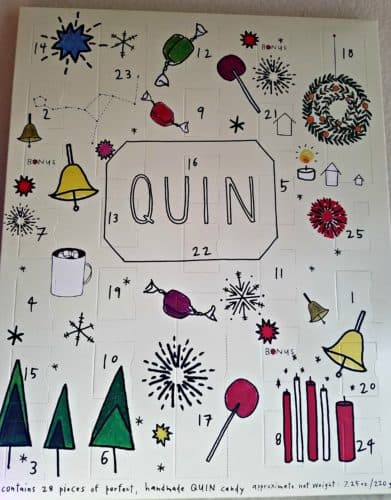 Isn't it cute? Cute enough to lean against a prominent portion of the wall, filled with wonderful candies, like the Vanilla Bean Caramels, Dreams Come Chews and real fruit lollipops. It's even got three extra pieces of candy…in case he wants to share. He's going to be a happy young man. And I don't have to steal any of the candies because I have these.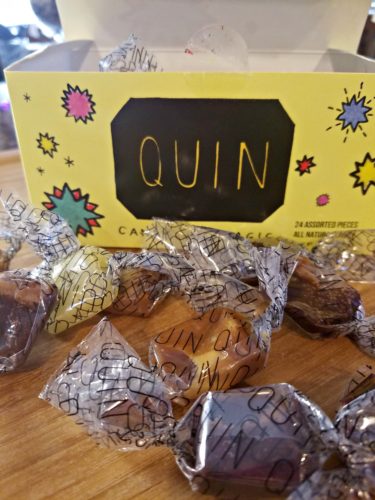 That is the Candy is Magic Gift Box, 24 various pieces including some Dream Come Chews, Chocolate Chews and Sweet Caramels.  The Chocolate Chews and Sweet Caramels are exactly what they sound like. They melt in your mouth. The flavors aren't overwhelmingly too chocolate (which is a turn-off to me, I'm a chocolate wimp) and the pieces are just the right size.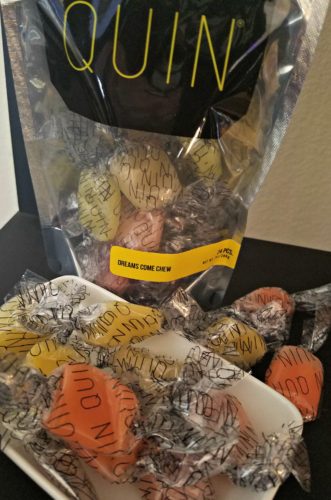 The Dreams Come Chews come in a long list of flavors: cherry, strawberry, tangerine, lemon, fruit punch and pineapple + coconut. They were created as a result of a middle of the night inspiration to create a Starburst-ish kind of candy but with minimal ingredients and better flavor. I'm going to say that succeeded. I had to literally put the box away after eating three of them. (I put the box in a hiding spot in my office, my secret stash zone. Don't tell anyone, okay?)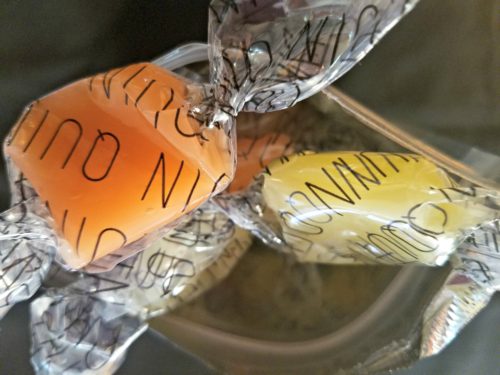 All of the products are available online at the Quin Candy website. Quin Candy began back in 2013 and is located in Portland, Oregon. The candies are made with real quality ingredients:  only pure granulated cane sugar, GMO-free glucose, and Oregon-grown fruit. They use no powered dairy products – preferring instead fresh cream and butter, as well as all-natural extracts and coloring derived from fruits and vegetables. Not your typical candy label, right?
The unique flavors and consistencies make it a popular choice for people who want to indulge beyond what you're going to find in the aisle of a department store. Check out Quin Candy while there's still plenty of time to order for the holidays! I know what I'll have out in a bowl for my holiday party….if I don't eat it all first.