The reviewer has been compensated in the form of a Best Buy Gift Card and/or received the product/service at a reduced price or for free.

As a mom of four, I feel like I've carried a camera of sort in my hand every moment for the last 26 years. Way back when my oldest was a baby, it was a smaller, inexpensive camera that only okay photos, but I wanted to capture every single moment so I got the best I could, which wasn't much. From the minute she was born, I was there with the camera. First smile. First cry. First steps, first everything. Like every parent, those are milestones. I remember being so sad and so upset when I learned that those first photos of her, taken in the hospital the day after she was born almost six weeks early, were gone. The camera had malfunctioned. I vowed then that it would never happen again. Such important moments would never be lost. No matter what it took, we'd always have a good camera on hand to record everything for now and for the future. And now it's coming in handy as that oldest daughter is getting married in a few months and I am supplying photos for her wedding slideshow. I can happily say I've got photos of the other three kids since then, too.
Looking back on those photos, I can tell where my photography skills improved and so did my choice of camera. I love using a cell phone for pictures on the fly but a DSLR camera can do so much more. I don't do a lot of digital manipulation, but sometimes a photobomb isn't as funny as the photobomber thinks and you want to remove them from a photo. The ability to easily upload photos to your computer to manipulate into holiday gifts is really important to me, and for extra insurance, I also upload the photos to a photo storage site or to see them in closer detail than I can on a cell phone. Shooting raw is an option, too, with a little practice, on the DSLRs and the options you have then are far beyond what a cellphone will allow.
If you're looking for a camera to help you retain your memories forever, Best Buy is the ultimate destination for all the latest options. The Canon EOS Rebel T5i is one of the best-selling DSLRs, with exceptional photo quality and a lot of cool perks:
• Capture Hollywood caliber full HD video
• Continuous autofocus while taking HD video
• Features an 18.0-megapixel CMOS sensor and a DIGIC 5 image processor to ensure vivid, crystal-clear images.
• The 3″ vari-angle touch screen simplifies navigation.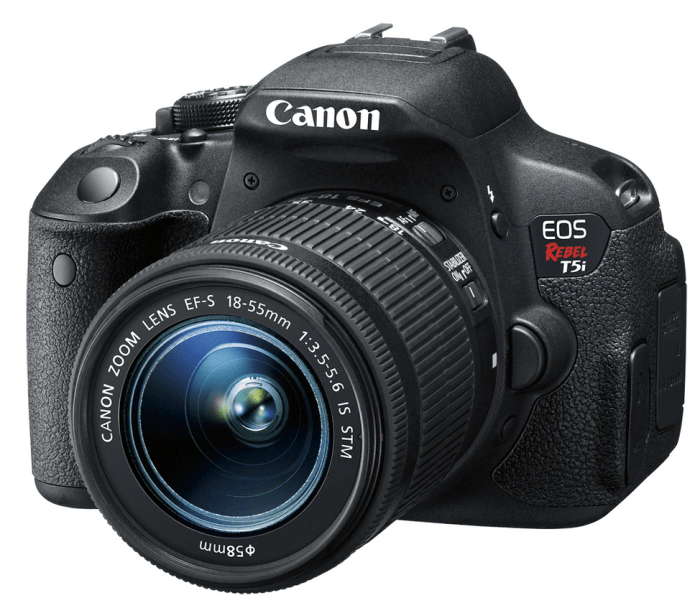 Now you can save $150 on the Canon EOS Rebel T5i at Best Buy between 12/7/14 and 12/20/14. (Visit Best Buy to learn more.)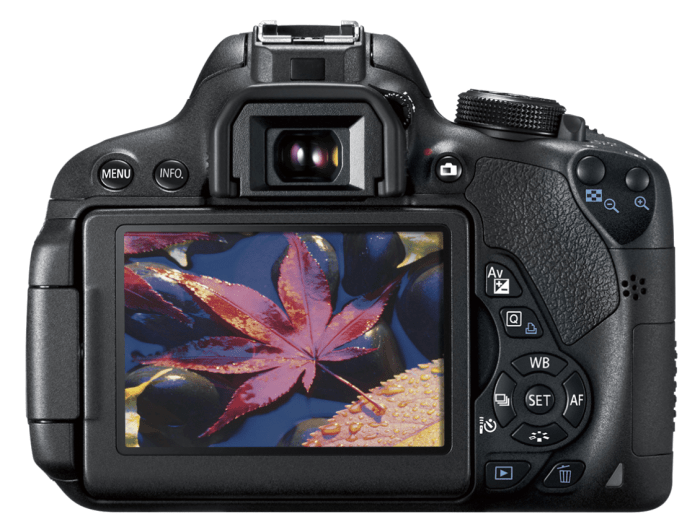 Add your camera wish to your Christmas list, it's the #hintingseason! Whatever camera you end up using, get wild and just start snapping. Don't wait for posed moments or better light or until your hair is done. Memories are fleeting and gone in a flash and no one is ever sorry later on that they have all those photos to laugh at or reminisce over. Life is short, capture all you can and the holidays are the perfect time to start creating more family and friend memories than ever! (And make sure you end up in front of the camera some, too, not just behind! Sometimes the best photos are taken by small, unskilled hands!)