Dangerous Cupcake is having another cookbook giveaway!
Moms love to bake but when it's hot outside, no one wants to willingly heat up their house by turning on the oven. That doesn't stop the kids from wanting cookies though. It just means we tolerate the heat or we find a good no-bake version. There are a few of them, but the favorite in this house has always been a good rice crispy treat. Thing is, even the best crispy treat gets old if you make it enough. This is where a good cookbook comes in handy, or I'm online searching trying to find new recipe options.

And that's how I found
Super Cute Crispy Treats, Nearly 100 Unbelievable No-Bake Desserts by Ashley Fox Whipple

.

This 166-page paperback book shows you 100 ways to reinvent the rice crispy treat, both by experimenting with new flavors and combinations and new shapes and decorations that allow you to customize these easy treats into a dessert that fits into any party theme.

The recipes in this book are all very easy to follow and lay out exactly what you'll need; nothing's fancy and all ingredients are easily purchased at local grocery stores. The contents makes it easy for you to find what you're looking for, too. Treats on sticks, holiday themes, shaped treats, squares and even alternatives.

Each recipe is on one page, most with a colorful, clear photo on the facing page. I tend to page through based on photos and picking something that looks good. I wanted to try a recipe out for the purpose of this post and the one that we all decided on was Toasted Coconut Crispy Treats. I try to use what I've got in our pantry when I'm testing reviews, and I happened to have a bag of fresh coconut flakes on hand. We love coconut yet had never thought of putting it in a rice crispy treat. Now was the time!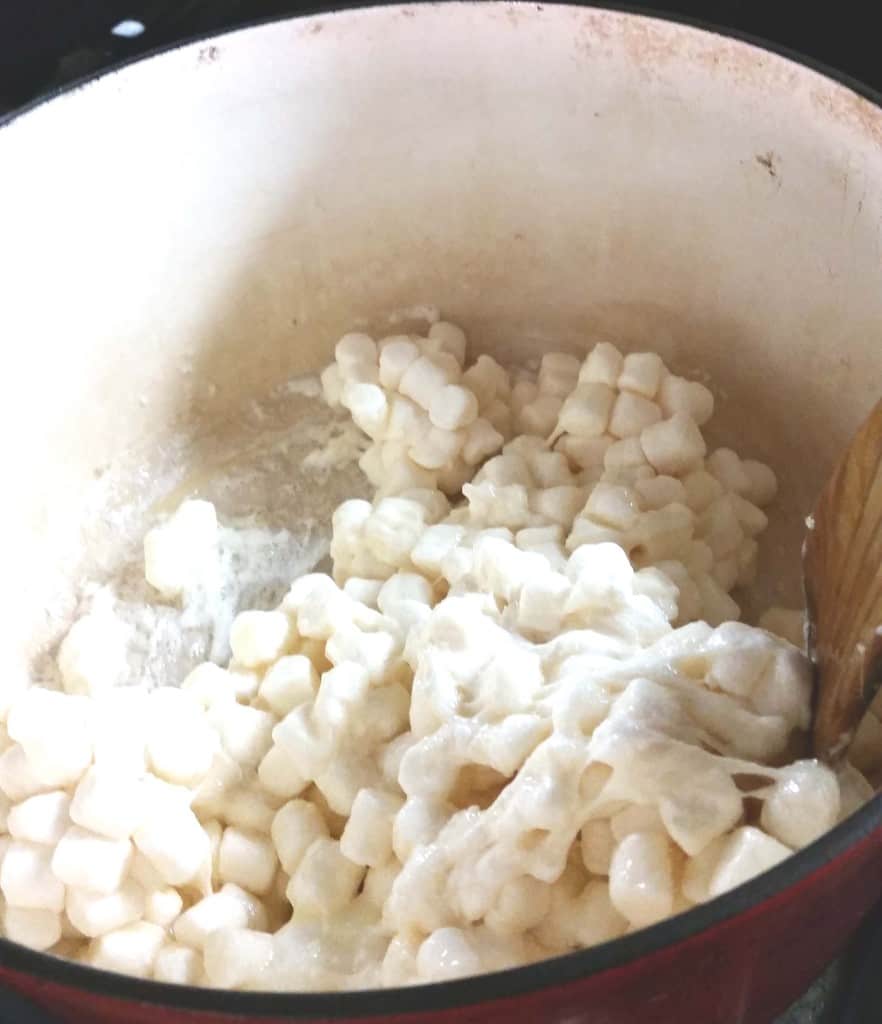 I love watching the marshmallows melt with the butter. They turn creamy and velvety so quickly.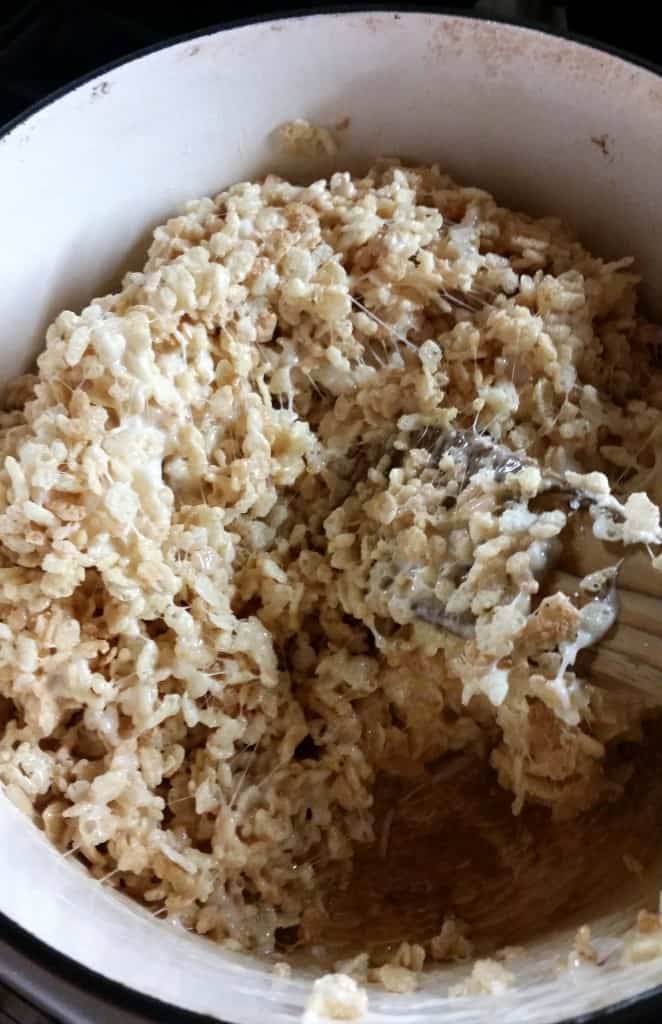 This is the first time I've used my cast iron Dutch oven to make cookies, and the heat conducted so quickly, it was definitely a time saver.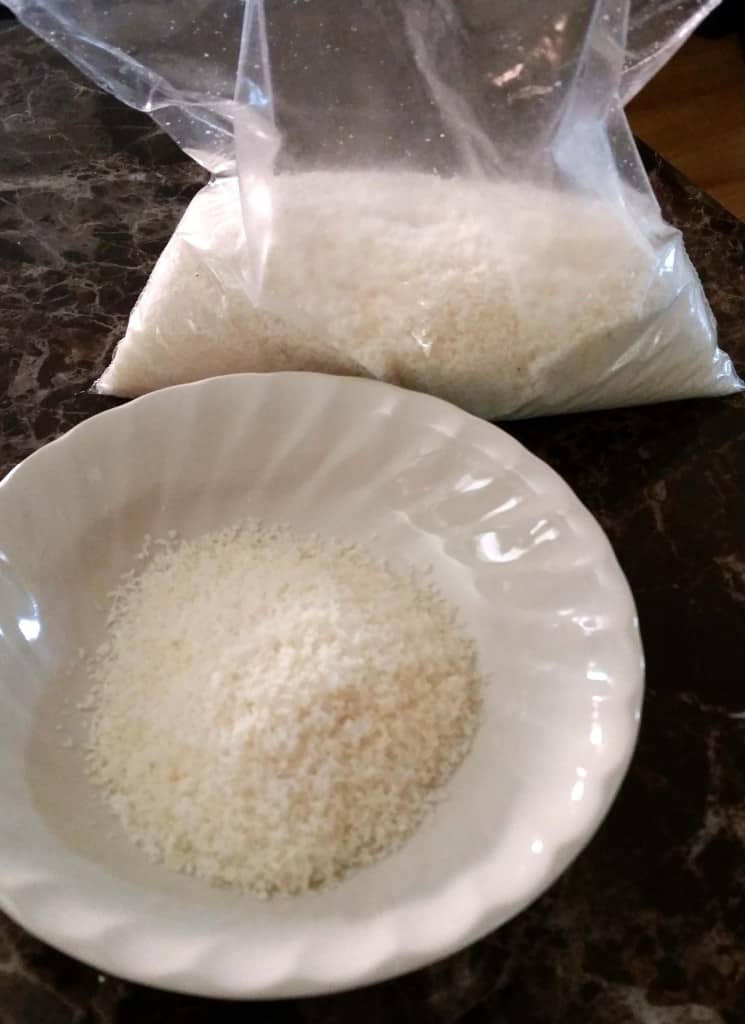 Such fine coconut shavings, they were easy to lightly toast in my toaster oven quickly. (Watch closely, they can burn fast!)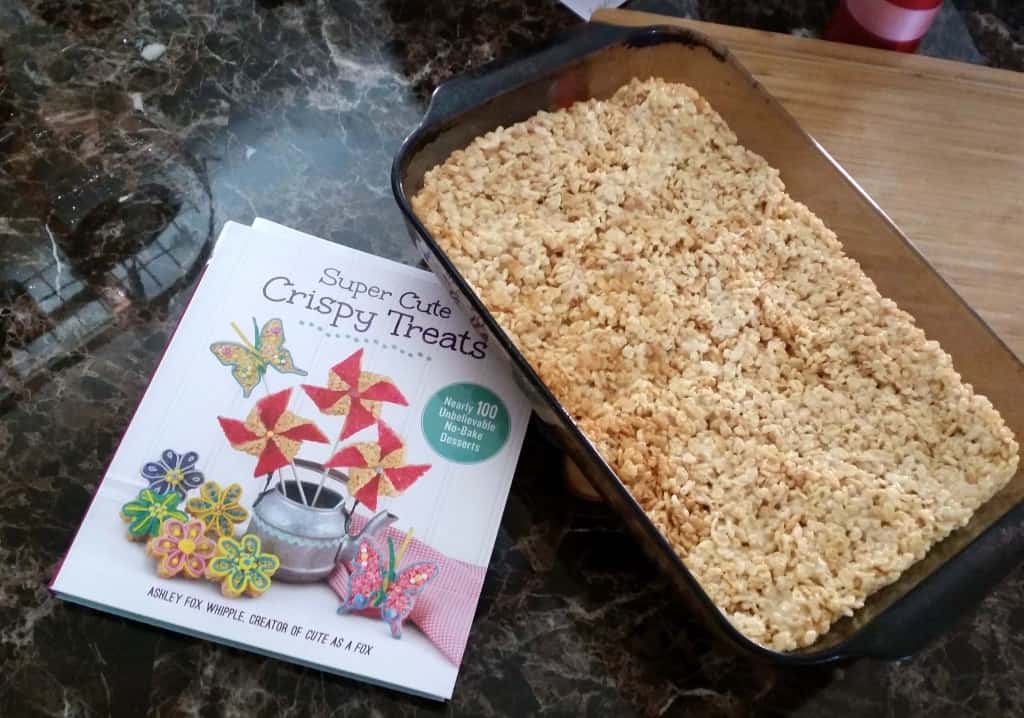 Isn't the book cute?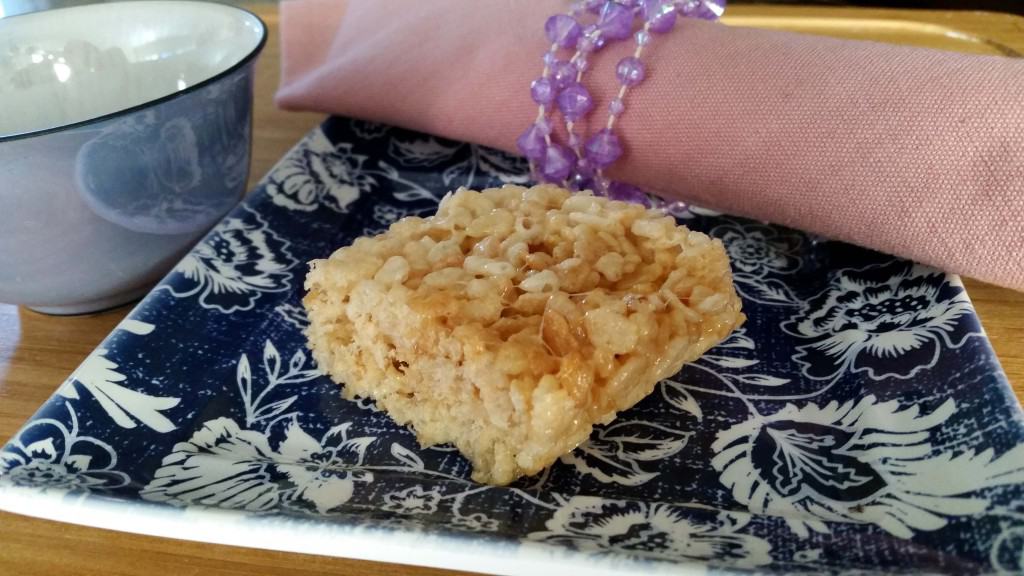 And the finished product. You don't have to use the fine coconut like I did; the typical bagged coconut flakes are probably what was was intended, but I like the way these turned out! Everyone ate them and they barely made it through the second day before they were all gone.
The author, Ashley Fox Whipple, is the creator of the blog, Cute as a Fox. She's been featured in Parade, the Rice Krispies Facebook page and Michael.com, to name a few places. Super Cute Crispy Treats came out in July, 2015, and is published by Race Point Publishing and is available both online and in brick and mortar stores. You can find it at Amazon, too. (If you buy it there, I might get a little profit, just letting you know.)
Want a chance to try out some of the recipes for yourself? Post below with your favorite rice crispy treat version or story about making them with your family and you'll be entered for a chance to win. (Book will be shipped to the winner directly from my rep.) Enter by posting a comment below, and I'll choose a winner on September 28. (And if you share about this giveaway on Twitter, with a link to this post and the hashtag #DCcookbookgiveaway, I'll give you an extra entry, once per tweet!)
I look forward to hearing about your rice crispy favorites!