**Disclosure: This post is sponsored by Cottonelle but the opinions — and stories — are my own!**
We're a party kind of family. Birthdays, holidays, good grades, a car repair, you name it, we celebrate it. Life is short and should always be enjoyed. Cinco de Mayo is on Monday and I'm busy compiling a menu and choosing the dessert. One would expect cupcakes, but I may make a pinata cake instead!
Another event on our radar is the Kentucky Derby! We recently moved from South Carolina back to California. We didn't ever have the privilege of traveling to the actual Derby while out that way, but we did travel extensively and visit more restaurants and entertainment venues than I can remember. One common item on restaurant menus, especially the further down south that we traveled, was the Mint Julep. Not being a fan of mint, I was leery of it the first time I imbibed. I had declined the beverage many times prior, but knew that I had to try an original southern Mint Julep.
I had been missing out!
Since then, we've worked on our own mint julep concoction. You can't deviate too far and still call it a Julep, as its definition is pretty clear: bourbon, mint (Spearmint, to be specific), sugar and water. However, that doesn't mean you can't add a little twist to it and still have it retain its name. Maybe a purist would tell us we've messed with it too much, but we have a secret addition that just caps off the drink perfectly: a twist of lime! So simple, yet so delicious!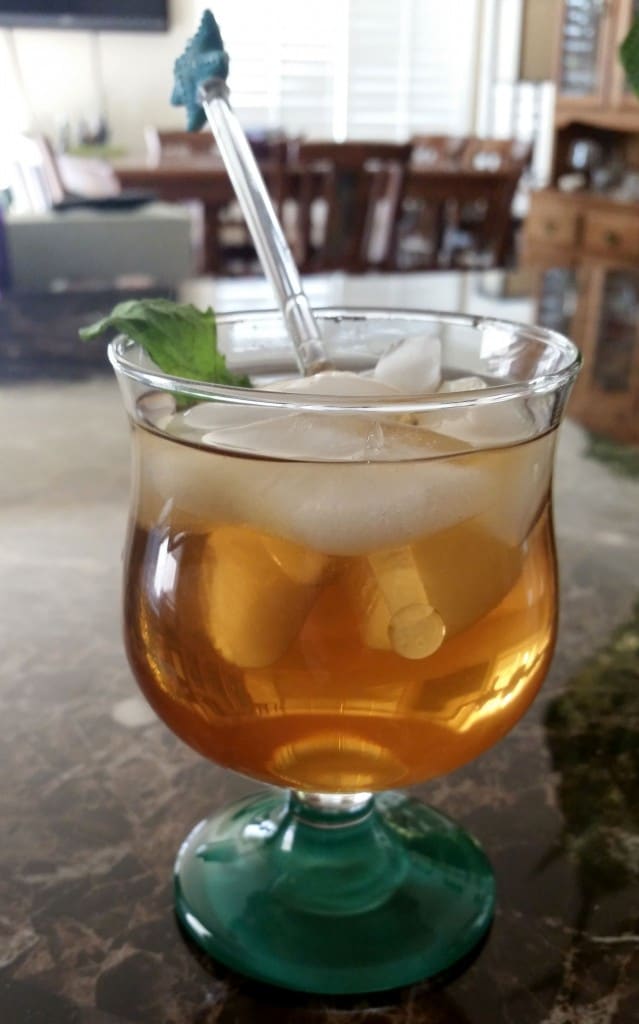 Watching the Kentucky Derby is the perfect time for a Julep! I may not wear the perfect hat or dress, but that kind of thing doesn't get in the way of a successful afternoon of entertaining with our loved ones. Mint Juleps in hand, we can sit on the edge of our seats and yell, with decorum proper of the event, at the television. We keep plenty of drink ingredients on hand, unique and themed snacks. I also plan on having a good selection of hats available for everyone to wear. Won't that be fun? They won't be serious hats, but they will be worn in honor of the Derby. Want to see a few we've got on hand?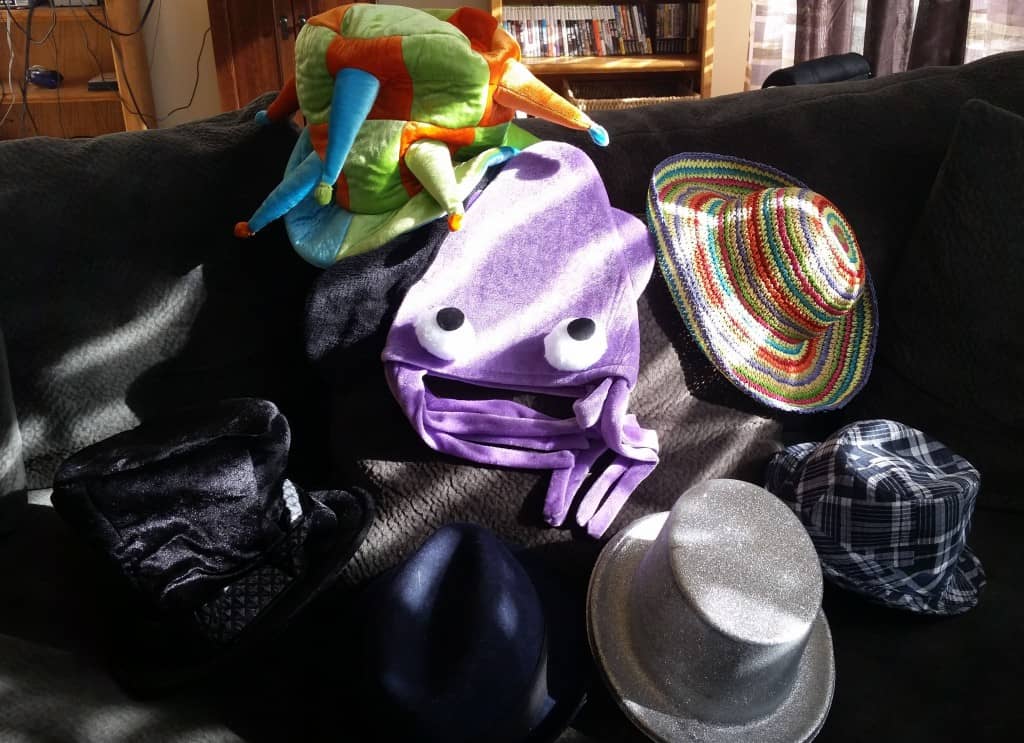 Yes, I have quite the serious family.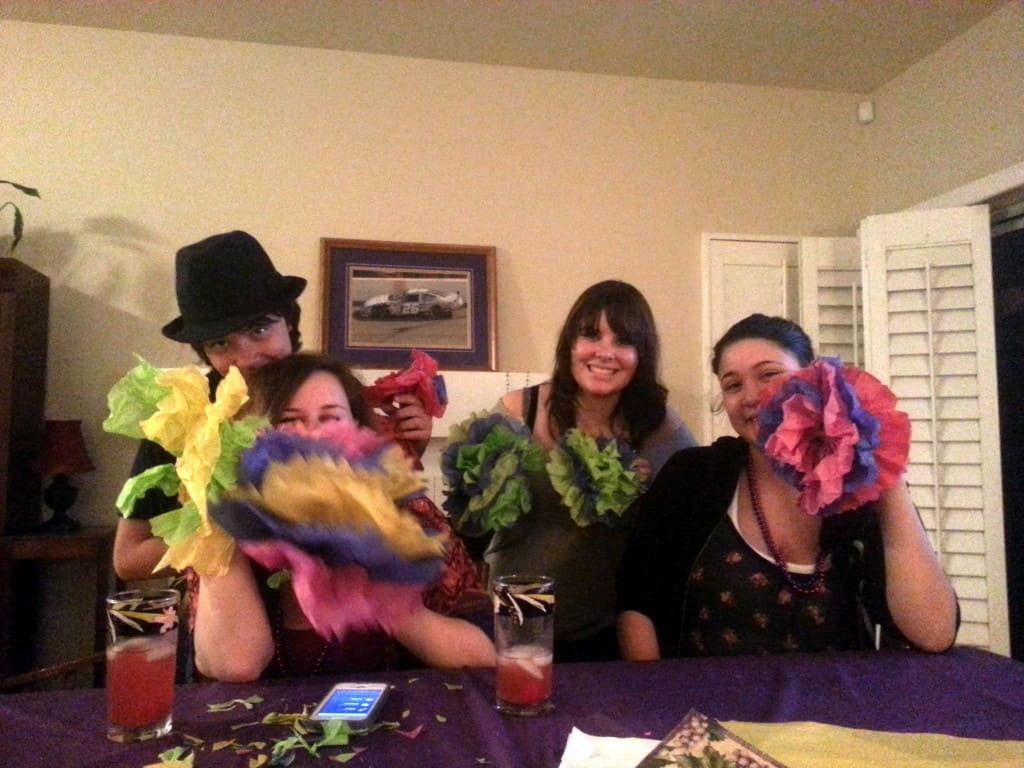 More evidence, taken at our Mardi Gras Fat Tuesday party.
I'll probably break out this new baby, but I still have to find a fascinator — or choose from one of our crazy party hats!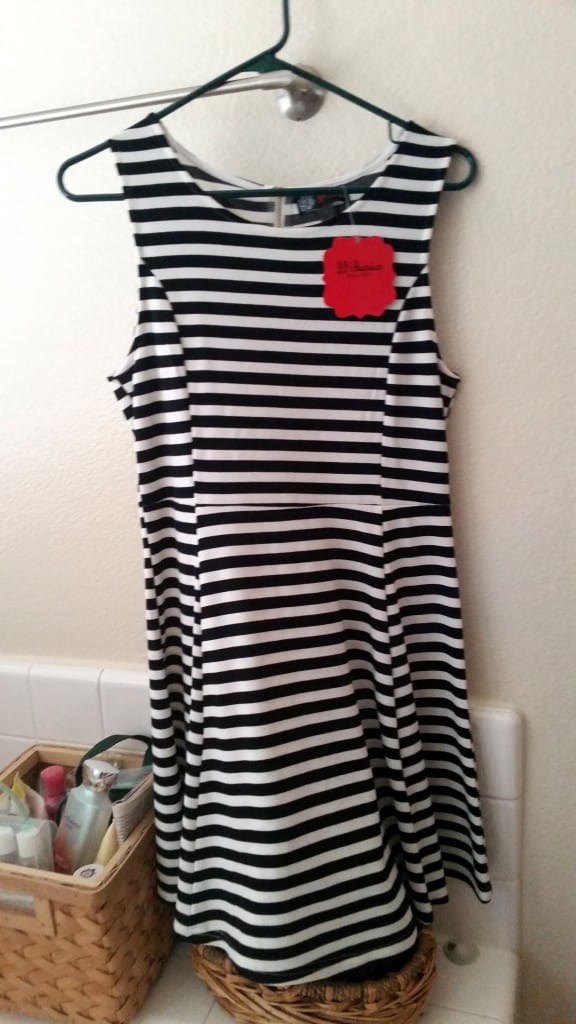 Cottonelle has big plans for the Kentucky Derby this year. (And speaking of Cottonelle, be sure you stock up before your party! )
**This contest has ended!**
Cottonelle's Great Finish Sweepstakes is something everyone's going to want to win. If the horses in the number 1 and number 2 post positions finish first and second, respectively, in the Kentucky Derby, then ALL new registrants at Cottonelle will receive a year's supply of Cottonelle!
To enter:
1. Visit the Cottonelle landing page here.
2. Click on the Cottonelle Great Finish Giveaway
3. Click on "Sign up now"
4. Register for the Cottonelle Updates website
The Cottonelle Great Finish Sweepstakes: Cottonelle is upping the ante at this year's Kentucky Derby and launching "The Cottonelle Great Finish," a giveaway that will reward Americans with a year supply of Cottonelle products should the No. 1 and No. 2 positioned racehorses place in that order during the race. People looking to get in on the action can sign up at the Cottonelle landing page. The first 15,000 entrants to sign up will be awarded a year's supply of Cottonelle toilet paper and flushable cleansing cloths if the outcome aligns.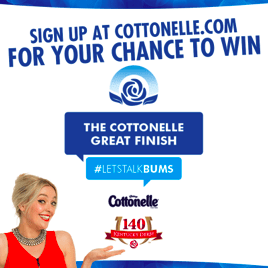 Green Room Sponsorship: Before celebrities hit the red carpet and the races, they first stop in the green room to relax and freshen up. Cottonelle will be on-hand in what they're dubbing the "Clean Room" with refreshments, a hair and makeup touch-up/refresh station and a fun opportunity to chat with Cherry.
As part of a partnership with daytime talk show "Bethenny," Cherry will be spending her day mingling with celebs to find out how they get red carpet ready – all as part of a show segment giving a sneak peek inside the Derby.
Terrace Level Bathrooms Sponsorship: With more than 165,000 people attending the Kentucky Derby each year, the bathrooms are nearly as trafficked as the betting windows. Cottonelle is upgrading the bathroom experience onsite, providing Cottonelle TP and flushable cleansing cloths across the bathrooms giving attendees the opportunity to get clean and fresh while at the race.
Share it with your friends, family and social media connections! Everyone wants to feel fresh and clean, so who wouldn't be able to use Cottonelle's Flushable Cleansing Cloths and toilet paper? Who doesn't need that, right? (And stock up yourself before your party. Inevitably, someone will need to change the roll and the last thing you want in the last few minutes of the race is to hear someone calling for help from the powder room. When hosting something as regal as a Kentucky Derby party, this is a perfect way to add a level of coolness to your event by offering everyone an opportunity to feel fresh and clean in a new way.) Never tried a Cottonelle Flushable Cleansing Cloth? They're trademarked with SafeFlush technology, so they begin to break down right after they're flushed, without affecting the normal bacteria in a septic system. For more information on that, check out their flushability info page.
How are you going to celebrate during the Kentucky Derby? Fancy attire? Finger sandwiches with cucumbers and crustless bread? (YUM. Let me know. I'll be there if you have leftovers.) Decorating your house in any specific manner? I was out looking for holiday decor last week and even saw Derby decor, so you still have time if you haven't bought any yet!
Whatever you end up doing, whether you dress up or where a fancy hat or a fascinator, and whether or not you make Mint Juleps, enjoy the Kentucky Derby and join the sweepstakes!