Are you tired of making the same cupcakes but not quite sure how to branch out and be more adventurous? It's a lot easier than you think to come up with very unique flavor profiles that surprise your guests and keep them coming back for more!
Mix up your butter cream — literally! Instead of the typical ingredients, try something new. Unless you're making for a client who requires real butter cream, experiment. Before you go all "eww" on me, as my list is out of the box, keep in mind, there's no rules in cupcakes! It's all about taste and enjoyment.
Here are a few butter cream changes to try out: buttermilk, sour cream, cream cheese, flavor extracts, maraschino cherry juice, coffee creamer, soda, fruit juice, pie filling, including pumpkin, etc. The list is endless, really only limited by what you have on hand! Like brown butter on your pasta? Yep, you can even put it in frosting and it rocks, trust me on this.
Want to add some texture? Dried apricots rock in a frosting. Just keep in mind that you have to make them chopped small enough if you want them to fit through a tip. Cereal is a fun way to add some different shapes/colors. With St. Patrick's day coming up, if you don't want to do a traditional green cupcake, Lucky Charms make a great decoration and are very simple. When I am decorating with small kids, it's so much easier to have low-maintenance decoration plans.
Bacon bits or chocolate-covered bacon. Crushed candies, even outside of the norm, give you endless ideas. Lemonheads, anyone? Craisins. Marshmallows, chopped in tiny bits are totally unexpected and so delicious, especially stirred into a chocolate-based frosting. Here's one to try if you like spicy: a dash of jalapeno juice. SO good with a chocolate frosting as well!
Remember, I'm all about the different cupcakes, aka the 'dangerous' cupcakes. If we're going to eat it, why not have fun with it?
This last weekend, we had family from Japan come visit. In honor of their visit, we made peanut butter cupcakes with maple frosting. I even pulled out these zebra-print liners by Wilton. I love Wilton liners, they don't stick to the cake nor do they get oily with a heavier or dense cupcake.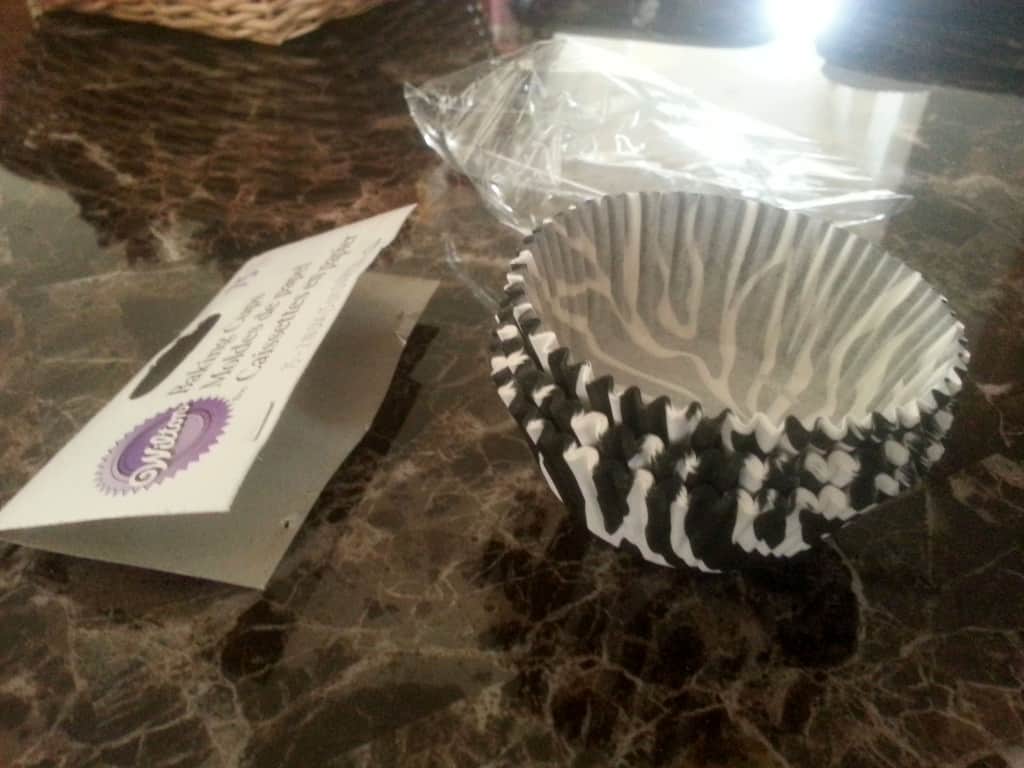 Do you have one of these silicone flexible bowls? If not, you need one. Once you use it one time to add the dry ingredients to your mixer, you won't want to bake without it. No more spills!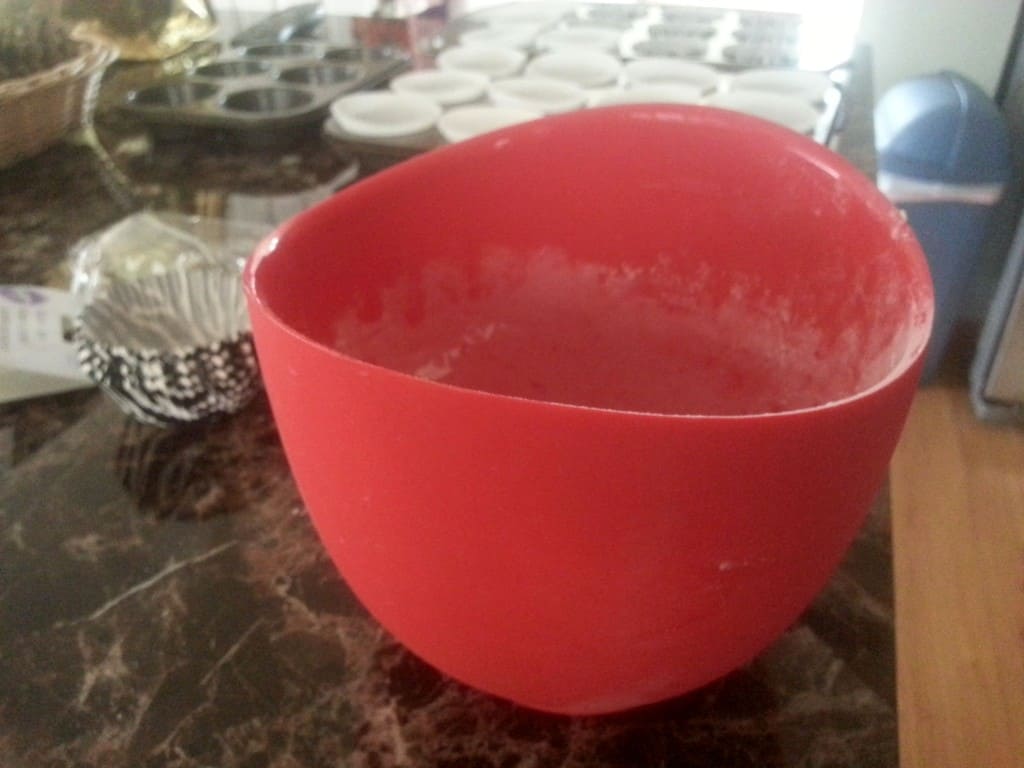 Aren't they pretty? Another favorite gadget, my ice cream scoop. Evenly sized cupcakes that dome up perfectly, though that's heat and batter-dependent. See that Wilton pan? I need to get a couple more, having that extra space to grab so your oven mitt doesn't go in the batter is so handy.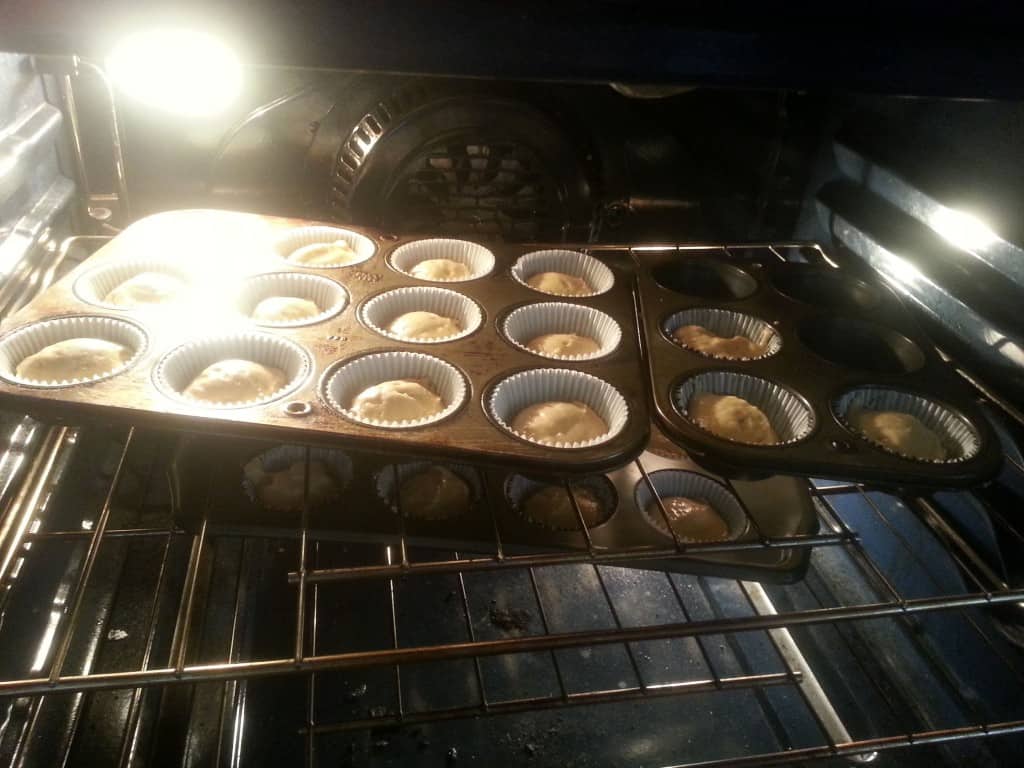 Delicious. And this was taken before we got even more decadent and sprinkled chopped Reese's Pieces on top.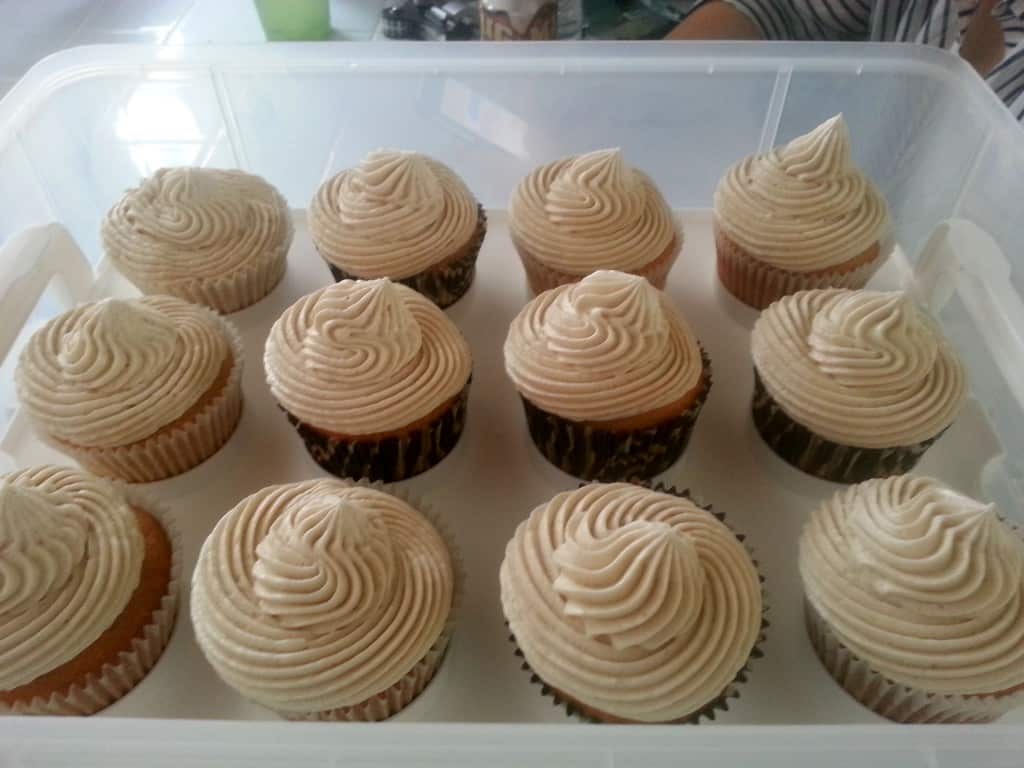 That's peanut butter cake with maple frosting. Add maple syrup and/or maple extract to the list of add-ins. So good, very light and the perfect compliment to the peanut butter batter.
Enjoy your cupcakes, life's too short to eat a boring one!