A couple of weeks ago, my older daughter and I were able to attend a media tasting event with Gigasavvy down at JT Schmid's Restaurant in Tustin. (Our food was complimentary, for the purpose of review, but the photos and opinions are my own.) I'd never heard of JT Schmid's before so I'm really glad I was given the opportunity to try their menu, since there's not one out here in the Inland Empire. ("Yet," I hope?)
JT Schmid's has two locations, in Tustin and in Anaheim. Having grown up in Anaheim, it's always nice to head back down to the OC, and the Anaheim location is the original restaurant. The new Tustin location is located at the old Marine Tustin Air Corps station, which was fun for me, as in my early days in the Army Reserves, I used to visit El Toro frequently, which was right nearby. (Sad to see historical places in my life go by the wayside!) Both locations are easy to find and offer ample parking and other areas to walk around both before/after dinner. Who doesn't like the opportunity or excuse to wander the shops?
As our group was pretty large, we met in a big room to the side of the restaurant. Lots of tables, good lighting and still within sight of the bar area, we had plenty of room to spread out or even enjoy some privacy in the booths. My daughter and I sat at the end of a long table and were immediately handed beverages. JT Schmid's is known for brewing handcrafted beers on site, so we were looking forward to sampling from the taps.
The meal started with a photo opportunity for the signature burger, the Bigger Bolder Badder Asser Burger. What a mouthful, right? Literally and figuratively. The burger weighs in at six-plus pounds and easily feeds four to six people, if not more. I can't eat red meat, so I was unable to try this particular entree, but my daughter tried it and raved. I do admit to stealing a teeny bit, just enough to not make my stomach hate me later, and it was perfectly cooked, pink enough to be tender and with just the right amount of seasoning.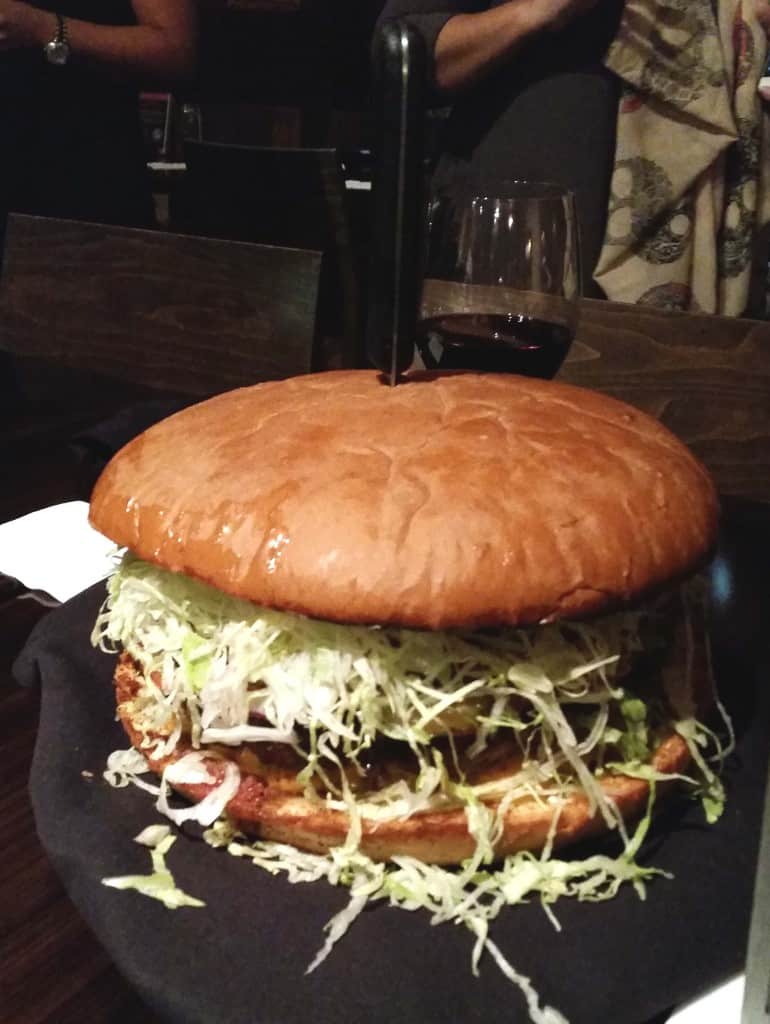 Next up was a buffet of spicy chicken wings, Asian peanut salad, egg rolls (I believe they were chicken) and jalapeno macaroni and cheese.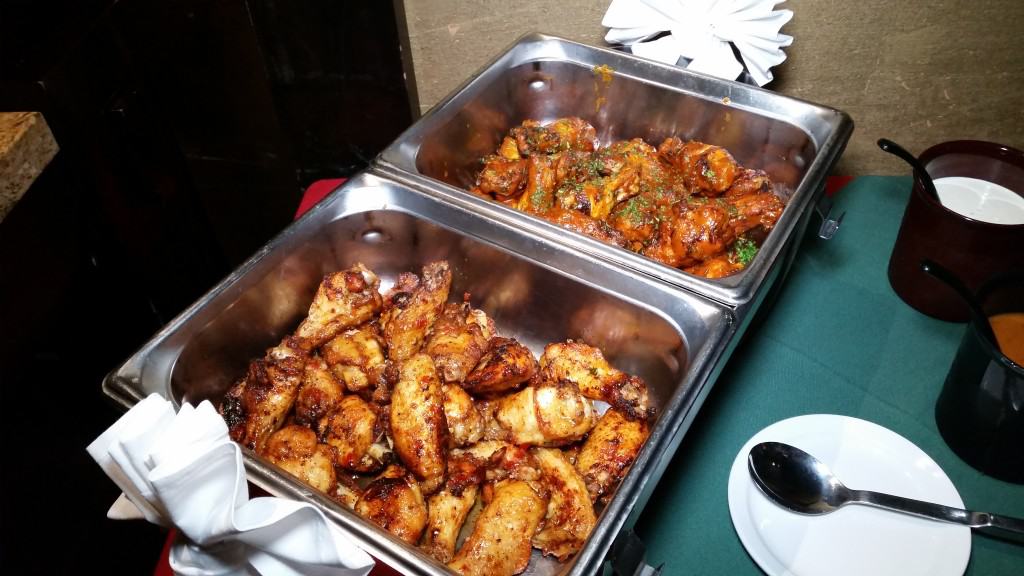 The chicken wings were a good level of heat but without being over the top, covered in sauce but not drippy messy (a bad thing when you're eating in public or people you like) and good sized with a lot of meat. So many places serve wings where you have to really gnaw to get the meat off and JT Schmid's wings didn't pose that problem. My teeth thank you, JT Schmid's. I love salads with a lot of different textures and the salad fit the bill. Not the run of the mill salad, I had so big of a portion, I didn't have room on my plate for the egg rolls after I loaded up with the mac and cheese. When I got back to my seat, I was offered a house Hefeweizen and I didn't go back to the buffet.
Let me just say — the mac and cheese was so good, it inspired me to try my own version of it at home last week. While it wasn't as good as JT Schmid's version, it was a decent nod to their spicy, creamy and cheese entree that I'd totally order with a side salad and a beer.
Like this one.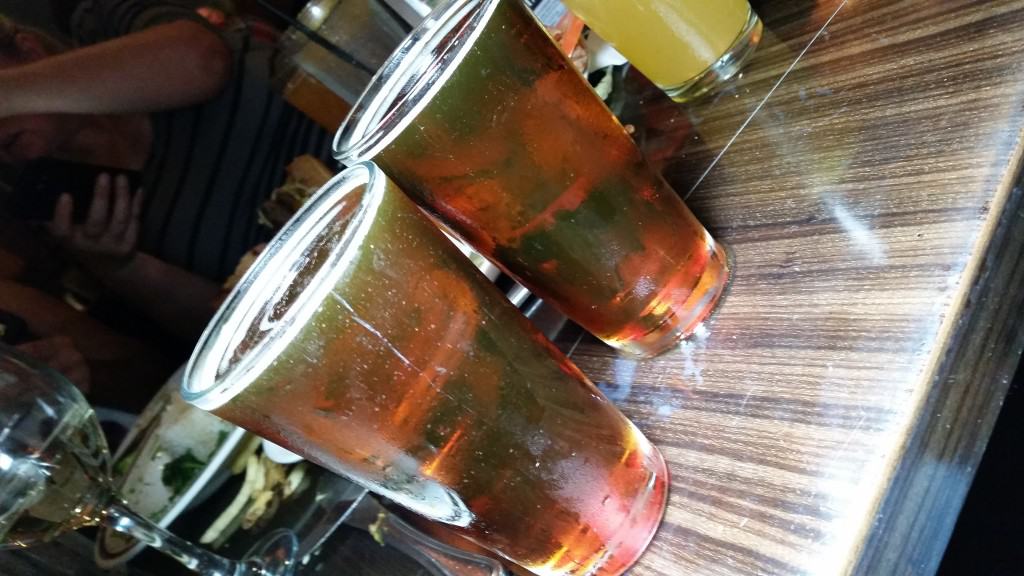 One of my favorite beers ever is a Hefeweizen so I tried that first. I love the light but crisp mouth feel (more of a wine term but it fits a Hef) and when you add the lemon slice, it makes for a tasty thirst quencher. I was still working on the Hef when several plates of food were delivered.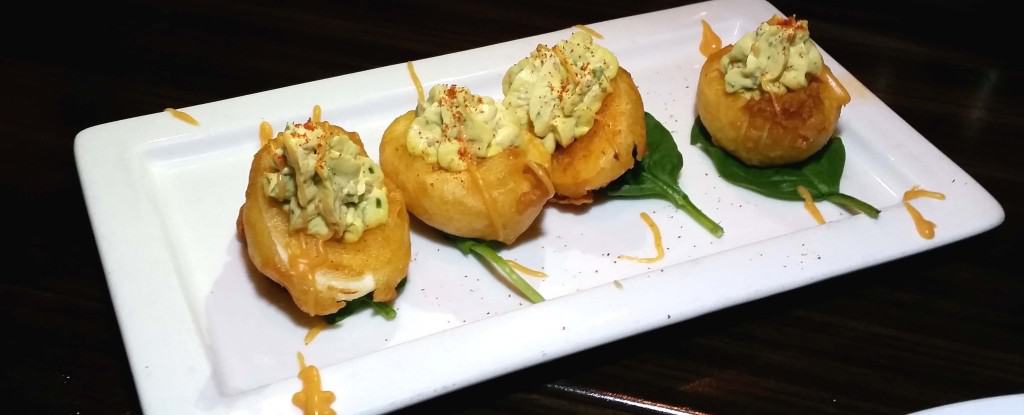 Those are "Not Your Mama's Deviled Eggs," made so differently, they're likely a first. The egg white is deep-fried and the filling is a sriracha-aioli blend, with just enough bacon included because, well, bacon. This is another app I'd have fought the husband over if we ordered them during happy hour. (Take note, Steve.)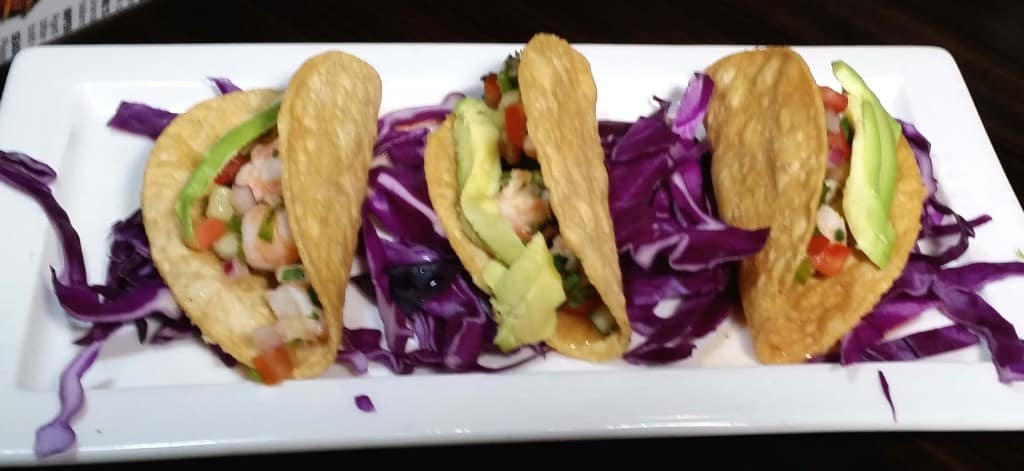 Pardon the blur, these were a popular dish of tacos and the lighting wasn't ideal. We eat with our eyes first — sounds cliche, but I really believe it. If the food is not appealing, it's not going in the mouth, so this plate meets the criteria to eat. Aren't the colors gorgeous?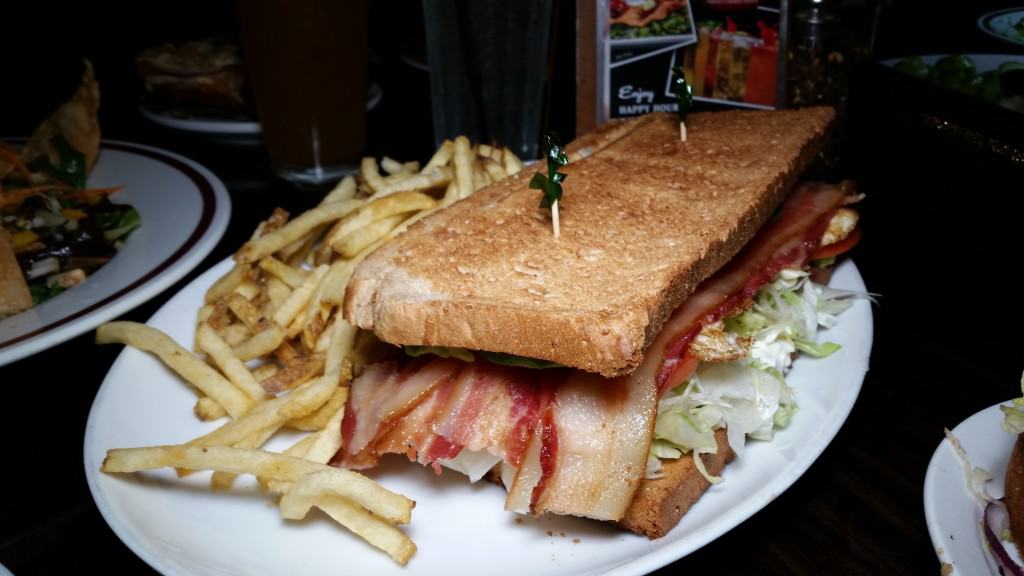 This BLT was one of my favorite things of the night. You can't see it in the photo but there's actually a fried egg under that top piece of the bread, and the bacon is like crack bacon — sweet, savory and salty. I wanted to pull out more bacon, after I got full, but I think my new friends might not want to sit next to me again. A satisfying, and huge, sandwich!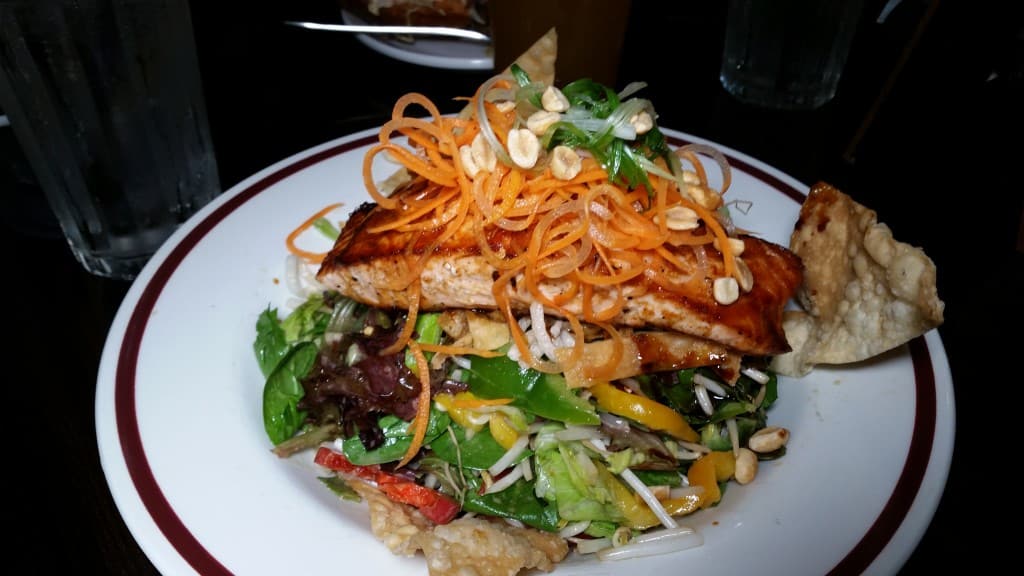 Salmon. Words aren't really necessary when it looks like this, but suffice it to say it was moist, flavorful, well-seasoned and it went quickly.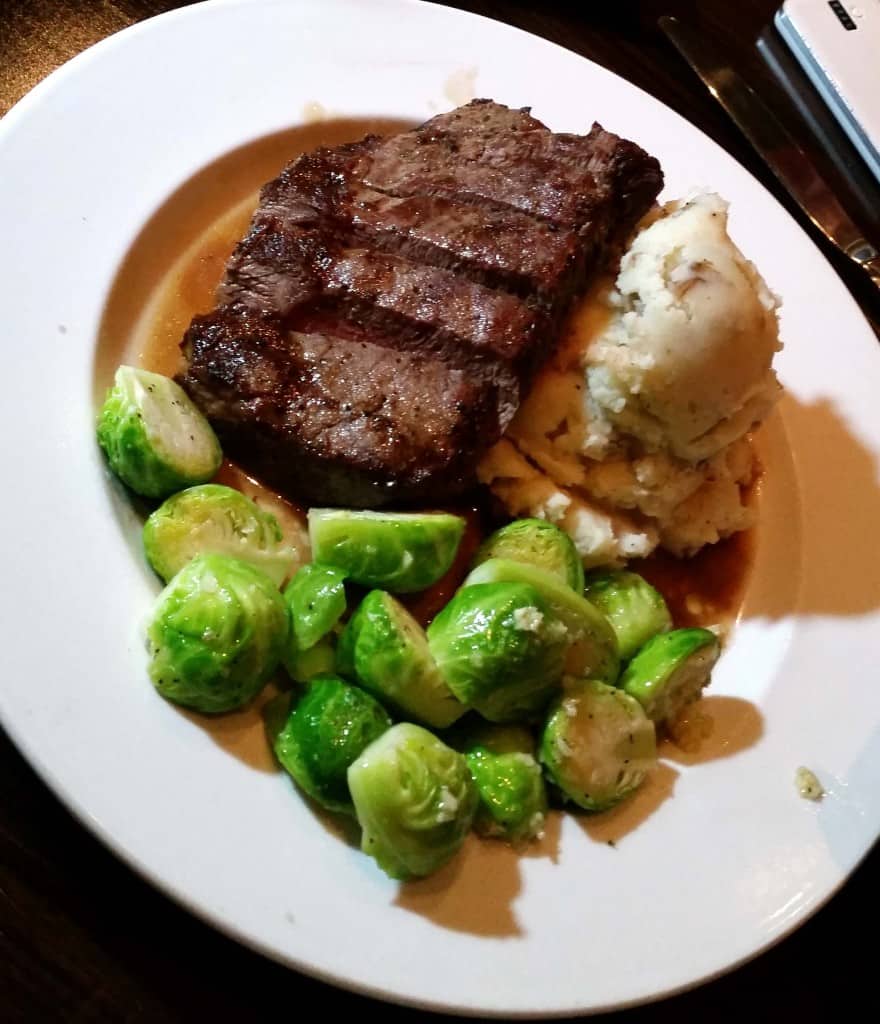 I couldn't eat that one either, but I definitely wanted to. When I could eat red meat, I loved it on the rare side and I still miss it after 16 years of not being able to eat it. JT Schmid's definitely has their brussels sprouts down. We had them two ways: as you see above, and roasted, almost crispy. Both really let the brussels sprouts flavor shine through, but I preferred the roasted and didn't want to share.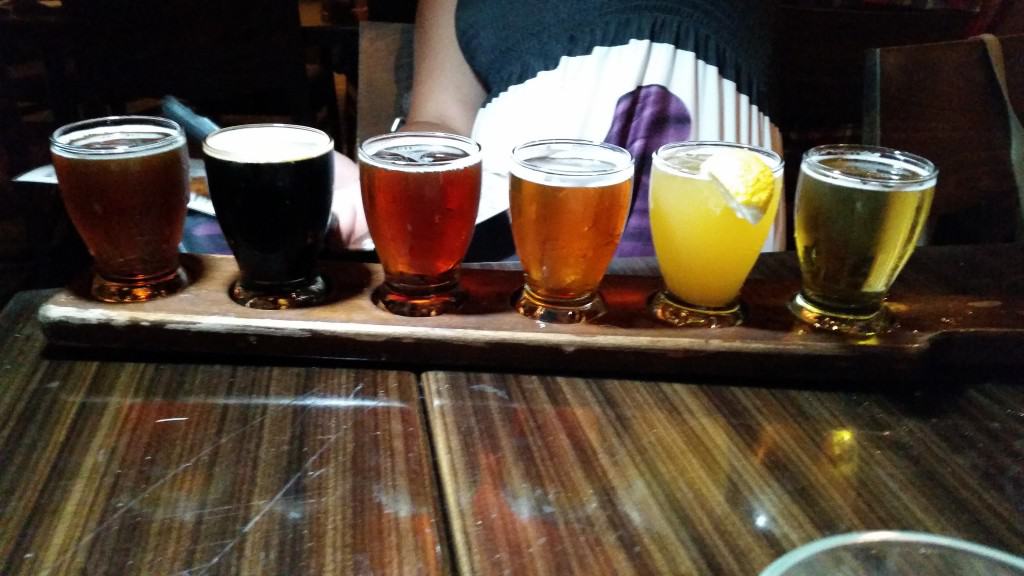 It was hard to get a beautiful photo of that rainbow of beer colors, but I'm glad I was able to get at least one photo that shows the variance of colors, from dark lager to stout to a pale ale. It's a funny thing, when you go in not knowing the people sitting around you that well, or at all, and by the end of a good meal, you're sharing a beer flight and not caring at all.  We were lucky to sit with a great group of people and while the food at a media tasting is also the intended highlight, making new friends is a big bonus that just makes the evening.
If you're looking for a fun happy hour with quiet booths or a cool seat in the bar area with sports on the multiple flat screens, JT Schmid's is a great place to go. Affordable prices, big variety of foods and ideal locations. Enjoy, and when you visit, let me know what you thought!