If you read my blog last week, where I chronicled the health issue I'd been facing for many months, you'll already know that I finally got resolution to a long-term problem that was getting in the way of my regular fitness plan, so here's the deets on a food getting back on the fitness wagon.
Not only was I unable to eat many of the foods that were part of a healthier diet, but the pain was preventing me from working out. Running was definitely out, as it would make my face jolt. Zumba same thing. Walking, eh, I tried it sometimes but when you don't sleep because your face hurts and you're in a lot of pain, that doesn't even sound appealing. I love pilates, so I'd do a little here and there, but not enough to really make the difference I needed. Yoga..well, I'd do a pain-reducing short workout now and then but I had to be careful to not lean my head over my heart or bam-bam-bam, the jackhammer would start back up. So, here I am confessing: I now have 12 pounds to lose.
Phew. It sort of feels good to admit!
I still have all the healthy knowledge in my head and believe in the same thing: everything in moderation, and everyone needs a little indulgence. I favor a real approach to food, where we don't say no to anything specific (other than for a health reason) and we learn to eat in a way that we can maintain our weight in the long run. A cupcake won't kill me, and a glass of wine is probably going to help me sleep and be worth the calories. With this approach, I kept my weight at a healthy 131 (I said that out loud too!) for years, and I didn't have to deviate from my size. Now though, I'm pushing the limits and with my facial pain gone for the most part, I'm ready to get back there.
So here I go!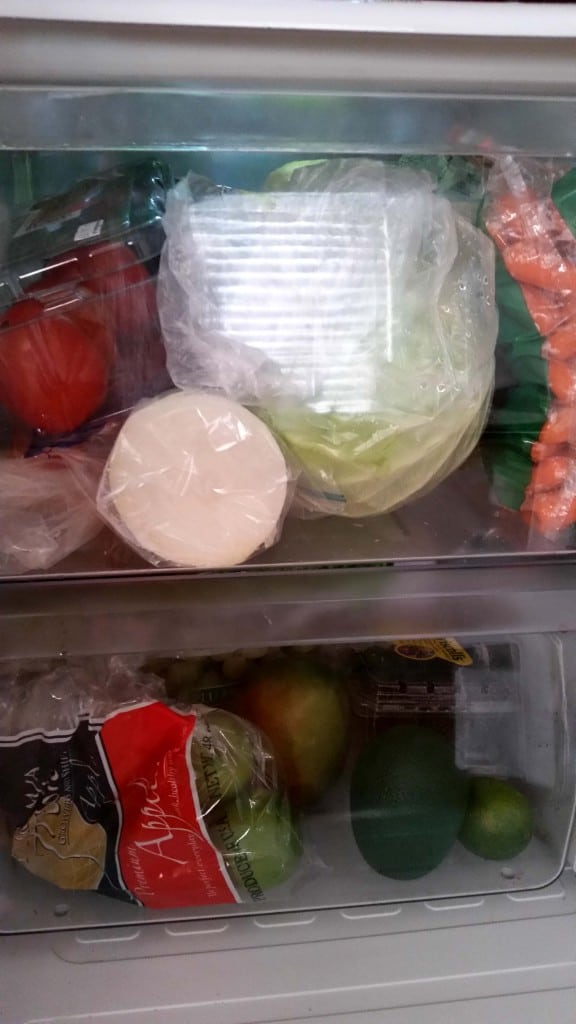 Day 1 went well. Good smoothie for breakfast, with a frozen banana, fresh blueberries, unsweetened almond milk, 1 tsp. agave syrup and 1/4 cup Greek yogurt. Through it in my Bella smoothie maker and ran back up to the office. Lots of trips up and down the stairs. Ran to Sprout's at lunch time to buy out their produce section and a few miscellaneous items. We're stocked for a week of healthy eating. Lunch was a Greek salad from Sprouts with vinaigrette (instead of their white balsamic package that was 130 calories) and dinner, I had <drumroll> carbs. Fresh zucchini, wilted with halved-grape tomatoes over rigatoni, splashed with romano cheese and fresh basil. Hit with everyone! No snacks, two cups of coffee for breakfast, 45 minutes of Zumba and no glass of wine. I feel good, I feel like I'm on my way back to getting rid of the The Pudge, and I don't feel deprived.
Are you struggling to get back on the fitness wagon but not sure how? Don't keep putting it off if you're healthy. Baby steps. Do something, every day, that puts you in the right direction. Park further from the door and walk more. Stairs instead of elevator. Water instead of soda. Work out for 15 minutes, as something is better than nothing. No time? Use a lunch hour or put off dinner a bit. It has to be a priority but it's not all-or-nothing. One other thing to not let get in your way is cost of food. An upcoming post is going to cover how we eat made-fr0m-scratch food, without using convenience food, for normally $8-10 for dinner for four and leftovers for the husband's lunch the next day. Tonight's dinner was no exception; we ate for about $6.25! That's total!
For a foodie, being exposed to food so often at restaurant openings and other events or while creating recipes — not to mention just the overall love of food and making it — being on a 'diet' can be a double-whammy, but it's no excuse for me not to make it happen. 12 pounds isn't the end of the world and don't forget, I'm going to be the mother of the bride in May of next year. More motivation!
If you've found yourself in a position where you need to lose weight, join me — I'll be frequently updating my series of a foodie getting back on the fitness wagon!