What's your favorite line from the Incredibles movie? I have two.
"Engage, Bob. ENGAGE!" Elastigirl isn't messing around when she says she needs Bob's help with the fighting kids.
"When everyone's super, no one is." Syndrome was right…but that's about the only thing he was right about, as his way of handling the situation was pretty bad. Without Syndrome's misguided viewpoints though, we wouldn't have had such an INCREDIBLE movie! (See what I did there?)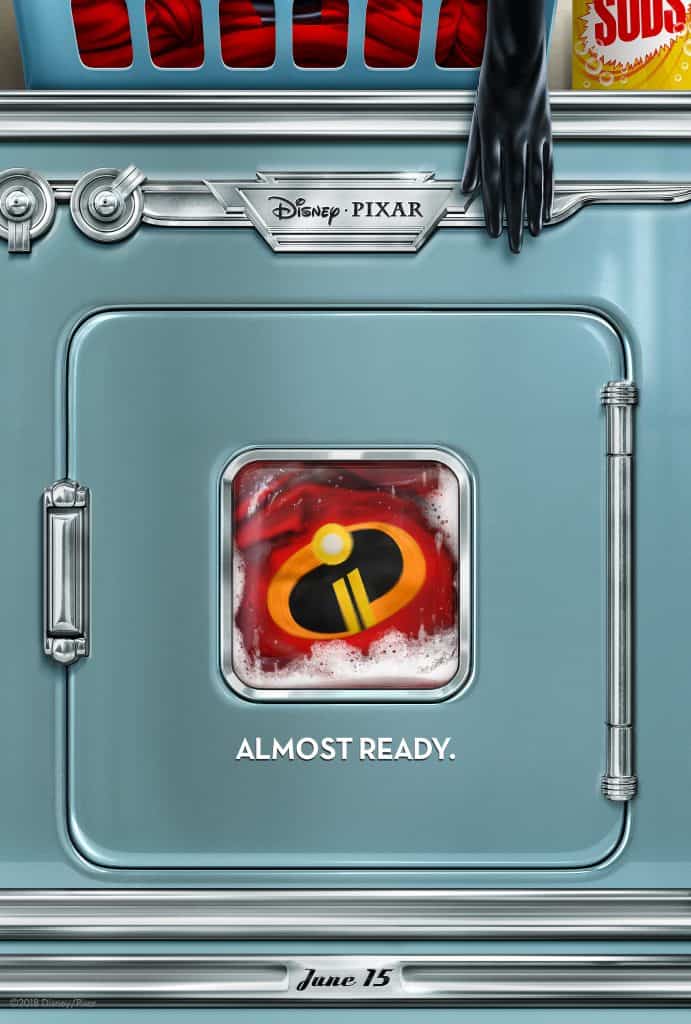 Disney Pixar's next chapter of the Incredibles story comes out on June 15. With Elastigirl back to work being super and saving lives, Bob is left at home taking care of the kids. Not only does he need to keep an eye on tween Violet and Dash, but baby Jack-Jack is showing his super colors. Remember how the first Incredibles ended? Bob is going to undoubtedly have his hands full, and with the trailer's indication of problems in town, Frozone's back and I can't wait to find out if his wife lets him get his super suit out of storage!
I haven't seen the movie yet, but I'm so excited about it! The Incredibles is another one of my younger son's favorite Disney movies, so he's going to be seeing it with me early at a press screening. We're then going back as a family, upon his request, to see it again. As a teen, it's sometimes hard to get him interested in seeing movies with me, but this one was easy. I didn't even have to ask — he asked me if he could go! YES!
In anticipation of the movie, I'm sharing a bunch of free Incredibles 2 printables to download. There are several coloring pages of the main characters and a recipe card for Bob's Incredible Waffles. (And the picture of Bob in his bathrobe is too funny!
Enjoy these printables from Disney Pixar and I'll see you at the movies! (And if you're looking to download the Incredibles 2 for free, you won't find that here, just printables!)
https://dangerouscupcakelifestyle.com/wp-content/uploads/2018/05/Incredibles2_pdf_5afdd62babad5-1.pdf
https://dangerouscupcakelifestyle.com/wp-content/uploads/2018/05/Incredibles2_pdf_5afdd68d17920-1.pdf
https://dangerouscupcakelifestyle.com/wp-content/uploads/2018/05/Incredibles2_pdf_5afdd664074f4-1.pdf
https://dangerouscupcakelifestyle.com/wp-content/uploads/2018/05/Incredibles2_pdf_5afdd678d5e30-1.pdf
https://dangerouscupcakelifestyle.com/wp-content/uploads/2018/05/Incredibles2_pdf_5afdd6f091678-1.pdf