Just in time for Christmas, I've got a new holiday baking kit giveaway for you to enter!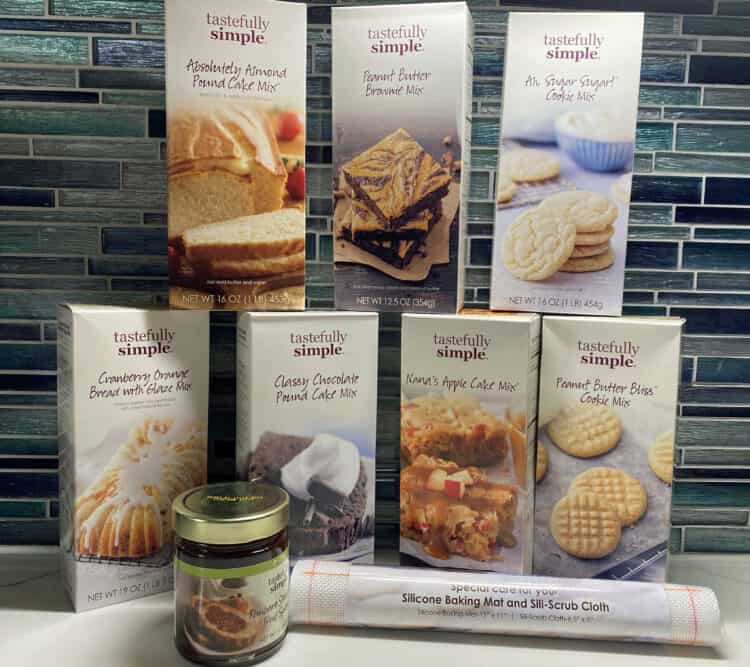 Hosted by Tastefully Simple, a renowned home party product business, this is a giveaway you'll really want to win. (They also sent me a full set in exchange for this post — win-win!) Keep scrolling for not only the giveaway entry form, but a discount code for you to save money on anything you purchase from their website between now and December 31, 2021.
The prize is their Holiday Baking Kit set, which includes seven boxed dessert mixes that only require a few ingredients before you have hot, fresh baked goods on your counter. You also get a jar of their Rhubarb Strawberry Fruit Spread and a full-size silicone baking mat to help make your cleanup easy. You also get this Holiday Baking Menu booklet to help you customize things.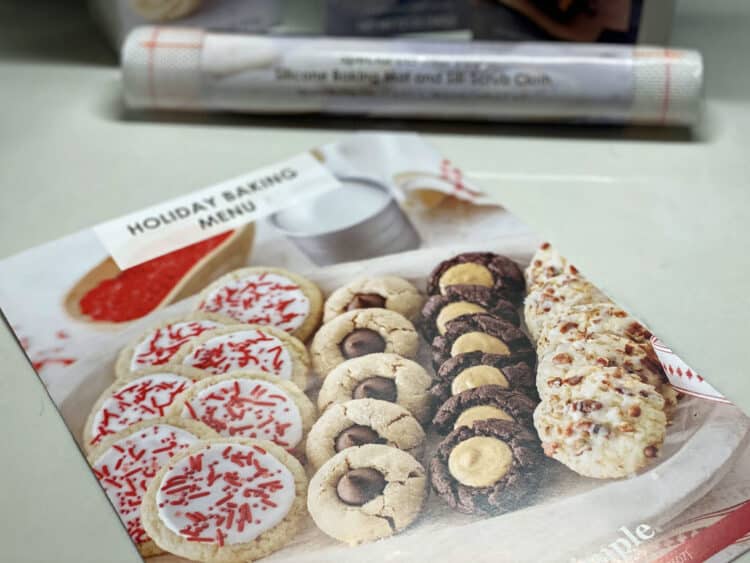 I've been the lucky recipient of quite a few of the Tastefully Simple products and I can honestly say every single one has been fantastic. They make great additions to holiday open houses, quick post-shopping trip treats and dishes to take to parties when you need to contribute but don't have time to get fancy. (But you still look like you did.)
Tastefully Simple started as a home-based party company, where a host earns products based on the number of sales from her party guests. Parties typically include a baking demo, tasting and fun, and are free for the host. Online parties are now available as well, so you don't need to invite people into your home and you still get the same benefits!
If you don't want to host a party just to get in on the fun, you can order whatever products you want via their website. Recipes and other ideas area available online as well. Don't let the idea of having to host a party stop you from enjoying their products!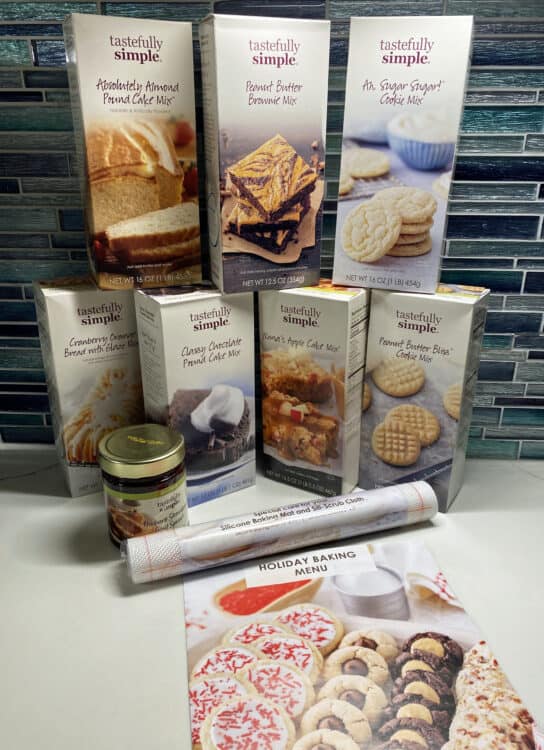 The Holiday Baking Kit I'm giving away typically runs $69.95. You can serve up deliciousness without a lot of work, and each of the mixes are unique. (My favorite from this kit is the Absolutely Almond Pound Cake mix. It's great on its own, but spread a little of that Strawberry Rhubarb Fruit Spread and yummmmm….)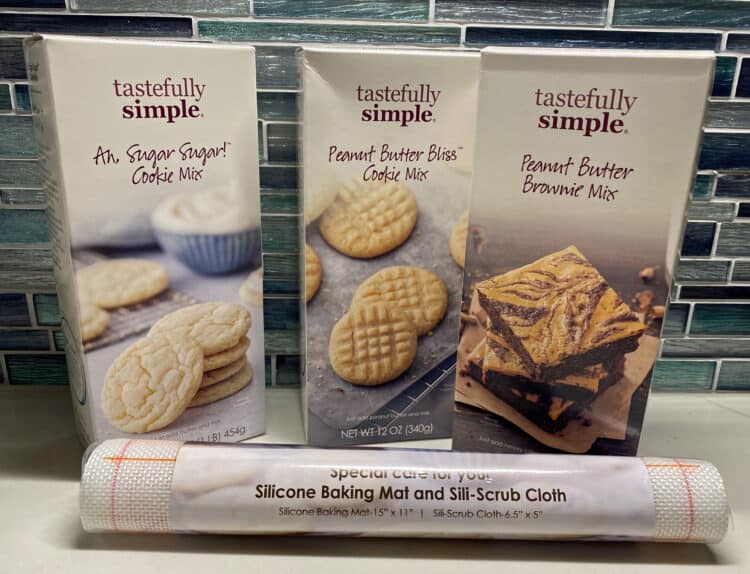 The silicone baking mat runs $19.99, and is a game changer when it comes to baking. I love that I don't have to spray it, and the cookies/treats come right off without sticking. The mat also comes with markings so you can have consistent sizing and you don't place your cookies too close together.
If you want to place an order, please use the discount code DCLTS10 to save 10% on your entire Tastefully Simple order through December 31, 2021!
The baking kit giveaway is going to be popular, and there are several ways you can enter. You can also enter multiple times. There are a few rules I'm required to share with you: winners must be at least 18 years of age and reside in the United States. No purchase is necessary and void where prohibited by law. One winner per household. Prize fulfillment comes directly from Tastefully Simple, and winner must reply to notification within 48 hours or prize may be forfeited so a new winner can be chosen. Dangerous Cupcake Lifestyle and team are not responsible for shipment or lack thereof. (But Tastefully Simple is awesome and all winners always get their prizes fast!)
a Rafflecopter giveaway
I hope you enter the giveaway, and let me know if you place an order! I've been working with Tastefully Simple for a long time now and I am always excited to work with them again.