Holiday icon Audrey Hepburn, known for classic movie roles, was also a major humanitarian, something unknown to many who appreciate her mainly for her roles in movies like Breakfast at Tiffany's (and her role as Holly Golightly), Roman Holiday, Sabrina, My Fair Lady and more. This new documentary, "Audrey," which came out Blu-ray and digital a few months ago, gives everyone a lot more insight into her much more complex life as far more than a film icon.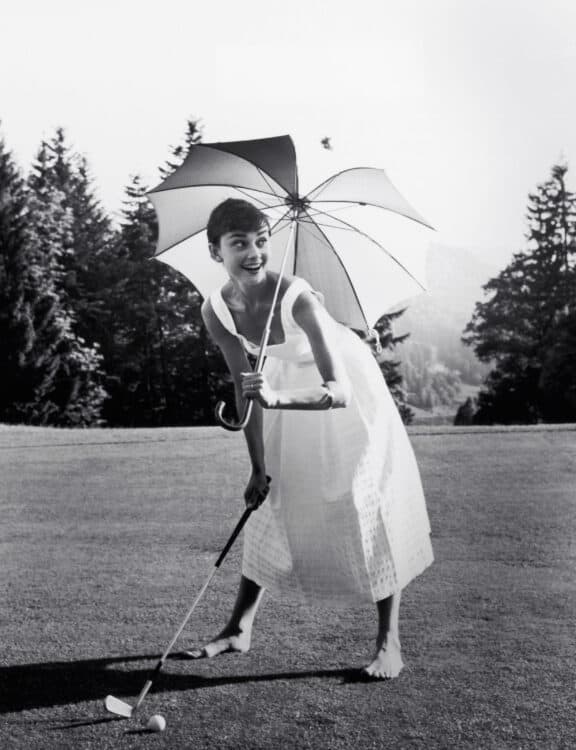 Audrey's life in itself pre-Hollywood was traumatic. Born in Belgium, she later moved to the Netherlands, living there in poverty under Hitler during the Nazi occupation. She survived, moved to London and began a modeling career, which led to her roles in movies.
From there, the public eye got to know her in a different light, but behind the scenes, she was heavily involved in giving back to the community in ways many of us never knew about, including the UNICEF program as a global ambassador. Hollywood icon Audrey Hepburn is so much more than a film star and dancer.
"It may be normal, darling, but I'd rather be natural."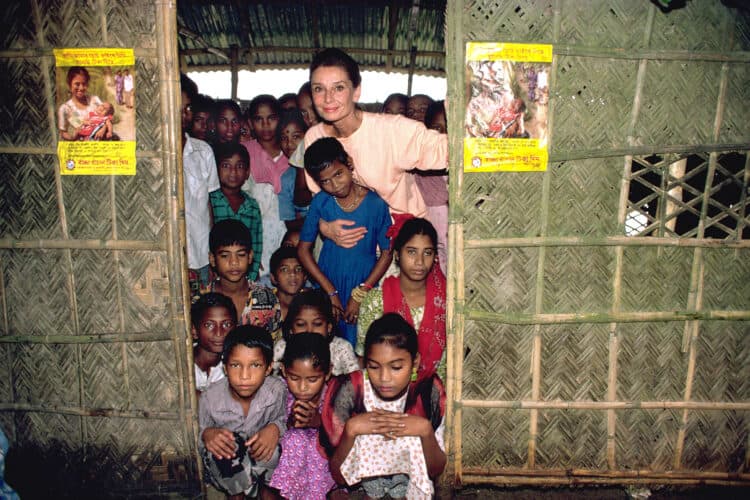 From the press release:
Actress, humanitarian and recognised as a film and fashion icon, Audrey Hepburn was undoubtedly one of the greatest legends from the Golden Age of Hollywood. This in-depth documentary looks back at the life, loves and career of this enigmatic star.
Movie Details
Release Date: December 15, 2020 (DVD & Bluray); January 5, 2021 (VOD & Digital). Written/Directed By: Helena Coan Produced By: Nick Taussing, Paul Van Carter, Annabel Wigoder. Starring: Francesca Hayward (Cats plays "Hollywood era Audrey" – ), Allesandra Ferri (prima ballerina assoluta plays "Audrey") Keirs Moore ("Young Audrey"). Distributor: Bohemia Media Production Company: Salon Pictures. Genre: Documentary. Rating: NR, TV-MA Language: English Runtime: 90 Minutes
I was gifted a copy of the movie and this book, "Little Audrey's Daydream," a fun, beautifully illustrated book that's going on my shelf in the section for my grand baby to read when she's a little older. It's a stylized version of the life of Audrey Hepburn, written by her son Sean, and Karin Hepburn Ferrer. Such a gorgeous tribute to the star we all loved. I've also got another set available for you to win in a giveaway — scroll down to enter!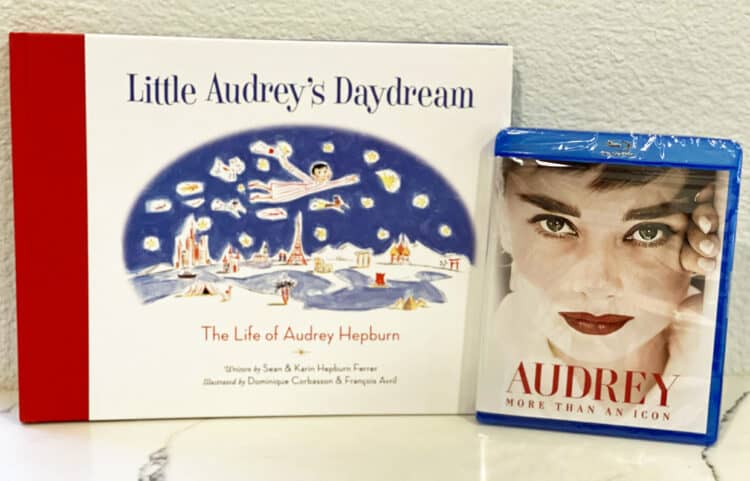 This scene from the hardcover book is a wonderful example of how pretty the artwork is, with this rendition of one of Audrey's early days in dance class.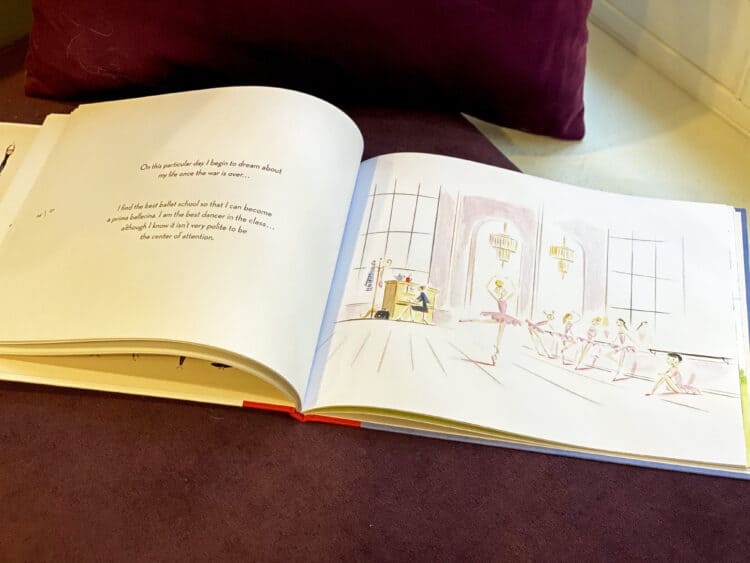 "Anyone who ever gave you confidence, you owe them a lot."
If you'd like to be entered in the giveaway for a chance to win a Blu-ray copy of the documentary and the book, fill out the widget below. Giveaway rules are simple: must be at least 18 years of age and reside in the United States, one winner per household. No purchase is necessary and void where prohibited by law. Winner must respond within 48 hours with physical mailing address (no P.O. Box) and if not, winner will forfeit prize and a new winner will be randomly drawn. Products will be shipped directly to winner from Tastefully Simple; Dangerous Cupcake is not responsible for prize fulfillment.
I loved the movie! Funny story: it was sent to me apparently back in late December, but it didn't arrive. It showed up on my front porch yesterday, with the envelope open and a note with a simple "sorry" scribbled across the top. All we got on the Ring was someone coming around the side of the house and sliding it onto the front mat, someone who didn't look up and had a hat on. I'm bummed I didn't get it back sooner, but at least they returned it! I'm going to assume it was someone who received it in error and just didn't get around to bringing it rather than someone intentionally took it, because the movie wasn't open and the book didn't appear to have been read. Whoever you are, thank you!
Enter the giveaway and share it for extra entries!
a Rafflecopter giveaway