Running my own social media marketing business, and being a blogger, means I have to always have a reliable means to get onto the internet. Mobile devices are fab for a lot of cases, but when it comes to writing for the long run, I need a laptop. I need something that I can tote around in my bag, count on to turn on quickly, and has enough memory to satisfy my adult ADD-ish behavior of opening 73 tabs at once. I start out using my keyword search tool and boom, before you know it, I'm shopping for bubble bath and a bar cart for my backyard.
True story.
I operate on deadlines on a regular basis, so I'm up late at night typing and often, I'm doing it in bed while the husband sleeps next to me. This means I can't have the light on so I need one with a good backlight that doesn't strain my eyes too much. It can't be too heavy and bulky because it's sharing my lap with my Yorkie, too.
Enter the HP Envy x360 laptops. HP Envy x360 laptops are 2-in-1 devices that can transfer from a laptop to a tablet in seconds. These touch-screen laptops come with Windows Ink capabilities and a Windows operating system so you can write on the screen with your stylus. AMD processors make them fast and thin so you can take them with you anywhere you go!
*I was compensated by Best Buy for this post….but I'm a legit Best Buy consumer and HP user!*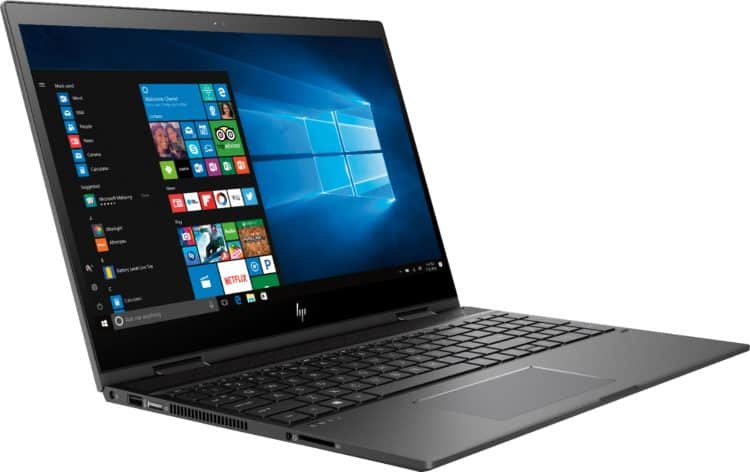 Here are some additional specs to consider:
Windows 10 operating system
Windows 10 brings back the Start Menu from Windows 7 and introduces new features, like the Edge Web browser that lets you markup Web pages on your screen. Learn more ›
Built for Windows Ink
Quickly jot down notes and ideas with ease.
Full HD touch screen
The 1920 x 1080 resolution boasts impressive color and clarity. Natural finger-touch navigation makes the most of Windows 10. IPS technology for wide viewing angles. Energy-efficient WLED backlight.
8GB system memory for advanced multitasking
Substantial high-bandwidth RAM to smoothly run your games and photo- and video-editing applications, as well as multiple programs and browser tabs all at once.
360° flip-and-fold design
Offers versatile functionality with laptop, audience, tabletop, presentation and tablet modes.
Until July 28, you can get $100 off of HP Envy x360 Laptops at Best Buy! Learn more about the HP Envy 13in and HP Envy15in.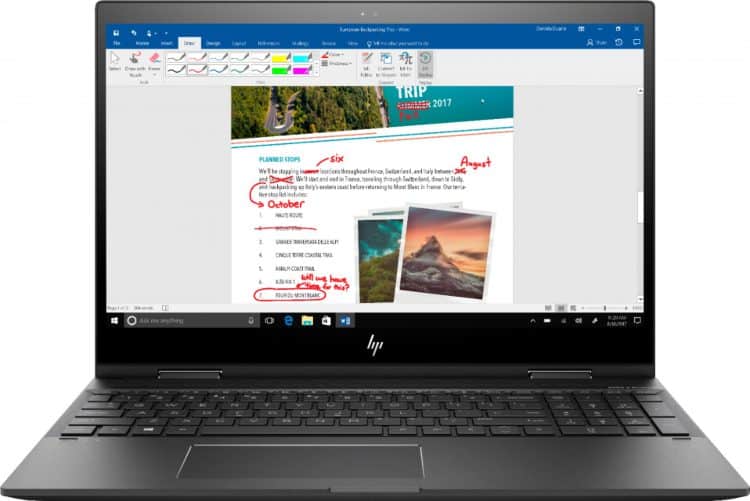 Technology is always changing and it's great to see that HP is keeping up with the needs of entrepreneurs everywhere!