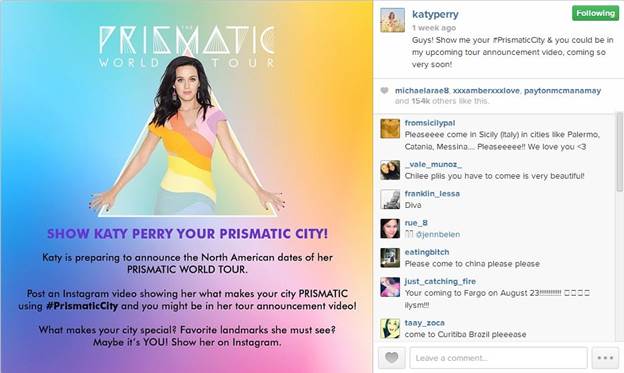 I've been a fan of Katy Perry for years now and the name of her latest tour, Prismatic, really caught my attention. Having two daughters who both like her music, I heard it a lot. (Ask my husband, who can also tell you that he listened to her…A LOT…on both of our cross-country trips from CA to SC and back to CA. Thank you, Katy, for being part of the memories!) When we heard she was coming back on tour in our town, we talked about getting tickets. Katy's not just a good singer and an amazing entertainer, but she gets it. She gets social media and the need to connect with her audience and fans, and like everything else she does, she does it in a big way.
She's worked with high schools on her ROAR video and continues to stay accessible to everyone via Twitter, and even if you aren't a Twitter user yourself, you can't help but enjoy the tweets. The excitement of those involved? Priceless!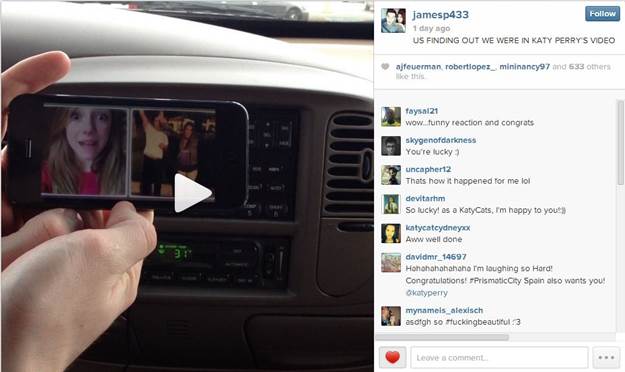 It's contagious! Now I want to tweet!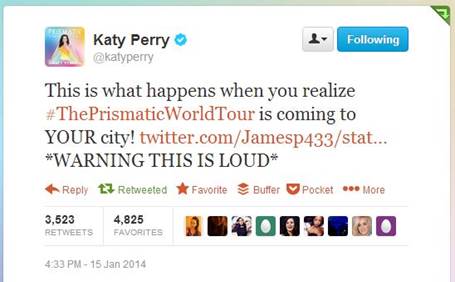 Tickets go on sale on January 27, but if you're a Citi card, you can buy tickets NOW. For more information on that, visit Citi Private Pass. There are also party packs available if you want to be a VIP!
This four-month tour will be on a new state-of-the-art 'not a bad seat in the house' stage and Kacey Musgraves and Tegan and Sara will open for Katy. I'm even more excited! We've taken our kids to concerts before, but this would be a first mom-daughter concert, so who better than Katy Perry for that first time memory?
For more info, visit Katy's site, then head over to Twitter to follow Katy. Then you can pop in a Katy CD and start dancing. It's FRIDAY!
<California girls, we're unforgettable…>  Yes, Katy, we are!!
Disclosure: This isn't a review! I'm just a Katy fan excited to share tour news. Who's with me? Anyone else going??