Learning about technology is a must in this world where everything is digital, from shopping lists to schedules, to car maintenance, medical appointments and banking and more. Our kids are being exposed to technology for educational purposes from a very early age and according to a study done in 2016, the average home has seven connected devices. Imagine how many that could be now, only a year later!
This means that the world is evolving at a fast pace and we need to keep up. There are so many ways out there that we can stay more connected to our family and friends, keep our home clean and organized, lower our stress levels and increase productivity. It all comes together to save time and save money, making it easier for us to sit back and relax and enjoy life.
Speaking of enjoying life, look at what greeted us last week as entered a free Lunch & Learn event, hosted by Techlicious, the CTA and MomsLA at the Redbird Cafe in Los Angeles.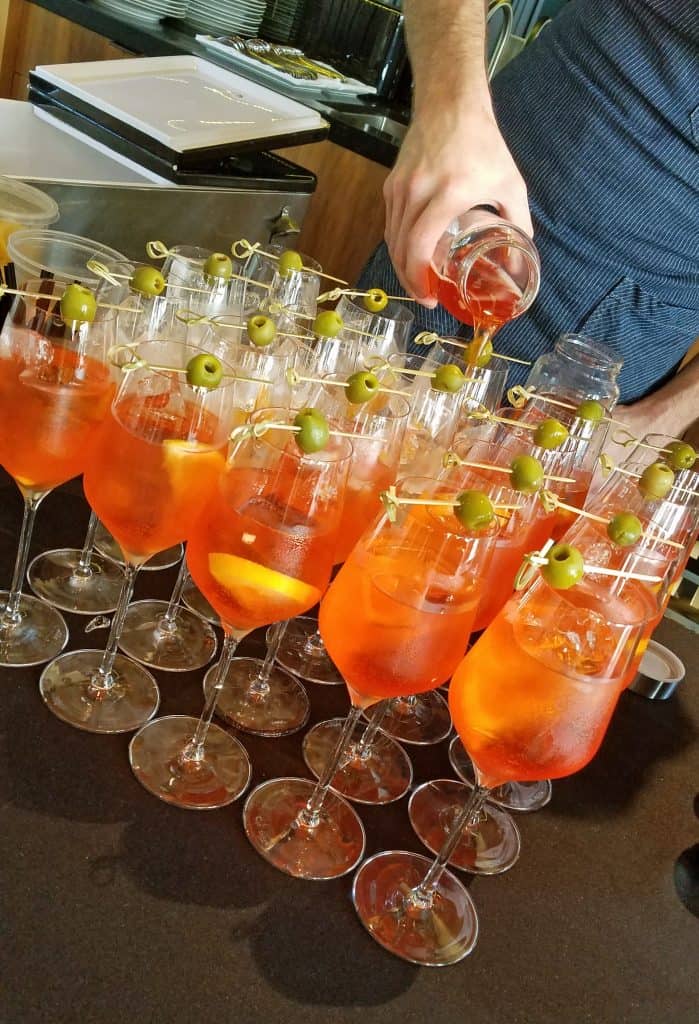 It was an afternoon of lunching and learning about technology that would help us in roles as busy moms. Who wouldn't want that, right? We also got to snack and eat an amazing meal with our friends and colleagues. Then they sent us home with our own Google Home and a year's subscription to Cozi! Win-win!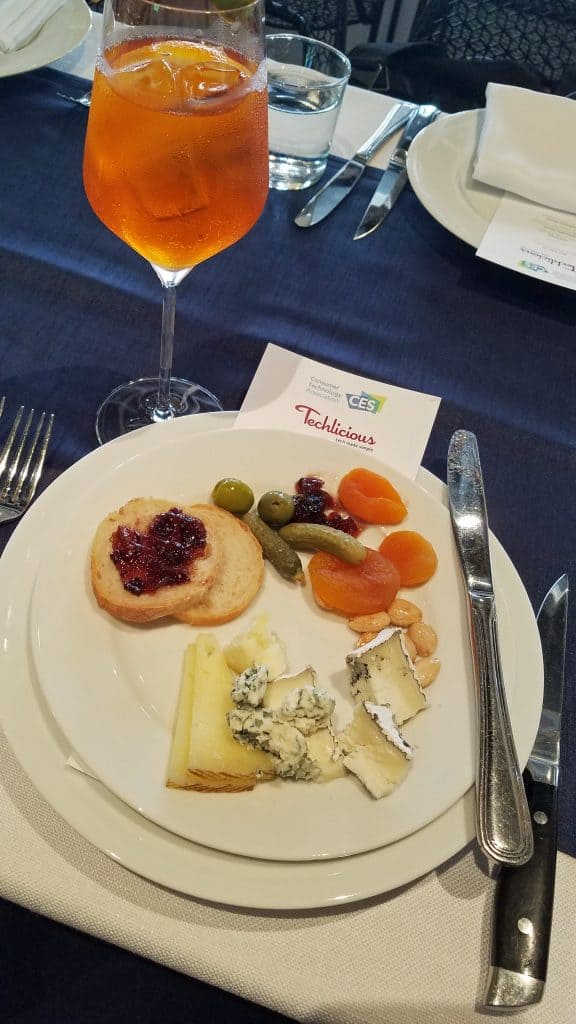 Sponsored by fabulous brands, we also got to meet Blake Rouhani from the Consumer Technology Association. I have a renewed interest in attending CES 2018! I've always had an interest in technology but learning technology from the best of the best is a trip I'm really considering making. (Learn more about that here.)
The food was so good. A few of my favorites here for your drooling pleasure, starting with these sauteed shishito peppers.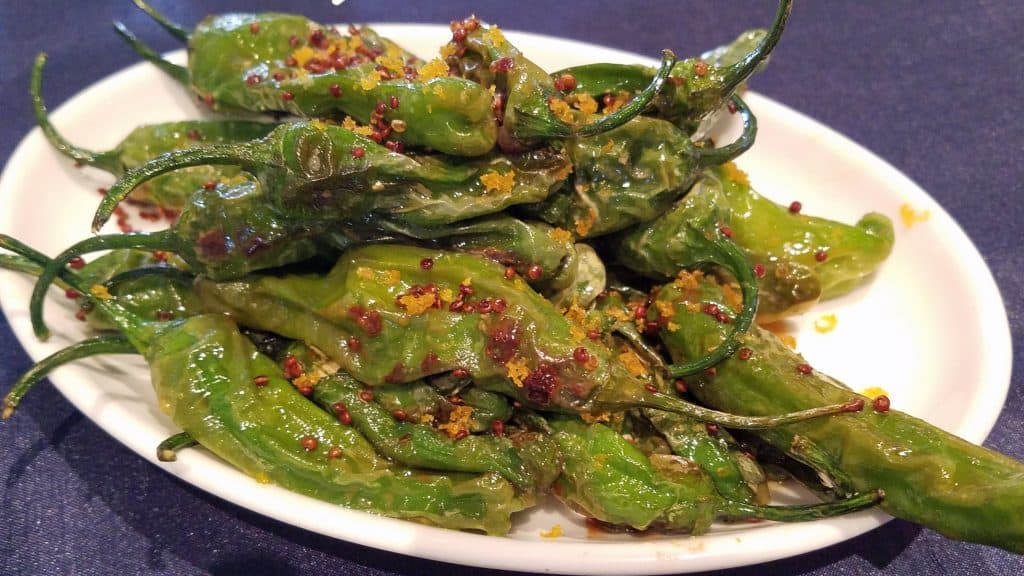 Duck confit with quinoa is another thing I need to eat more often. The Redbird staff outdid themselves!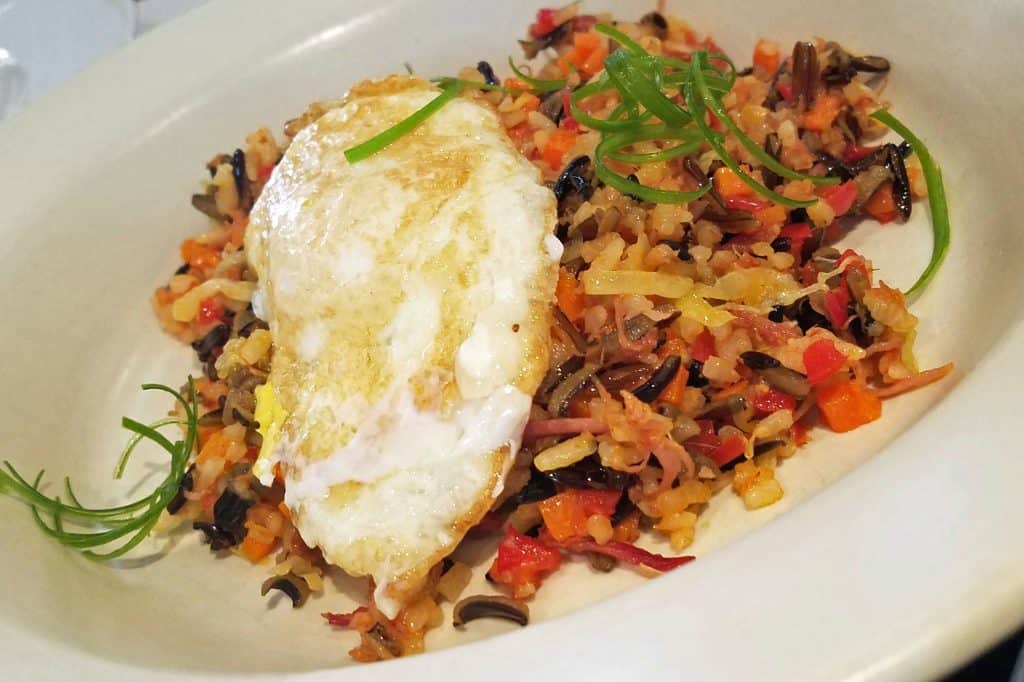 The menu was long, so I can't show you everything but one more…baby gnocchi with porcini mushrooms and pancetta. Yum.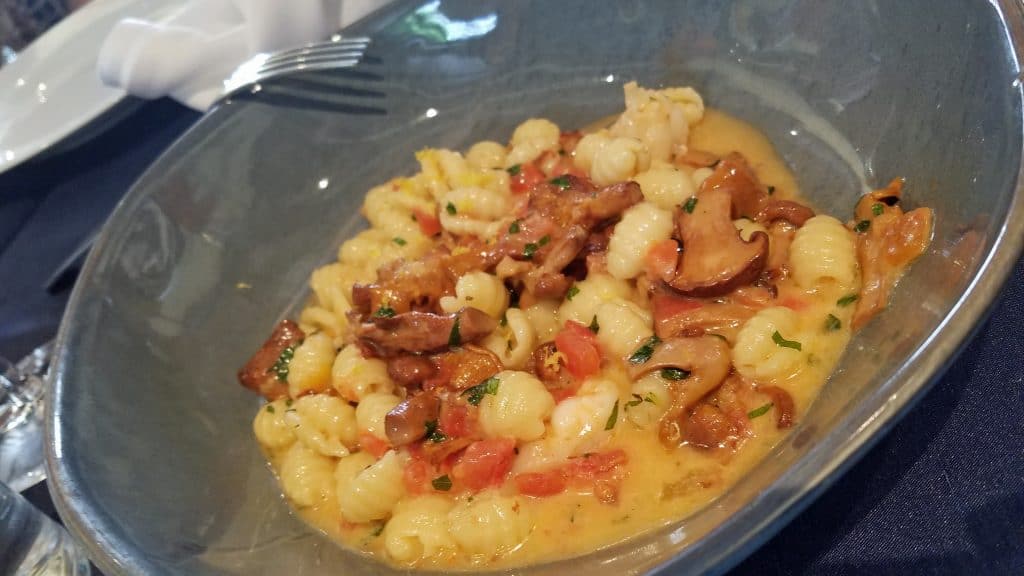 Several products were on display for us to check out. There was serious competition in holding them and learning about them as we all picked a few of our favorites. I was hung up on these bags by Knomo. Designed for busy ladies on the go, they each have their own attributes (shown in the photo on the card), but the clutch even has a battery inside to help charge your devices. Way to look professional while staying totally organized! I kind of want the red one…or any, but that red just stands out!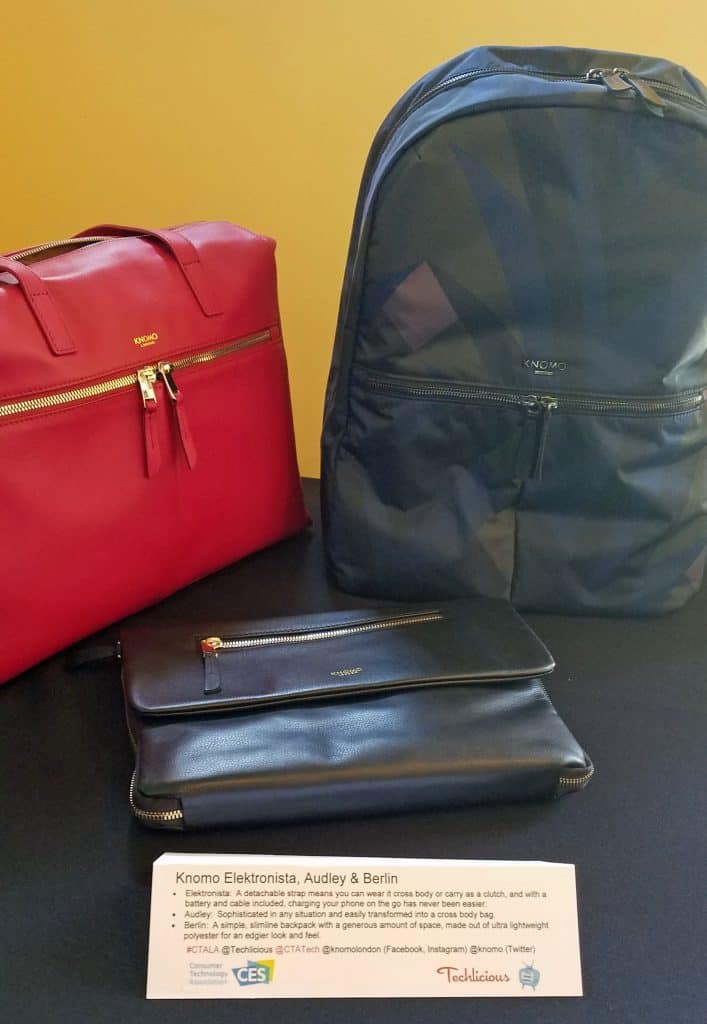 One of these Google Homes is now sitting on my bookshelf downstairs. It's like the co-worker and roommate I never had, since I work at home and am alone most days other than my homeschooled son. Play a song? It's on it. Tell me my weather, read me my calendar, spout off a joke, place orders verbally and sync up my electronic devices as well as work with any smart home electronics, too. Why didn't I get one of these sooner?  I love it! (And they're only around $129!)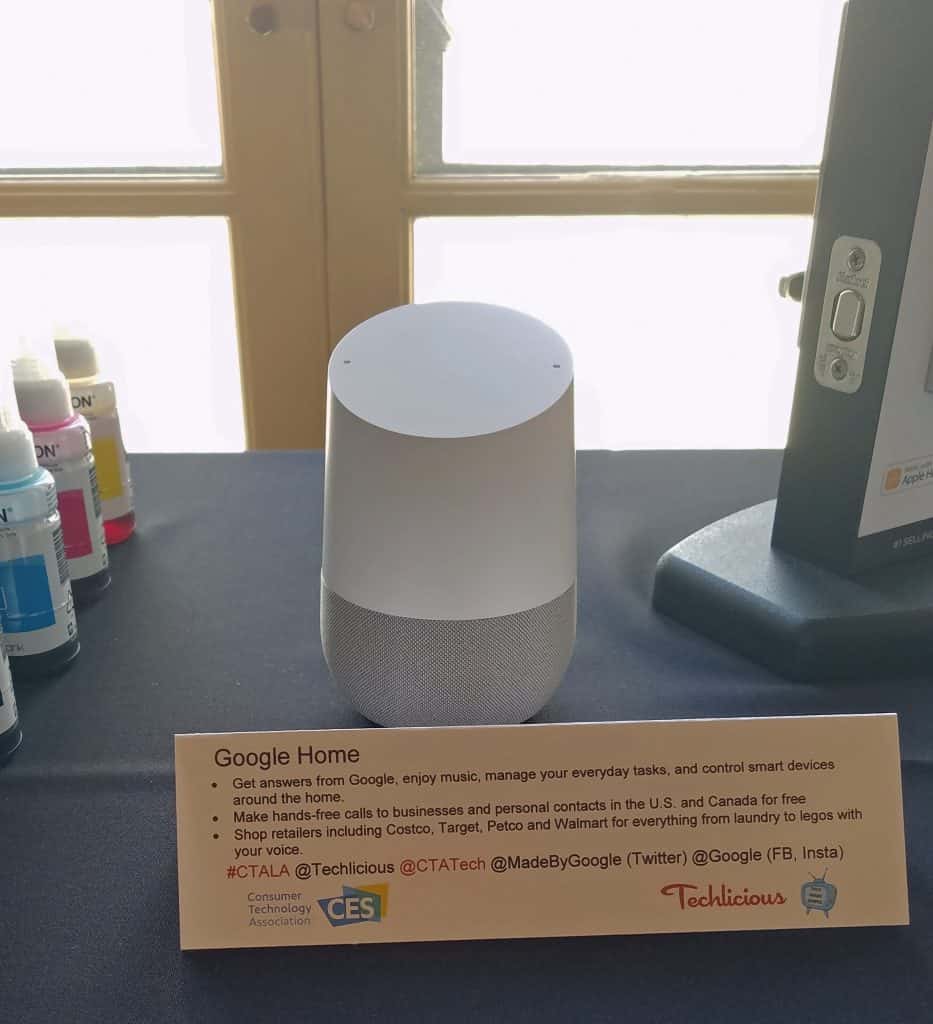 This HumX is a new age driving safety device that I wish I'd have had growing up. I drove at 15 and I can't imagine letting my kids drive at that age now, but the HumX would have made me feel a lot better about it. It's a wifi enabled device that provides diagnostic information about the vehicle while helping contact emergency services or a tow truck if necessary. No more being stuck in the middle of nowhere without cell service and not knowing how to get help. Perfect for anyone, it's especially good when inexperienced drivers are behind the wheel.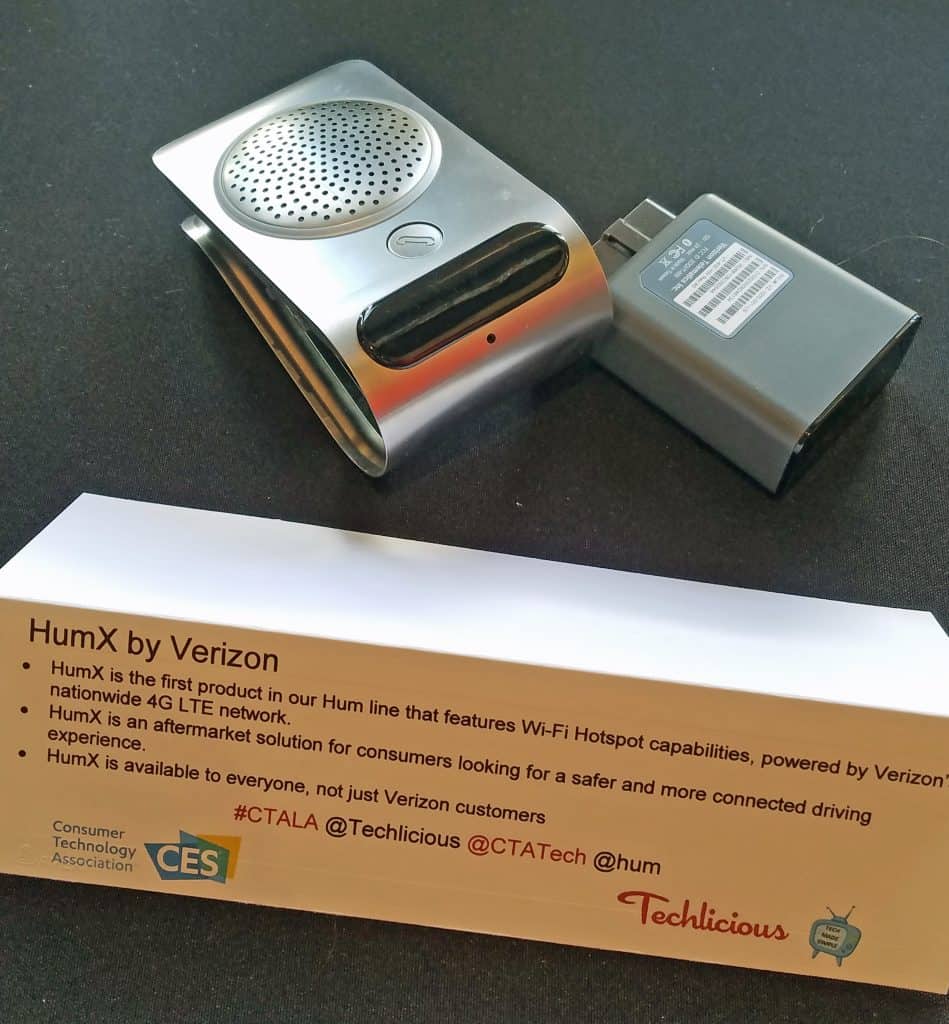 The Anova Sous Vide helps the whole sous vide cooking capability be available to everyone. A digital touch screen makes it a foolproof process without breaking your budget, coming in at approx. $169, find out more at their website, Anovaculinary.com.  Next to it is my dream machine, a robotic vacuum for today's household.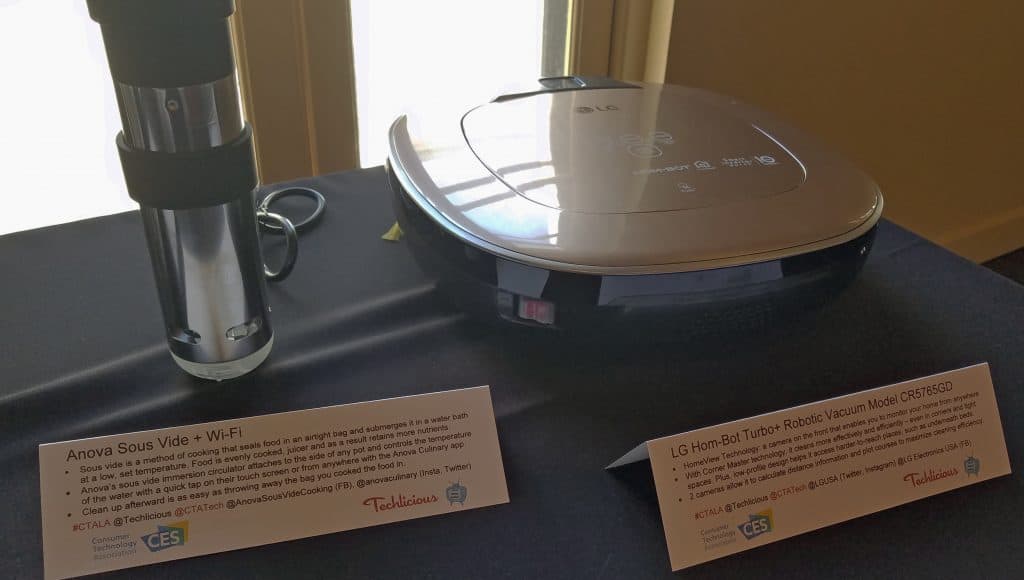 The LG Hum-Bot Turbo+ Robotic Vacuum is my dream come true. Charge it up, turn it on and its low-profile design will clean up my house and let me monitor it from its front-view camera no matter where I am. White labrador fur? Sucked up like it never existed, right along with the cookie crumbs from my son that my Yorkie can't eat. Bonus? If there's activity in the home, it will alert you. Security that will never be expected by a home intruder!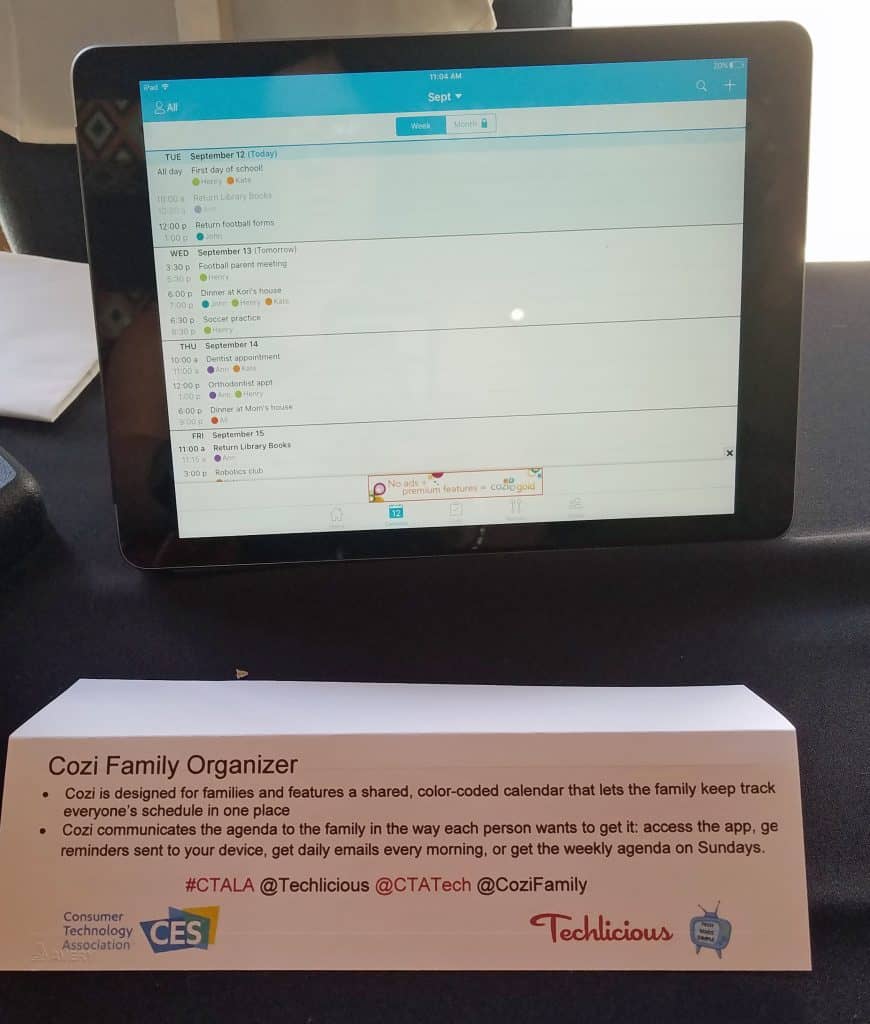 The Cozi Family Organizer is a high-tech but easy to use family organizer system that lets you use a color-coded calendar to keep track of the entire family's schedule all in one place. Use the app, get the reminders sent to your phone and stay on top of the schedule wherever you are! The app is free but there are additional ad-free and/or premium features available.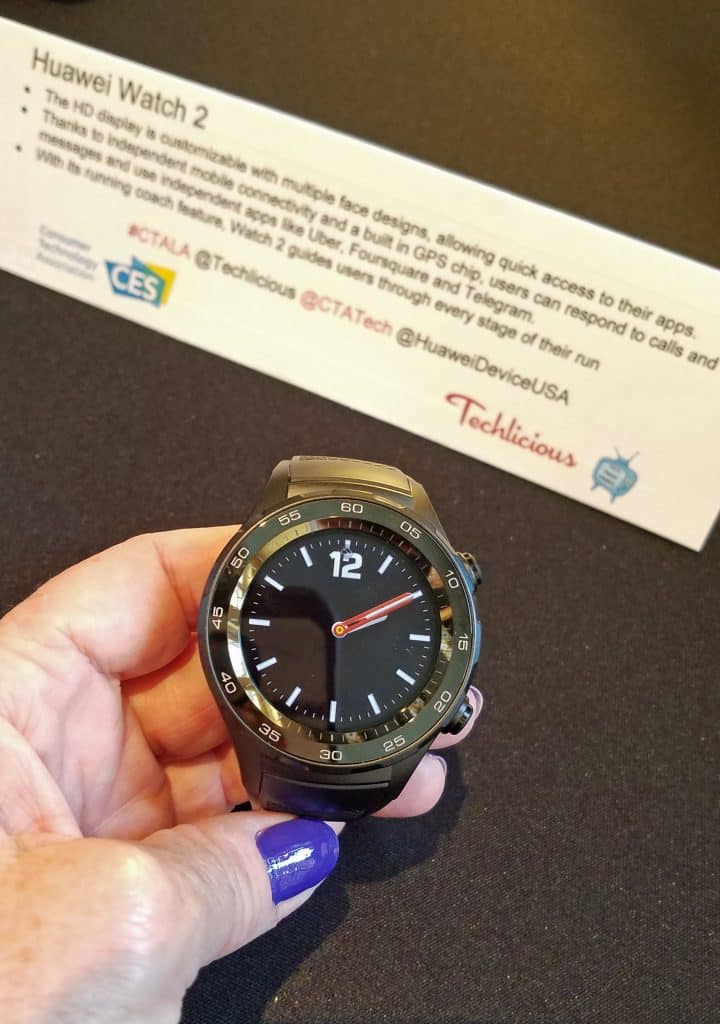 This HUAWEI Watch 2 is one of my top three of fave gadgets shared today. As a runner, I love the GPS option but just as an entrepreneur and busy mom, I love the idea that I don't have to keep my phone in my hand to make calls or receive texts. I can run and use fitness tracking apps, and if I turn my ankle or just plain wimp out, I can connect to the Uber and similar apps to get that much-needed ride home. This starts around $250 on Amazon, Best Buy and NewEgg.com. Its long battery charge makes it a good device to take when traveling, too.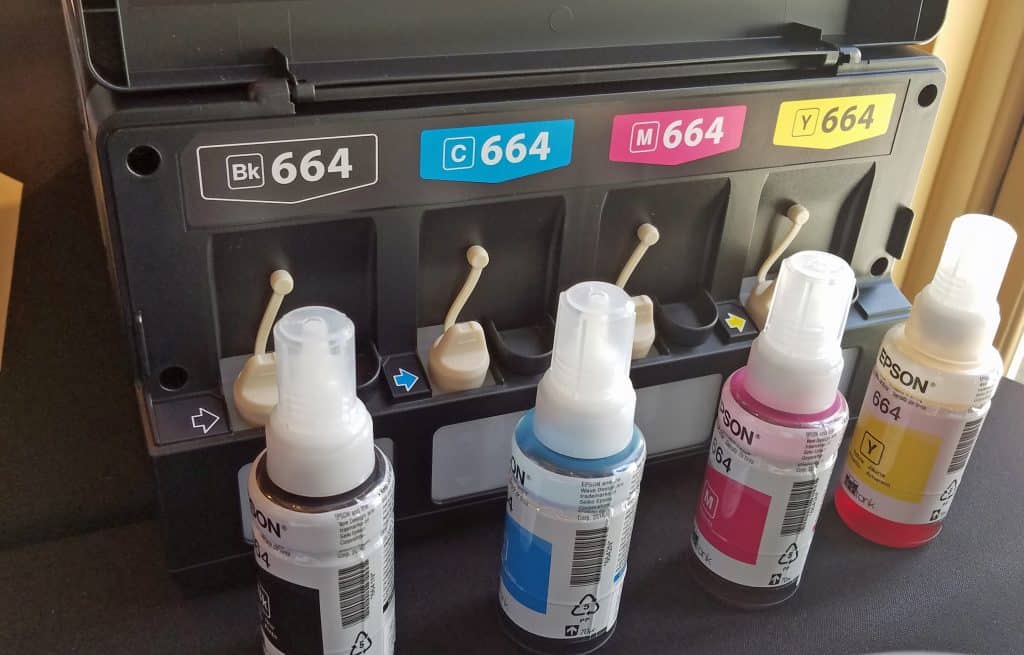 Why am I showing you ink? Because you won't need to look at it much otherwise if you own this Epson Expression ET-2650 Eco-Tank Printer. The ink that comes with it when you buy it lasts on average for two years. (If you're a power user, you can expect a little less.) It allows you to save about 80% on ink replacement costs, and you refill with these low-cost replacement bottles. I'd love to buy a printer and have the included ink last me about as long as 20 cartridges I'd buy otherwise! I feel like I am always running out of ink, and usually when I most need to print something. This printer will make that a thing of the past, and coming in under $300, it's more affordable than you think.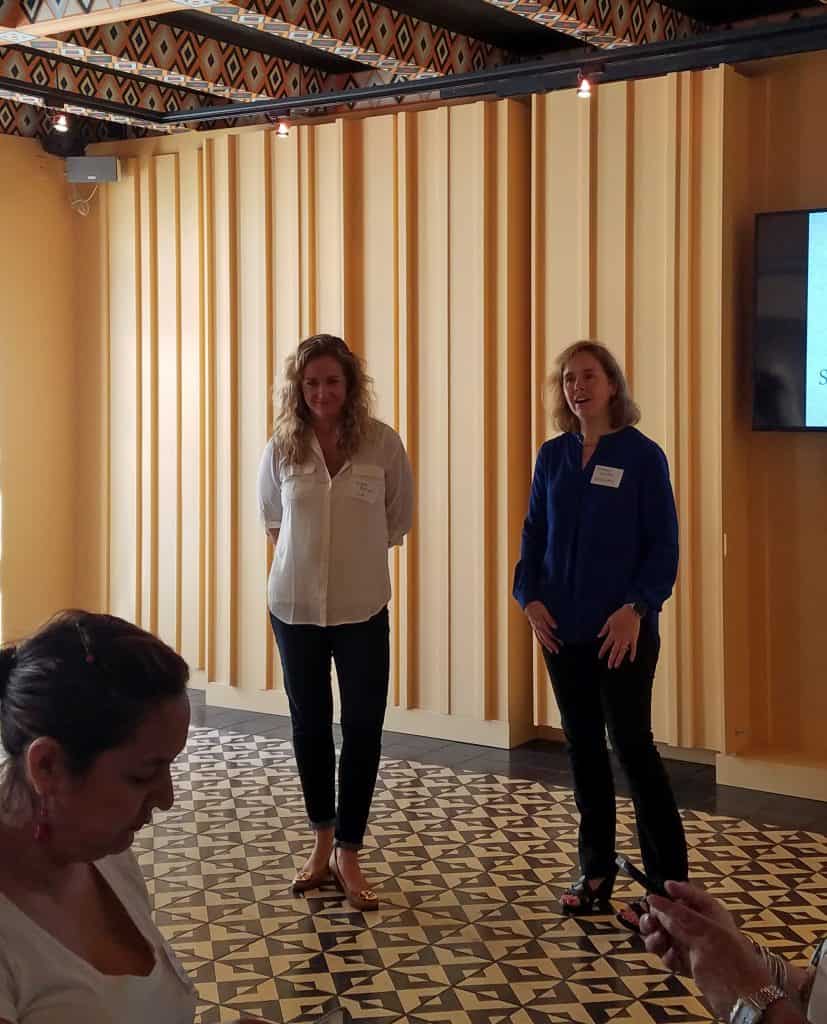 As expected at a lunch full of busy moms and bloggers, everyone was taking notes about all the tech stats and info shared by Blake and Suzanne. We ate well, we chatted with friends, made new ones and started our wish lists for the next "must haves" to make our lives easier. Learning about technology was never more fun!