We know it, times are rough and it's hard finding things to do. We often turn to TV and movies, and family movie nights becomes more of a norm than a random event. Thing is, we still need to have our girls' nights, the nights we pull out the wine or get the margaritas flowing. We get some fancy apps out and we camp out in the livingroom to watch a movie that may not be for the kids. Sure, we can't do that right now but I'm going to give someone a head-start with a Blu-ray giveaway for the Like a Boss movie!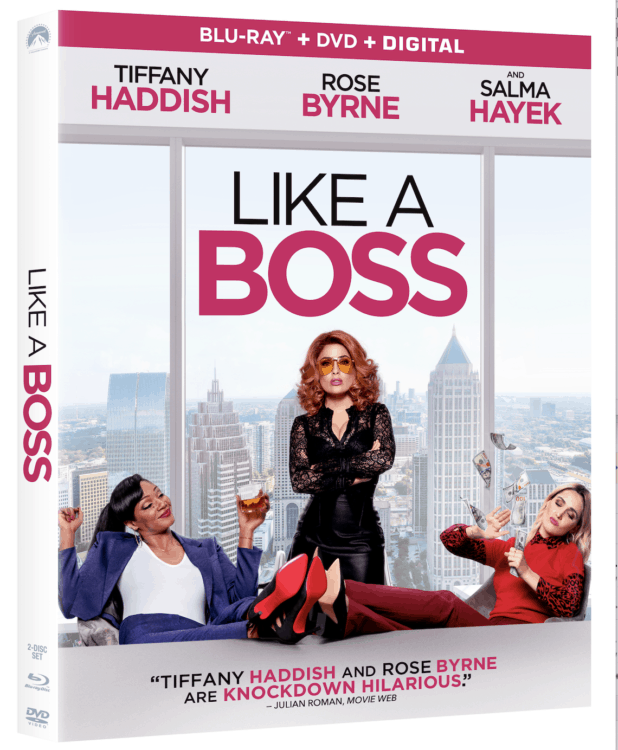 Starring Tiffany Haddish, Rose Byrne and Salma Hayek, Like a Boss (made in 2020 by Paramount Pictures) is the story of best friends, Mia and Mel, who run their own makeup company. They built their business on their own, from the ground up, but things don't always go according to plan. As they get into trouble financially, things get worse. They receive an offer of a buyout, but that doesn't necessarily spell success, and their friendship is tested.
Labeled as a NSFW movie (not safe for work), it's not a movie for the younger set but it IS a perfect excuse for a night of laughter with friends…and maybe a few cocktails. If you missed in the theater and didn't see it yet, it will be on Digital April 7 and Blu-ray™ Combo Pack April 21!
Thanks to Paramount Pictures, I've got my own copy of the movie, and I'm hosting a Blu-ray giveaway below. I'm giving away one Blu-ray copy, and a toiletries kit similar to what you see in the movie. (It also will include a branded compact mirror.) Due to the quarantine, the physical movies will not be shipped immediately, but we will provide the winner one digital download copy to watch in the meantime.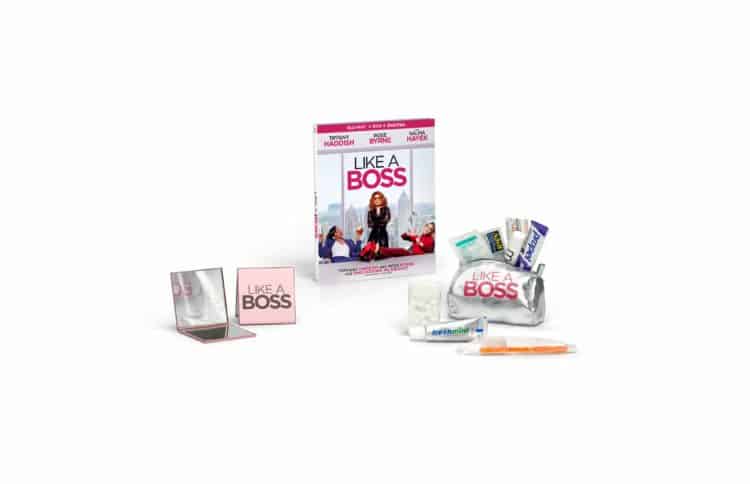 Rules are simple: winner must be at least 18 years of age and a resident of the United States. One winner per household. Void where prohibited by law, and there is no cost to entry. Winner must provide me a physical shipping address; prize fulfillment will come directly from the PR agency helping me host this Blu-ray giveaway. Winner must respond to email within 48 hours or prize will be forfeited and a new winner will be randomly drawn.
Enter below, and let me know what you think of Like a Boss!
a Rafflecopter giveaway