Making infused water is a new health kick that's probably one of my favorite ways ever to stay hydrated. Since my kidney stone issue in March, I try hard daily to drink an adequate amount of water. My nephrologist told me that my ideal amount of liquid is three liters. That's a lot, so to ensure I consume enough daily, I've had to get creative. Zing Anything has made this easy!

Infused water is basically water with natural flavors added. In theory, it's simple to make but most of us carry our water on the road or to work; this makes it difficult or impossible to refill our containers from a pitcher of flavored water. Zing Anything has solved this problem by developing a series of portable water bottles that stay hot or cold for hours and hold your fruit or additives allowing for easy refill all day long!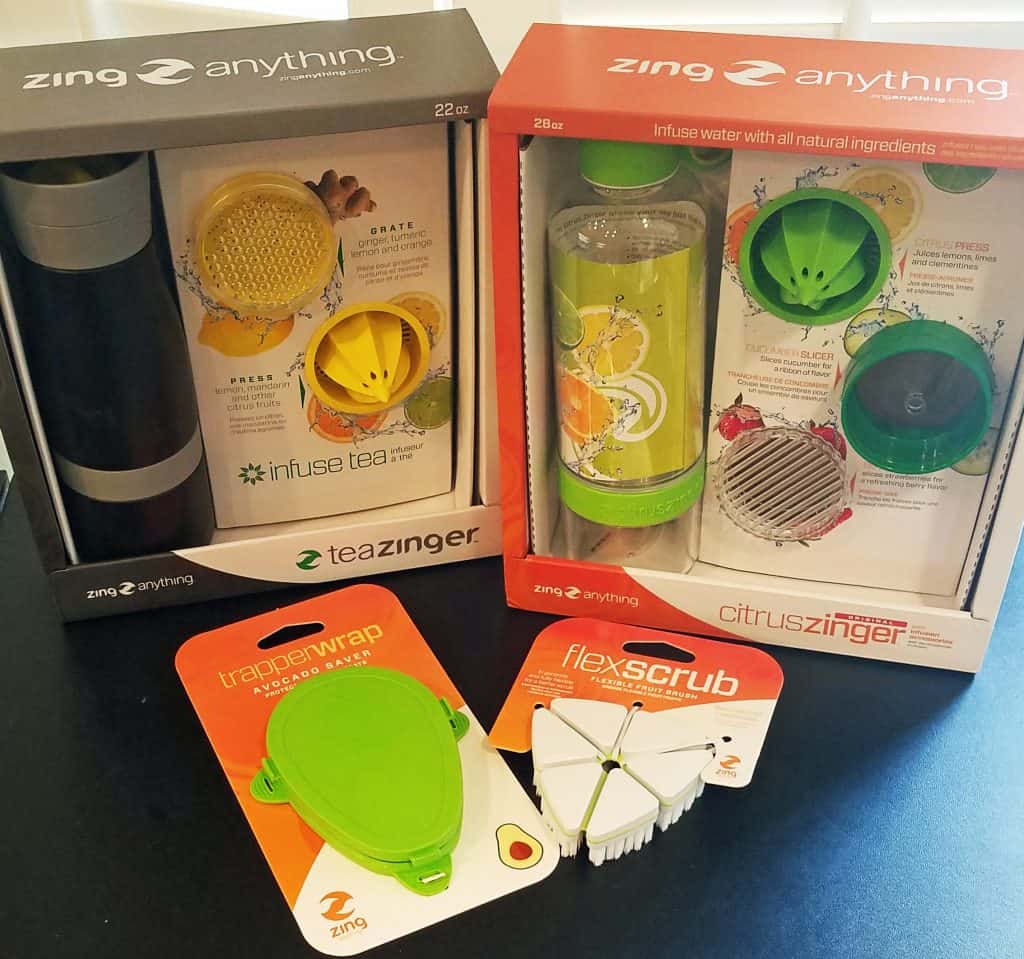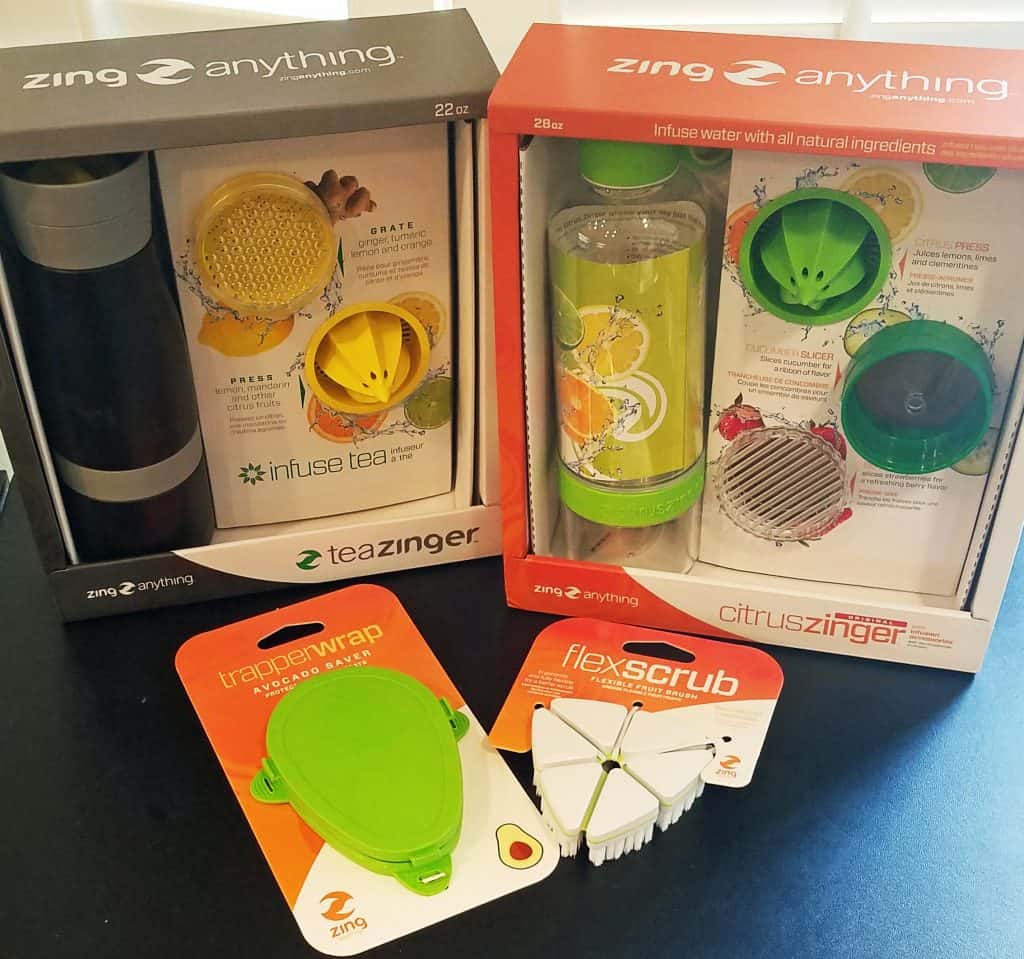 Zing Anything containers are multi-purpose, each coming with various attachments for flavoring your water. I was given a Citrus Zinger and a Tea Zinger and I immediately put both to use.  Each has similar options yet are different enough that I'm so glad to have one of each.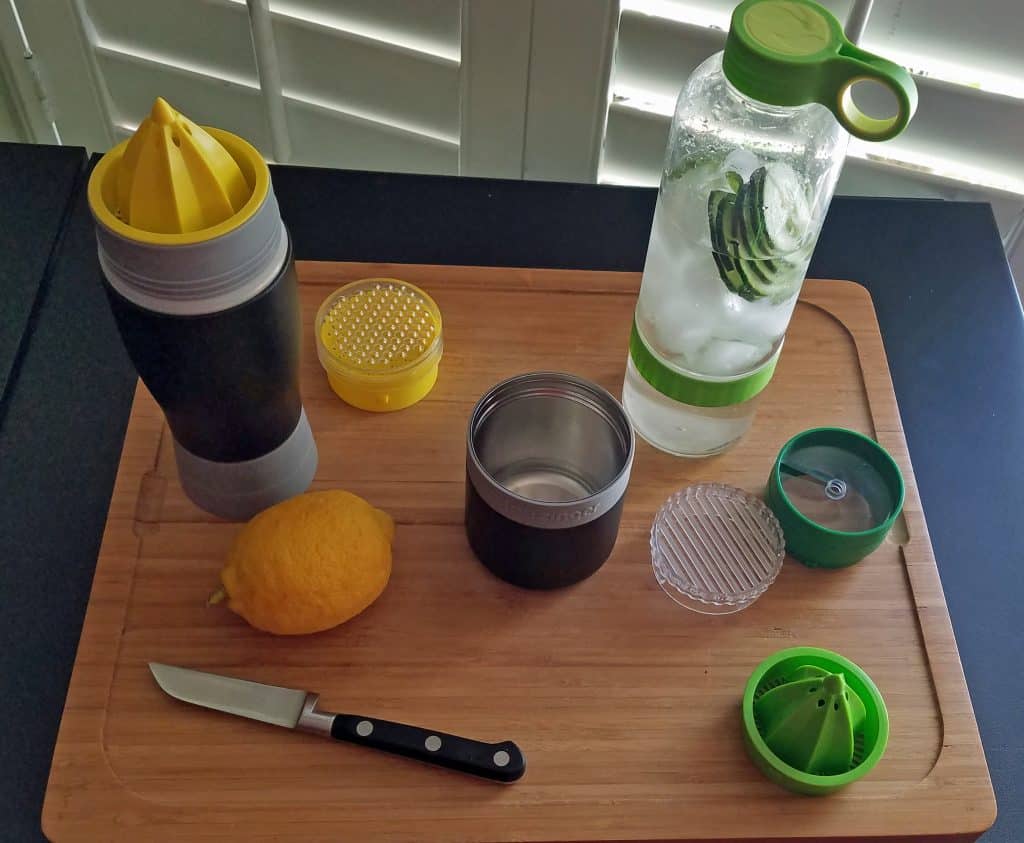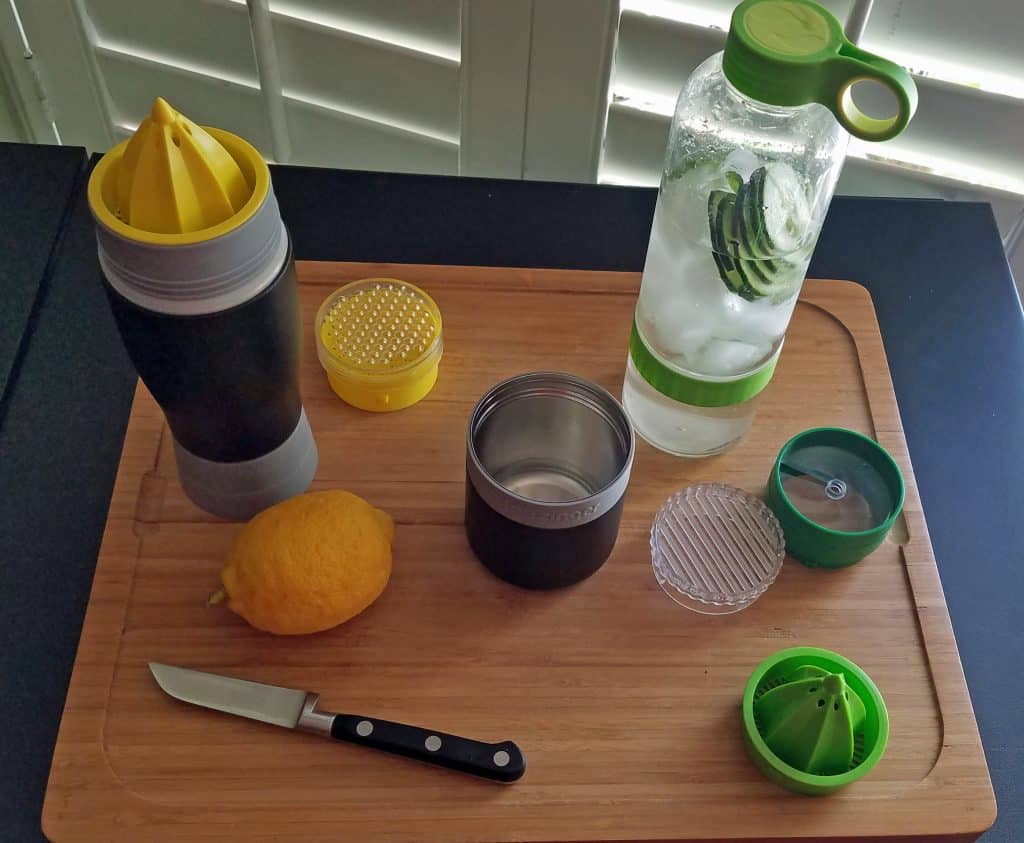 The Citrus Zinger bottles range from 16 oz to 36 oz, come in different colors and offer flip-top straw lids or removable lids. The idea is genius: offer a water bottle with a removable bottom and three different internal add-ons that press citrus, spiralize cucumbers or slice strawberries with ease. Put ice in the bottle before you put the bottom back on, and when you need to refill, simply remove the top and add water to fill to the brim. I've been using my Citrus Zinger to add thinly-sliced cucumber, then I drop in a few crushed mint leaves (or whole, depending on your preference) and I refill the water all day long without having to refresh the cucumber and mint. Flavorful, healthy water with no additives or extra sugar! I control the flavor and use only the produce and additives I trust.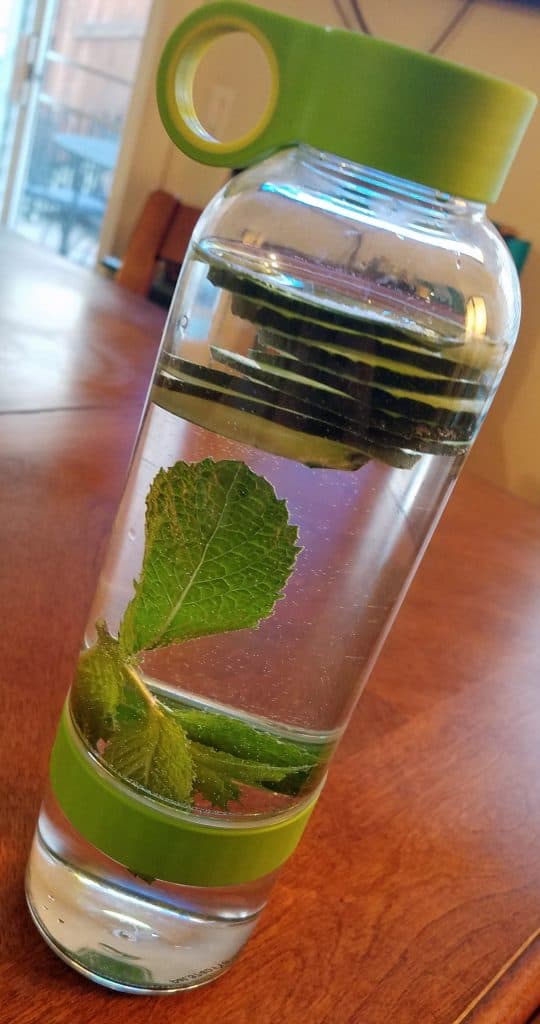 I have also used it for limes. Squeeze one-half of a lime, leave it on the bottom and fill with water all day. Instant lime-infused water! If you prefer strawberries, blueberries or raspberries, you can leave the strawberry slicer in the bottom so fruit stays put.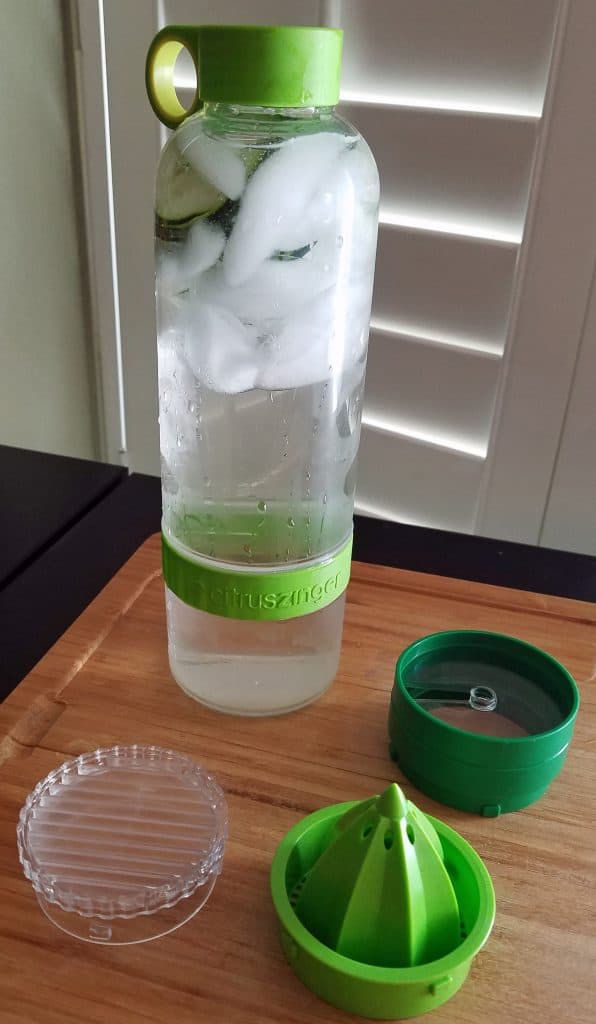 Making infused water doesn't just mean it has to be cold water. If you're not feeling well, warm lemon water can be really good for your throat, or go a step further and use the Tea Zinger for hot beverages that stay hot for 4-6 hours. The Tea Zinger is made of stainless-steel and holds 22 ounces of water that you can infuse via the tea steeper basket or the citrus press. I love a good loose tea, hot and cold, especially on a rainy afternoon or stressful day.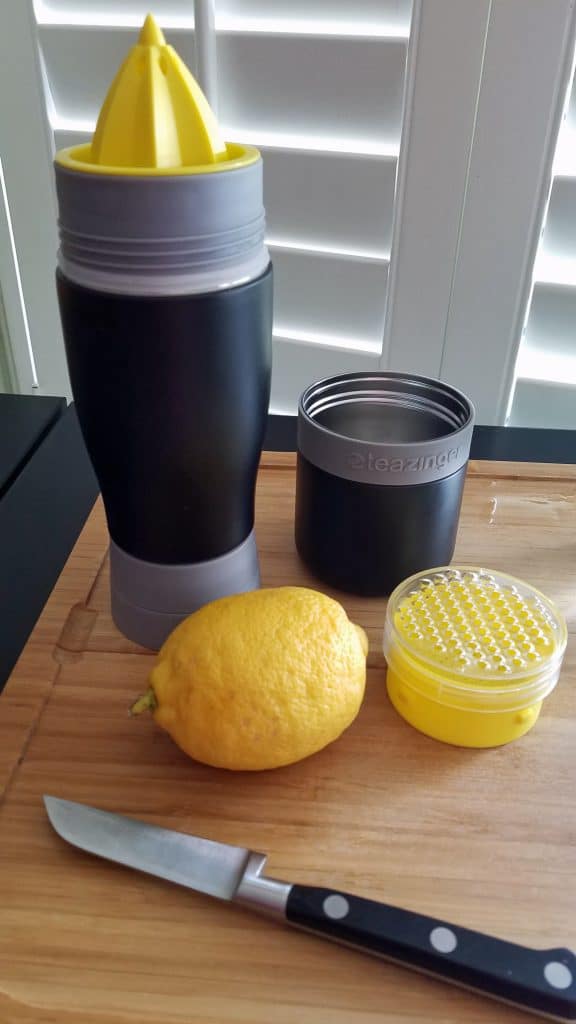 I pick up some amazing flavors from a specialty tea shop in Temecula. I love visiting — I never get out with just one or two flavors. We all have one of those stores, right? If you like grated ginger or tumeric in your beverage, it comes with a grater attachment with a mesh barrier that keeps the chunks away from your mouth.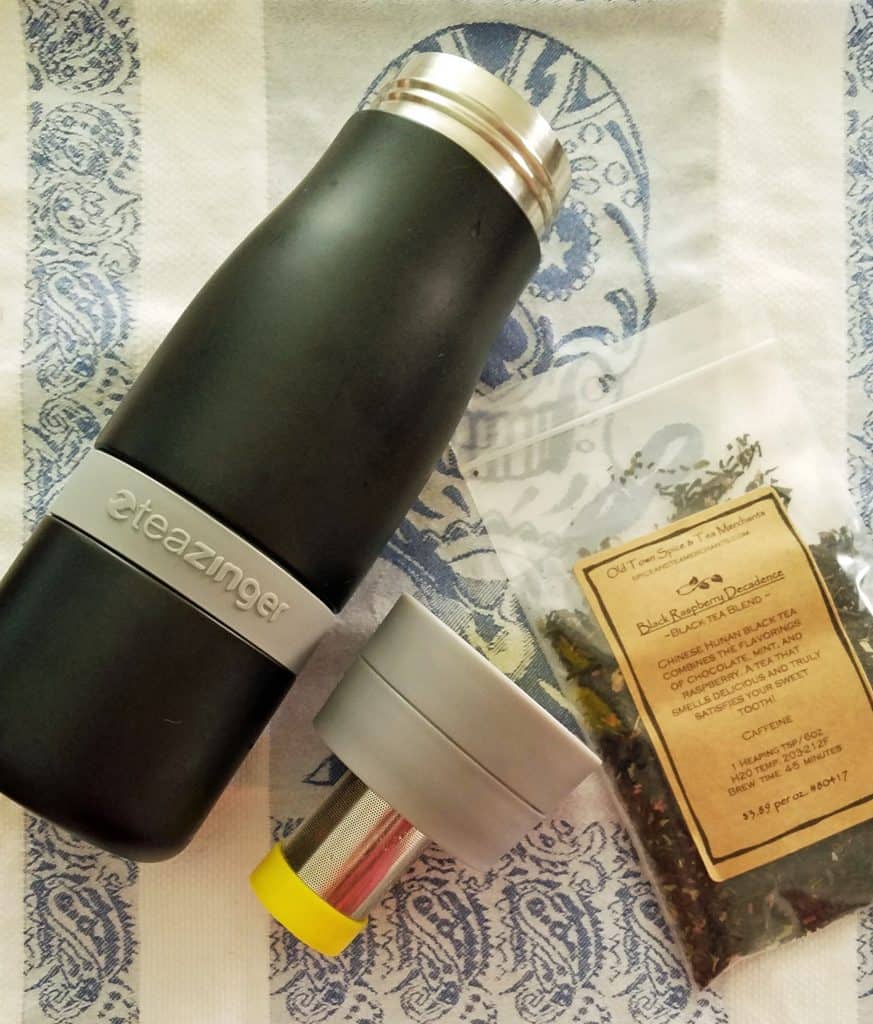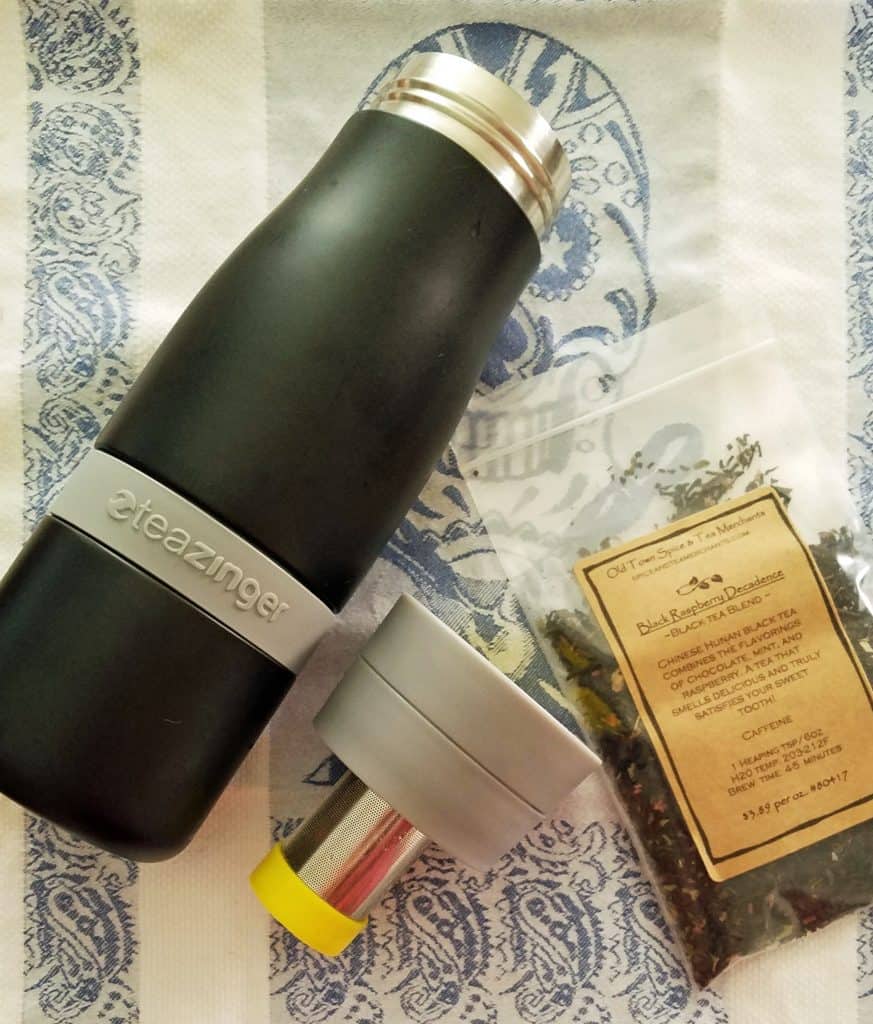 All the Zing Anything bottles are BPA-free and offer a one-year warranty on any mechanical defects. They're also dishwasher safe, so after a long day, I can drop the parts in the basket, put the bottle pieces on the top shelf and it'll be ready for me to use again the next morning. Each part also rinses clean easily so no residue is left in any of the attachments between uses.
Interested? Check out the Zing Anything website for suggestions on additional uses, recipes and other products they sell, like the Salad Zinger and the Zing 54, a pitcher with plenty of room to muddle fruit, squeeze some citrus and refill regular glasses as necessary. Make your own dressings without high-fructose corn syrup or other ingredients that you can't pronounce, fine-tuning the flavor to just what you want. They also have a wider citrus squeeze bottle that fits grapefuite halves (as grapefruit has been found to help speed up your metabolism) and kids' bottles. There is even a Vodka Zinger! Be sure to look at the videos that demonstrate the various ways you can use your Zingers.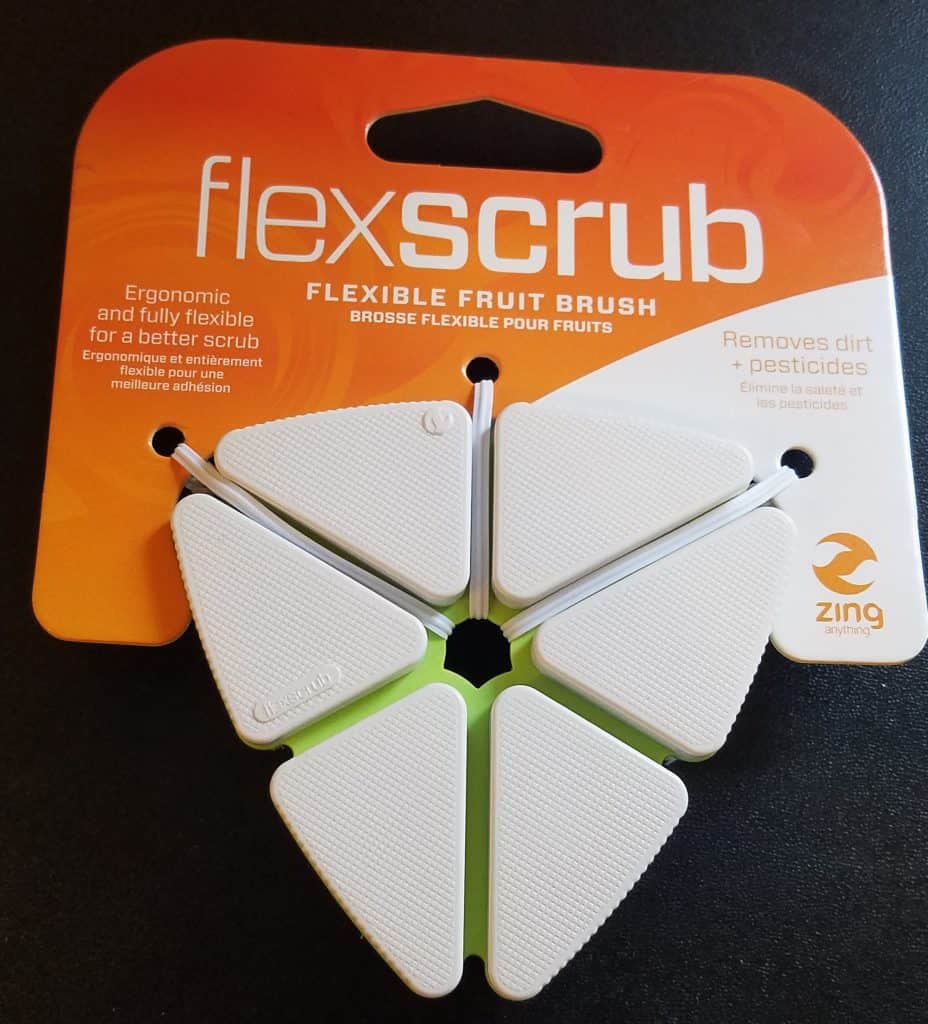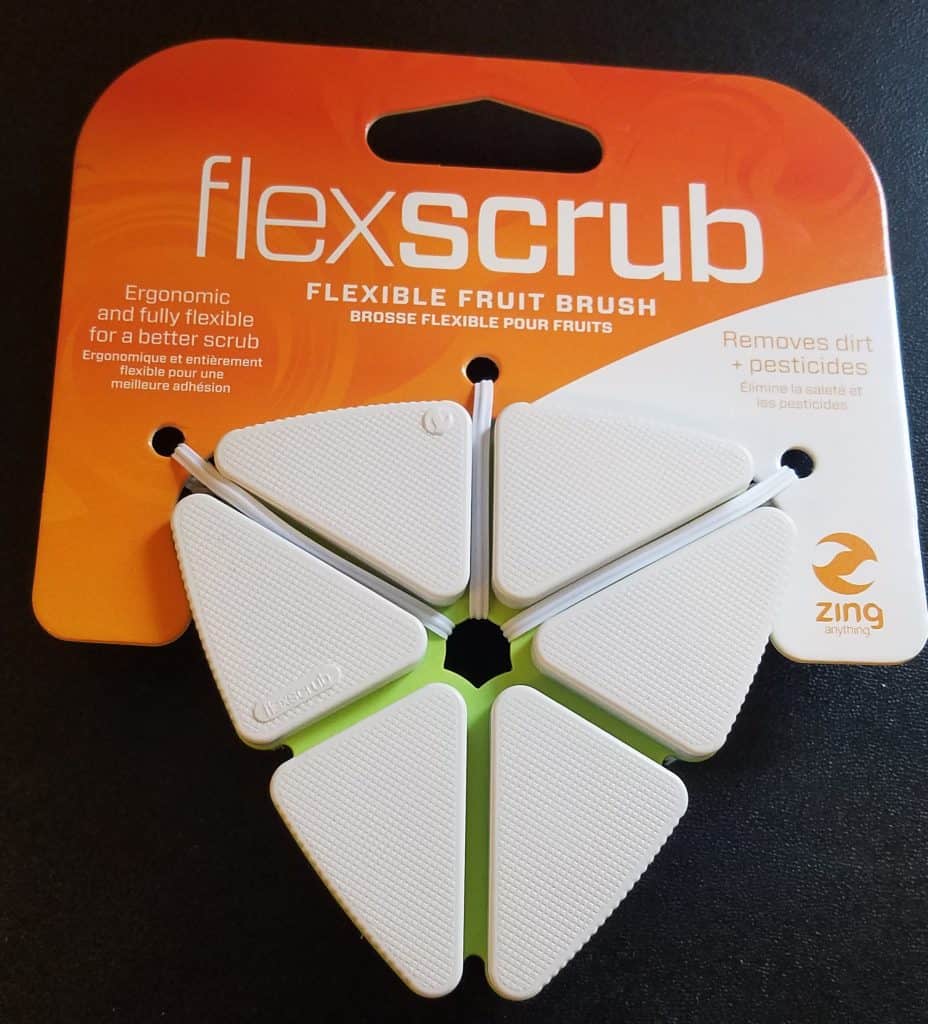 Zing Anything also sent me a Flex Scrub produce brush and a Trapper Wrap. The brush fits easily into the palm of your hand, and the separate sections of bristles wrap around the produce so you don't miss a spot when cleaning. I have a ton of cucumbers growing in my garden out back, and the brush quickly removes the garden dirt so I'm making infused water in no time. (I actually received the fruit brush but it worked great on zucchini!)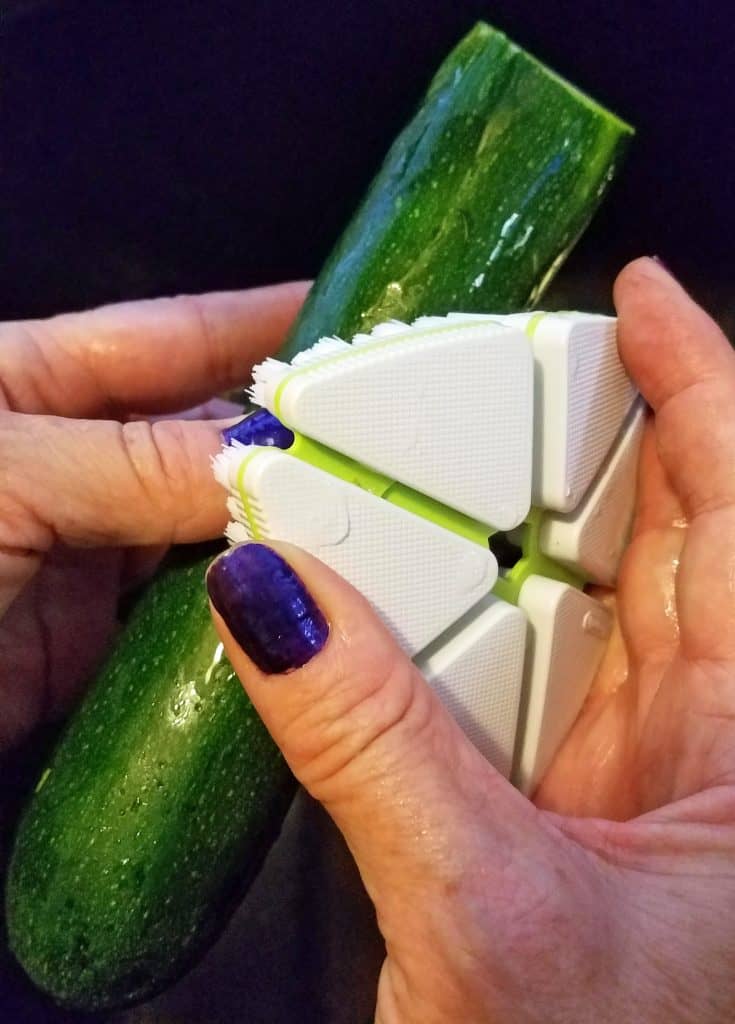 The Trapper Wrap is so unique, too, something I'd never seen before Zing Anything sent it to me. If you've ever cut into an avocado and only used half, you know how quickly the remaining half turns brown. The Trapper Wrap prevents that, by providing a thin cover that seals out the air and extends the life of the rest of the fruit. Here in California, avocados are pretty expensive so this is a big help because I love avocado toast but I won't use discolored fruit.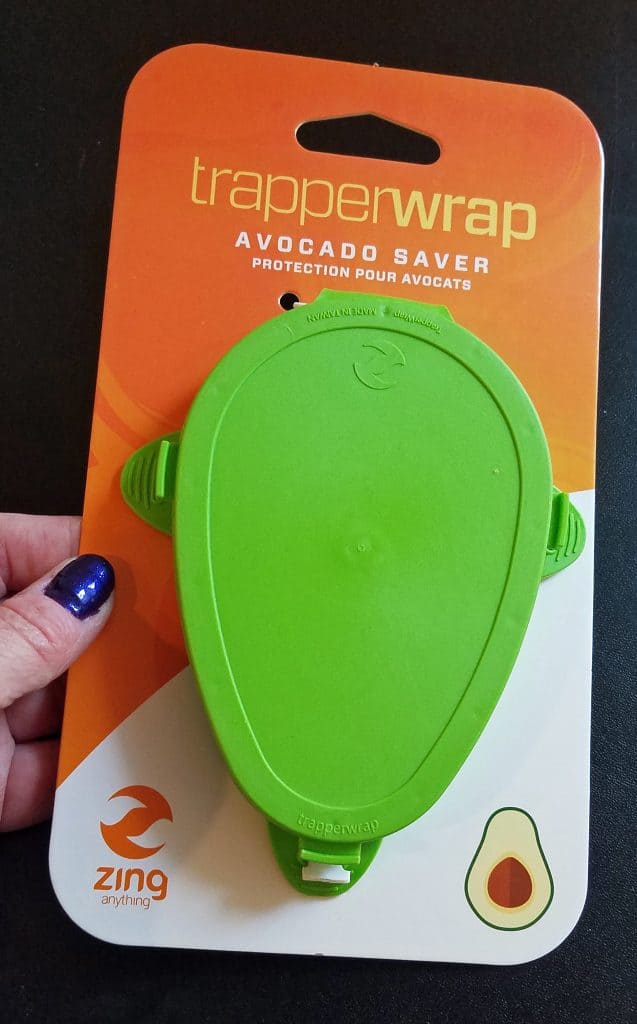 The Zing Anything product line is making me like drinking water again! With subtle enhanced flavors and plenty of room for ice to keep my water cold, I grab my Zinger and hit the road. It fits in my car's drink holder and the loop on the lid means I can carry it with just a finger when I've got an armload of stuff. Client meeting, gym or driving to a press conference, I'm good to go in just a few minutes. No artificial ingredients, colors or refined sugars so I'm not adding calories to my daily count. Trying to lose weight means every calorie counts. Gotta save those calories for my once-a-week cheat meal!
If you need inspiration on more flavors, this recipe list will surprise you — I never thought about things like tomatoes or horseradish, but why not?
I'm off to do yoga now, as a way to relax before bed. I'm taking my Citrus Zinger bottle with me!