Every Nintendo fan out there is anxiously looking forward to the opening of the new Super Nintendo World in 2023, at Universal Studios Hollywood, but I'm even more excited that a new Mario Kart ride opens featuring Bowser!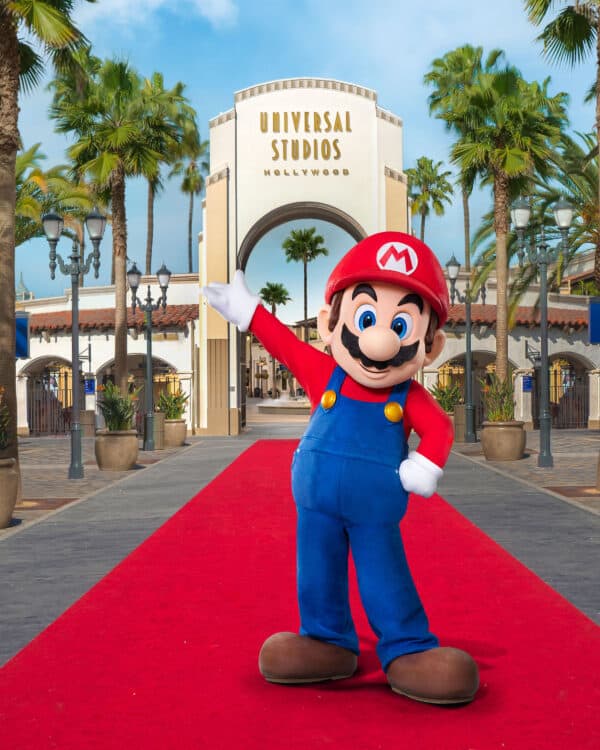 Did you know that Universal Studios Hollywood will have the first SUPER NINTENDO WORLD to debut in the United States? It is being designed to transport theme park guests and Nintendo® fans into the world of Mario, Luigi and Princess Peach to be part of the Mushroom Kingdom. "Mario Kart: Bowser's Challenge" will be located within Bowser's Castle, but first, they'll get into the land via the Warp Pipe. It's going to be all immersive and straight out of your favorite video game!
Straight from the Universal Studios Hollywood press release:
"The sophisticated ride is a multi-sensory cornucopia of color, sound and movement that invites guests to navigate familiar environs through the creative use and integration of head mounted augmented reality (AR) goggles—a key point of differentiation that distinguishes this ride from other theme park attractions.
From the depths of the dungeon within Bowser's Castle, guests will climb aboard stadium-style, four-seat Mario Kart vehicles inspired by the video game, put on their AR goggles …and then with a 3-2-1 GO! signal from Lakitu, they will be off to the races.
The premise is simple but equally inspiring and challenging and will appeal to guests of all ages regardless of gaming experience. As part of Team Mario, guests will steer through courses underwater and in the clouds to compete for the Golden Cup while collecting coins to defeat Team Bowser and win."
Want to get a sneak peek at what to expect the the Mario Kart ride opens?
Doesn't that look like a blast?
Also: "Universal Studios Hollywood and guests continue the countdown to the land's early 2023 opening with the Feature Presentation retail store, well stocked with SUPER NINTENDO WORLD merchandise such as Mario and Luigi themed apparel and iconic character hats and a selection of plush characters, including Mario, Luigi, Yoshi and Bowser."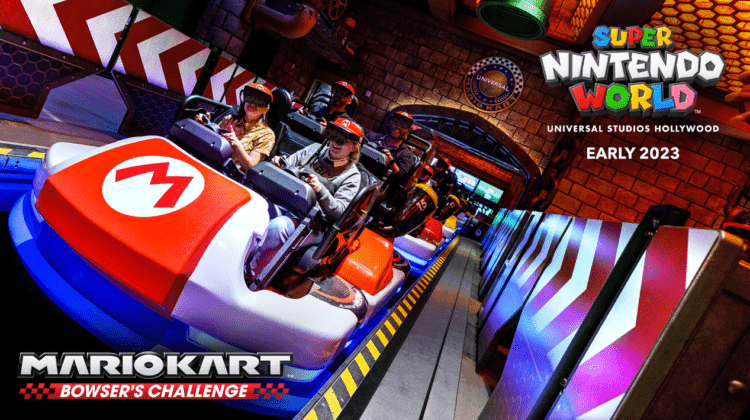 Until the new Mario Kart ride opens with Super Nintendo World in early 2023, you can still visit Universal Studios Hollywood now and try some of your old favorites, like the studio tour tram ride (say hello to Jaws and Norman), the new Jurassic World ride and visit Hogwarts. Buy your tickets ahead of time online at Universal Studios Hollywood and if you're a SoCal resident, there are special prices available for you to enjoy a Staycation day at the park!
You'll find me at the park with the family when the Mario Kart ride opens, riding multiple times.