I recently was the lucky recipient of a copy of Classic Snacks Made From Scratch, by Casey Barber, published by Ulysses Press. As a busy working and homeschooling mom of four kids, time in my kitchen is a premium, yet our family focuses on taking that time to be sure our family is eating as healthily as possible. And of course, kids want snacks — sweets, salty, combo, or basically anything they see in the snack aisle or on a commercial. Not only is that stuff expensive, but it's not always good for you. Being a natural-living family, we like to remove as many dyes and preservatives from our foods as we can. It's not always 100%, but we get pretty close, so when I heard about this book, I jumped at the chance to review it. It gives me the opportunity to make our kids the food they like, but we know what the ingredients are, we can pronounce them, and we can make them without a trip to the store, saving money and time. (Making ahead and freezing is also encouraged!)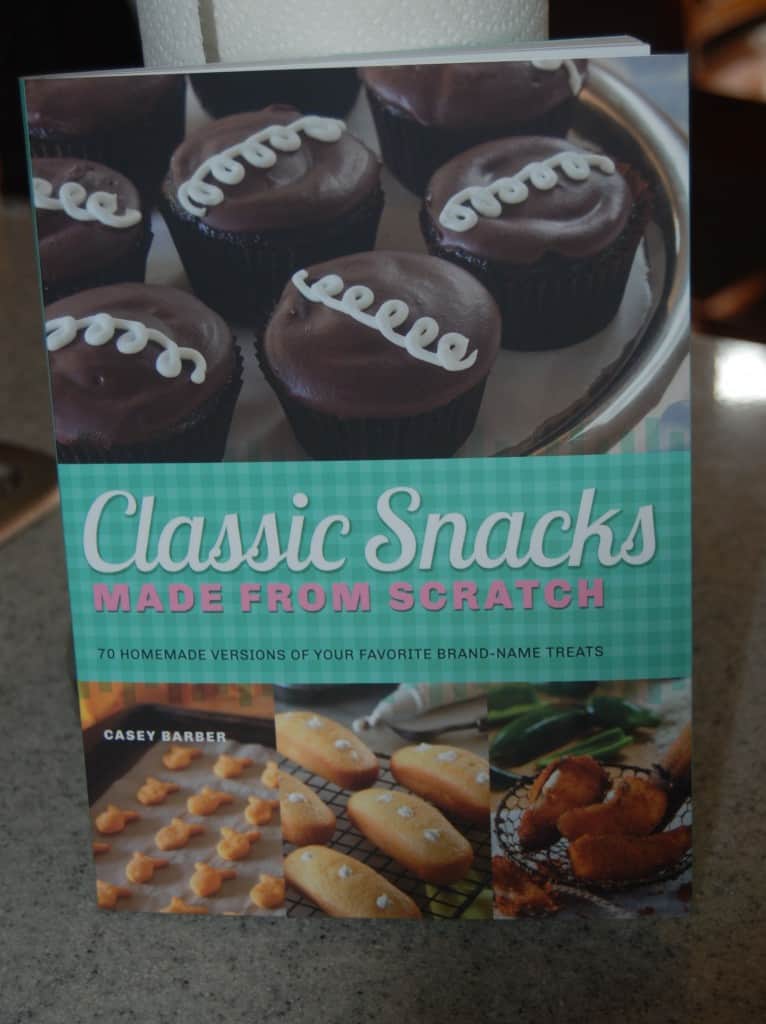 Cookbooks are just as much fun for me as a regular book usually, and this one was no different. I typically sit down with a cookbook when I receive it and go through it end to end; if it's a really big book, I may skip some pages but I always go through to see what I think of the pictures, the explanations, the stories, and in short, what areas of food does it cover. It gives me a feel for the type of book it is, and how I'll use it: reference? Inspiration? Best buddy on my cookbook shelf?
This book made the cut to be one of the best buddies on my cookbook shelf, for many reasons. One of the first? When I opened it up to use when I made Twinkies, it laid flat! Yes, the little things impress me.
Paging through the recipes, I found myself looking for the green boxes that contain extra tips and options about equipment and ways to change it up. My favorite? Learning that Twinkies were initially made with banana flavoring! (But you'll need to buy the book to find out when and why that changed.) I was also immediately enamored with Casey when she shared she has an aversion to food dyes so she made albino Peeps — how cool is that! (Food dyes are related to health issues so its wonderful to see less use of them in recipes.)
This book isn't all just sweets though; it's very much about the savory, with a big variety of everything included. Tater tots! Fritos! Pretzel rods, poppers, and o m g, pimento cheese, such a guilty pleasure.
I handed the book to my 12-year-old son, as I often do when I'm completing reviews. I like to bake with my kids, and cookbooks full of recipes for family fun time are popular in my house. "Here, choose our first recipe to make!" I'm thinking he was going to go for goldfish crackers or please oh please, the Fritos. No, he went straight for the infamous Twinkie. After a quick mental switch from salty to sweet, we were in business!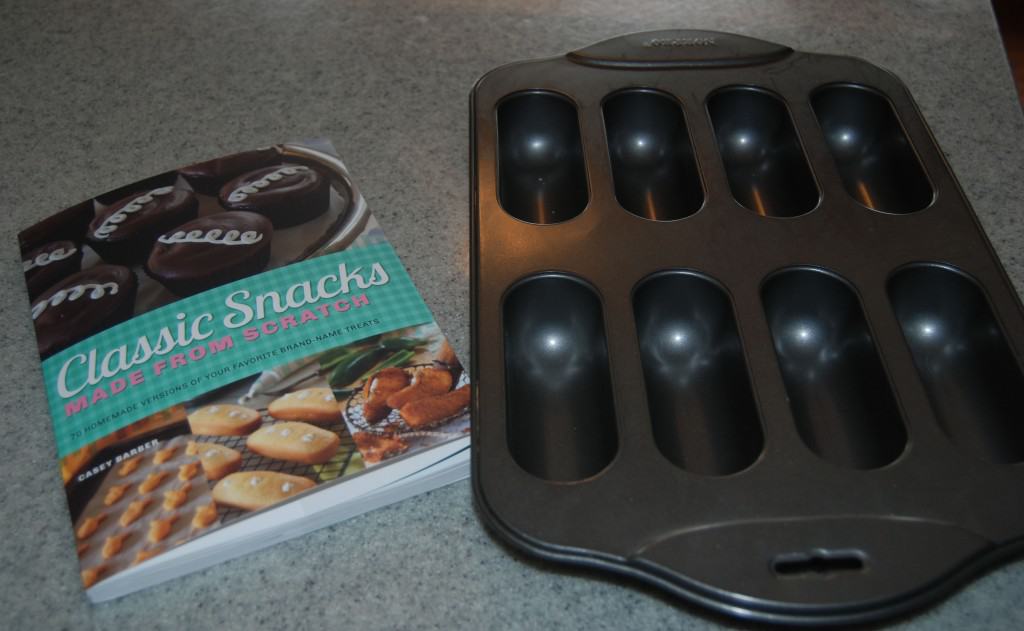 I scored on the canoe pan right before Hostess's big announcement came out. I should have ordered two, but by the time I thought of it that day, the price was almost double. No, thanks, I'll wait! The recipe says it makes 12, so I planned on just making a second pass after the first ones cooled enough to remove.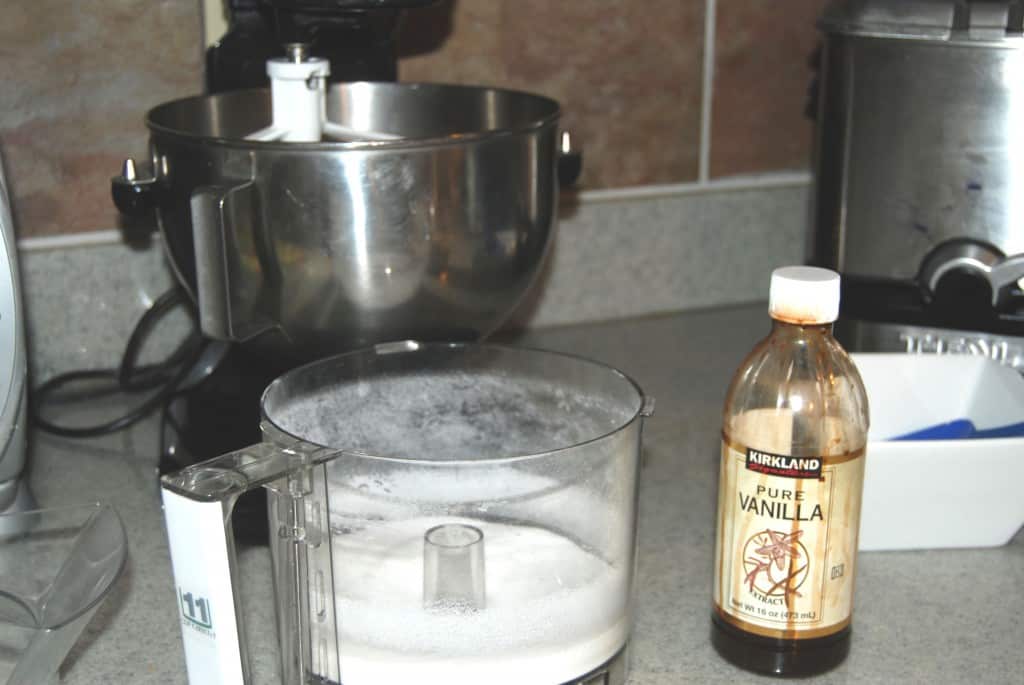 It's a two-machine recipe, but I'd bet you can do without the food processor to mix and grind the sugar mixture. (Does it look like my vanilla gets a lot of use?)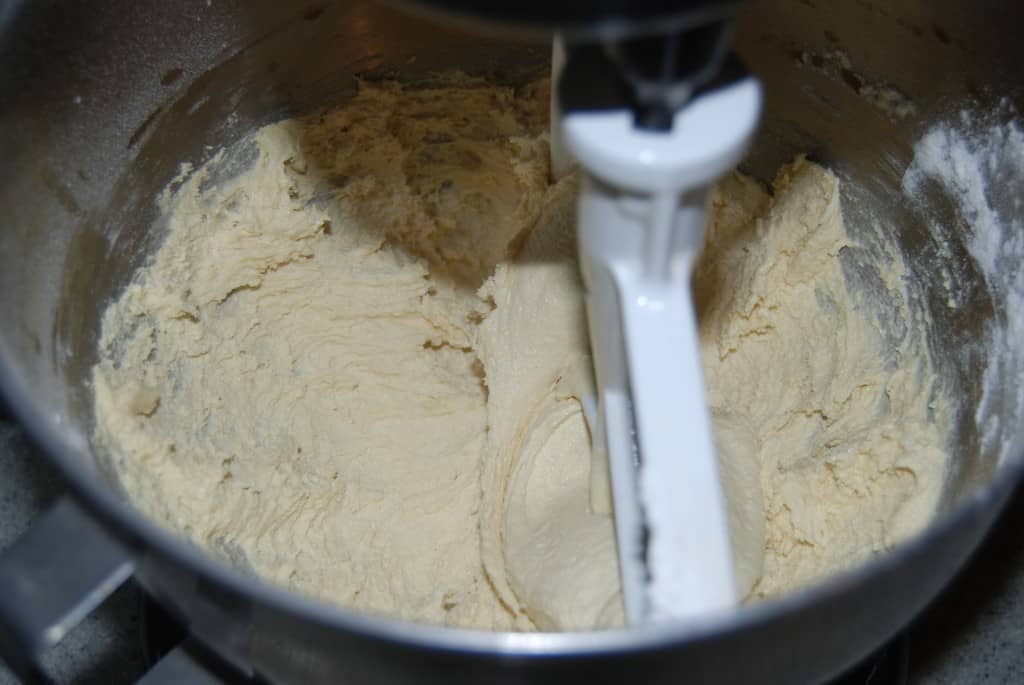 The batter was a beautiful color, but don't let it scare if you if it's very thick. You still have to add the whipped egg whites.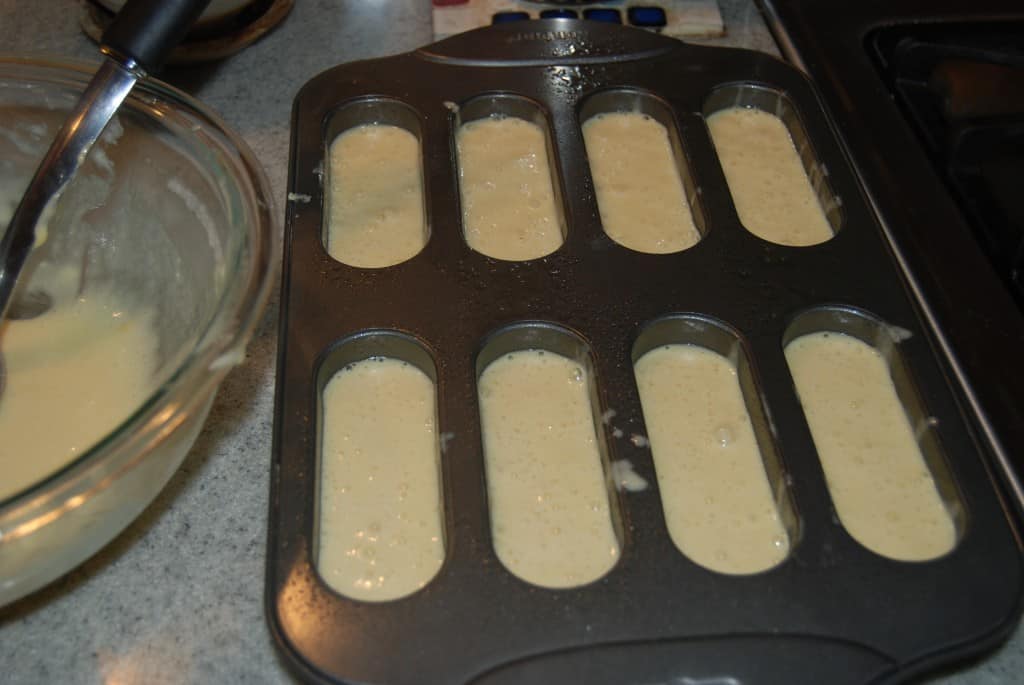 That's what you get after you mix the egg whites with the rest of the batter. I filled them about 2/3 full, allowing for growth.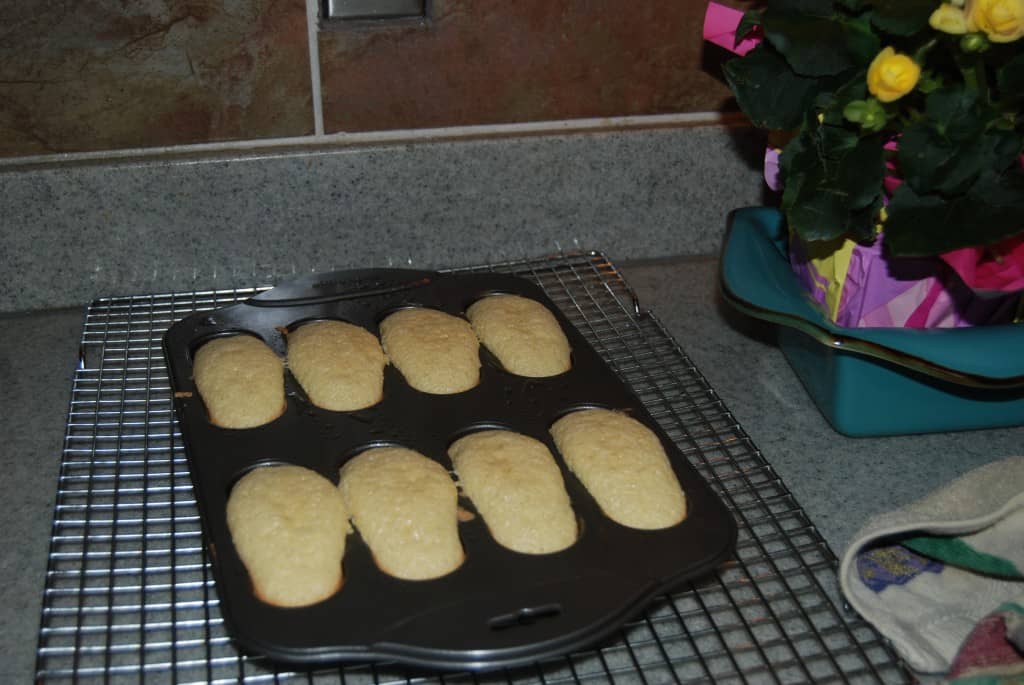 I should have filled them a little less. I only got 9 when I filled them this much but despite sticking to the top of the pan a little, they came out fine.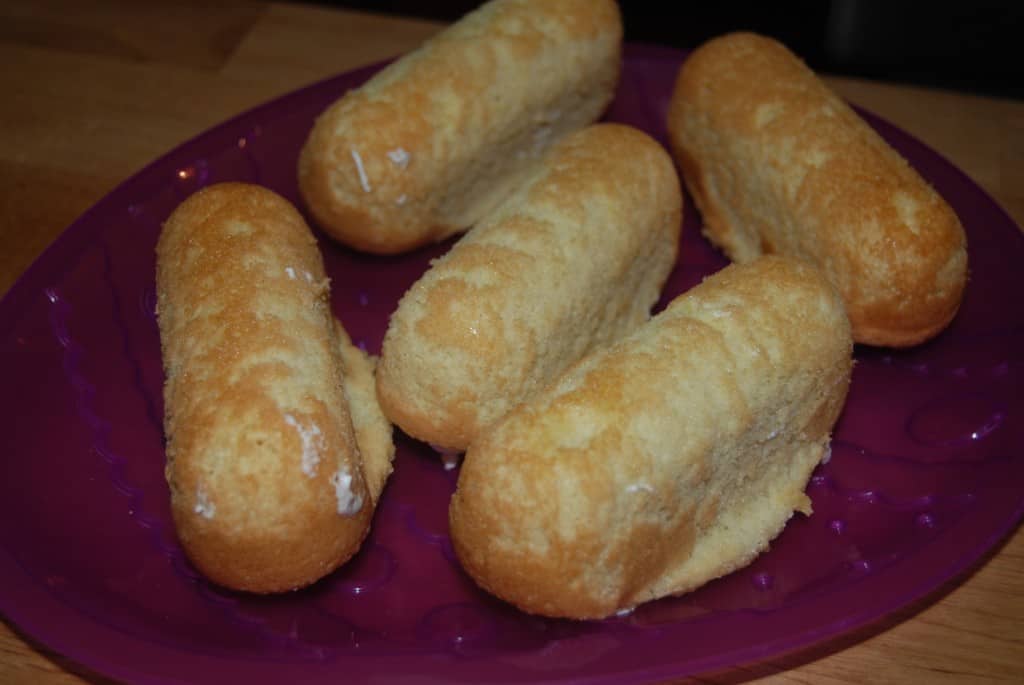 And there they are, all filled and pretty on my Easter plate. (Don't hate, I'm two weeks away from the cross-country move and all I have left are my plain white Food Network plates and bowls, a St. Patrick's Day pan and Easter-ware. At least this one's my favorite color!)
The verdict? The sponge-cake was amazing. It bounced back, was very light and fluffy, and not overly sweet. My youngest said the filling wasn't "exactly the same" as "the real stuff," but that sure didn't stop him from eating several. (They are gone, if that's any indication!) I personally was glad for the filling as it turned out. I didn't feel as though I'd gained a pound every bite and it was a perfect level of sweetness. One more sweet treat I can make on my own!
If you like classic snacks, take a closer look at this book! "Classic Snacks Made from Scratch" by Casey Barber, published by Ulysses Press, ASIN: B00ATLAV7W.
Disclaimer: I was provided this book free-of-charge by Ulysses Press, but all opinions and photos are my own!
Enjoy! Come back and let me know what you make! I love to see pictures of others' creations!