This is a Sponsored post written by me on behalf of Netflix for SocialSpark. All opinions are 100% mine.
If you're like me, you've already snuck in at least one holiday movie when no one was watching. Or, maybe it's a cause for celebration in your house and you camped out on the couch with hot cocoa, popcorn and movie candy to watch as a family? Whichever approach you take, the holiday season is always fun when you can enjoy inspirational or funny movies and shows together. Finding the time though to set it up can be just one more thing on your list though, so this is where Netflix comes in!
Netflix provides you instant access to tons of movies and tv shows – with streaming coverage, you don't need to plan ahead, saving a lot of time and giving you the opportunity to be spontaneous! (For me, that's a biggie! I love to plan a movie night but when something comes up and I can't follow-through, there's disappointment. Now, with Netflix holiday movies, if time presents itself, there we go!  Grab the blankets, kids, we're settling in for a movie!)
Another cool thing with Netflix that I didn't know about until recently is that you can watch your movies or shows on your iPad, your tablet, even your phone while you're waiting for a doctor's appointment or while you're waiting in that forever long pickup line at your child's school! Talk about convenient!
For one low monthly cost, you have the opportunity to bring everyone together, and with Thanksgiving quickly approaching, that time you're in the kitchen or waiting for desserts, or even the turkey to cook, you can be having quality family time with a movie to get everyone laughing and enjoying their time together.
Every year, our family plans to watch Chevy Chase's Christmas Vacation. My husband goes so wild with the Christmas lights each year, we call him Clark Griswold; I really do think you can see our house from space, minus the flying Santa Claus. Watching the movie together – complete with extended family and friends – is an event where we plan it down to even what movie-inspired clothing we can wear and eating foods that fit with the movie. (Last year, we drank egg nog out of moose mugs!)
This year is no different. We're going to make an evening of it, and Netflix is going to make it easy, just like it's going to make a lot of my cooking marathons easy. I bake a lot of cookies and bread in advance for the holiday, and when we bought our house, we kept this in mind before choosing a home that had a very open floor plan with easy mingling abilities. From my kitchen, I can see the big screen in the living room and the flat panel on the wall in the family/dining room, so I don't miss out. I also can be watching my personal favorite movies to inspire and get me in the mood. Some movies I watch every year, with or without company? White Christmas is first on my list, followed by Holiday Inn.
And, I'll share my guilty-pleasure secret with you: I want to watch Orange is the New Black, and that is on Netflix too! I can't wait to pile my baking ingredients on the counter, get the fire going, and put the laptop within safe viewing distance. Perfect way to spend a Saturday afternoon and get relaxed while being productive!
Do you like to cook or bake while watching TV? I've got a recipe for you to try! It's Chef Curtis Stone's Red's Orange White Russian, in honor of the aforementioned TV show! I made this in honor of it being Friday night and it was delicious! We're going to call it pre-holiday planning, as I needed to make sure it was perfected before I served it to guests on Thanksgiving! 😉
Here's the recipe:
Red's Orange White Russian
From Chef Curtis Stone: I couldn't resist creating a recipe inspired by the character Red on the Netflix hit show "Orange is the New Black"…she is a chef, after all. This version of the classic White Russian cocktail includes orange liqueur and orange zest. Orange truly is the new black!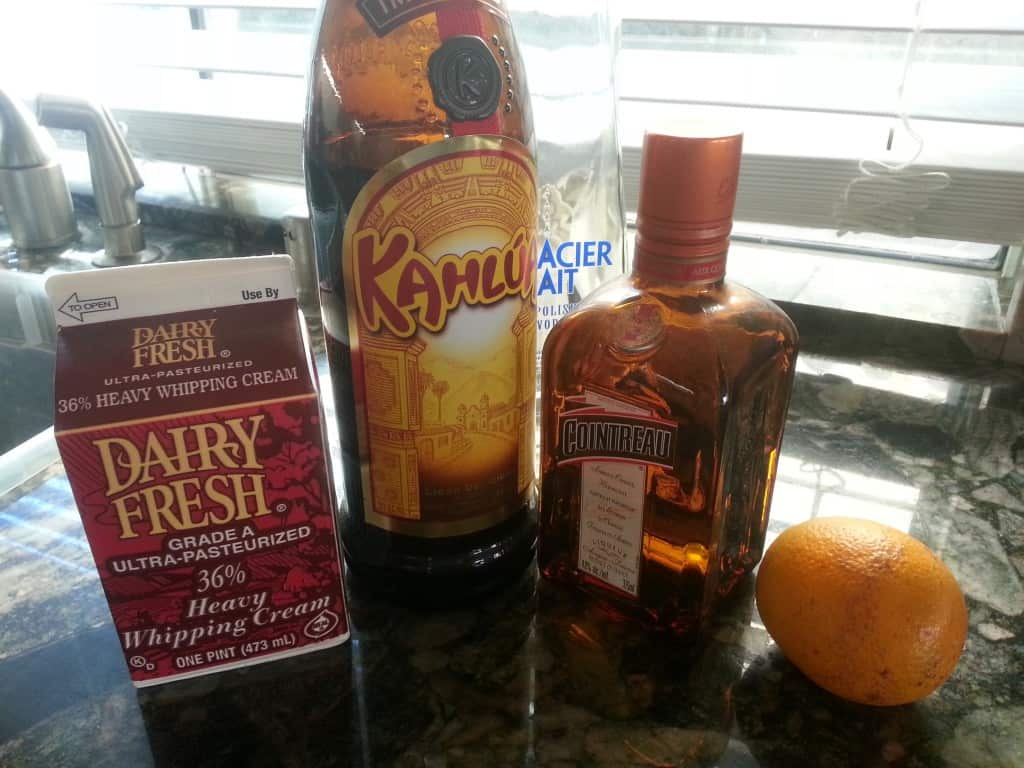 Serves: 1
Prep Time: 5 minutes
Cook Time: 0 minutes
Make-Ahead: This cocktail is best served as soon as it is made.
Ingredients
Ice cubes
1/4 cup Kahlúa
2 tablespoons vodka
1 tablespoon Cointreau
2 tablespoons heavy whipping cream
1 navel orange
Method
Fill a rocks glass halfway with ice cubes. Add the Kahlúa, vodka, and Cointreau and gently stir to blend.
Pour the cream over so that it floats on top of the Kahlúa mixture. Using a fine grater, grate some orange zest on top. Serve immediately.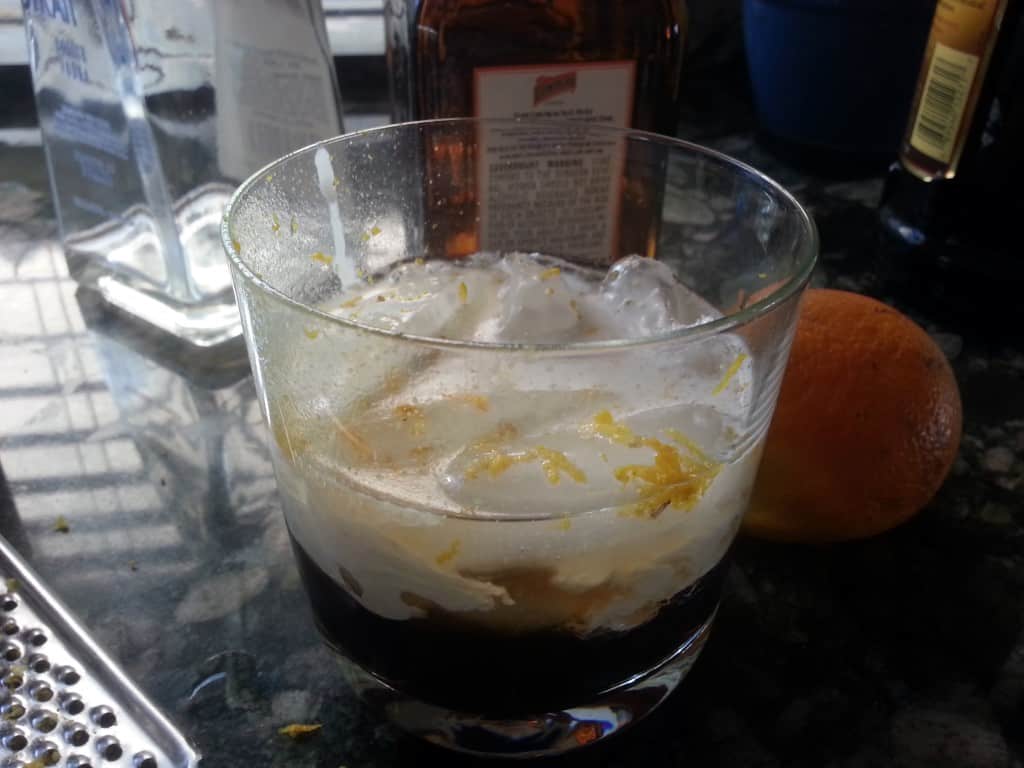 Yum. (Please drink responsibly and ONLY if you're at least 21!)
What Netflix holiday movies or series will YOU be watching this holiday season? Share your favorites here!