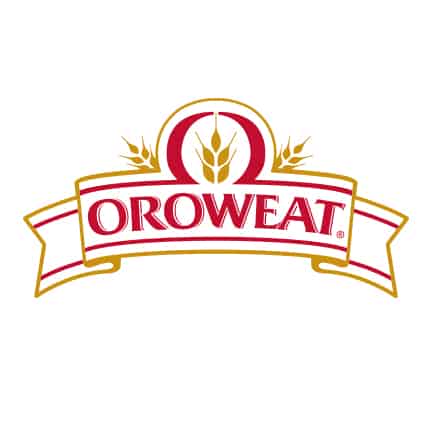 With the holidays in full swing, people rushing in and out the door for errands, shopping marathons, parties, coffee dates and of course, work and school obligations, it gets hard for me to get everyone together for a big dinner – and that's if I have time myself to make one. Trying to squeeze something in every minute of the day means I need to cut back somewhere, and unfortunately, that somewhere is frequently dinner. Enter the sandwich: easy to make, fast and totally unique to the occasion. If done right, it's even healthy. With all the holiday sweets and indulgences, packing in the nutrition wherever we can is important, and we need to eliminate the high-fructose corn syrup, artificial colors and flavors, unnecessary calories and trans fat where we're able. We also like to eat organic whenever we can, and this means reading a lot of labels, because you want to make sure you see the USDA Organic seal and you want to not see a long list of words you can't pronounce.
Then I heard of Oroweat bread, which makes that all easy. I was provided complimentary coupons/vouchers for Oroweat product and compensation in exchange for writing this post, but the opinions, stories and experiences are all my own. I honestly probably wouldn't have tried the bread otherwise, as we'd found a non-HFCS white wheat bread a while back that we liked and as often happens, you find something you're happy with and you stop looking. Grab and go. I don't like grocery shopping so I'm in and out of the store as fast as possible, with the downside being that I miss many cool things, so I'm very glad I got the chance to try the Oroweat. We're already hooked!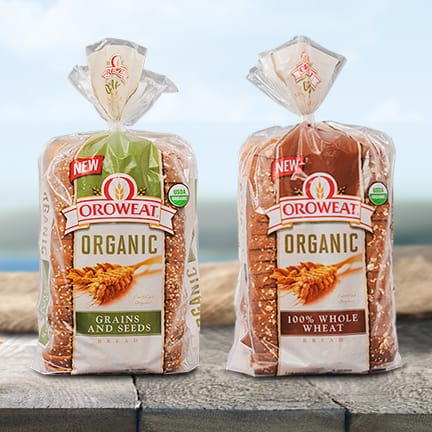 Thanksgiving was only two days ago and I have a refrigerator…wait, actually two…filled with food. Leftovers of so many colors and flavors, I don't know where to start. We hosted again this year, so we luckily have turkey and all the sides that we made, along with delicious food others made and left. We hate to waste any of it, but you can only eat so many plates of the same Thanksgiving food without getting bored. This is where the sandwich comes in. I knew we wanted a tasty lunch but with the husband putting together the gas fire pit in our newly renovated and landscaped backyard, and me taking down Thanksgiving décor and clearing things for the Christmas tree, I had no interest in anything that would take a lot of time. Sandwiches for the win!
With a huge bag of turkey front and center in the refrigerator, you can't ignore the obvious. Turkey was going in the sandwich, but what else? I didn't want to do the typical thing I hear about so often. While it's really good, the standard turkey, gravy, mashed taters and cranberry sauce just didn't sound appealing. I instead decided on mixing leftovers with some non-Thanksgiving items and I think we have a new favorite sandwich!
I started with Roasted Garlic Mayonnaise, by Victoria Armory, on one piece of bread, and spread Hot and Spicy Red Pepper Mustard on the other. Mildly-warmed turkey on one piece of bread, warm stuffing (or dressing) on the other, with a piece of Muenster in between. Then I pan-fried it in butter, grilling it basically until it was dark golden brown and crispy on both sides. (I don't do non-stick coating, as it can scrape off into your food, so I used my green pan, which is non-stick without the unhealthy possible side-effects of traditional non-stick.) Check out the pictures below to see how I turned the basic holiday leftovers and a few regular refrigerator and pantry items into a new, healthy sandwich, with the help of Oroweat Organic Bread!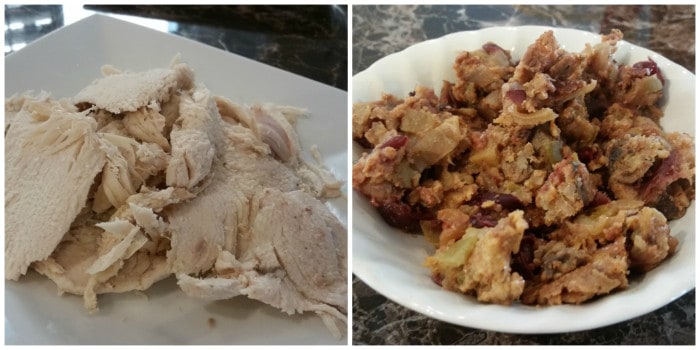 This is my brined and roasted turkey and my homemade chorizo, cranberry and green apple stuffing. The stuffing has so many flavors and textures, it really eliminates the need for a lot of other additions to the sandwich. It is completely homemade, so it's a healthier version of a holiday staple.The turkey is also an organic turkey, brined and delicious and as moist as a turkey could ever be.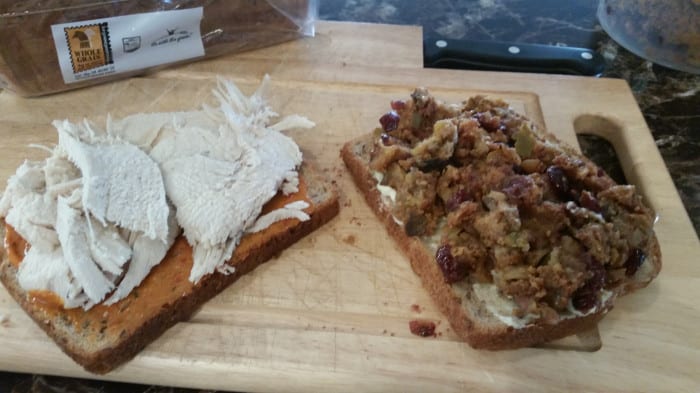 So far, so good and easy!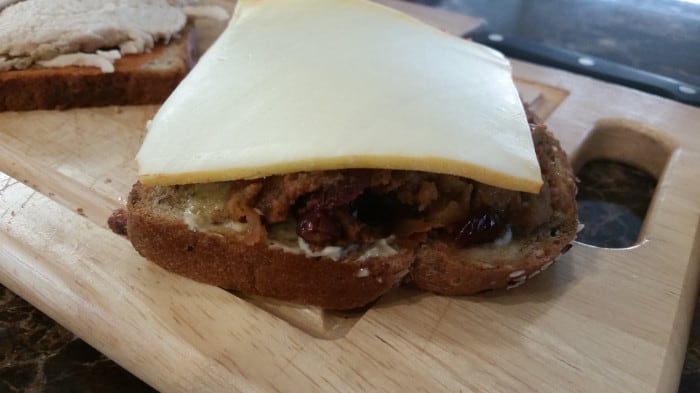 There's that Muenster, ready to melt!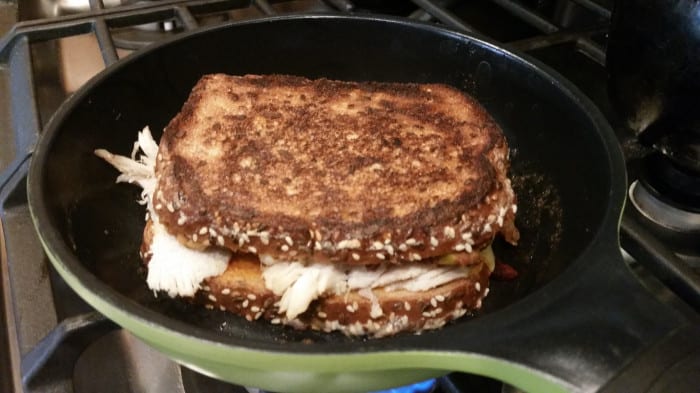 Pan-frying this sandwich in butter in my green pan smelled so good! Choose your own frying method, but we liked how the butter flavor infused the bread. With Oroweat's Organic bread, we could really taste the butter and grains and nuts.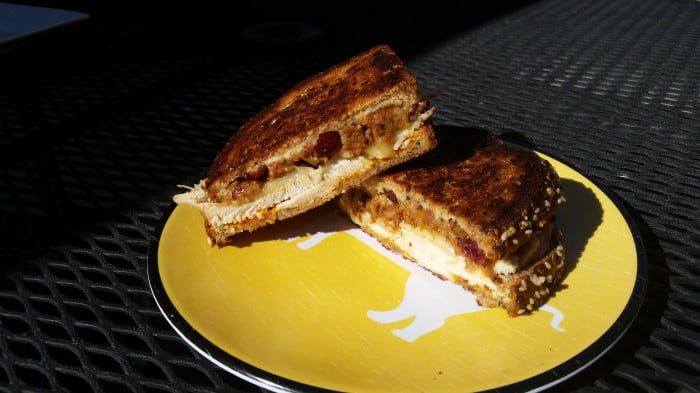 There she is! It smelled so good, was crispy on the outside and nice and oozy and textured on the inside as a good sandwich should be. I ate the whole thing!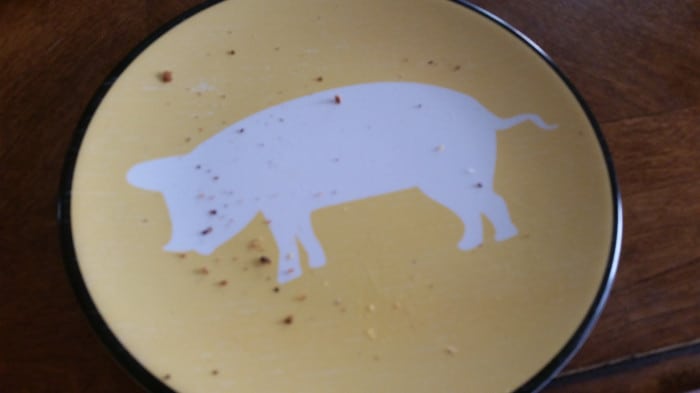 If you're health-conscious and trying to eliminate the unnecessary additives in your food, you'll want to look at Oroweat's new Organic line of breads. I chose the Organic Grains and Seeds option, but they also offer a 100% whole wheat style. The Grains and Seeds type offers additional flavors and textures, so you can use it from anything as basic as a peanut butter and jelly to a fancy sandwich like the one I created, with the nutty taste and crunchy bits to change it up. Made with organic ingredients and whole grains, Oroweat Organic breads allow you to eat deliciously while feeling better about eating better. At only 100 calories per slice, you can really customize your sandwich to meet all your needs and wants!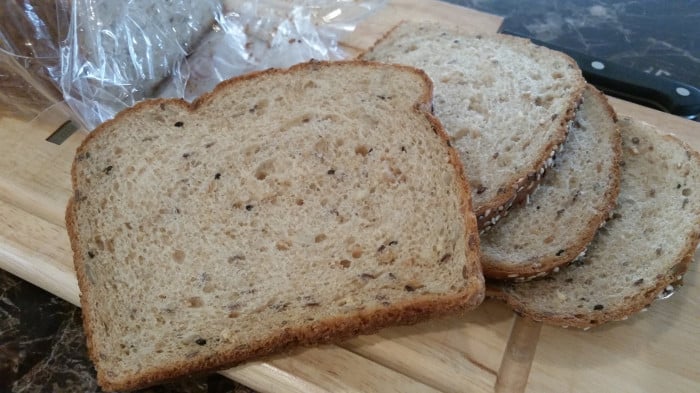 Oroweat offers a store locator so you can see where to purchase the products in your locale; I was lucky in that here in Southern California, I had a long list of stores to choose from. You can also follow their Facebook page.
Want to try the product for yourself? Enter my giveaway below for a chance to win three (3) additional coupons, each valid for a free loaf of Oroweat® Organic bread and a $25 Visa gift card, provided directly from the public relations company working with Oroweat on this campaign.
Enter the giveaway above and respond below to let me know what type of sandwich you would make with Oroweat Organic Bread! I love getting new ideas now that I have a new favorite, healthy bread! Christmas dinner is coming, I'll have ham leftovers then!