On July 4th, we had our traditional cul-de-sac block party. Everyone contributes food and an awning and music.  I usually bring the '80s music, from Duran Duran to Depeche Mode to Prince. Alternative for the win. This year, my Outdoor Tech waterproof speaker helped me fulfill my obligations by making my party music playlist tasks even easier!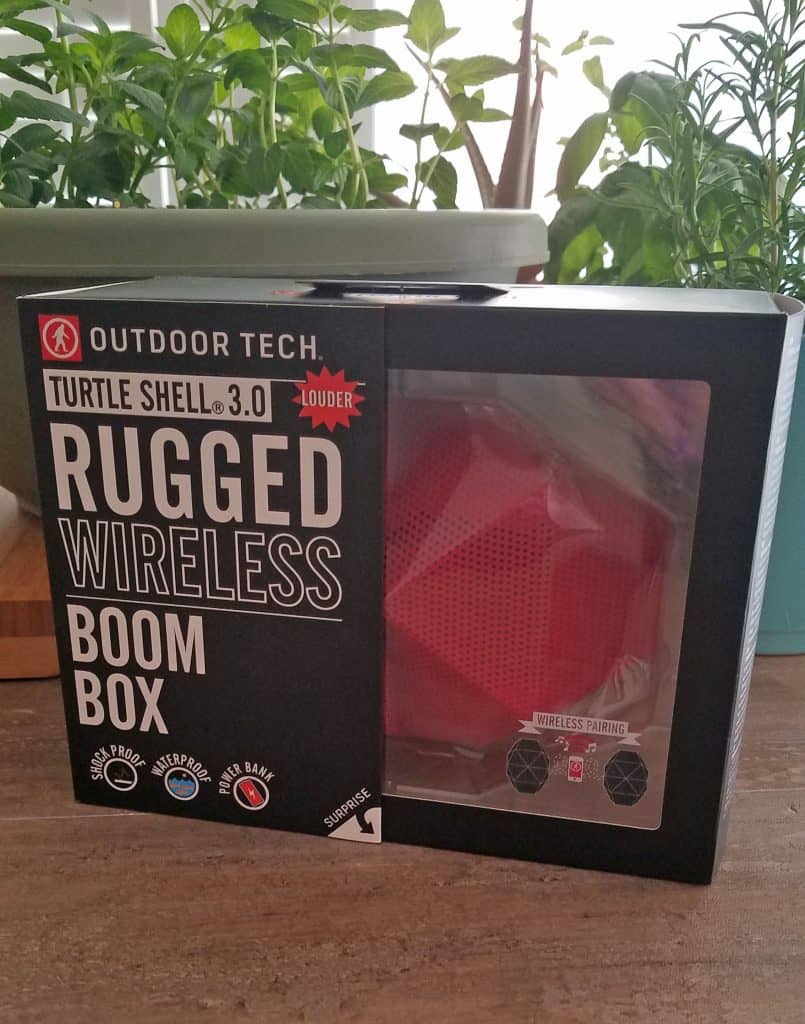 A week or so before July 4th, Outdoor Tech sent me the above speaker in exchange for sharing my experiences with it with you, my readers. It's an easy thing to do. I love sharing good products or services I find with you, and Outdoor Tech's Wireless Boom Box is something that's really easy to recommend. It rocked the music loud enough to be heard over a slew of very noisy people and survived a fall off of a table when a party goer bumped it while jumping away from an errant (legal) ground firework. Those are the two biggest recommendations I can make: loud and durable.
We started our July 4th party off in the backyard. It was a hot day but some guests arrived early, so we were still doing food prep in the kitchen slowly throughout the day. Not wanting to be stuck in the kitchen all day, we set up the speaker out back under our awning, cranked up the '80s hits and headed out back with some of my infamous sangria. The speaker's size is deceiving. It's small enough to be a table centerpiece, not taking up too much space, but puts out the sound of something much bigger.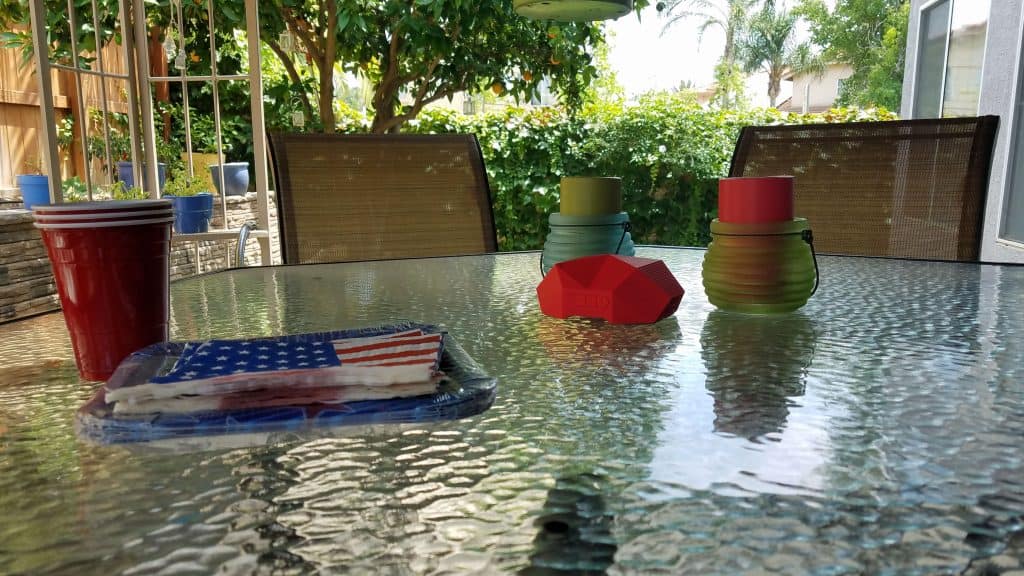 That small red geometric-shaped object is the speaker! It really is rugged, and can be paired with another speaker for a surround sound type of experience while being connected via Bluetooth to whatever device you use to cast your music. (I was using my Galaxy S7 phone and my iPad.) Dust-proof and water-proof, it's perfect party gear. It also has the benefit of allowing you to answer your phone, which is always a problem with Bluetooth speakers overall. It never fails that your phone rings just when your favorite song comes on and you have to switch back to your cell. Not so with the Turtle Shell 3.0! You can even talk to Siri or Galaxy to ask questions, and while I didn't test it out, it reportedly floats, so with its small footprint, this makes it ideal to go into a backpack when you're hiking. My son was thrilled to find out you can charge your devices from it, because he always forgets to charge his cell phone before we leave the house. Teenagers.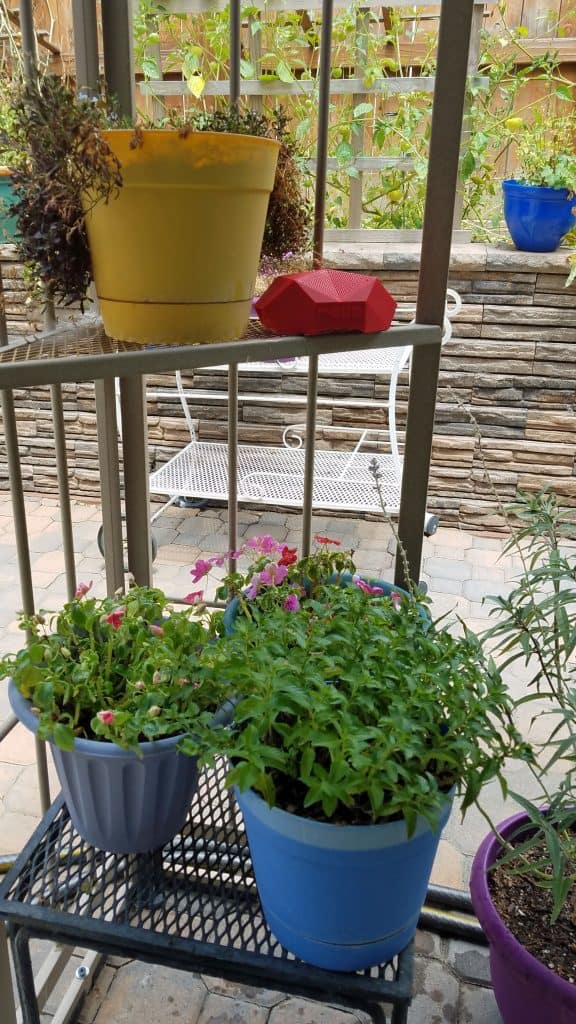 When the table started to get full of plates and used cups, we moved the Boom Box to a side shelf on our awning. Look how easily it fits in a tiny space! With a battery life of approximately 20 hours, I knew I had no worries about charging it before our last guest left so I took it out front as the party segued into the street. It eventually got too loud to even need music, but the Boom Box had no dissipation in performance throughout the day and we faced no reception issues even when we pushed the limits of its 32′ wireless range. Win-win!
Available online at their website for $99, the Turtle Shell 3.0 wireless speaker seems well-worth the cost. If you're looking for a wireless speaker to throw into your backpack, take to the beach, to the lake or just to the office, you can't go wrong with Outdoor Tech! Don't miss on out having an awesome party music playlist!