Ever wonder what the home offices of the writers of the blogs you read look like? Or is that just me?
I love seeing others' offices. I like to see how they organize, what surrounds them, what inspires, motivates or energizes them. I think a working space often speaks a lot about the person and gives you a quick glimpse into their life and personality.
Here's what mine looks like, with a few notes…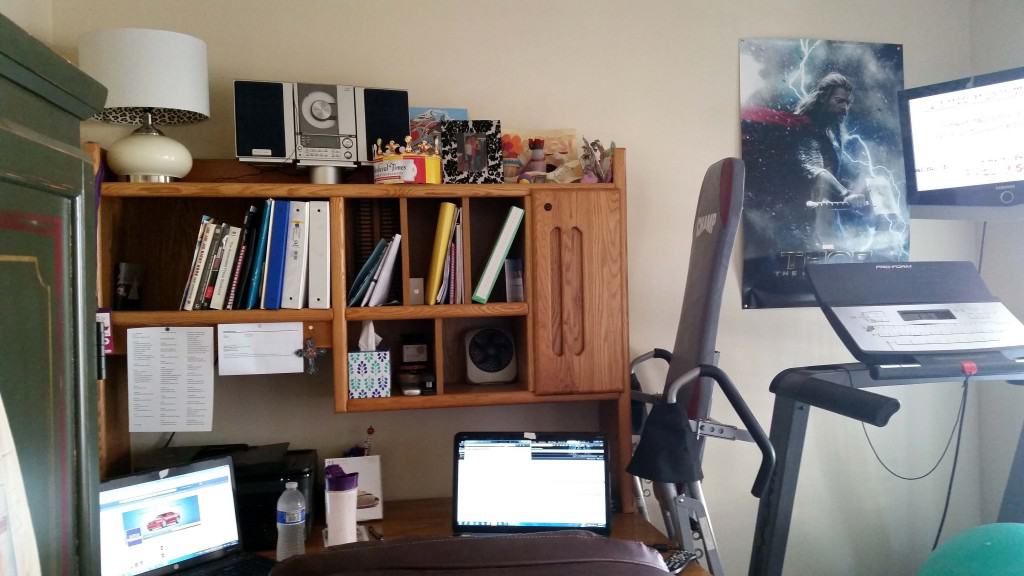 The heart and soul of my office, my desk…a behemoth the husband put together for me years back and I love it. Space for everything and a lot of room to spread out. My morning smoothie there next to water to stay hydrated and of course, Thor to look at while I'm running on the treadmill along with a TV that's usually sporting Food Network. See the top right of my desk? Treasures from the kids, things I will forever display. It may be cluttered for some, but considering that's about the only shelf you'll find in my house with stuff on it like that, it tells you how important that all is to me. Organized with each cubby having a purpose.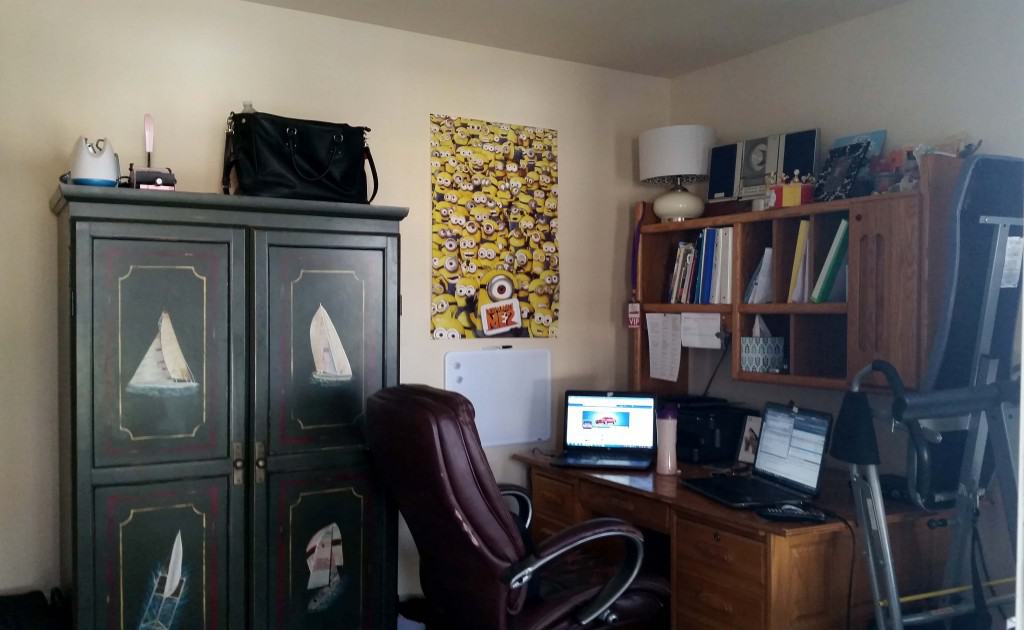 Another view, so you can see my Minions poster. They make me laugh. The white board helps me jot down notes and that green cabinet next to my worn but comfy leather desk chair is full of supplies. We got that armoire in South Carolina and I love the custom painting on it.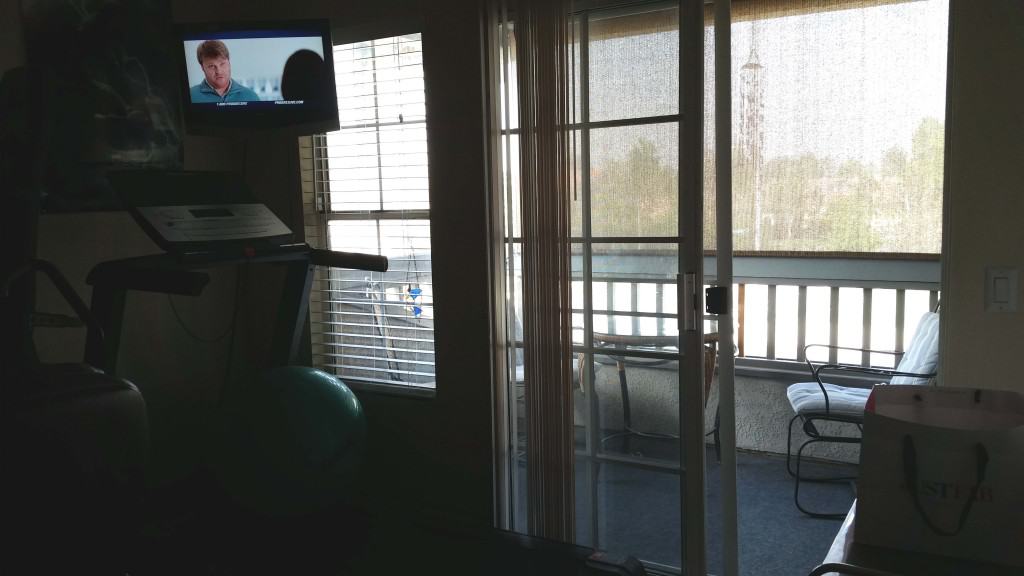 The view from inside my office door. That balcony is where I sit while I'm on the phone, where I enjoy a glass of wine at night or my salad at lunch. We watch traffic go by on the weekends while putting our feet up and enjoying the view of the palm trees and mountains and gorgeous California sky. That new solar shade keeps the temperatures lower as the sun hits in the mid-afternoon and gives me added privacy. It's like an extension to my office and was a big selling point when we bought this home.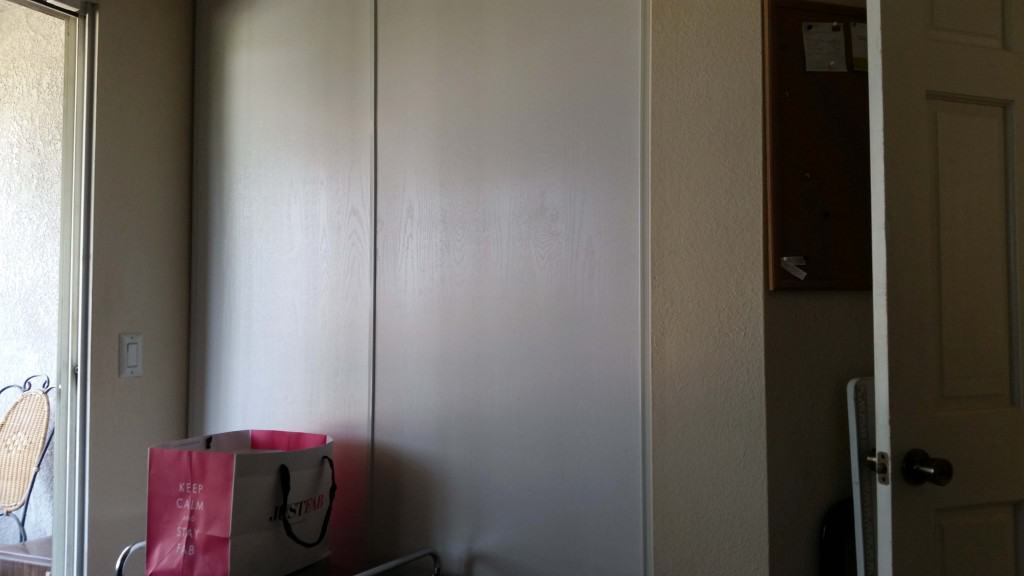 This is the view when I spin around my desk chair. That closet's full of scrapbook and craft supplies and you would be thoroughly impressed with the customized shelving the husband installed so I could make it all fit AND still get to it easily. Behind the door is my pop-up table (for my sewing machine or when I want to spread out scrapbook gear) and a corkboard to pin up important things. Right now, I think it's just full of cool things from my family and the numbers for our medical providers. Priorities.
What's the favorite thing about your office? Mine is being surrounded by the things that I use and need and love. It's not the biggest room but it's private, I can shut the door and it's MY space. I've worked from home for almost 20 years now and I've  not always had an office with a door. Such a big deal and I think I have the best room in the house! Tell me about your space!