Looking to get your photos professionally edited fast? Keep reading for info on a new app you'll want to download today!
Part of my job as a blogger is taking photos. After blogging for 11 years, my photography skills have vastly improved, but there are still times that I look back at my camera roll and think how I wish a certain photo had turned out better.
For example, I got back from a blog event last month and was so excited to have scored a shot with a local celebrity. Then I looked closely and realized that there was a person over his left shoulder rubbing her nose in an unflattering matter.
Another time, a beautiful photo of my daughters in a pose while hiking was less visually appealing because of the backdrop. I remember thinking how it would look spectacular had I gotten the waterfall behind them rather than a few tourists, or at least the trees were more green with less shade on them. It was taken on my cellphone while on vacation, so I left it as is, but it had such potential.
Last week, as my dog's health was declining and I took her out to enjoy the grass in her last days, I took photos of her in the front yard. She was completely blind, so I left the leash on in case she got startled and ran. It's a beautiful photo of my beloved furbaby but the leash takes away from it, as does the non-flowering garden plants behind her and the dark solar lamp. I hadn't planned on making it a photo to print, but the photo means so much to me.
I also have this fun photo of my dog leaping over a snowbank. I wish I could put a superhero cape on her!
I could do a lot of these things if I wanted to invest the time, but truth be told, I don't have it this week. I have a long list of deadlines and I got a little behind during my pup's last days. I'm also not completely confident in my ability to get through photo edits of her without crying.
Enter the Krome Studio app. With it, I can get my photos professionally edited fast! It's a free app available via the iTunes Store and Google Play, and it's going to be a game changer. I have been compensated to tell you about it, so I got to play with the app and order some prints for free, too.
After I downloaded the Krome Studio app, I created my free account — simply my name, email address and a password — and I was in business. The app guides you through the steps very simply. Choose the photo you want edited, then select the types of changes you want.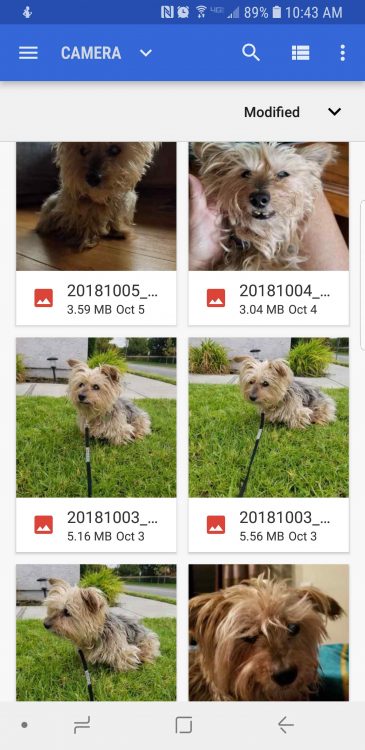 This gives you an idea of the options available. The UI of the app is very easy to navigate.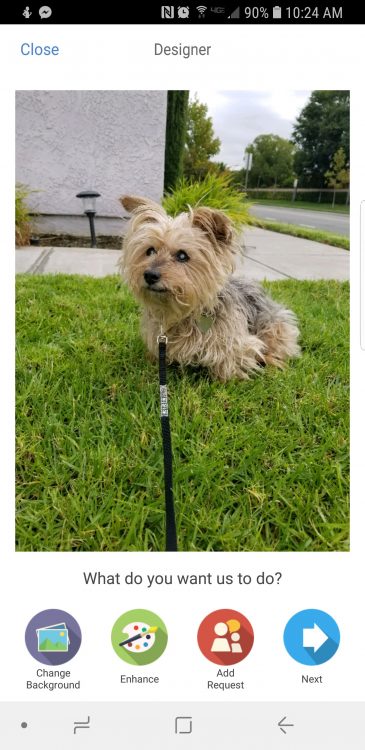 I didn't choose "change background," but here's an idea of what it would look like. There are literally thousands of background choices, and the subject would be properly placed during the professional edit process.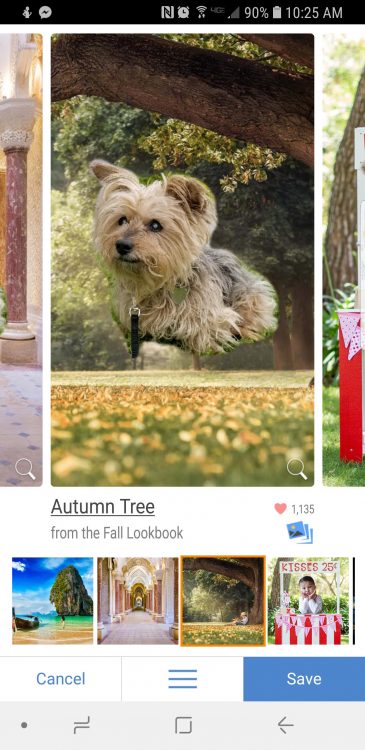 I chose Enhance, which gives you a few choices — color correction, skin correction and background correction. I chose color correction, to clear up the shadows and brighten up the photo so you can see her beautiful face better. I also chose background correction, which cleans it up and allows me to add a note, where I asked them to remove her leash, perhaps add some flowers instead of the non-flowering plants, and hide that solar lamp, as they were all distracting from the focus.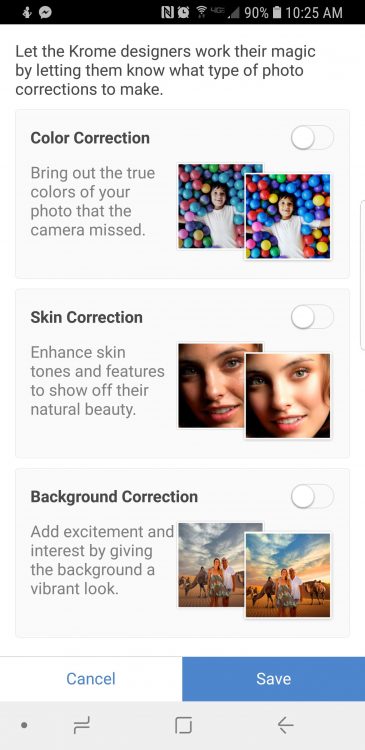 Click save, place order, and pay. Your first photo is $.99! It takes several hours for them to complete, and then you can download the photo to do with as you wish. I plan on using my photo on the blog, and then getting it printed out to add to a memorial photo album a friend made me.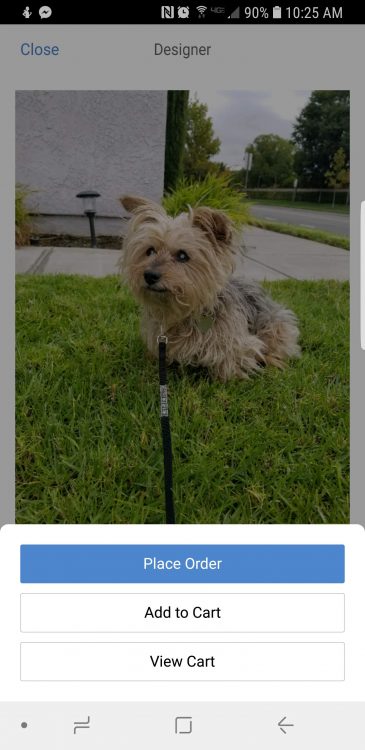 Here's the Krome Studio app edited version of Missie's photo. I could not be more pleased. It is a beautiful tribute to my precious baby. They did such a fantastic job! See the differences from the photo above and the one below?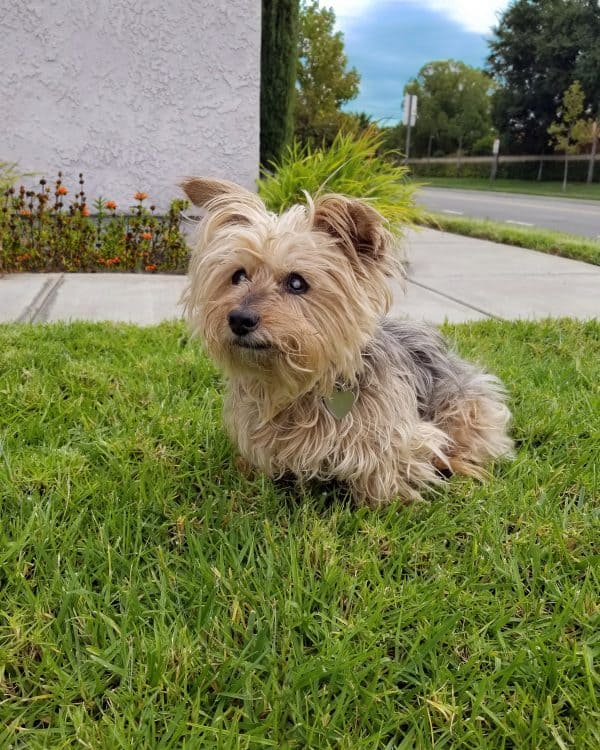 Check out the Krome Studio app and save yourself the time of editing photos, and if you're one of those people who frequently gets asked by friends and family to 'run that through PhotoShop and <make me look better, remove that guy behind me, put me on the beach>' you are going to really appreciate this photo. Just tell them about the Krome Studio app!