This Mother's Day weekend, I wanted to share with you a wonderful place for mom to go and get pampered. Sans kids, laying back and letting someone take care of you for a change. Sounds great, right?
I got just that chance last week when Prim Lash & Beauty Studio hosted a media night. First, thank you again to Janni and the whole team for a fun evening! (The whole evening was complimentary and I had such a great time!)
Located at the Promenade in Temecula, next to Macy's on the second story, Prim Lash & Beauty Studio has a great location and is a lot bigger than I expected. The decor is beautiful, with crystal chandeliers and relaxing, soft lighting and unique items placed between the stations in a non-cluttering way. I'm a clean freak, and I hate clutter, so when I go somewhere to be relaxed, spaces full of people and just stuff takes away from the experience from me; this is not the case at Prim. They know how to bring it down a notch the second you walk in, with calming but enjoyable music, a mild scent reminiscent of diffused oils, and the perfect color palette and most important to me, personal space.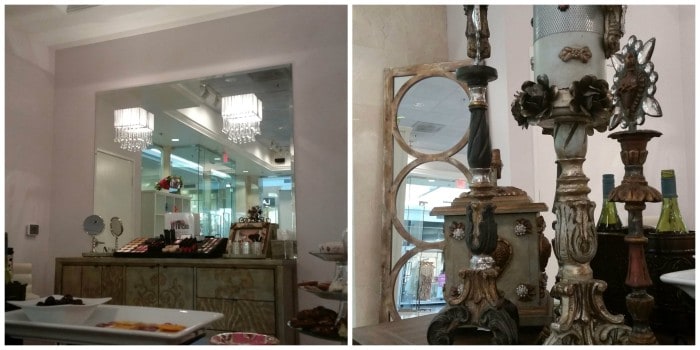 When we arrived, we were given a schedule of the evening.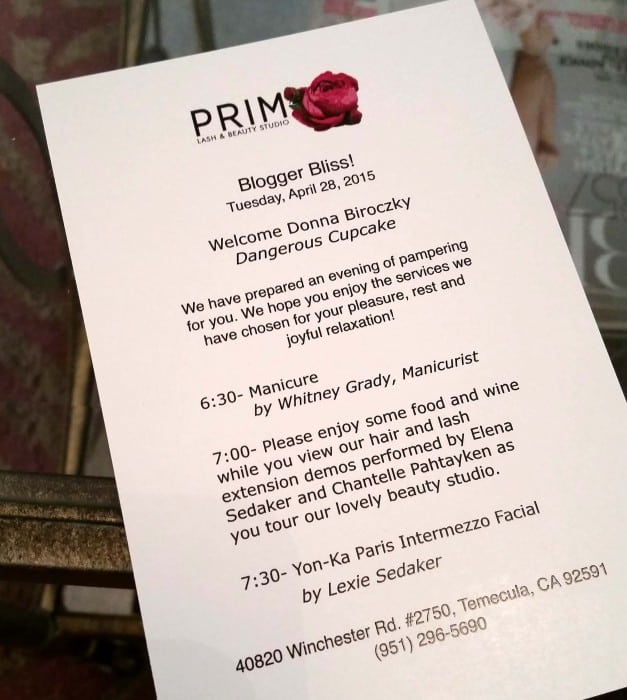 Unrushed, we had a chance to sit in the plush waiting room up front, where we were served wine and infused water along with numerous treats that wouldn't have lasted long enough for us to get any if we'd served them at home.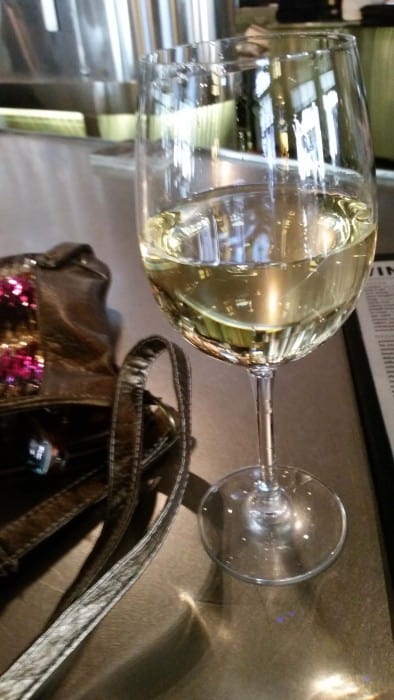 Chardonnay!
I met the mall's marketing manager, Kim, and had a great chat with her and the owner of Prim, Janni, who shared with us that her three daughters help her run the business. (And you've never met a sweeter family! Thank you again, Janni, for the great wine suggestion!)
After a glass of Chardonnay and a chance to wind down from the 45-minute drive, I got the first manicure I've had in a couple of years. (I love pedicures and get them fairly frequently, but don't often sit down for a manicure.) This one was enjoyable and I didn't feel like just another customer, and my manicurist — I so apologize, I cannot remember her name — was a joy to talk with.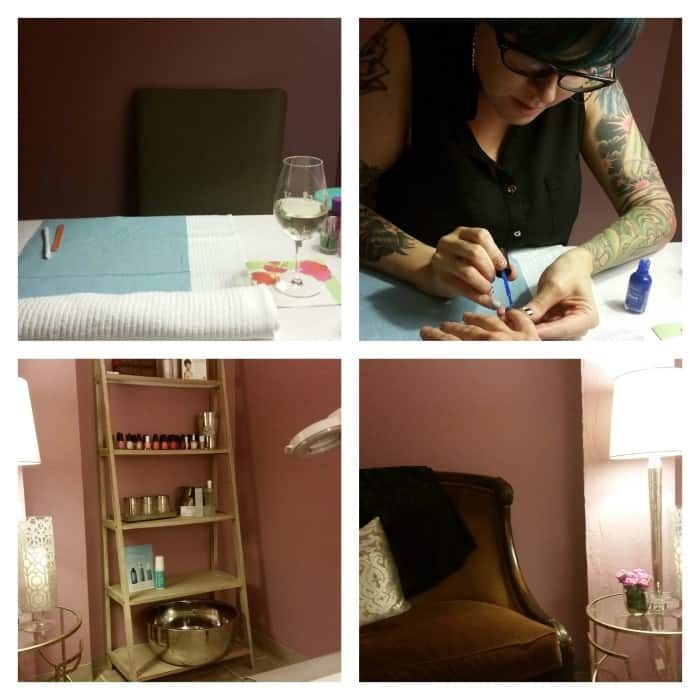 Once my nails dried, I was taken into this serene, shaded and peaceful room for a Yon-Ka facial. This was a first for me. I've had facials but not this type, where you get into a massage robe and lay on the table, pillow under your knees for comfort, with no straps to get in the way. The process was wonderful. I was afraid I would fall asleep, I was so relaxed, but I thoroughly enjoyed the conversation I was having with Janni's very sweet youngest daughter. My skin was soft and I could feel the tension in my shoulders and neck disappear. And the best thing is that afterwards, no rash or skin sensitivities!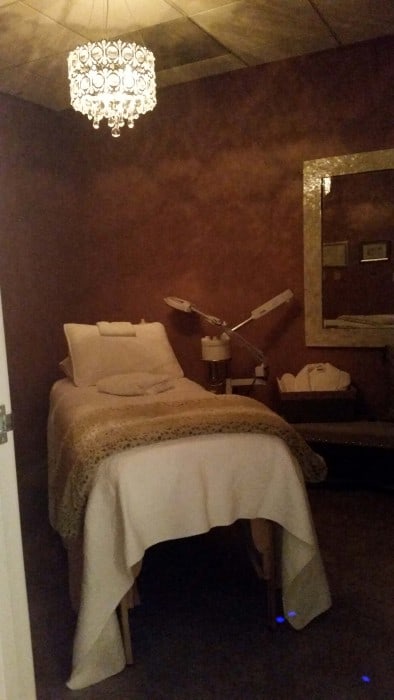 Prim Lash & Beauty Studio offers so many things — lashes, hair extensions, styles, cuts, blowouts, highlights, facials (with so many variations/add-ons), waxing and tinting and massages. The prices are affordable and if you are a frequent flyer, they offer membership programs that give you regular services for a even better price, in addition to future discounts on other purchases you make. If you're thinking of hosting a pamper party — think bridal shower, bachelorette party, birthday, Mother's Day, etc. — you can get a full-service evening complete with snacks for $80-$170 per person, depending on the types of services you want.
On my tour, I had the chance to watch a set of Novalash eyelashes be completed. So cool! I've never had lashes put on before, so this was totally new to me. Novalashes are a premiere type of lashes, with the lashes individually applied, and they look so real yet so lush. I'd really like to go back and have a set applied one evening. And a massage is on my list, too!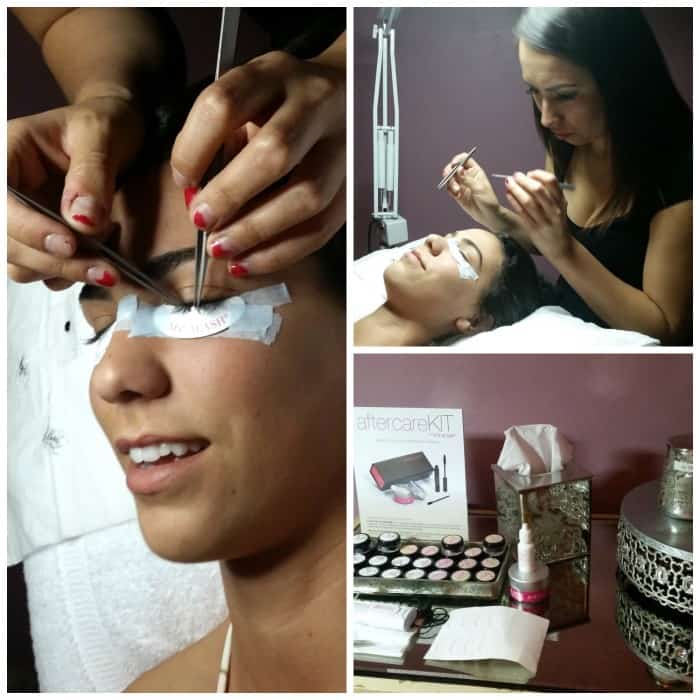 Thank you to the model for being so gracious about me taking photos!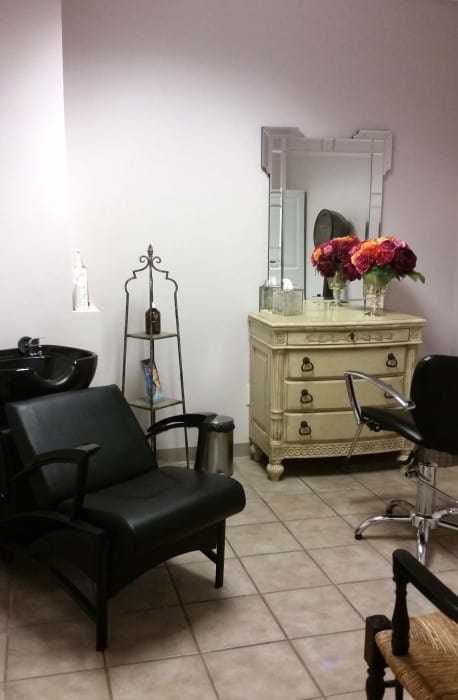 This room is where you can get your hair done if you'd like privacy.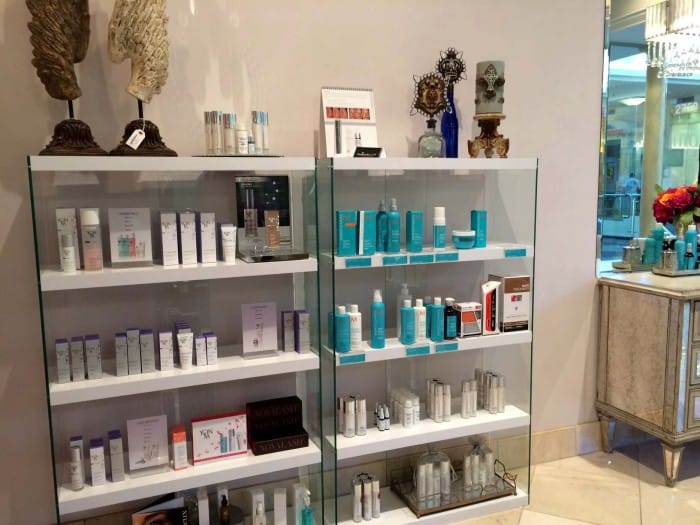 They offer products for purchase, but it's not 'in your face.'
I'm not local to Temecula, but that wouldn't stop me from having a mother-daughter afternoon or evening here. (My daughters are adults, so they'd love the services, too.) The mall offers so many options for food and shopping and then we'd cap it off with a massage or facial — or anything. If you're looking for a studio with skilled, genuine and sincere staff, check out Prim Lash & Beauty Studio. Janni and her daughters do it right, and you will have a wonderful time! (And tell them Dangerous Cupcake sent you!) And thank you for the goody bag, I love it all!