See it, stream it with Chromecast by Google and never miss any of your favorite shows, movies and more!
**This is a sponsored post for Best Buy!**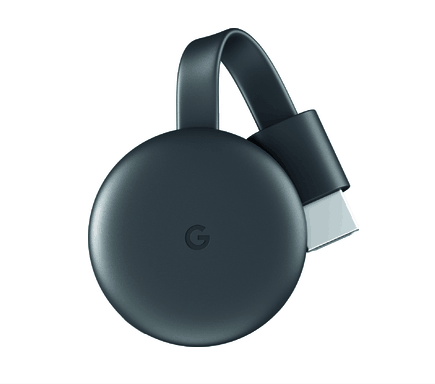 The Chromecast by Google,
available at Best Buy
, lets you stream from your phone to your TV and it's SO EASY! Plug the Chromecast into the HDMI port on your TV, where you can immediately begin to stream your favorite entertainment with just a tap. Watch shows, listen to music playlists, re-watch your favorite movies, check out new YouTube videos, and even live TV — all while still using your phone for the million other things you use it for….even a phone call!
Chromecast works with the streaming apps that you're familiar with and love, so the learning curve is minimal. There are over 2000 apps available, like Netflix, YouTube, YouTube TV, HBO NOW and more! You can find a list at: g.co/chromecast/
I think one of my favorite things about the Chromecast set up with my TV is that I can start streaming with just my voice. I tell it what I want to watch from the compatible apps and I'm controlling my TV, hands-free, with the Chromecast and my Google Home working together.
     "Okay, Google — play Stranger Things from Netflix on my living room TV."
Boom, I'm watching my latest Netflix binge episode and I haven't missed a beat in my fun text conversation!
A Chromecast makes it easier to upgrade your television and home entertainment experience for less. No need to buy a new TV when you can simply buy a Chromecast for each television, and think of the money you will save on monthly cable bills. It's got high-speed wireless connectivity, with the built-in 802.11ac Wi-Fi. (Of course, you already have to have your own wireless router, which you buy separately, and you'll need high-speed internet for the best speed and connection.) It's compatible with your existing HDTV via an HDMI cable, which you probably already have, too.
Keep in mind, subscriptions are required to view some content, and a Google Home, Chromecast and compatible content are required to cast to a TV using the Google Home. (But a Google Home is NOT required to cast from your phone!)
Check out the
Best Buy website
for more information, and get ready to up your entertainment game!