In two words: Trader Joe's. (ROCKS)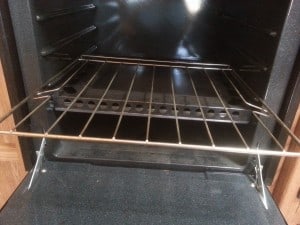 Second oven rack: ordered!
Another Trader Joe's find: being used in dinner tonight with gnocchi (store-bought..don't judge), crusty bread dipped in the aforementioned Dukkah, and roasted zucchini and cherry/grape tomatoes.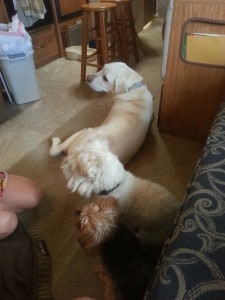 Pups hanging out — the middle one is my "grand-puppy."
What I'm currently reading, so it's sitting on my dining table.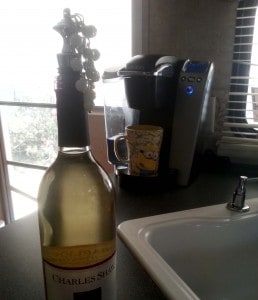 My two favorite beverages..one expensive, one not. You be the judge. 😉