Did you know that April is Autism Awareness Month? Autism presents a whole list of challenges, or differences, and many people on the autism spectrum have some form of sensory/sensory processing disorder. That can result in extra discomfort, or difficulty, in wearing a mask. During a pandemic, where masks are required, it can make getting out of the house even harder than it already is for a person with autism, so Easterseals Southern California has partnered with socially conscious lifestyle brand Rafi Nova, pioneer of the clear Smile Face Mask, to develop a Sensory-Friendly Mask!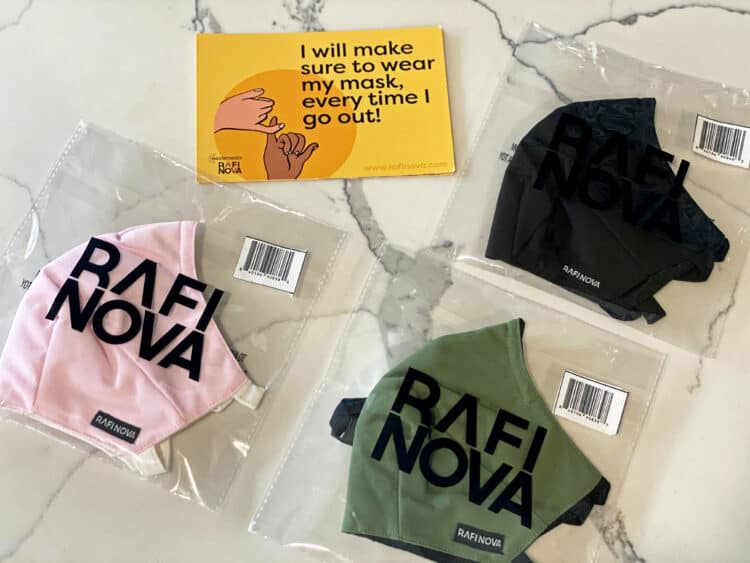 Easterseals Southern California sent me a few masks for us to wear and I have to say, they are super-comfortable! My glasses didn't fog up, it left room for my glasses (which are a little bigger, like the trend right now) without bumping and it was more molding to go under my chin without any pulling. Definitely easier than other masks, and the adjustable clasp is a game-changer.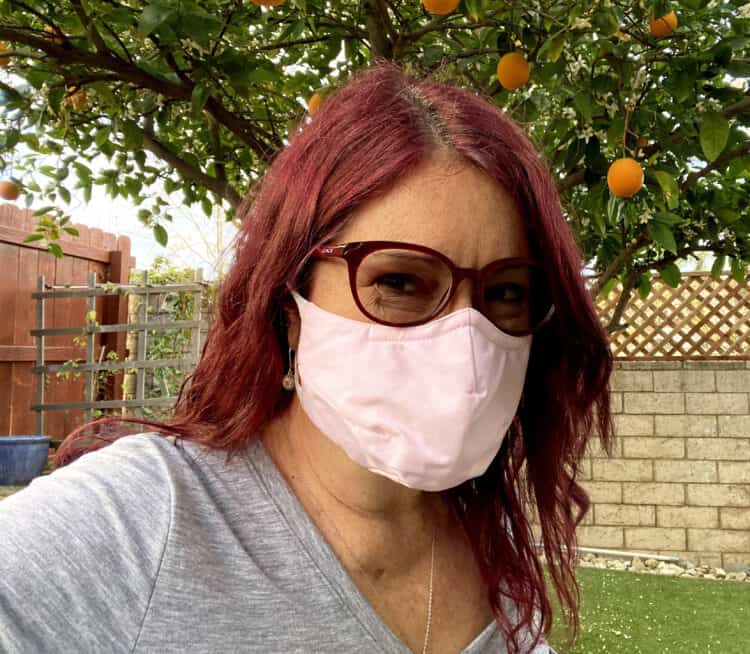 Why is it hard for people with autism to wear masks? Lots of reasons! People with autism can have a difficult time with clothing fabric or tags on a good day, so imagine what they must feel with a scratchy, stiff tight fabric over their nose and mouth, or tight bands pulling on their ears. They can rely on expressions to understand communication better, so not seeing a person's face can be confusing or anxiety-inducing. Having additional stimuli or input to control or ignore while still focusing on everything we all take for granted can easily put someone into overload. (Learn more about autism spectrum disorder below, and visit the Easterseals website directly for more information about autism and the Easterseals organization.)
Keep reading — I have a sensory-friendly face mask (3-pack) giveaway below!
This new mask addresses all of these issues for everyone, child and adult. They have a soft 100% mulberry silk lining and they clasp behind the head, rather than behind the ears. The patterns and colors are muted yet pretty, and the nose band allows for a snug fit to help alleviate fogging of glasses. The exterior cotton fabric is breathable and the design lifts the mask off of the mouth to minimize that feeling of something sitting directly on your face. (I'm not on the spectrum myself — though I have a child that is — yet I hate masks that suck in when I speak or breathe and sit right on my lips.)
They're also reusable and washable, with a strap long enough to hang around your neck when not in use (to prevent loss) yet it easily becomes snug when wearing over your face. They also have an antibacterial layer, so you can see where these masks go above and beyond the basic mask.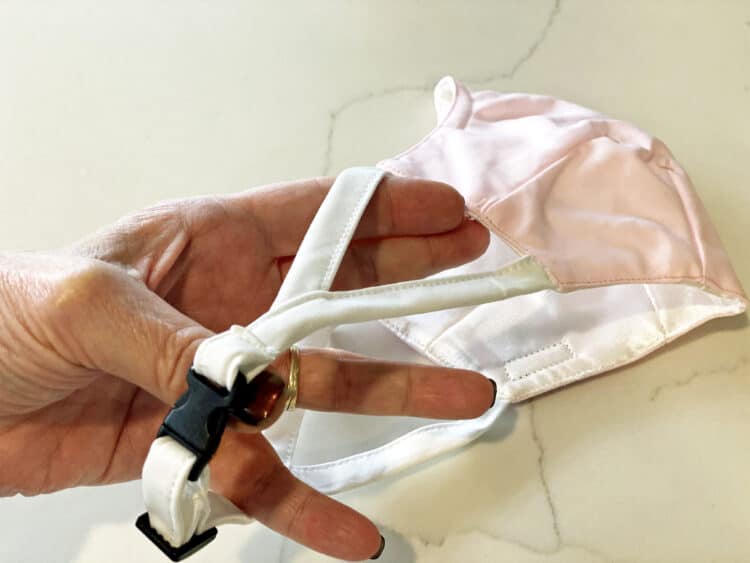 Already available for purchases HERE, this mask costs $14 for children and $16 for adults, and comes in several colors: light blue, light pink, hunter green and black, with an extra "over the moon" pattern for children. When you place your order, please use CODE ESSC so that a portion of your purchase goes to Easterseals Southern California. Easterseals over all helps over 1.5 million people per year through their network of services to those with disabilities and their families. Very worthy cause you're probably already familiar with!
Extra fun bonus, when you order these masks? Each one comes with a social story! If you're unfamiliar with autism, social stories are a visual way to understand something. We used social stories for everything from getting in the carseat to go on a ride to taking medicine; they lay out step-by-step the process of something, with photos, in an age-appropriate manner. They can be incredibly successful in transitions and lessening stress for a person with autism.
Here are some interesting autism spectrum disorder facts from the CDC:
About one-in-54 children has been identified with ASD according to estimates from CDC's Autism and Developmental Disabilities Monitoring (ADDM) Network. 
ASD is reported to occur in all racial, ethnic and socioeconomic groups. 
ASD is over four times more common among boys than girls. 
About one-in-six children aged 3–17 years (17%) were diagnosed with a developmental disability as reported by parents, during a study period of 2009-2017. These included autism, attention-deficit/hyperactivity disorder, blindness and cerebral palsy, among others. 
According to the Autism Society:
Autism is the fastest growing developmental disorder in the U.S.
3.5 million+ individuals are on the autism spectrum in the U.S.
More than 70% of adults with autism are underemployed or unemployed.
500,000 autistic individuals are transitioning to adulthood in the U.S.
What are the Signs of Autism Spectrum Disorder (ASD)?
ASD is a lifelong disability that is generally diagnosed before the age of three years old. However, children are frequently misdiagnosed or not diagnosed until later in life. The American Academy of Pediatrics suggests parents consider the following questions. Does your child …
Not speak as well as his or her peers?
Have poor eye contact?
Not respond selectively to his or her name?
Act as if he or she is in his or her own world?
Seem to "tune others out?"
Not have a social smile?
Seem unable to tell you what he or she wants, preferring to lead you by the hand or get desired objects on his or her own, even at risk of danger?
Have difficulty following simple commands?
Not bring things to you simply to "show" you?
Not point to interesting objects to direct your attention to objects or events of interest?
Have unusually long and severe temper tantrums?
Have repetitive, odd, or stereotypic behaviors?
Show an unusual attachment to inanimate objects, especially hard ones (i.e. a flashlight or chain vs. a teddy bear or blanket)?
Prefer to play alone?
Demonstrate an inability to play with toys in the typical way?
Not engage in pretend play (if older than 2 years)?
If you have concerns, seek out help. The earlier you can get intervention and help, the better. Autism can be mild or severe, and no two kids are the same, so ignore those stereotypes you see on TV or in movies, dive in, and most importantly, love your child. They are different, not less, in the words of Temple Grandin's amazing mother.
Enter my giveaway below, courtesy of Easterseals Southern California, for a chance to win a 3-pack of these sensory-friendly face masks! Rules are easy: winner must reside in the United States and be at least 18 years of age. One winner per household. No purchase necessary and void where prohibited by law. Winner must respond to notification email within 48-hours or winner will forfeit prize, and another winner will be randomly drawn. Winner must reply with physical mailing address and full name for prize fulfillment, which will come from Easterseals directly.
With the pesky rules out of the way, enter now for your chances to win! (You can tweet, respond to the post or follow me on Twitter to enter!) Speaking of follow, be sure to follow EastersealsSoCal and RafiNova on Instagram when you enter!
a Rafflecopter giveaway