**I was provided a SparkPeople Workouts on DVD set for the purposes of this review but the opinions and photos are my own.**
Getting or staying fit in the summer can be hard – we are usually busier, it's hot out and people head to the gym where it's air-conditioned. If you don't want to be seen or your gym is over-crowded, it can make you less motivated to make the trip so you might look for ways to get fit at home. Or worse yet, not at all.
When I tell people I work out at home, the first assumption is frequently that I have no money for a gym membership. Truth be told, here in SoCal, there's a plethora of affordable gyms. From $10 a month and up, I could join several, and many are close, so that's not the reason. My real reason? Time.
Yes, I said it. Out loud. Time keeps me from getting to the gym. I work full-time, have kids, dogs, a husband, a business and this blog. Yep, pretty much a list the size of everyone else's, and yep, I know, others squeeze the gym in there. But I don't want to. That's not an excuse not to work out, just a reason why I'm going to find other ways to do it. I honestly prefer changing in the comfort of my own bedroom, getting sweaty here at home in some way, showering and then going about my day, without ever having to get into the car, set up the dogs, re-schedule my day or take the extra time for transport.
I'm one of those people for whom working out at home, or around it, in the neighborhood, is ideal. Are you?
If not, if you're one that's been told "You really need to go to a gym," I'm here to say that's not true. With a little initial money to buy a few items, or even without any expense, you can stay fit, in shape and lose weight AT HOME.
I do it a lot of ways – I did invest in a treadmill and an elliptical, as the 110+ temps we get here some days prohibit running outside, but most of my expense has been some free weights, a couple of flex-balls, a kettle bell, a Yoga mat, and some DVDs. My newest? A set of two SparkPeople Workouts DVDs, entitled Workouts with Coach Nicole.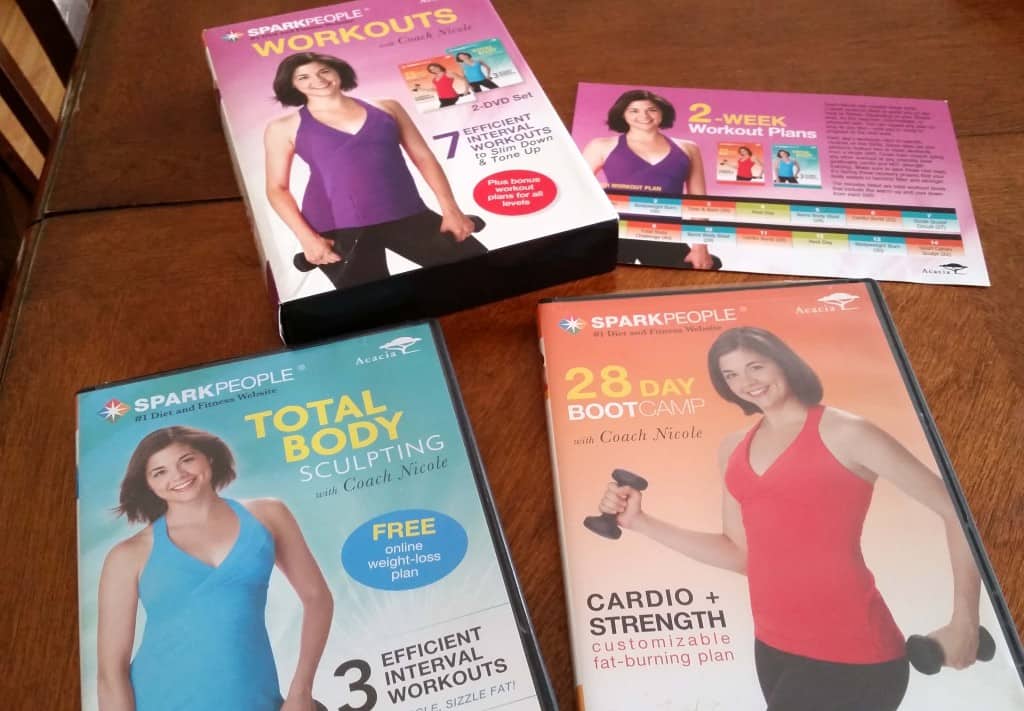 This two-DVD set includes 7 interval workouts to slim down and tone up, and using these two, you will get a good mix of cardio, toning and of course, the warm-up/cool-down process that's essential to preventing injury and getting your body ready to segue back into the next item on your list.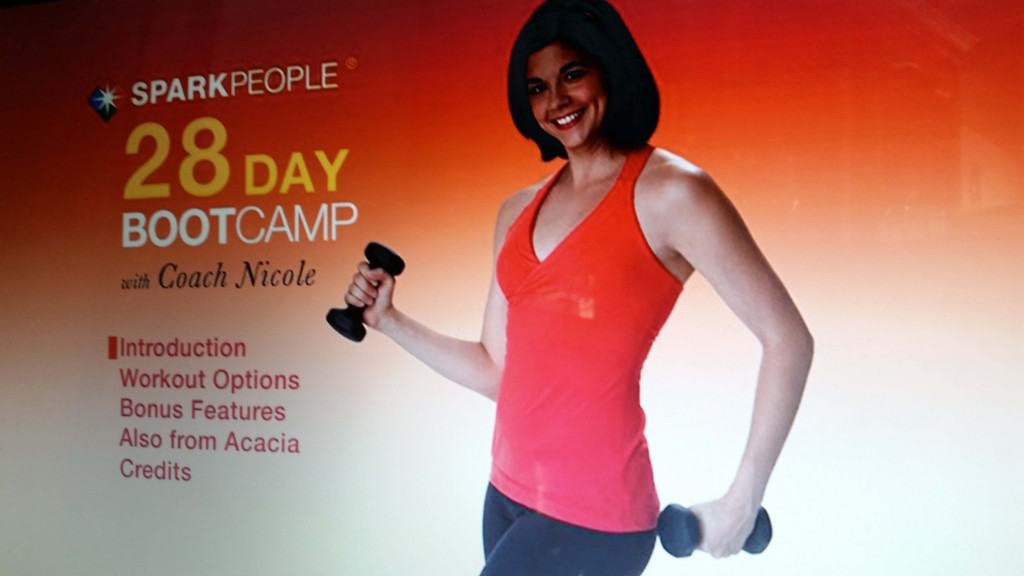 One DVD is the 28-Day Bootcamp plan, a cardio and strength customizable fat-burning plan. You can choose 12-, 20- or 30-minute segments so that each workout is different. (For me, this is also known as "not boring.") Using this plan, you'll have high-energy cardio intermixed with strengthening and toning exercises to help you burn more fat in less time. Below are a few pictures of available portions so you can get an idea of what is on the DVD. The DVD is 84 minutes long and I love that I can put a DVD into a laptop and do the workout in my bedroom or my office, privately and quickly. Or, I can throw it onto the big screen in the livingroom and the whole family can participate. (Does your family ever exercise together? We love it! Sometimes we get silly, but we have a rule: you cannot laugh at anyone unless you are doing it, too!)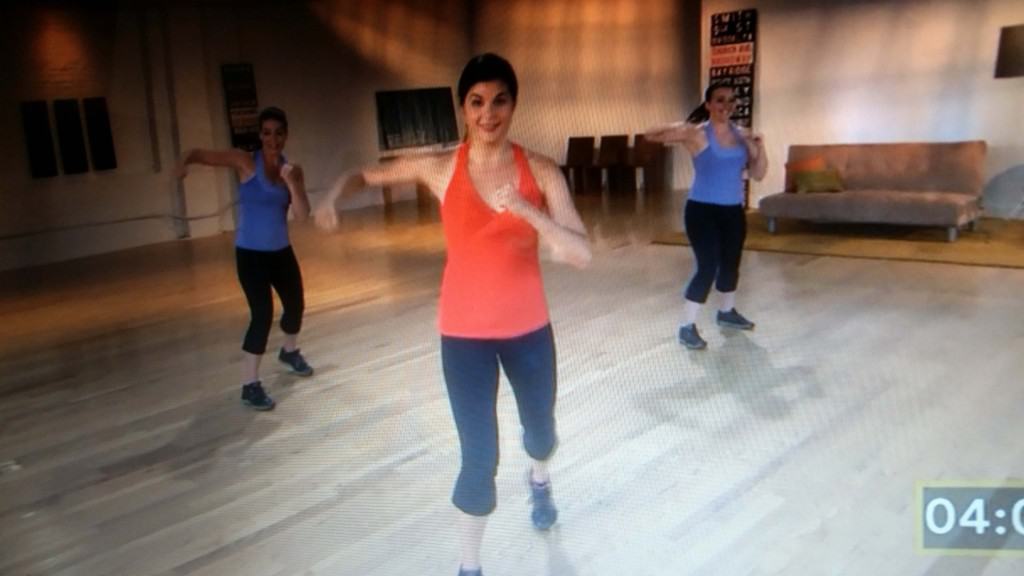 Cardio!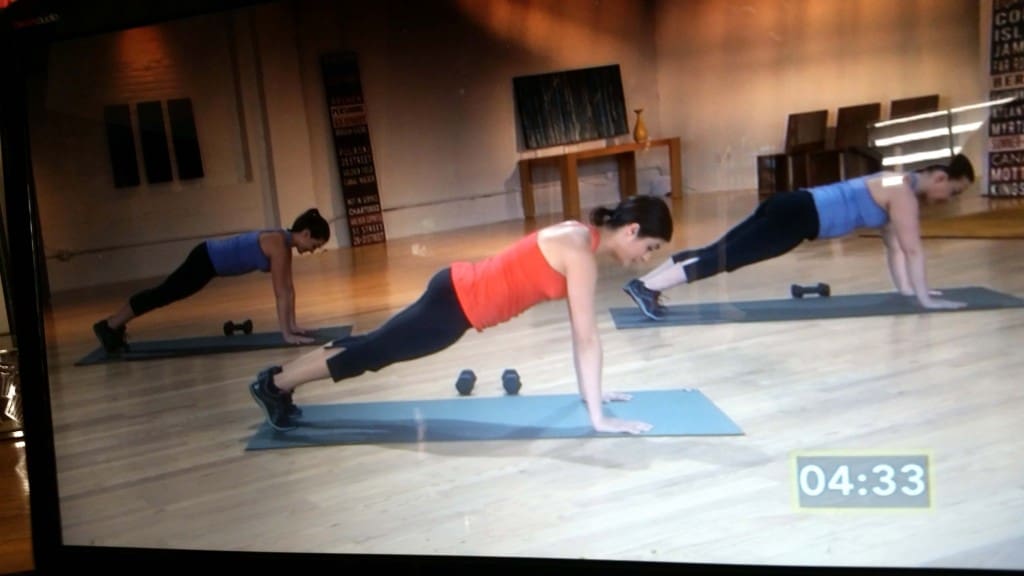 Toning!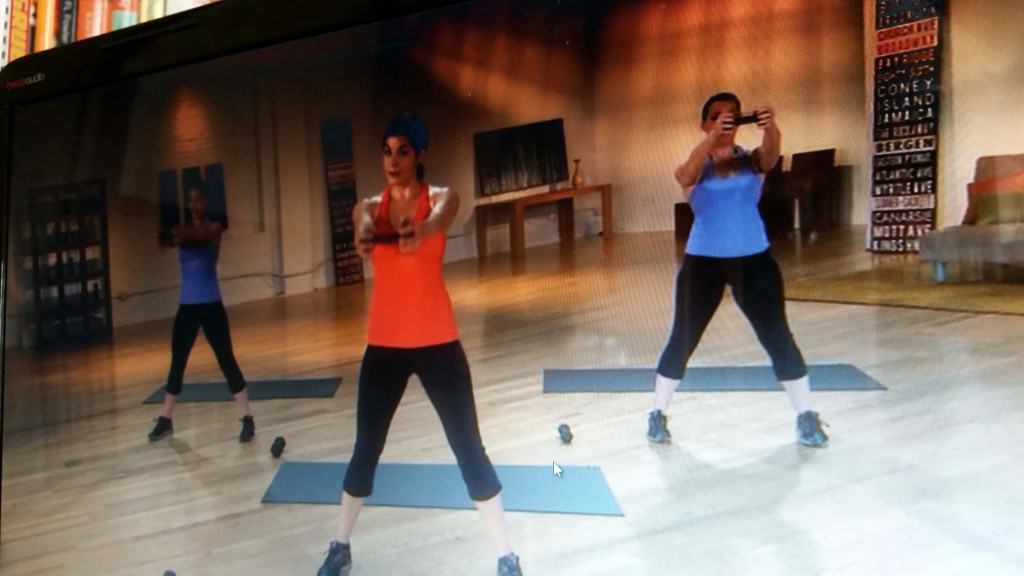 And weights! Did you know that lifting weights means you burn more calories?
The second SparkPeople DVD is the Total Body Sculpting plan, with three interval workouts to chisel muscle and sizzle fat. It's broken down into three workout: a ballet inspired barre routine (using a chair…unless you have a barre handy), a fat-blasting section that requires no equipment, and a dumbbell workout. (Dumbbells are inexpensive and can be purchased at Target, WalMart, Amazon, etc., even Ross and Marshall's. No reason not to have a pair of these laying around!) It is 69 minutes long and both DVDs are in color and stereo.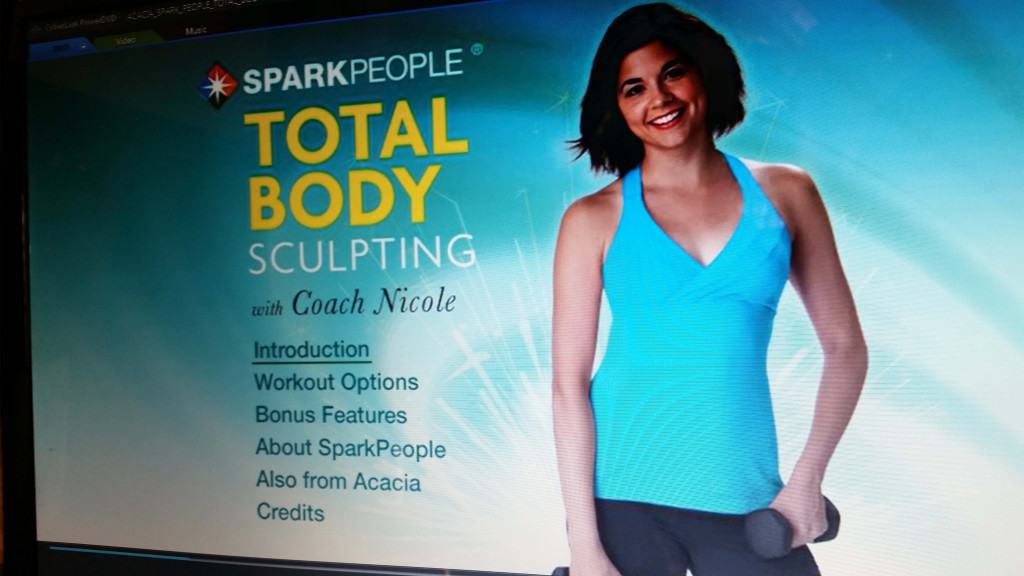 Total Body Sculpting Menu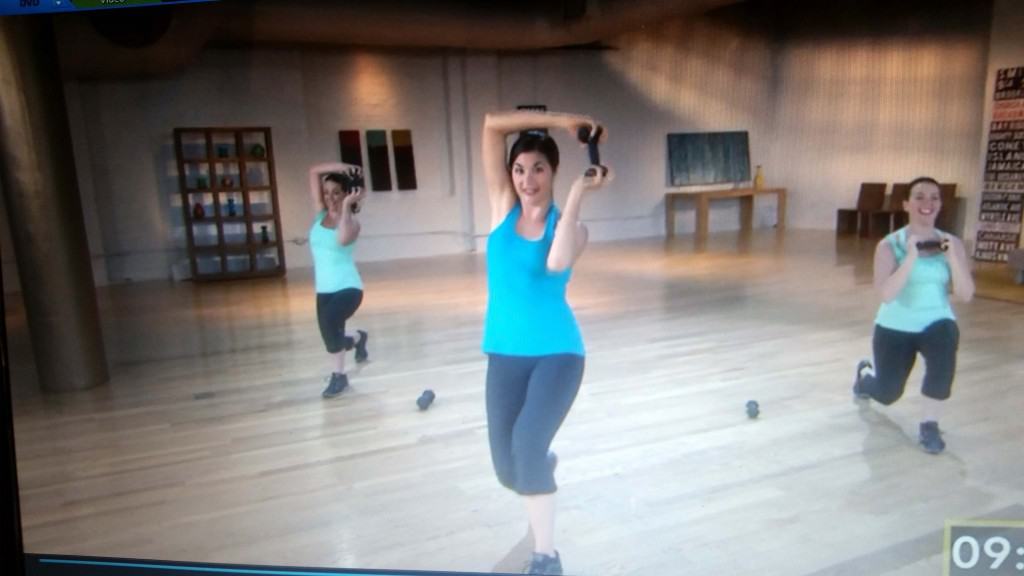 Each DVD includes a few bonuses, such as extra moves, recipes, tips to burn fat, etc. A two-week workout plan card also came with my set, a card that breaks down workouts into 14 days so I can get a nice variation each day while burning fat and toning my jiggly muscles.
Throughout the years I've focused on staying healthier, I've tried a lot of DVDs. My stack's pretty tall now, though only 4-5 actually get frequently used. SparkPeople's going to be added to that pile. The workouts are do-able, I can make them fit into the time allotted (though I recommend always trying stretch that a bit) and they are varied, so I don't get bored. Before I knew it, I had gotten in a good 40-45 minutes of interval training – which burns more calories not only during the workout, but after – and toned up the spots that really needed attention, like inner thighs, underside of the arms, etc.
The DVD (and others) is available at SparkPeople.com. If you're not a member of SparkPeople, you should check it out! I've been a member for years, and it allows me to track my nutritional intake, my weight (loss/gain, etc.), and my workout minutes. While I try not to obsess over every calorie I consume, it's been very interesting tracking my daily diet on and off; it's helpful to see where I'm missing out (I'm frequently low on protein) and where I'm slipping up (vodka = calories) so I've been able to catch mistakes early on and avoid repeating them.