**Disclaimer: This is a sponsored post via Brandbacker. I was provided free samples of the product for the purpose of this review, but the opinions and photos are all my own.**
I'm one of those ladies, the kind that don't leave the house without makeup on. It doesn't matter if it's just the grocery store, my eyes are going to be dressed up and my freckles are going to be less obvious. I was not blessed with the kind of face or skin that can just go anywhere unadorned. As I get older, I care more about the quality of what I put on my face and my moisturizer routine. That means I would rather spend a little more on my cosmetics, and I expect them to stand up to the price. When I was given the opportunity to try out Studio Gear Cosmetics Holiday Smokey Eye Palette, I signed up right away. This time of year, we go out more frequently, for longer periods of time, and I step my beauty routine up a notch. The Smokey Eye Palette was perfect!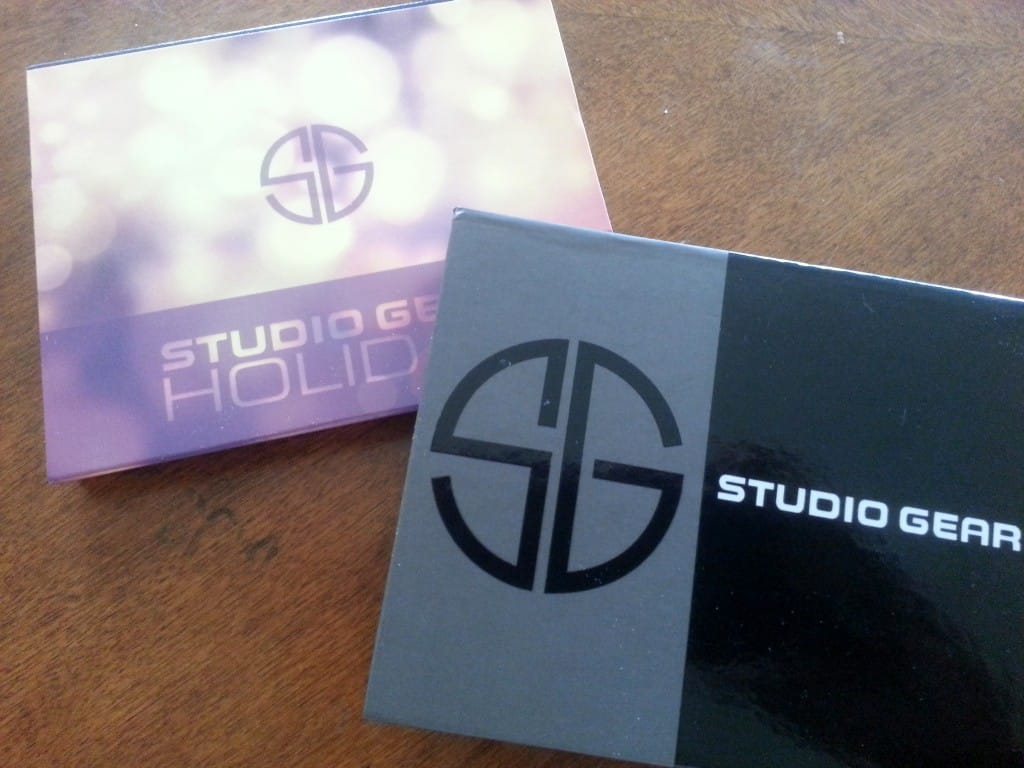 Packaging — very sturdy! I hate when the case is flimsy and one drop onto the counter and the cake breaks. It survived mailing, so that says something!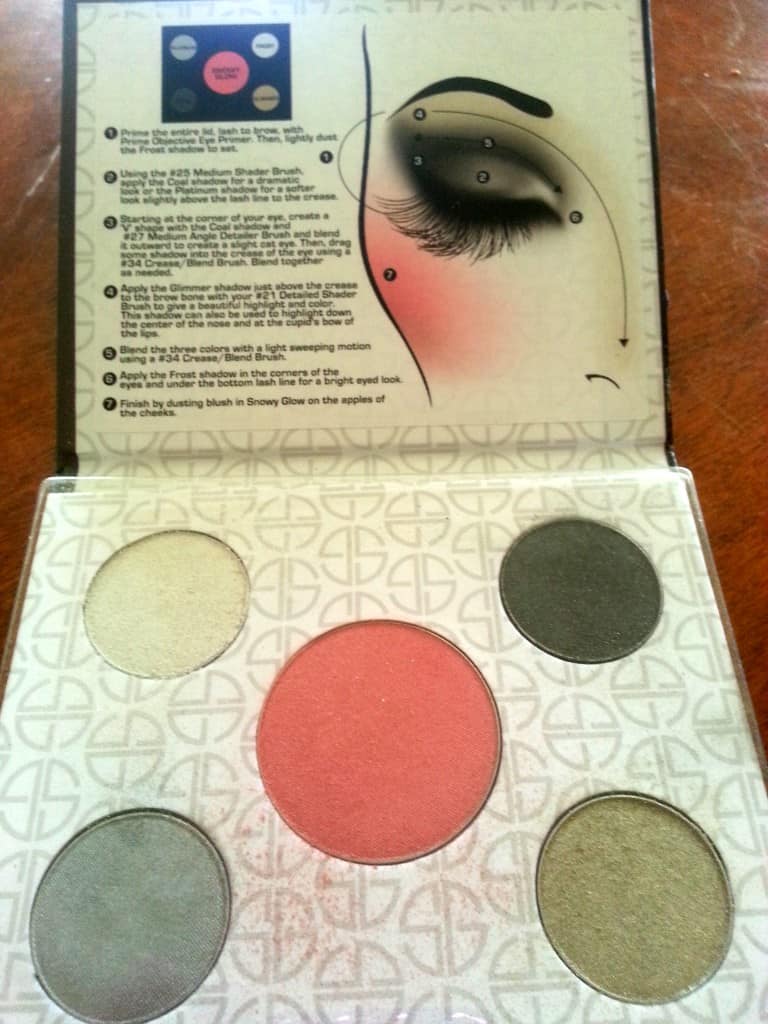 Pretty! I love silvers and golds, any metallic really, and the blush is the perfect color that should suit most skin shades. (My daughter and I have totally different shades and it looked good on both of us.)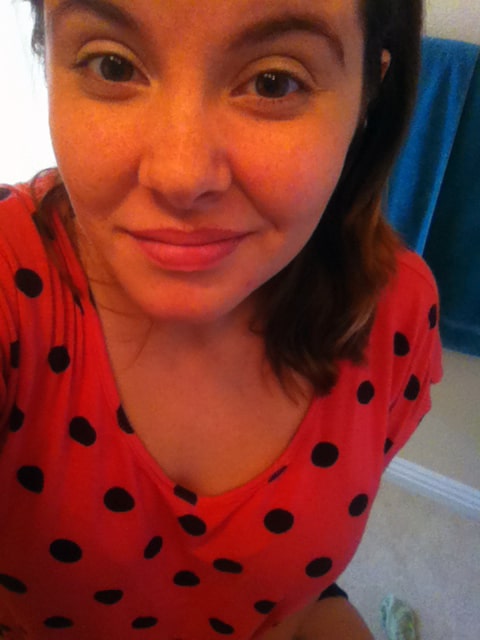 Step one — the "primer" color. Already looking good! (But I am partial to that gorgeous smile!)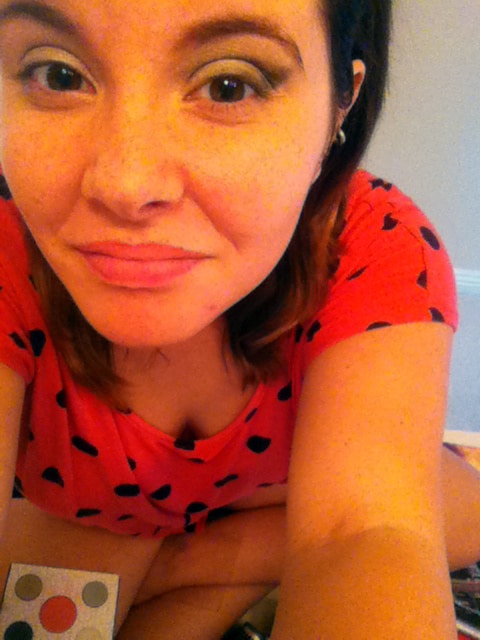 And the next step….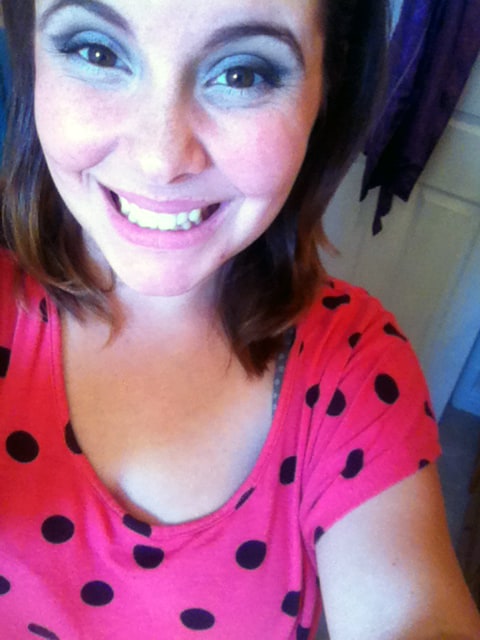 And the finished product!
Beautiful! (And she hadn't even put on mascara yet, as these photos are to show solely what the eyeshadow palette includes.)
As you can see, the colors are not necessarily a mild selection. They are sparkly and assertive colors, which fit right in as I have smaller brown eyes and I prefer the smokey colors to make them stand out behind my eyeglasses. (I can wear contacts but my eyes dry out easily, so I prefer glasses if I can pull it off.) The colors suited me fine as I frequently wear metallics and a lot of black liner.
For purposes of the review, my 18-year-old daughter was the model. She has spent hours watching videos on the internet on how to make-up your eyes and has skills I never will. And she's a lot more photogenic than me!
The palette comes with directions on how to achieve the proper smokey look. I made a mistake my first try, as the colors were reversed in my kit, but it still actually turned out really good! I gave my daughter the heads-up, and she took on the challenge with a smile. (A teenage girl and makeup? Match made in Heaven!)
Studio Gear Cosmetics and this palette are available online at their website. You can also find them on Facebook and Twitter and other social media channels linked from their site. Their prices are fair and the selection is huge! This is the only product I have tried, but the eyeshadow adhered to our eyelids properly and didn't shed. It lasted for hours, as long as we needed to, and didn't run when I got splashed in the kitchen. (My glasses suffered more than my eyelids did!) The extreme look suited my daughter more than me in the end, but I believe that is related to her coloring being very different from mine more than anything else. I would look at Studio Gear's palettes for other eyeshadows in the future. The only downer in the review is that the kit includes directions for specific brushes, and those weren't included so we had to play around a bit to see what we had that matched the directions best, but again, that doesn't deter at all from the product and it all worked out fine. If you're looking for good makeup that doesn't break the bank, check out Studio Gear Cosmetics!
If you're interested in purchasing a set for yourself or as a gift for someone, you'll receive a special discount! 10% off if you use the reader discount code, which is: SGHOLIDAY. (That's case-sensitive.)
Enjoy!