I am a gift-giver. I love to spend time to find someone that perfect special something, the thing they won't buy themselves nor will see at every department store they visit. It's not always easy though, and sometimes you get so frustrated, you cave and buy a gift card. Others, you give a gift that you just don't know if the receiver has or needs. It makes finding a thoughtful gift so stressful!
Thoughtfully, an online website, is designed to fix all that. Now you can shop their unique packaged gift items, find something different for whatever occasion you choose, and have the perfect gift shipped in no time. They even offer the option of a gift card. How much easier does it get?

To test out the service myself, Thoughfully sent me this adorable Tropical Party Pack. (How did they know that we are avid party-goers and throwers?)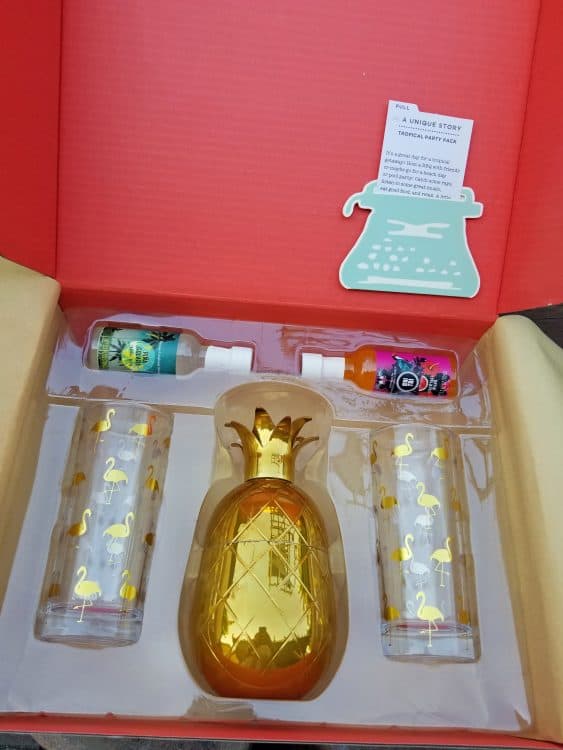 Isn't it cute? The pineapple shaker adds a little whimsy to the bar set-up at our parties, and the glasses are just fun. We just completed an entire backyard renovation, finally, and now we spend a good amount of time hanging out by the firepit. I spent a pretty good chunk of change shopping for fun, colorful pieces to spiff up the decor out there, so after all that, why would I want to use plain barware or glasses, right?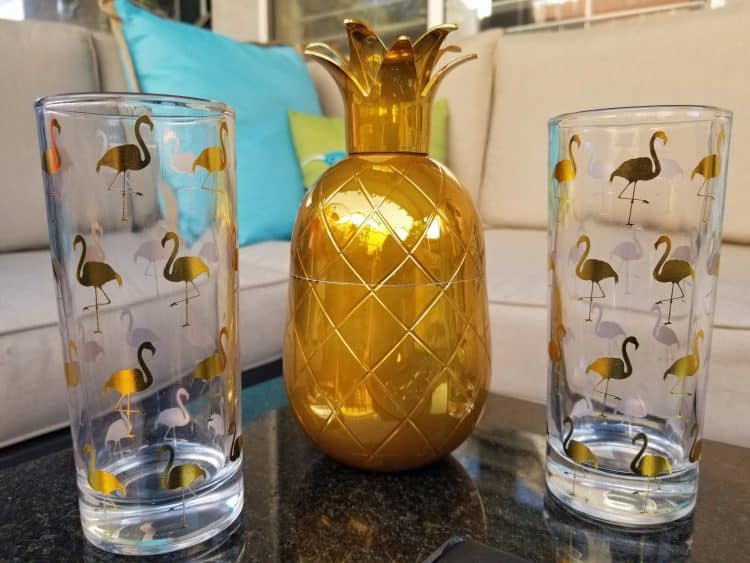 Right.
This Tropical Party pack fits the bill. Like all of Thoughtfully's gifts, it came carefully packaged, so even though it's not technically gift-wrapped, there's no telltale descriptor outside giving a recipient any clue as to what's inside. I've got a few of Thoughtfully's packages now and they are all so safely wrapped that nothing has ever been broken, even delicate (and gorgeous) gold-leaf champagne glasses.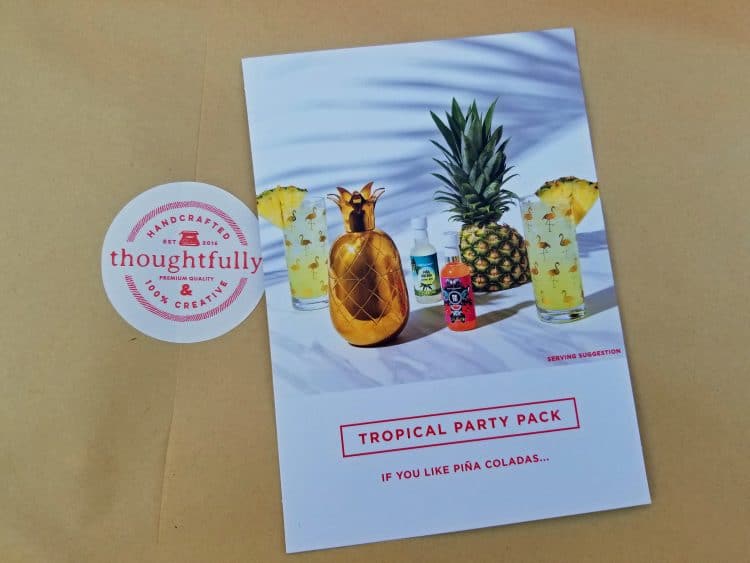 Thoughtfully helps you show your thoughtful gift intentions without a lot of money, too. The Tropical Party pack is only $29.99, and they are available in all price ranges. Got a long-distance wedding you can't attend? You've found your place to buy a unique gift if a registry isn't your thing. No one's going to dislike any of Thoughtfully's options, and there's something for everyone. If you're unsure what to get, shop by the personality page instead!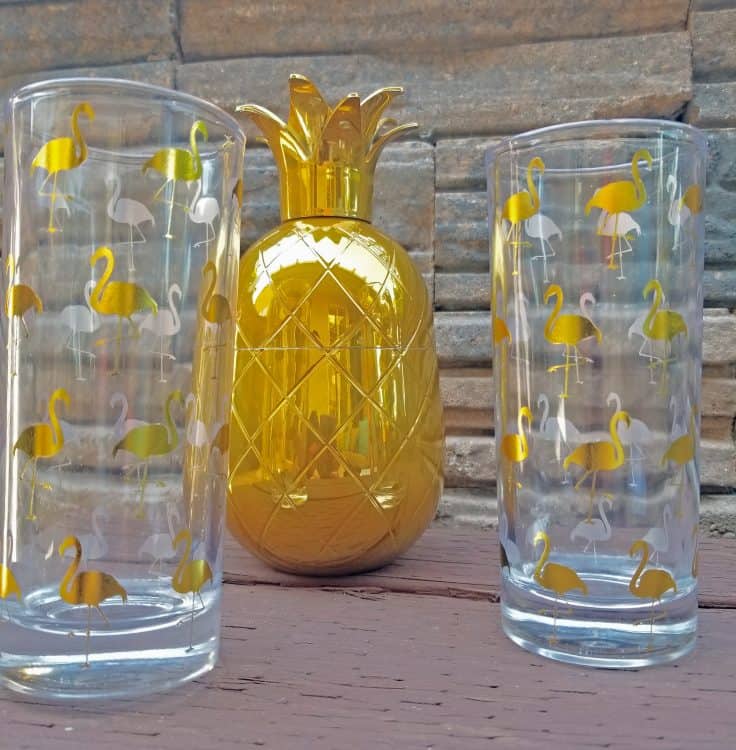 Those totally suit my personality!
Check out their website and let me know what you think. I've got my eye on that Cactus Tea set next — the mug is adorable!