In honor of the September 22 release of the new movie from Focus Features, I'm hosting a Victoria & Abdul giveaway! Keep reading for details and on how you can win one of three prize packages!
First, a brief trailer of the movie….
Starring Academy Award-winner Judy Dench and Ali Fazal and directed by Stephen Frears, it's a story based on the growing friendship between Abdul Karim, a visitor to Queen Victoria's golden jubilee, and the Queen herself. Victoria begins to question some restrictions to her role as Queen, and the friendship between the two unlikely friends develops, much to the unhappiness of her household and inner circle. They don't let it deter from their relationship and in the end, despite concerns and even a flip comment about her sanity, the Queen ends up seeing the world in a new way and reclaiming her humanity. A movie meant to inspire and change the way you look at people and their roles in life, you'll enjoy seeing Judy Dench and newcomer Ali Fazal as they change history.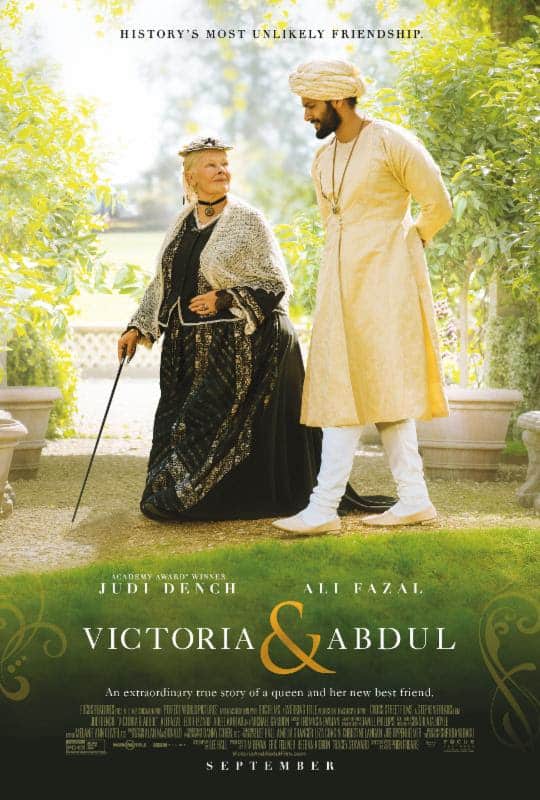 Enter my giveaway via the Rafflecopter widget below to win a prize package based on Victoria & Abdul! The prize package includes:
1 copy of the book
1 copy of the film's score
2 tea bags
1 mango-flavored lip balm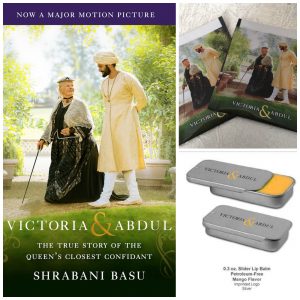 Rules for the Victoria & Abdul Giveaway: winner must reside within the United States and be at least 18 years of age. Prize fulfillment to come directly from the studio/public relations. (We are not responsible for prize fulfillment.) One winner per household. No purchase necessary. Winner will be randomly chosen and odds of winning are based on number of entries. Contest runs from 10/2/2017 through 10/14/2017.
I hope you go see the movie — let me know what you think about it! (And let me know below — would you want to be a queen? Why or why not?)