This week has been fun! I've gotten a ton done in the world of social media, spent a lot of time in the kitchen, made plans for my next hair appointment (yes, please, more purple) and had a lot of good family time. We also worked on getting ready for the holidays.
Late last week, I took Little Dude to see Free Birds. So cute! He's at the age where he's not entirely sure animated movies are his thing anymore, but this movie had him laughing the entire time. When they're almost 13, you don't see as many smiles necessarily — it's the age — but that evening made up for it! Total smiles, and it wasn't just the box of Junior Mints I bought him. (Or the bucket of non-buttered popcorn, which I mostly ate.)
On Saturday, the fam and I went to see Thor: The Dark World and WOW.
I am a HUGE Thor fan. HUGE.
This movie made me very happy. Sure, the kids and my husband liked it, but let's be honest. I went for me. Abs, deep voice, the hammer…oh, and Loki isn't bad to look at either. If you like Marvel movies, this is one to see. Family-appropriate, lots of subtle humor and I think better than the last movie. Now I can't wait for the next Marvel movie to come out. <Counting days.>
This week has been a mess of work, blog projects and baking. We have Little Dude's triennial IEP in three hours and I always take fresh-baked treats. No, it's not a bribe — it's a "I'm here as a mom who wants to work with you as part of the team" symbol. These people give up afterschool time to help LD and I want them to know we appreciate it. All assessments are done and turned in, so hopefully all goes smoothly.
In other baking news, I made English Muffin bread, several batches of apple butter and apple chips (those apples I bought at Oak Glen were neverending bags) and apple muffins. Yum. (You can get that recipe from my prior post, where I reviews Sweet Debbie's book on organic & allergy-free treats.)
I don't normally tell you about my toes, but I'm going to today. Tomorrow I'm getting a pedi with older dd, but in the meantime, I'm sporting my new favorite nail polish color.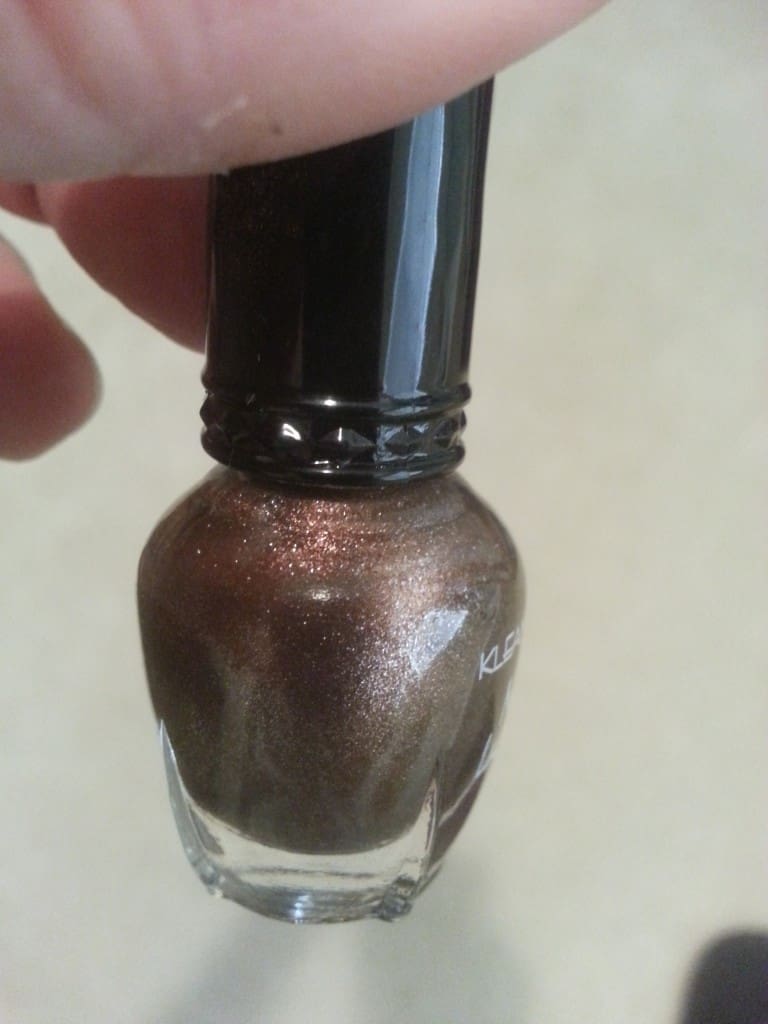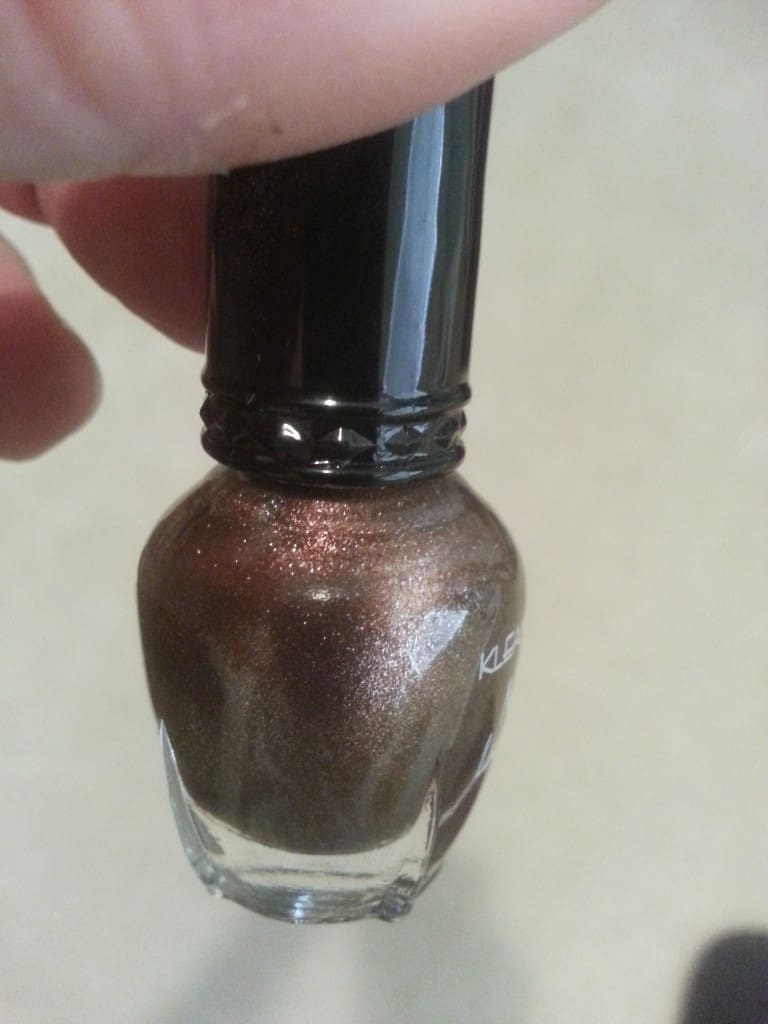 Isn't it pretty? I've only had it on a few days now so I can't give you a review on it other than to tell you my secret: I bought it as part of a six-pack of polishes at Ross Dress for Less. (Lots of people bash the store, but I personally love it. I can buy brand name clothes while being disposable fashion as well. Score.) Let's call it part of holiday prep, as I'm just bringing out the Thanksgiving decor in various shades of brown, orange and red. (And I'm stopping in at Dollar Tree tonight for a few more quick items, I know when it gets closer to the big day, I'll be out of time.)
Tomorrow we celebrate the birthday of our oldest. (Can you believe I'm the mother of an almost-25-year-old? No! Me either!! Glad I have a 12 yo to keep me young. Or grey, hence the upcoming salon appointment.) Big dinner plans are in the works.
That's it in my world, for now. I've got some other awesome product reviews to share with you over the next couple of weeks, so if you're looking for healthy snacks or a way to get through the holidays without injuries sidelining you, be sure to come back soon!
Actually, come back anyway — I love my blog community and hope to keep meeting more of you.