Two weeks ago, we took our first international trip in a few years. We travel a lot domestically, but this was our first trip to Europe and I was a little nervous to travel abroad for the first time. Since flying this far is different post-pandemic, I did a lot of research. Despite weeks of preparation, there are still things we missed and learned along the way. If you're considering overseas travel in 2023, here are our best international travel tips for post-COVID travel.
Our trip to Paris, France, was originally scheduled for early April 2020. The world shut down two weeks before, and we had to cancel everything. We did get refunded, everything but the $500 from AirFrance. (We were given a voucher, which expired before international travel was allowed; we were in that interim group of travelers before everyone was required to refund 100% due to the mandatory lockdowns.) We rescheduled it in November 2022, and like many other international travelers, we worried during those four months if something else would arise, again postponing our trip.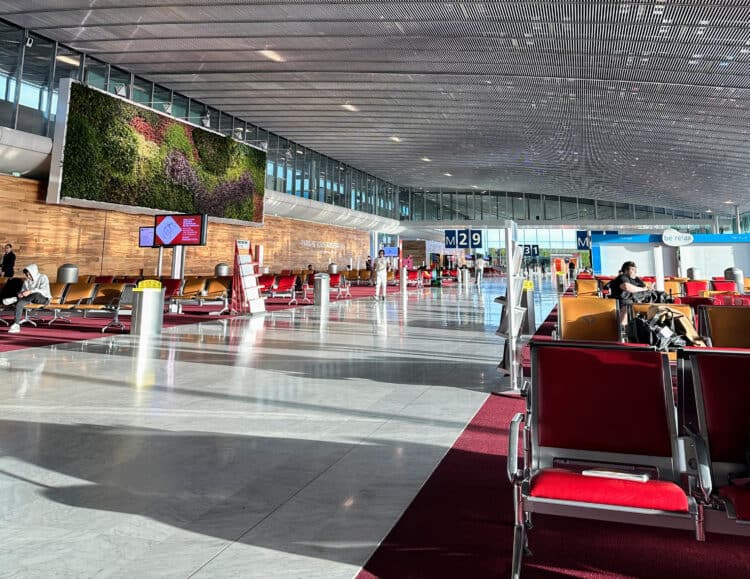 Traveling internationally for the first time? It adds even more pressure, but keep reading for top travel tips to put your mind at ease, especially if you are a solo traveler.
I don't think the world will ever look at travel again in the same way. What was once an escape now always carries the remote possibility that we'll enter a country and not be able to leave. This trip was to celebrate our wedding anniversary, and the last thing I wanted to bring was a laptop, but the thought lingered in the back of my head: what if something happens and we're quarantined? Stuck? Unable to get home? I'm self-employed and not being able to meet deadlines or work for my clients slightly terrified me, but I pushed it away and refused to let it ruin our big moment. Thankfully, it wasn't a concern but the pandemic has tainted that feeling of hopping on a plane for a getaway at will. Will it ever return to normal? That remains to be seen.
Best International Travel Tips: Things You Need to Know Before Getting On Your International Flight
There are a lot of international travel tips available on the internet, but I've tried to summarize the biggest, while adding our personal spin. We've followed the most common questions with a few random tips to consider as you're packing.
Should I Get Travel Insurance?
The one time we didn't get it was when our international trip in April 2020 was cancelled. It was so early in the pandemic, airlines weren't required yet to refund our money, so we lost $500. (AirFrance, I'm looking at you.) Travel insurance costs a lot less than that. CostCo Travel has a company they work with and they provide a link on the booking pages. It covered so much, including lost luggage, flight delays/missed flights, hotel costs, delay costs, and all the big trip issues as well as providing full refunds if we were sick or there was an emergency. It cost $145 for the two of us, total, and it provided peace of mind for almost any possible event during our trip. You can search for other options online or ask your travel agent as soon as you have your travel dates; read reviews and read the fine print.
How to Schedule My Flights for Convenient Layovers…But Not Too Long
No one wants to sit in an airport for hours, but you also don't want to be running from one terminal to other, especially if you're unfamiliar with the airport. We had a 4.5 hour layover in Atlanta, Georgia, on our way home from Paris. It felt long, and was, but what we were unprepared for was having to pick up our bags in customs, take them to another area in customs, have our passports viewed again and then go back through security. That took some time and if we'd had a short layover, we may not have made it. Look at airport maps in advance. You won't know gates or even necessarily which terminals you'll arrive at or depart from, but you can see where your airlines terminals are. Some are right next to each other, while others, such as AirFrance to Delta at London-Heathrow, require you to take a very long walk through a maze of signs that may not be in English or your primary language. Ask your travel agent if you're worried, though most online flight systems take it into consideration when offering you those connections.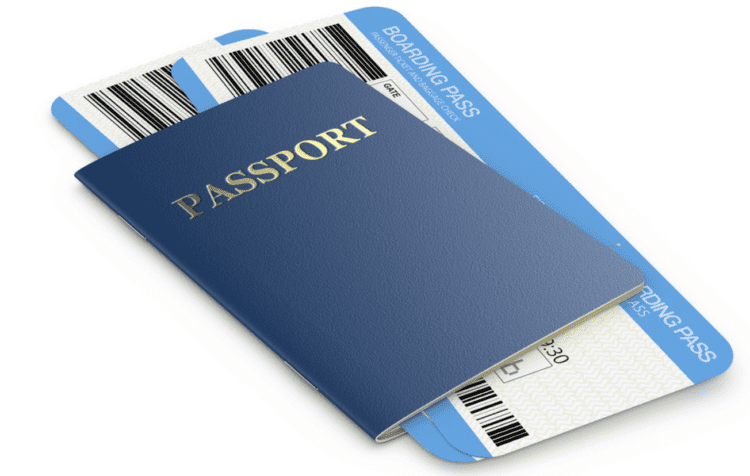 What Travel Documents Do I need to for International Travel?
In general, you'll need a government-issued ID and your passport and/or Visa. Be sure your ID card is not expired, and that your passport has at least six months left on it. (They want to be sure you're not stranded overseas should you get stuck there or stay longer for some reason.) The REAL ID will be required for US travel as of May, 2025, so be sure to be ready in advance. Getting our California REAL ID only took about 20 minutes at the DMV, but it can take weeks to be mailed to you. Head to the Department of Motor Vehicles for your state to see what your state requires. Names should also match, so if you've changed your name, your documents will need to reflect that. Passport changes can take weeks to months; I renewed mine in the fall of 2021 and it took 14 weeks to be mailed back. I don't have any good Visa advice but do your research to make sure it doesn't add any kinks to your plans. Also, keep copies of your passport tucked in a suitcase and one at home, just in case. If you lose the originals, it will save you time getting that settled when it's time to return to your home country.
Navigating International Airports
As I shared above, international airports can be a little scary. Signage in some airports is not what we're used to, and you may be required to jump on trains. If you have time to learn the basics of that language, it will pay off. London-Heathrow Airport was incredibly crowded, had a lot of construction going on and signs were unclear. We didn't have a lot of time to get to our next flight and we ended up just following the crowd. I gotta be honest, it stressed me out and I didn't have time to really look around much, but what I did see was a ton of people, not enough seats and a lot of high-end shops rather than the typical airport souvenir stores. I wish we'd had longer to explore a little.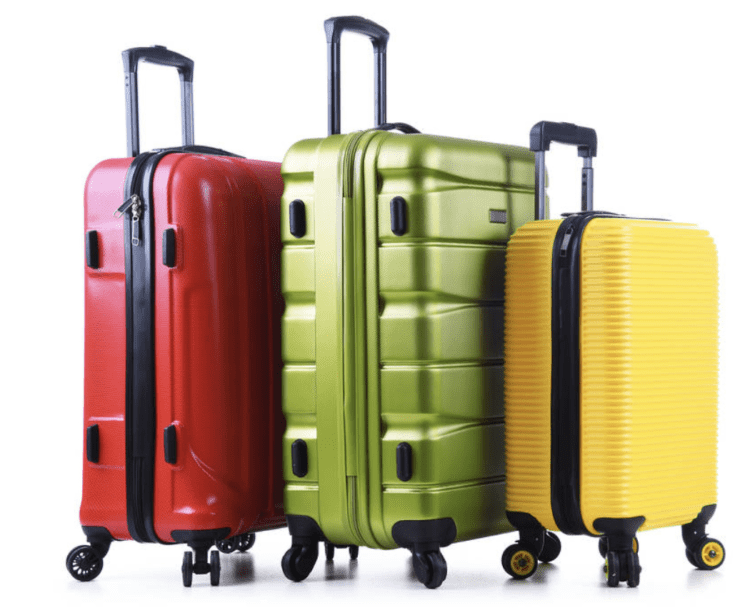 Baggage and International Travel
Airlines have different allowances for luggage, as well as fees. I'm a Delta SkyMiles member, and each of us got our large checked bag on for free; however, the dimensions were 62″, which is the length, depth and width combined. That meant the bag we bought for 2020 was now 2.5″ too big, so we had to get another one for Steve to use. We also were allowed one carry on and one personal bag. Because the overhead compartments fill up quickly, we heard a lot of the Delta planes in the US asking for people to check their carry-on if it couldn't fit under the seat in front of them. We didn't experience those same announcements overseas, but to ensure we didn't get stuck on the plane waiting to get our bag from a row behind us, we took only luggage that would go by our feet. This is crucial, IMO, to comfort on a long flight. Having a comfortable hoodie, neck pillow, Ibuprofen, chargers, etc., available the whole time will make it so much easier when you're stuck in your seat for 8-10 hours.
Really important thing to know about baggage: when you return from another country and have a layover before you catch your final flight in the US, you may be required to pick up your bags from baggage claim EVEN WHEN THEY ALREADY HAVE A TAG TO YOUR FINAL DESTINATION. We were not aware of this, and we only halfway heard an attendant telling everyone to get their bags. We were unaware, so we asked someone else and she said "yes, go get them or they won't advance to Ontario without you." This meant going out of the airport departures area (beyond security), getting our bags from baggage claim, taking them to a special customs conveyor belt, and going through the whole security process again. I'm so glad we'd paid attention or we'd have been missing our bags upon arrival back in California. (I'm not sure about the whole process, but our bags weren't searched, just put right back in another area. It felt a lot like a waste of time that we hadn't experienced at all in Europe.)
Arrive at the airport at least three hours before your flight. There are always plenty of airport personnel should you need travel assistance or direction.
Going Through Airport Security Before Your Flight
In the United States, unless you have TSA pre-check of some level, you will need to take off your shoes, jacket, etc., and unload even food into bins to be scanned while you go through the human scanner. Overseas, shoes do not come off. Security goes much faster, and we didn't have to bring out snacks. We still ran into a few of 'those' people though, the ones that go to their bin when it comes out the other side and they don't move. You can't get to your phone, your ticket, all your important stuff, while they a) make a phone call, b) retie shoes, c) reorganize…all the things you can do at the bench or counters that international airports all had.
How Do I Pay for Things When I Travel Overseas?
You can pay with your regular credit card, but be prepared to pay a hefty fee for each transaction. Talk to your bank at least a couple of months in advance, if you can, and inquire about their international credit card. There are no fees and you pay it like you would your regular card. (Just be sure it gets activated in time! Ours got 'lost in the mail' aka smushed by the post office and we had to scramble and have one overnighted and activated immediately.) Also talk to your bank about getting local currency in advance. Our bank, Bank of America, has it delivered to you or you can pick it up from them directly. We took 300 EU when we went to France and came home with around 40 and change left; the bank will exchange it again for us. We used it mainly for tips and street vendors.
24 Hours to Go, Time to Check-in: But Wait, There's More
When you go to check-in, a quick two-click process can take 2-3 minutes now due to needing to input your passport information. I attempted to do it online two weeks prior, but for some reason it still made me do it again when I checked in for my flight. You'll want passport numbers, expiration date and your ID handy to do this. Even being a SkyMiles member and having checked in the second that clock turned 24 hours in advance, we were still the last group each time. Having reserved seats means this is less of a concern, but if you're stowing baggage in an overhead compartment, this could mean they run out of space by your row, so be ready. I hate being one of those people who hover to board, but when you're the last of the pack, despite paying a lot for a flight, it can stress you out a little.
You can also register for travel alerts in the event of emergencies, to see if you need to make any permission to travel or to make changes.
How Do I Make International Phone Calls with My US-Based Phone?
We have Verizon, and we were able to set this up in advance. However, Verizon seems to default to the non-main cell phone number every single time I do anything, and when we landed at LHR, I tried to text my son to check-in. I had no service, and airport wifi can take a few minutes. (Random tip: have Facebook on your phone and let is use that to log-in for a faster experience.) It took me 15 minutes of online chat, once I got wifi going, to have Verizon correct their mistake. Without it, it would not let me call anyone, which is weird, because you're supposed to be able to use it, just at a per-call/per-text rate. Verify with your provider in advance to avoid any difficulties. Our international phone plan ended up being $10 per day, per line, and was well worth it. My husband just used wifi at the hotel or venues. Save money and avoid international fees if you can!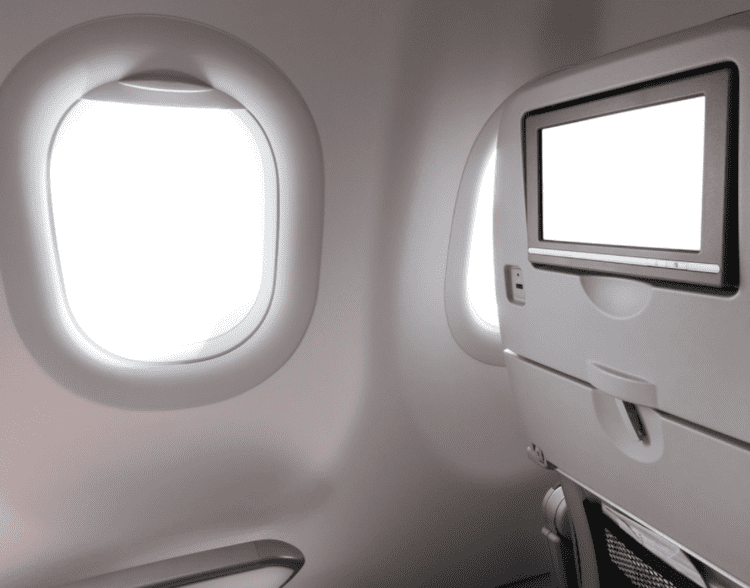 Tips for Flying Comfortably
Having all your best travel accessories and personal items available, like I talk about above, is number one. Other than that, most international flights supply blankets and a travel pillow. Delta also passed out a 'travel kit,' which included a mask and headphones, and I'm not sure what else as we didn't get one.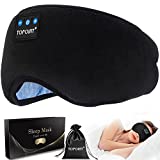 The free airport earbuds aren't bad and since you can't use Bluetooth to watch the in-flight entertainment or listen to the music, they are handy to have.
I was going to wear Birkenstocks, so I could slide them off and wear "airplane socks," plush socks for warmth while trying to nap, and it was easy to put shoes on for any bathroom visits, but it was cold and rainy in Paris, so I wore Converse since I wouldn't wear the Birkenstocks anywhere else. (Those Birks would have been easier for the US security checks though, on and off in no time.) I also ordered a massively oversized man's hoodie, with pockets, for airplane wear. You can put your neck pillow inside the hoodie, pull it over your head and it holds it in place! It also makes a great blanket.
A dual charger plug allowed both of us to keep our phones/tablets charged in-flight. Delta doesn't charge for food/bevs on international flights, but they were cashless for purchases for US domestic flights. (If you have a minor or young adult flying on their own, help them be ready with some sort of card.) Check your airlines ahead to see what type of entertainment they offer; some airlines require you to download an app and sign in to watch the free shows or movies, and you'll need to have your phone on airplane mode.
Do I Need to Speak the Language to Travel?
No, but Google Translate can be a huge help in almost every foreign country. Put it on your phone and have it ready just in case!
Last tip: join your airlines miles program. Even if you aren't trying to earn free flights, you can score with free in-flight wifi on domestic trips. Worth it! Some even give you lounge access at lower levels, and in a busy airport after a long flight, that can be invaluable. Take all the travel rewards you can get!
Like I said, international travel tips and travel advice is all over the internet, but I hope this collection helps you turn into a world traveler! Preparation can make all the difference on an expensive trip, no matter how many countries you're visiting.