As a long time Disney fan, when we planned our trip to France, of course we had to spend a day at Disneyland Paris. To make sure we made the most of our day, I familiarized myself with the Premiere Access features in the app before we even left the United States. I thought I was ready, but I'd still missed a few things. If you're planning a trip to Paris any time soon, here are a few tips we learned to help you avoid making the same mistakes we did.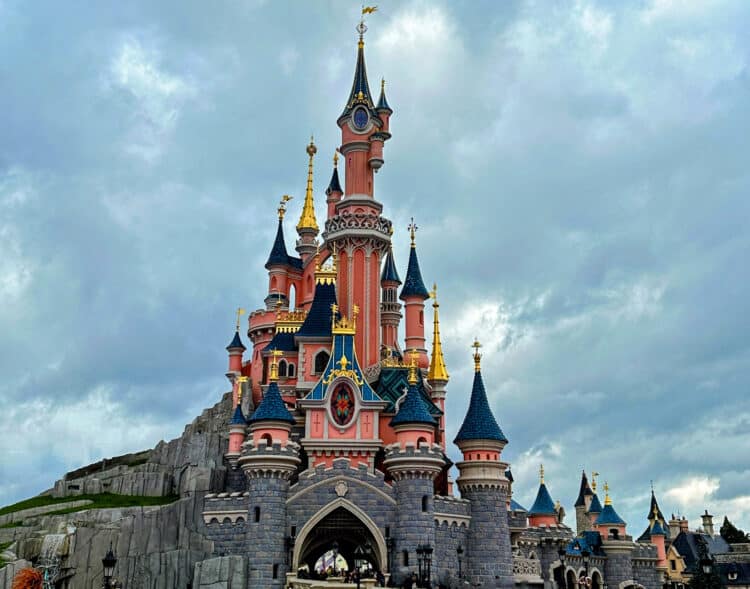 First, a few logistics about the park itself. Disneyland is about 35 minutes outside of Paris. It's actually in the city of Chessy, France, about 20 miles east of Paris. When you purchase your ticket online, you have the option to add on a round-trip shuttle; it's cheaper than a taxi and you can choose your pickup and drop-off point from several options. Getting a taxi in the morning in Paris is not always easy, so the peace of mind is worth it. You don't want to have just one or two days in the parks and miss any time trying to get a ride.
Currently, you have to purchase your ticket in advance OR reserve the date if you have already purchased an undated ticket. There are NO TICKET SALES AT THE PARK.
There are numerous hotels onsite, which are really convenient if you are doing multiple days at the park; just be prepared that if you still plan on going back to Paris for any vacation days before or after, you'll probably want to relocate to a Paris hotel.
Tickets at Disneyland Paris cost quite a bit less than Disneyland California. At the time of our trip, the conversion rate from EU to USD was $1.09, which made our two-park, one-day ticket, including shuttle, about $165 USD per person. You can pay almost that just for a ticket in California. Purchasing them online is easy, and you can use your regular Disney.com login to link your purchased tickets to the Disneyland Paris app. Do this for an easier entry. I recommend you also print out the paper versions of the tickets. (FYI: If you purchase undated tickets to use later, the cost is significantly higher, almost double.) If you buy tickets for multiple days, subsequent days cost less each additional day.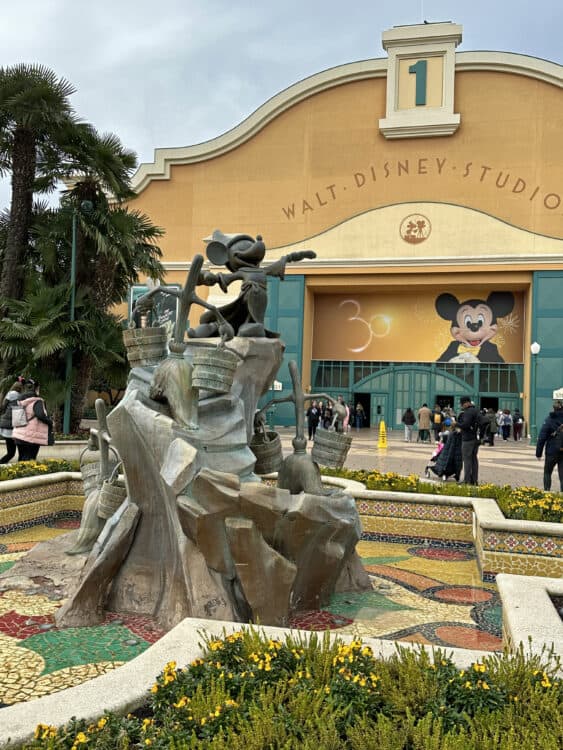 If you visit Disneyland in California, you're probably familiar with the Genie+ options for $25 per day; if you're a Magic Key holder, you can get up to 20% off of that cost. In France though, it is called Disneyland Paris Premiere Access, and it's a lot more expensive. Depending on when you go, it can be $95 per day or $143 per day, per person. That is in addition to your ticket, so your one-day, two park, unlimited Premiere Access could be $252, or more, per person. It gives you one fast lane entry on any attraction in the park — but only one, so you cannot reuse it on the same ride. The biggest perk for the cost? No time restrictions! Just go get in the fast lane without having to use the app to select the time to return. You can purchase it when you buy your tickets, or once you arrive at the park via the app. (You can go to Guest Services to purchase it, if you don't have the app.)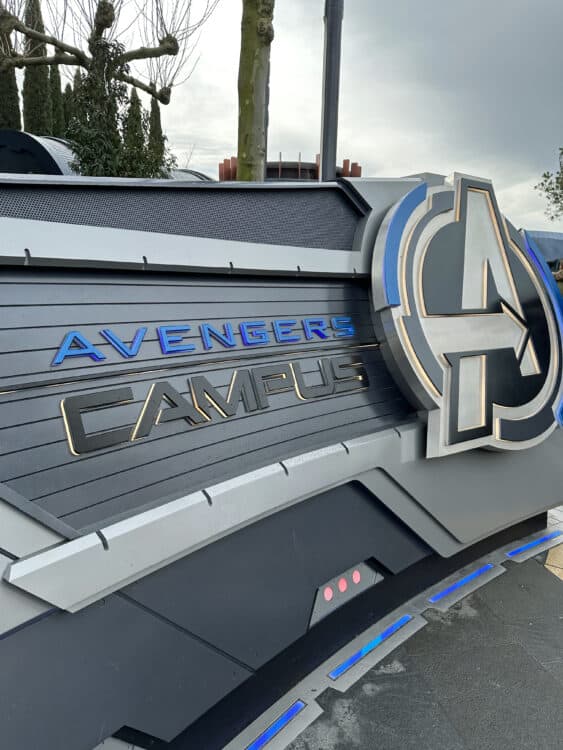 The other option is an a la carte type of Disney Premiere Access, where you purchase it per ride, per person, as needed. It will offer you the next available time slot. The ride costs are different per ride. We paid 6 EU per person for Peter Pan, and 12 EU per person for Avengers Campus Flight Force. At the end of the day, we used the system for four rides, which cost us approximately $112 USD…and it was totally worth it.
It's simple to use, but there were a couple of things I wish I'd known in advance. When you are in the app, you can choose which attraction you want to go on; selection the Premiere Access option and it will give you the time. As long as you've linked your tickets in advance, you can choose who in your party needs one, one attraction at a time. Then you pay for it as you go. This is where we ran into a delay.
Each time I went to purchase it for a ride, I had to sign into the app, then select PayPal (because I didn't have an international credit card attached to the account — my mistake) and sign into PayPal, and of course, I'd forgotten my password so I had to search for it in the Passwords area of my iPhone's settings. The app held nothing for our next purchase, so I had to redo this each time, minus the password hunt. Park wifi is not the fastest wifi I've seen, and if you're in a hurry, be patient; it can take a few minutes to complete the purchase and get confirmation.
Speaking of the international credit card, you'll want to get one of those in advance. If you use a typical United States credit card, you can pay approximately $5 in fee PER TRANSACTION. That can add up fast. Talk to your bank about the international card, but do it a couple of months in advance. It took a few weeks for the card to be shipped to us. The first one was eaten in the USPS mail system somewhere, so a new one had to be issued and shipped overnight to the bank for us to pick up. Then add it as a payment option in your Disneyland app.
Before you willy nilly start selecting rides to go on, do your ride research. Give yourself — and your stomach, if you go on a coaster — time to settle between attractions. You do have an hour to get on a ride, but the two parks are a little further apart than those in California, so plan your time accordingly. The line to get on Pirates of the Caribbean, for example, moved quickly until we got close to the boats. Then the line splits into two lanes, with the one to the right wrapping around a few more pillars; it moved significantly slower from that point. We waited about 15 minutes longer in that line, and it cut our time close for the next Premiere Access selection we'd reserved.
Not really related to this topic, but something you should know when you plan, is that smoking is incredibly common in France, and it is allowed in Disneyland. We saw smoking sections all over the park, in the weirdest of places, even near rides focused on children. Come out of the restroom, walk through smoke. It was really disconcerting and hard to get used to.
You can also book character photo opps and shows via the app. It's very helpful, but again, can be slow. Research the app in advance so you can see the park layout. Signage in France is not what we're used to in California and while the parks are very similar, not everything is where it is in California, and Walt Disney Studios is very different from California Adventure. More on that all in another post!
To get everything you want accomplished, use the Wish List option of the app. This helps when you're looking to purchase Premiere Access or to check wait times on your biggest priorities. It also helps you to not forget anything. The minute we arrived, we went into Walt Disney Studios and headed to Avengers Campus. Standby line for Flight Force wasn't horrible, but we knew were going to have to use Fast Lane at least several times to get everything done. There was no way we were going to go home without having ridden Phantom Mansion, so I immediately purchased access for it next. Later on, we used it for Peter Pan and Star Wars Hyperspace Mountain.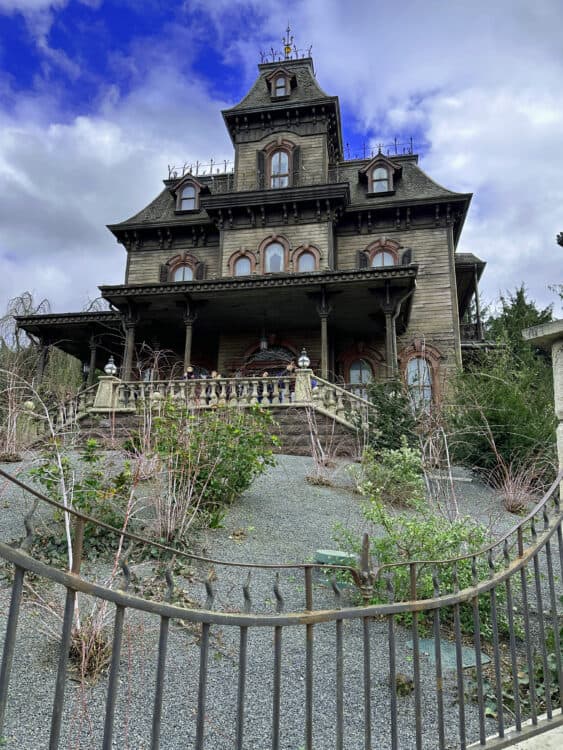 Pay attention to closures for shows; we missed eating at Pym Restaurant in Avengers Campus because we didn't realize the area closed early that day. You can use the app to order food, make reservations or check for last-minute cancellations. Even if you can't make them in advance, via the app, look while you're there — you may get lucky!
As good as the map is, it isn't the best when it comes to directing you back to the parking lots. Pay close attention to wherever you get dropped off. Take a photo if you can. In our excitement, while coming into the park, we didn't look closely enough to our drop-off point. We knew in general where it was, but got turned around on our way back to our bus. We had to stop and ask security guards, who teased me about my French and got us on our way to the bus in time. (Tip: shuttles, buses, etc., they mean whatever pickup time they say. If you are supposed to meet them at 8:35 at the drop-off point for your ride back to your hotel, they won't be there and open at 8:30. They will pull up at 8:35, rain or shine.)
The app is, in my opinion, vital to a successful visit. A spare phone charger is recommended, it's a phone drainer. I can't imagine not having it for our first visit. Chargers are available for rent in both parks.
Also vital was using the fast lane option on an a la carte basis. We did wait in some lines, with the longest one being Cars Road Trip, but it was only about 40 minutes. We were still getting over the craziness of Flight Force. (I won't spoil it for you, but ohmygoddd it was rough and wild and not at all what I expected, despite research. And I LOVE coasters..just not that one.)
So here is a quick summary of how to utilize the Disneyland Paris Premiere Access options and app:
Download the app before you go and familiarize yourself with the map.
Link your tickets.
Purchase your Premiere Access unlimited option IF that's what you choose to use.
Book restaurant reservations.
Create a wish list.
Add your international credit card as a form of payment. Alternatively, use PayPal, but be sure you know your password.
Check daily show times and any area closures in either park.
Take a photo of your drop-off spot and landmarks.
HAVE FUN AND TAKE A TON OF PHOTOS!
If you want to read more of our Disney content, start with our post all about Avengers Campus at Disneyland California Adventure and learn how to enjoy a rainy day at Disneyland here!