A couple of months ago, my friend Monica over at My Life Is A Journey set up a fun weekend trip for us to go on along with Erin over at Horsing Around LA. Thanks to several businesses who gave us free admission, food and/or lodging, we had a fun three-day trip on a very low budget. You don't need a lot of time or money to take a fun girls' trip to Carmel and come away with wonderful memories! Read on for some recommendations on where to stop and how to fit it all into 72 hours!
We left the Oxnard area early on Saturday morning, straight up the 101 headed north. Our first stop was at Ostrich Land USA in Buellton. I've passed by this place so many times, never stopping because we've always been in a hurry but that won't happen anymore. As an animal lover, I was really excited about the chance to get close to one more kind of animal.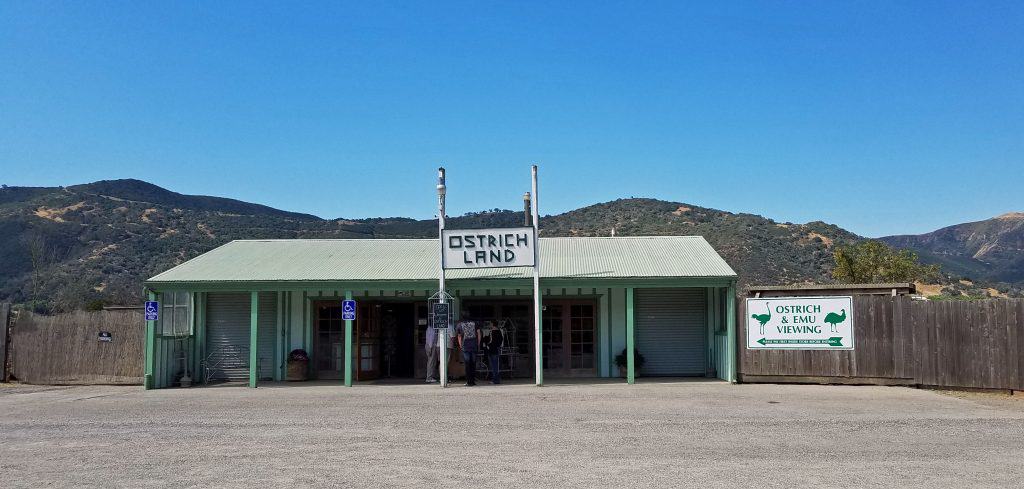 Even though ostriches and emus may not be known for being soft and cuddly, they were very fun to watch. For $1, Ostrich Land will give you a bowl, with a long handle, to feed them all. We stood at the rail, bowls in front of us, as the animals got curious and quickly approached. Did you know that emus get up to 30 mph and ostriches get up to 45 mph?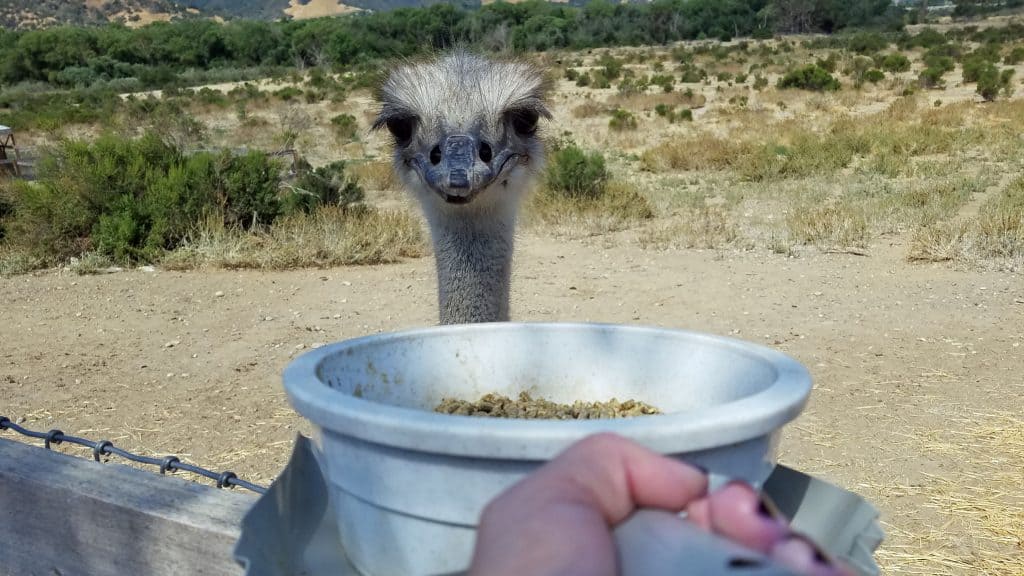 This guy was smiling at me…right? Okay, maybe not, but I choose to think he was thanking me. I really saw personality in these unusual animals.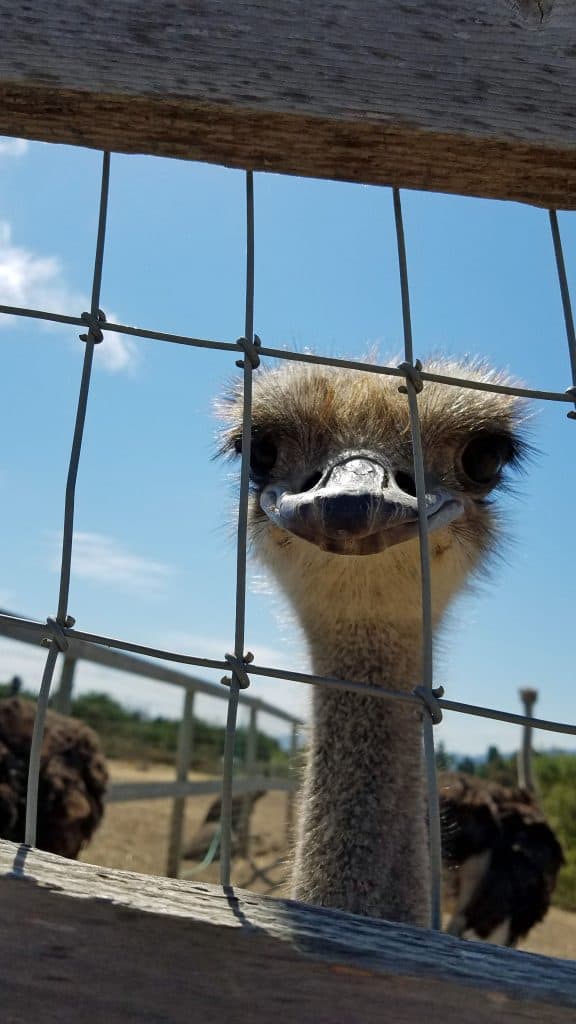 This guy smiled at me, too. I named him, and when he was distracted by another guest, I may have touched a feather. Don't tell anyone. These guys can bite and it's not pleasant. They seem a lot smarter than I would have imagined, and I really enjoyed watching them interact with guests and each other. For only $5 per person, it's well-worth a stop and you can see it all in under an hour.
Next up was Solvang, where we grabbed lunch at The Succulent Cafe and got ice cream at the Solvang Trolley Ice Cream shop. A few minutes of exploring and window-shopping of creme puffs and aebleskivers and we were back on the road. My fancy grilled cheese and raspberry mimosa was a perfectly decadent lunch to start a weekend of indulgence, and that whisky pecan praline ice cream filled me up for the remaining four hours of drive we had ahead.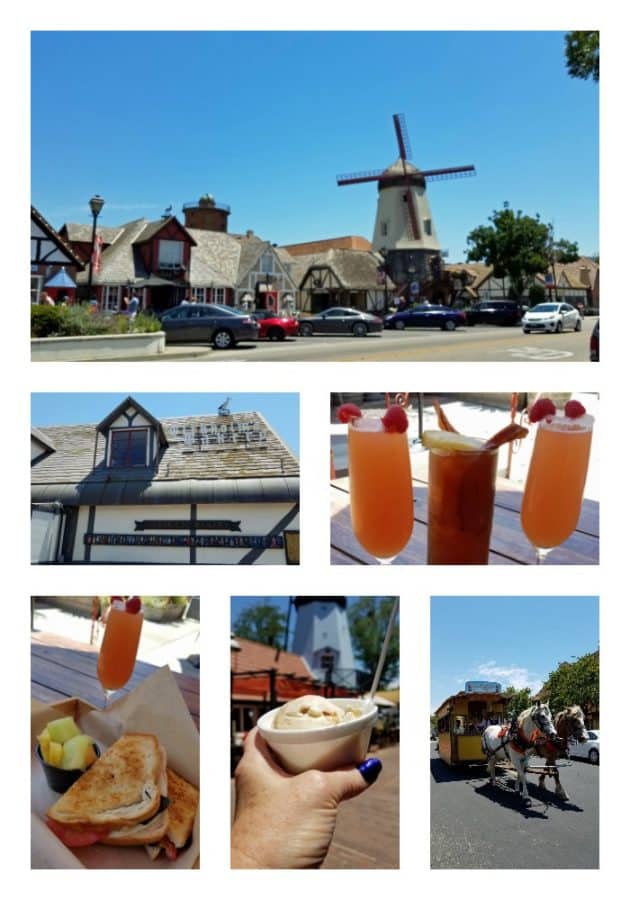 We arrived at the Hofsas House around 5pm, where we were each given our room keys so we could unload our rental car and park it for the evening. Parking in Carmel can be a bit of a challenge, but that's what helps keep traffic down. Everyone walks everywhere, which makes it for such a relaxing place to explore. Less noise and less rush, you feel like you're not in busy California. One big thing that Hofsas House is known for, aside from the exemplary hospitality, is the fact that each room is unique. From the decor to the layout, nothing is the same. My room had a gas fireplace, while Monica's and Erin's rooms had wood stoves. It gets chilly in Carmel at night, so we put those fireplaces to good use.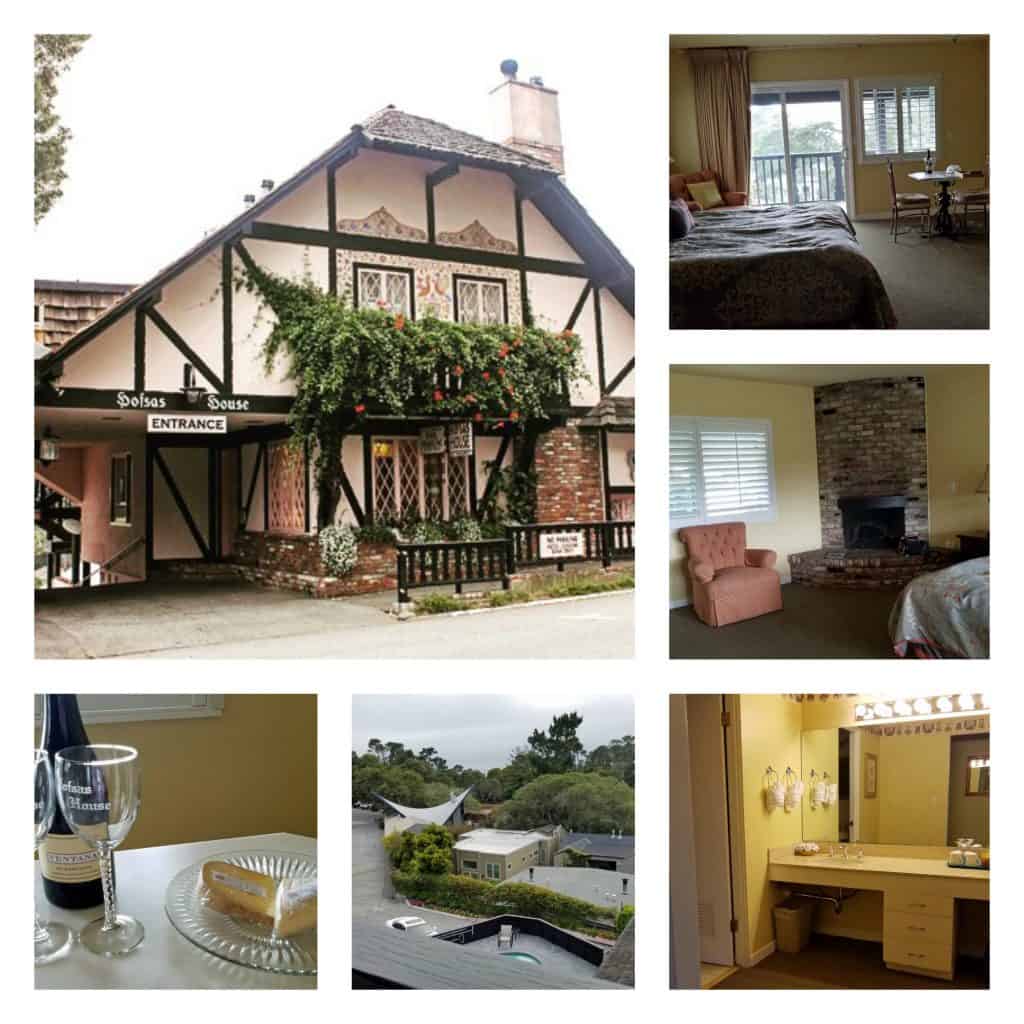 Thank you, Donna, Carrie and everyone at Hofsas House, for everything, but especially that wine and cheese. I had big plans to open that bottle when we returned that evening! My balcony's view of the ocean was beautiful despite the overcast skies and I was so tempted to hop in that pool or head to the spa or sauna. (They really have thought of everything, including the breakfast in the front lobby each morning, with pastries, fruit, yogurt, coffee, juice, etc., available to eat there by the fireplace or to take to your room.)
Dinner that night was at Flaherty's down in the center of Carmel. We were exhausted and we were on our own for the night, so I neglected to take photos of my calamari. I did take pictures of our jalapeno margaritas though. Priorities.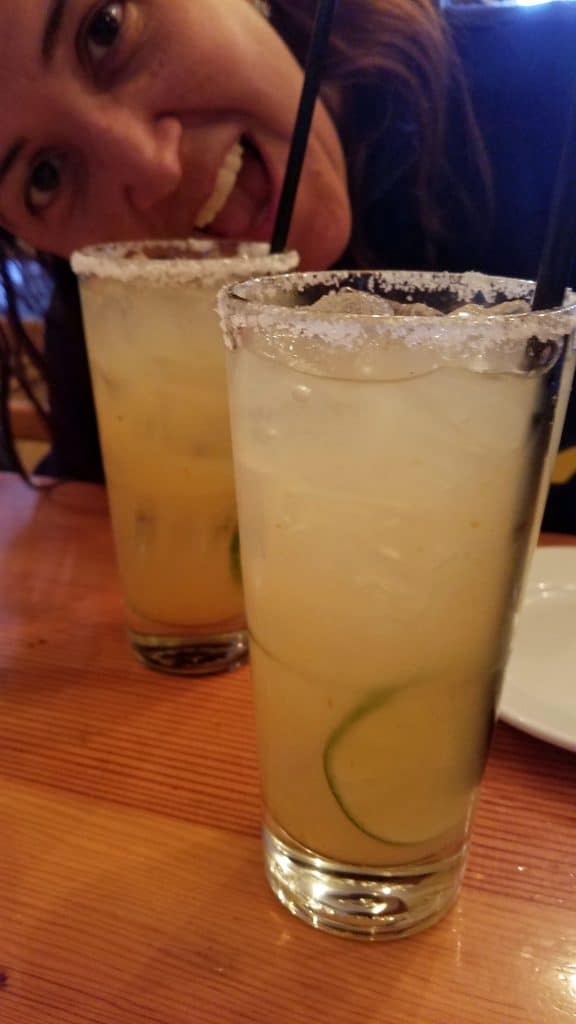 That was one spicy margarita! We went back to our rooms after dinner, as everyone had some work to do and we had a big day ahead the next day. A hot shower, my Marvel pajamas and that red wine all called my name. I fired up the laptop, got some work done and sat outside until it got too chilly; then I sat on the big hearth watching TV while finishing up the work.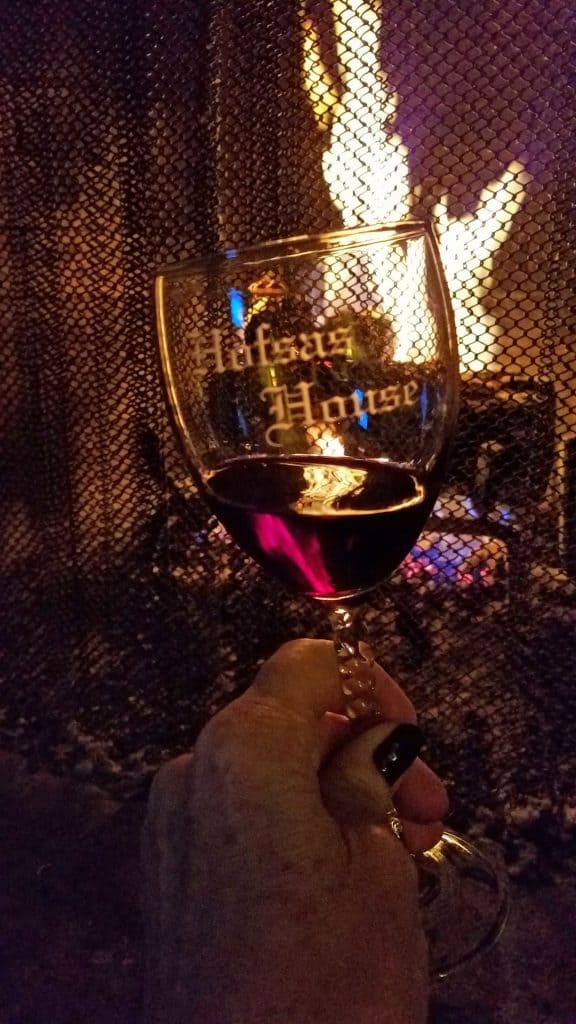 Busy moms everywhere need to take some nights off like this now and then — even if you're working on your laptop, pour a beverage you like and find a relaxing place to sit. Stay tuned for post #2 on our girls' trip to Carmel, where I share our experiences on the 17-mile drive, my first whale watching off of California, with Discovery Whale Watching, and our hosted dinner at Abalonetti's on the Monterey Wharf.
Cheers!