During the pandemic, gyms closed for quite a while. People then either went searching for the cheapest exercise equipment to create a home gym on a budget, or invested a lot of money in the latest stationery bike, treadmill or weights. Home gyms became even more popular, but as the novelty wore off or people had to fit it in around work, habits changed.
I'd bought one of the stationery bikes after I was laid off, but then I decided to go full steam ahead on my own business, and I realized I had less time to fit in a workout. It's easy to beat myself up that I should be working out more, then do it again for not trying to market my business enough. It's a double-edged sword, because prioritizing our health is just as important as keeping our income consistent. This is why I'm happy I had the Cubii under-desk elliptical machine to help keep me active while still sitting at my desk. Win-win! (And thanks to Cubii for sending me one! It's a game-changer!)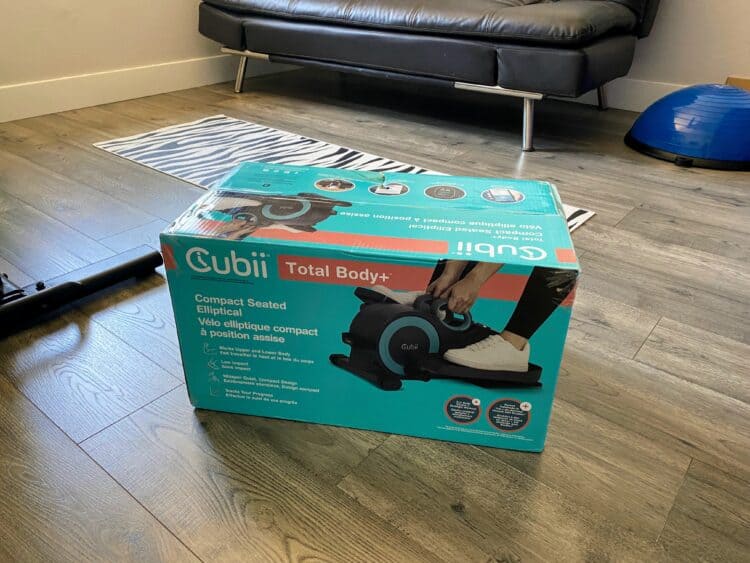 Cubii has now made that even easier, and for a cost far less than even one home workout machine, you basically get two. The new Cubii Total Body+ is not only an under-desk elliptical, but it adds upper body into the mix, activating eight muscle groups in one machine that slides right under your desk.
How many of you sit on endless conference calls or Zoom meetings while working at home? It's easy to get so caught up, you forget to stand and stretch. Now with the Total Body+, I can turn off my video and get in some activity and movement and still get my work done. Using the app, I can change the resistance without even stopping my pedaling, going from a mild pedal to an intense heart rate-pumping burst..and no one hears a thing, because it's quiet. Bonus: the app offers encouragement as you go! It's got an appealing UI and is easy to use.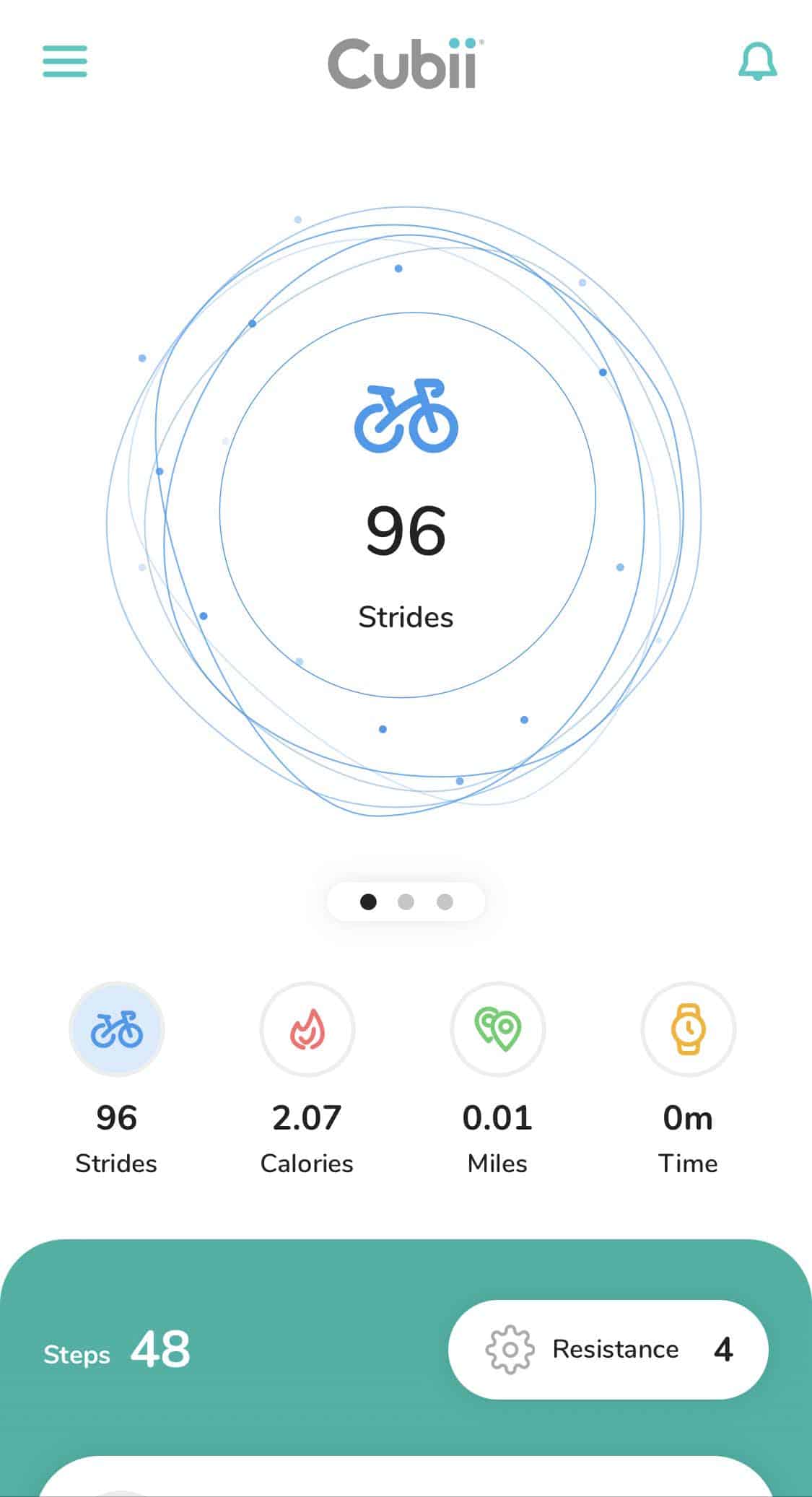 It's also lightweight enough to carry around from room to room and has a strap to make that simple. A friend of mine saw my Total Body+ and said that she could use it when she's on the road for business, because she's not a fan of hotel gyms right now. She'd stow it in her truck and easily take it to her hotel room to get in a workout without running into anyone. Convenience, affordability and ease all in one. Not even the cheapest exercise equipment will do that.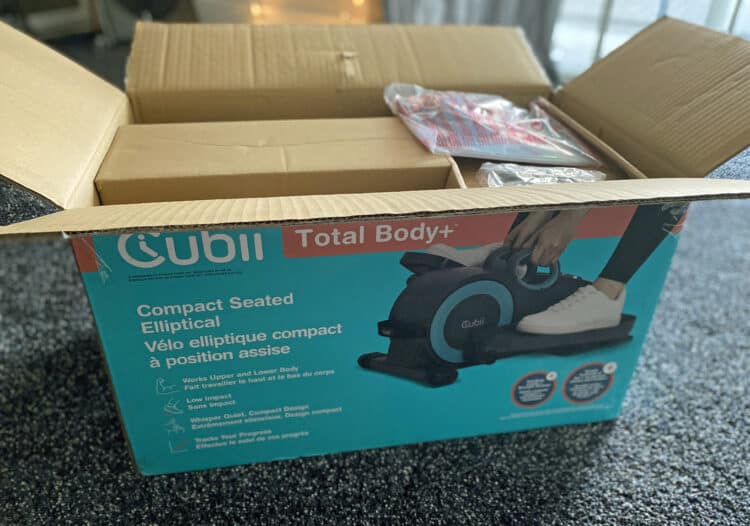 The Total Body+ comes in one box and is easily assembled. In fact, it even comes with the tools necessary to put it together. I put mine together upstairs in my workout/yoga room. (It also doubles as a guest room, because we've got a comfy futon in there, along with my stationery bike, yoga gear, Bosu ball and more. Some day I'll share a post on that space, because I've worked really hard to keep it open, clear, peaceful and spacious. I LOVE working out in there.)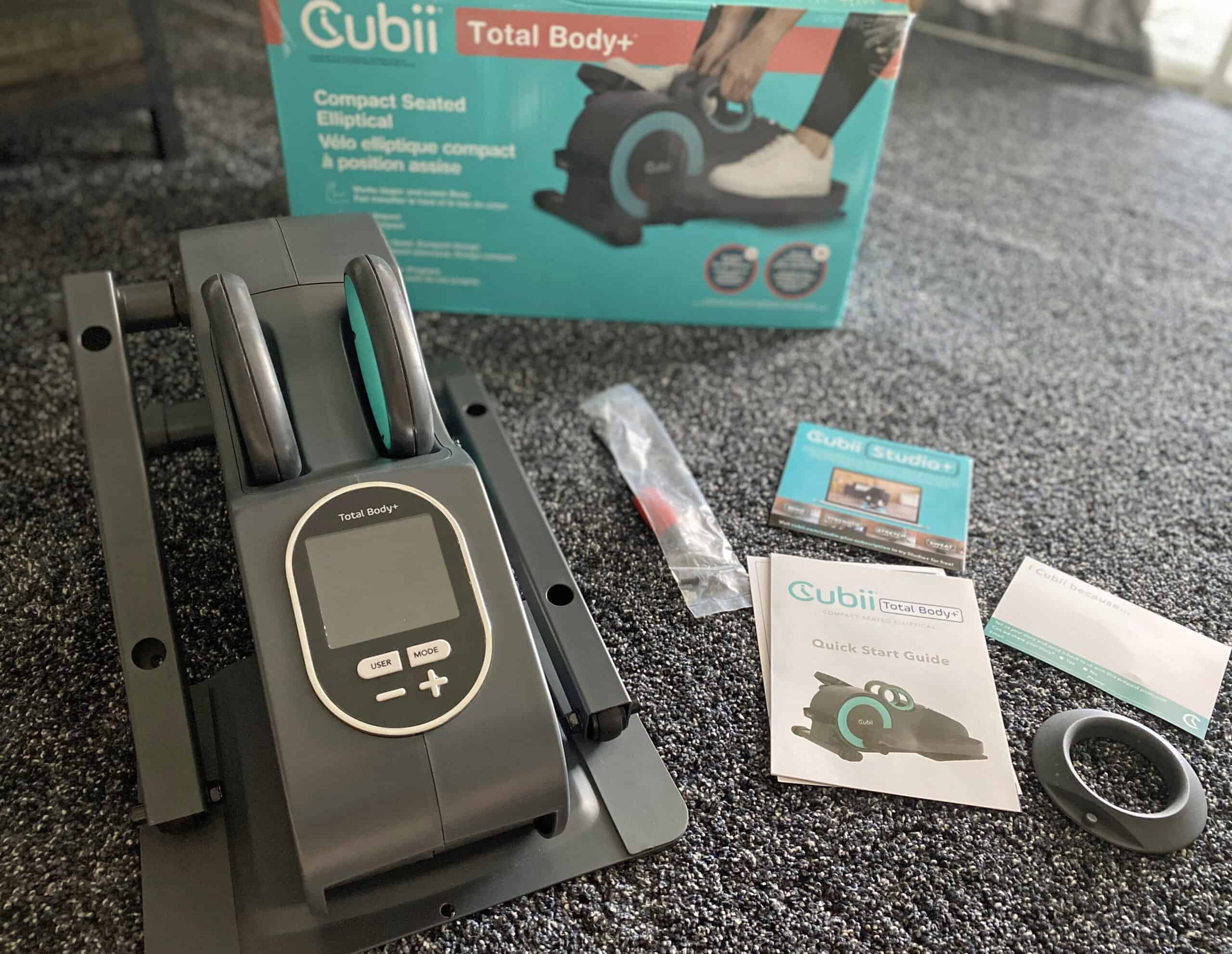 Buying the cheapest exercise equipment sometimes means you'll get things that aren't quality, so you want to be sure you're investing your money wisely, like in the Total Body+. This machine will save you a lot of money on other items and you literally slide it in your coat closet if you need to move it away from your desk. Set it up while you watch TV. Get in that activity wherever you want, and get the cardio and muscle toning you need all at once. A seated elliptical is a lot more fun to use and before you know it, you've gotten in a good workout.
If you like fitness classes, you can even sign up for an additional item, the Cubii Studio Plus. Read more about that subscription here.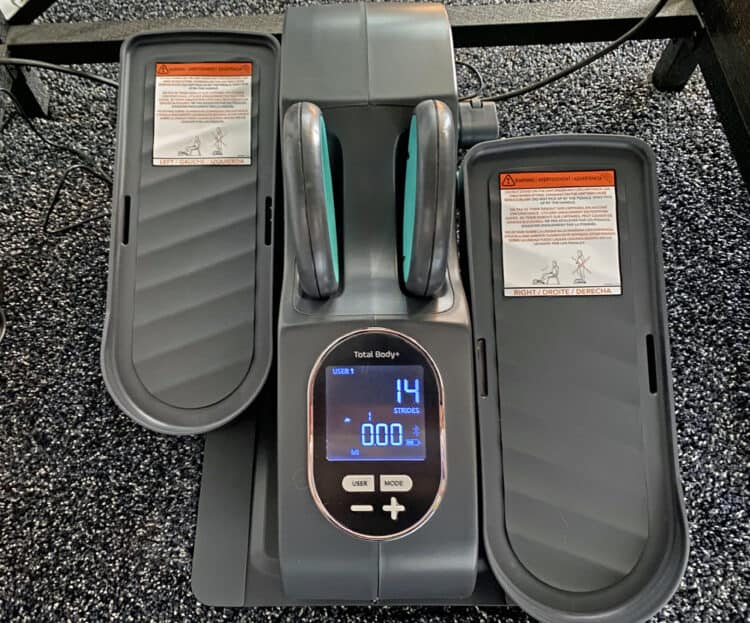 You can order your Total Body+ here — there are still options to be an early-bird, and there are other discounts available. There's even a bundle that comes with a Studio Plus service! Shipping is free and starts in August, so head over now to get on the list to be one of the first people to receive the machine!
As I've shared here on the blog before, I was diagnosed with RA (rheumatoid arthritis, an autoimmune disorder) last year, and sometimes the idea of a workout exhausts me. With this workout machine, I can feel more active, keep my joints moving and not have to feel defeated by the idea of a five-minute bike ride that used to be 50 minutes. That's a good thing for my mental health, too.
Whatever your workout style is, don't literally get the cheapest exercise equipment per piece; instead, make it the cheapest by getting all-in-one like you will with the Total Body+. You don't need to have a dedicated workout room and you can sport those toned calves and tell people "I did it while I work!"