Fireball cupcakes. Sounds too good to be true, right?
Let me say that I normally don't like cinnamon but there's something about Fireball that breaks all the rules. You can drink it straight in a shot, slowly sip it over ice (or not), pour it in cocoa, cider…the list goes on. Since I bought a big giant jug on sale at Bevmo a few months back while there for a tasting, I don't have to worry about experimenting with it. Needless to say, there was no waste with these Fireball cupcakes. Light yet packing a hit of Fireball in each bite, filled with homemade apple pie filling and topped with Fireball-infused Buttercream frosting, you can't go wrong with these cupcakes…other than only eating one.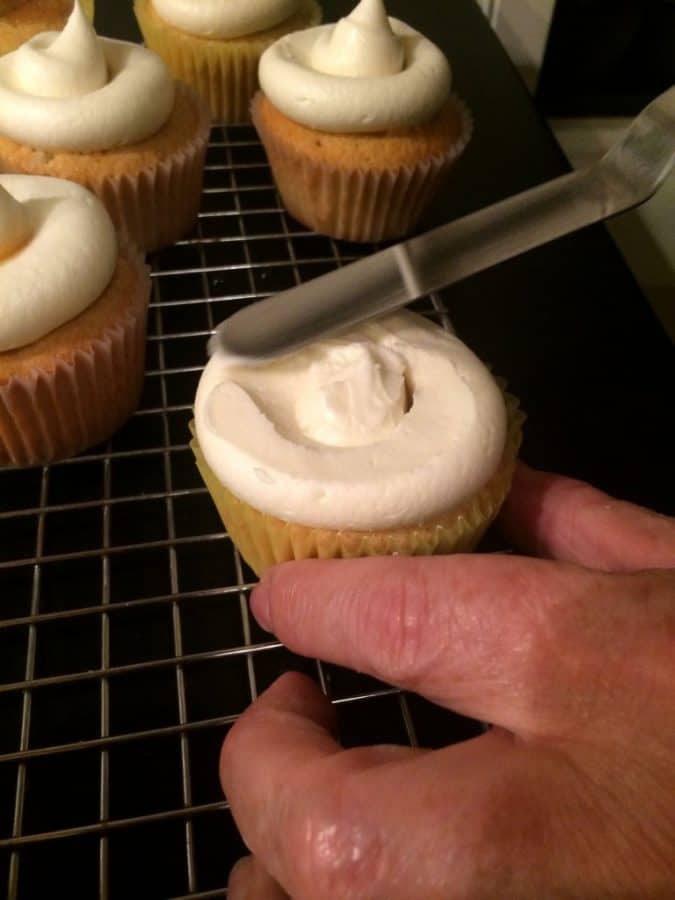 Fireball Cupcakes with Apple Pie Filling
Author:
Fireball-infused buttercream covers a white cupcake batter with the tang of Fireball and filled with cinnamon apple pie filling. Tang and spice and soft apples all in one bite!
Ingredients
2 1/2 cups flour
3 tsp. baking powder
1/2 tsp salt
1 tsp cinnamon
1/4 tsp nutmeg
1 cup butter, unsalted and room temperature
1 1/4 cup white sugar
3 eggs
1/3 cup milk
1/3 cup Fireball
Instructions
Heat oven to 350. Line 26-28 cupcake tin cavities with liners.
Mix all dry ingredients together in one bowl.
Whip butter in mixing bowl (stand is preferable) and when whipped and fluffy, add in sugar. Mix. When combined, add in eggs, one at a time, mixing until combined between each addition.
Combine milk and Fireball in separate bowl. (Don't be disturbed by looks!)
Add 1/2 dry mixture to mixer; combine. Add milk/Fireball mixture, combine for 10 seconds and then add remaining dry, mixing until just barely combined. (Don't overmix!)
Fill cupcake liners 2/3 full. Bake for 20-22 minutes, depending on your oven.
Cool the cupcakes, then core them, leaving room for 1-1.5 tbsp of apple pie filling (recipe below).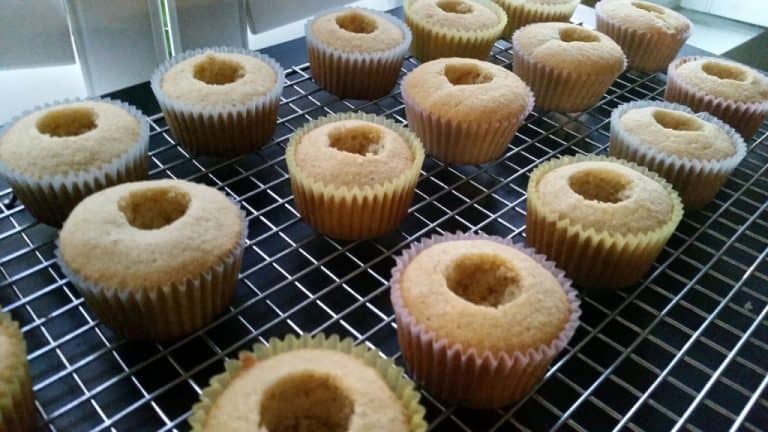 While the cupcakes are cooling, prepare apple pie filling, which is very easy.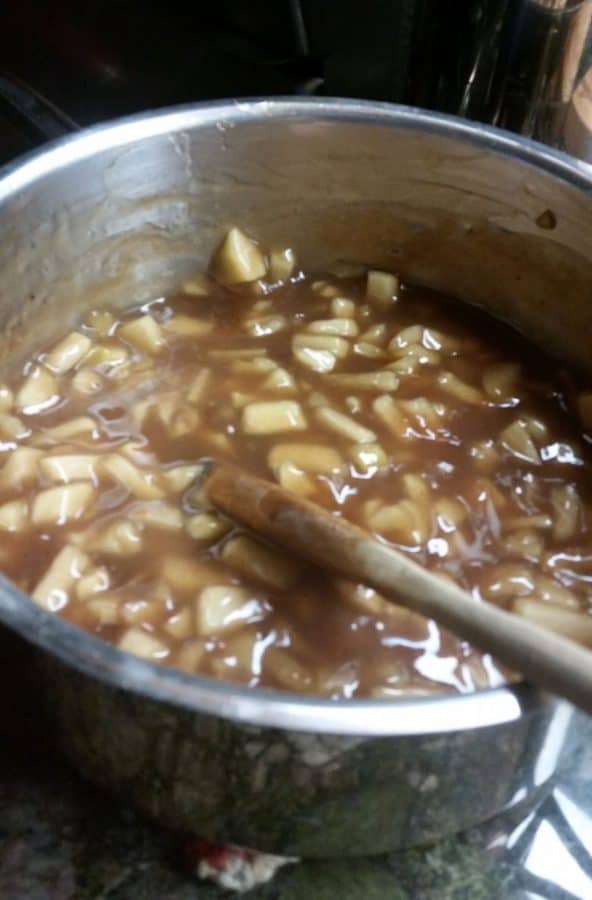 Apple Pie Filling
Chop 3-4 green apples, depending on size. Toss with 1-2 tbsp of lemon juice to prevent discoloration.
In a medium-sized pan, combine one cup of sugar, 1 tsp of cinnamon, 1/2 tsp nutmeg, 1/4 cup cornstarch, 1/4 tsp salt and 2 cups of water. Heat until it boils, then simmer for two minutes. Add chopped apples and cook until soft, approx. 10 minutes. Apples will soften. Cool mixture before using.
After cupcakes and filling are cool, fill holes with filling.
And then for the heavenly butter cream on top?
Mix 6 cups of powdered sugar with 3 sticks of softened unsalted butter. When mixture gets dry, add approximately 1/4 cup Fireball. Mix until combined. Decorate cupcakes in your style of choice!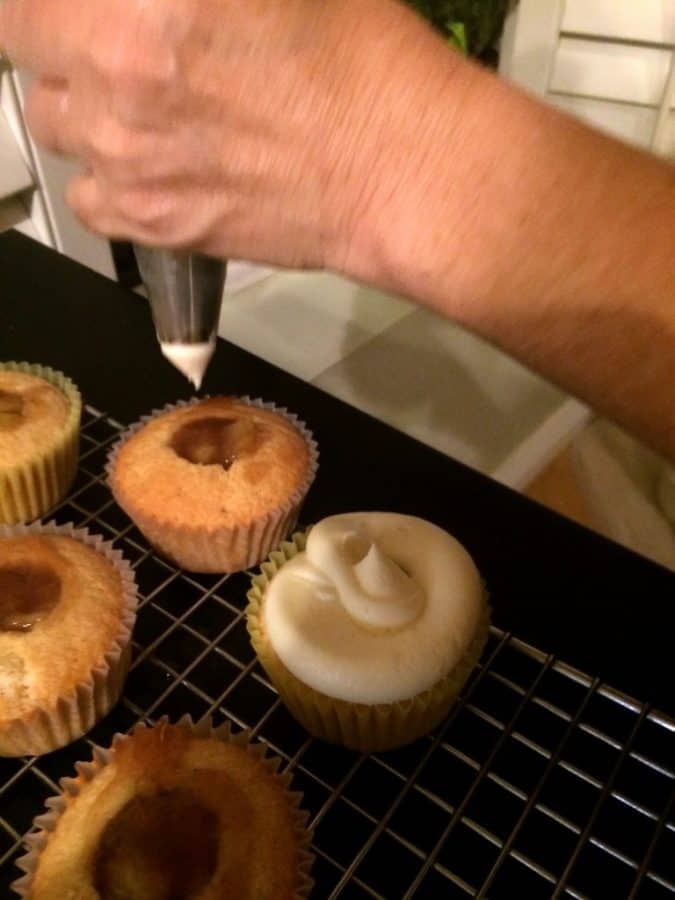 Yummmm….I used them as an opportunity to test out a new style of frosting. Comes out old-school looking but you apply in a swirl then use an angle-spatula to flatten. Harder than it looks!
You want these cupcakes, trust me. Great way to get more fruit in your diet. Enjoy!