Cupcakes & Cocktails — the perfect combo, right? I know. When I was offered a complimentary copy of the book for the purposes of a review, I was uber-excited. Two of my favoritest things ever in one place!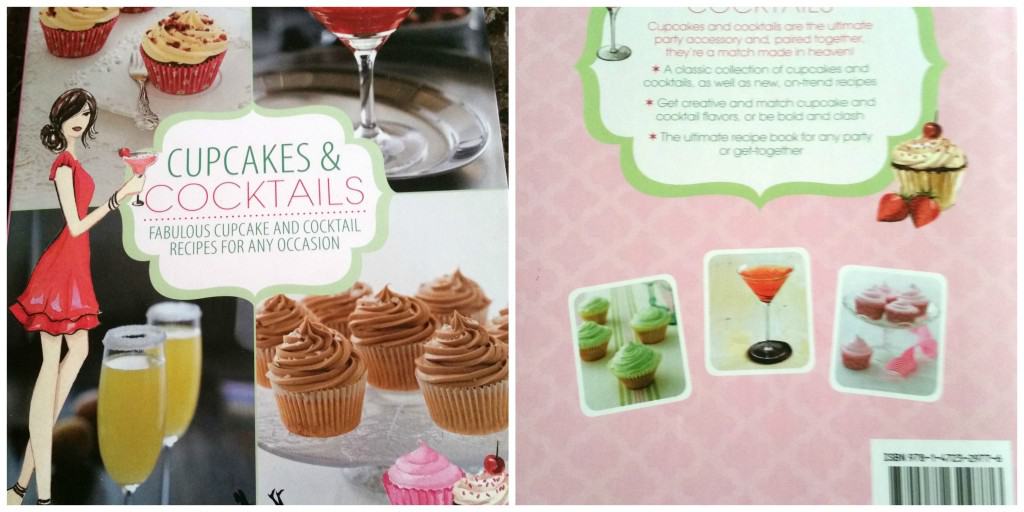 One quick scan through the book and I learned that Bonnie Marcus, the author, gets me. She GETS IT. Cupcakes and cocktails don't need to just be chocolate and vanilla or fruit-filled, but they can be dangerous, aka infused with alcohol. And to up it a notch, have a cocktail with them. What a treat! I need to find this woman and hang out with her some night.
On a more serious note, as serious as it gets when talking about sugary confections and flavorful boozy drinks, I love this book. It's getting bumped up to the top shelf of my cookbook area. Since I'm already running out of space, that's high praise.
Cupcakes & Cocktails is 127 pages of fun recipes and cute pictures and quotes. It's broken into several categories:
The Perfect Combination: suggested pairings of cupcakes and cocktails for every day
Fabulous Food for Friends: Theme ideas for gatherings
Celebrate in Style: Cupcakes and cocktails kicked up a notch
The cupcakes in the book will have you excited to get into the kitchen. The ingredients aren't hard to find; chai tea bags, lavender, etc. are the hardest I saw, and none of those were really difficult if you plan ahead. Each recipe gets its own page and the ingredients for batter, filling and frosting are clear. The methods are laid out clearly in individual steps and every recipe has at least one photo.
In between sections are cute pictures like the one below, which broke up the sections a bit and added a bit of whimsy and humor. It's a cupcake book, whimsy is appreciated!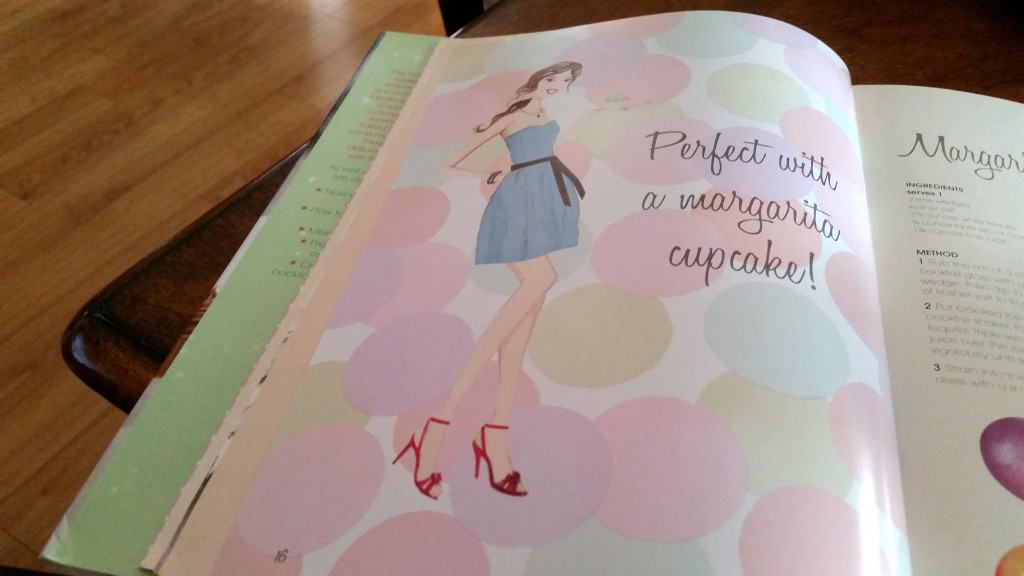 I chose to make Vanilla Chai Cupcakes, and they came out wonderful. I paired them with a mojito — not a traditional pairing, but one that worked for us. The minty-ness played off the spice flavor in the cupcake without competing. Such a nice treat!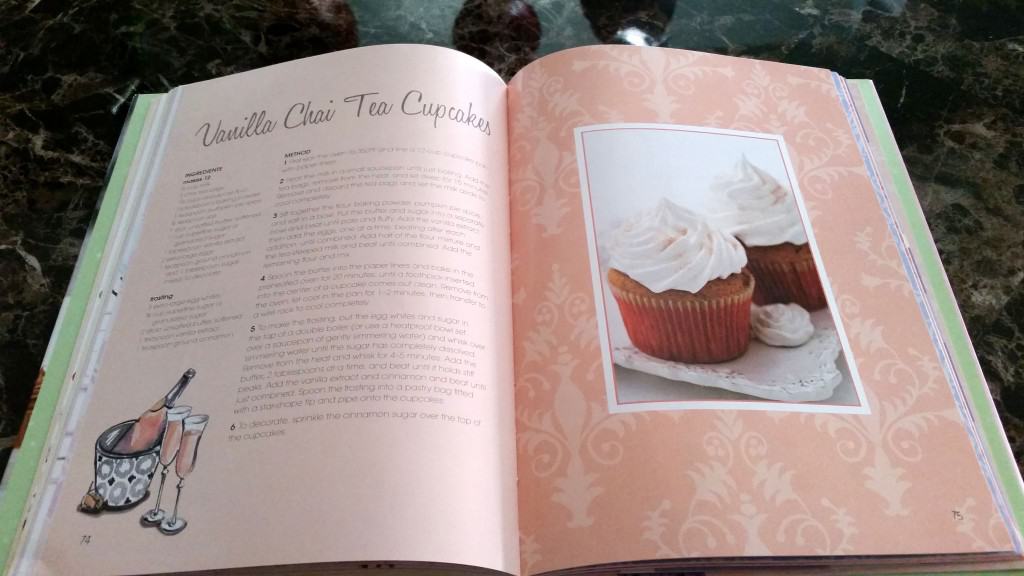 Aren't the pages adorable?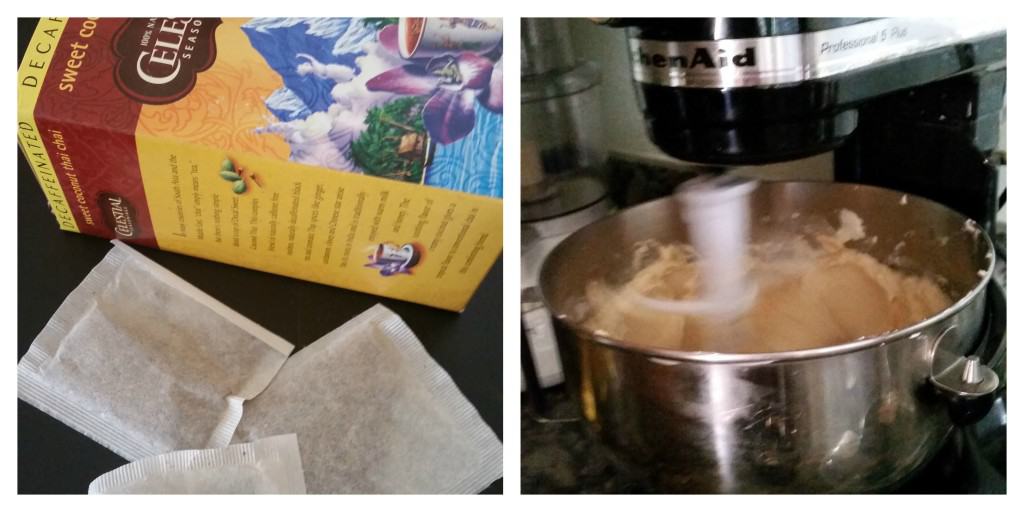 The tea that I used, and my favorite trusty mixer!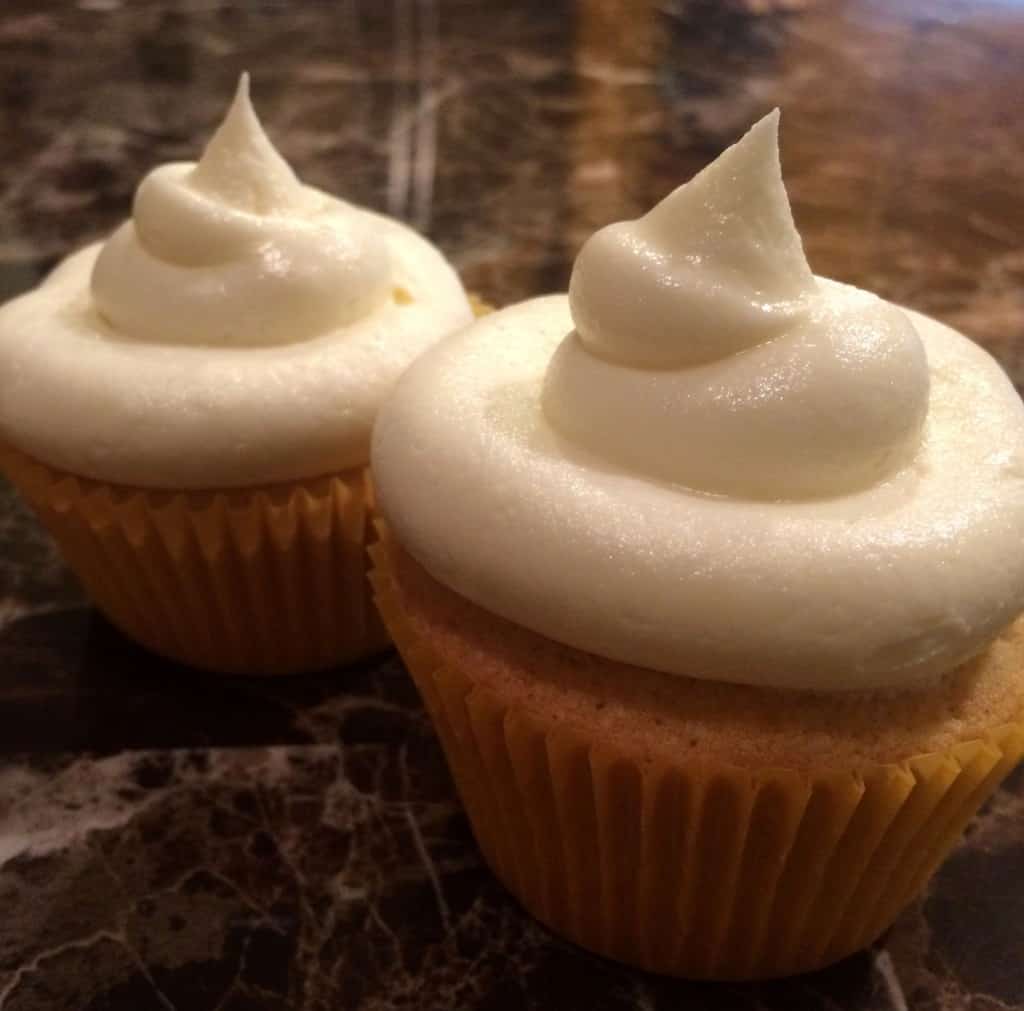 Aren't they beautiful?
Other cupcake recipes are Chocolate & Pink Peppercorn Cupcakes, Limoncello Cupcakes, Cosmopolitan Cupcakes, and she also gives a macaron recipe and recipes for skinny muffins and brownies. I can't wait to try the Pomegranate & Green Tea Cupcakes and the Rum Cooler…but probably not together.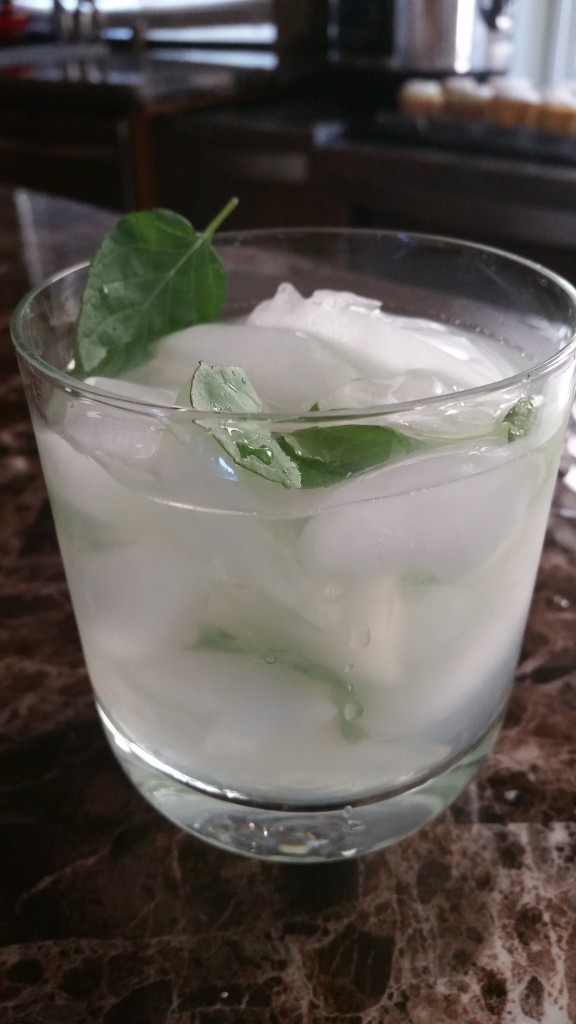 And that's my mojito..
This cookbook is a great addition to your shelves and is a colorful read if you're looking for inspiration. Published by Parragon Inc., it's easily found on Amazon or other book stores online or brick and mortar. Look for it, buy it, grab a coffee and take a break planning your next baking (and cocktail) spree!