**Disclaimer: I was provided a complimentary pair of earbuds for the purposes of this review but the opinions and photos are my own.**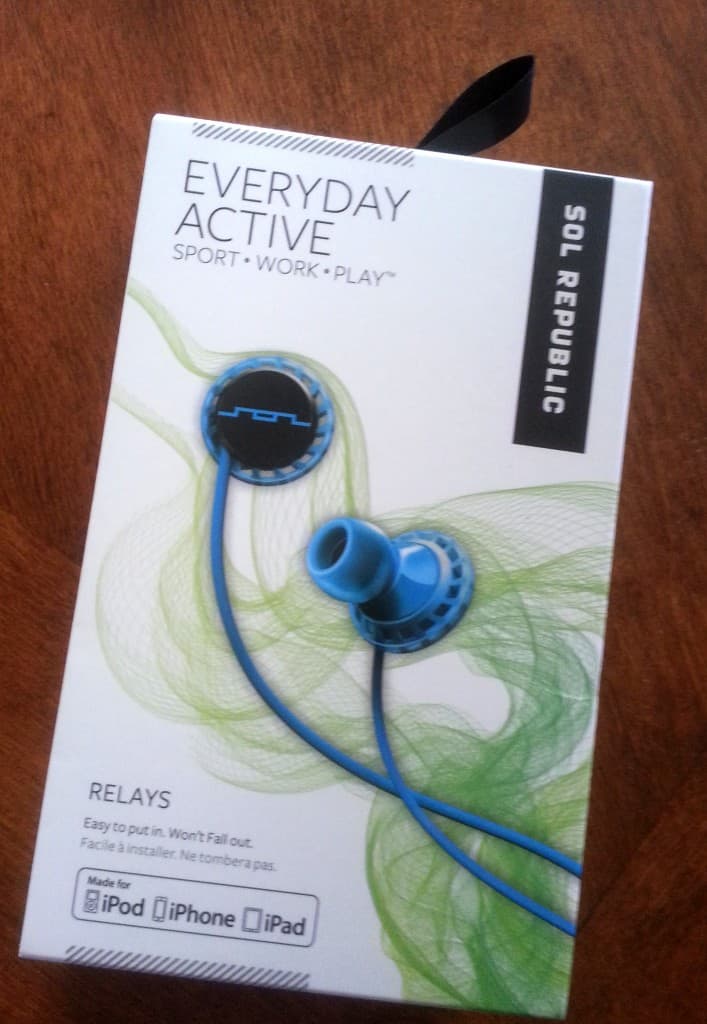 In addition to the Doonya I mentioned in a prior post, I've been trying to get back into the habit of running on a regular basis. I like to run because you can torch fat and calories fast, and I don't need to leave the house if I don't want to. (I have a treadmill in my office.) Running is one of those things that I like to do uninterrupted, where I can just block myself off into a zone and knock it out without slowing or stopping. Music really helps the run go faster and depending on my pace, I can use music to motivate me. It also blocks out the sound of the doorbell, the phone or the kids. Ahhh.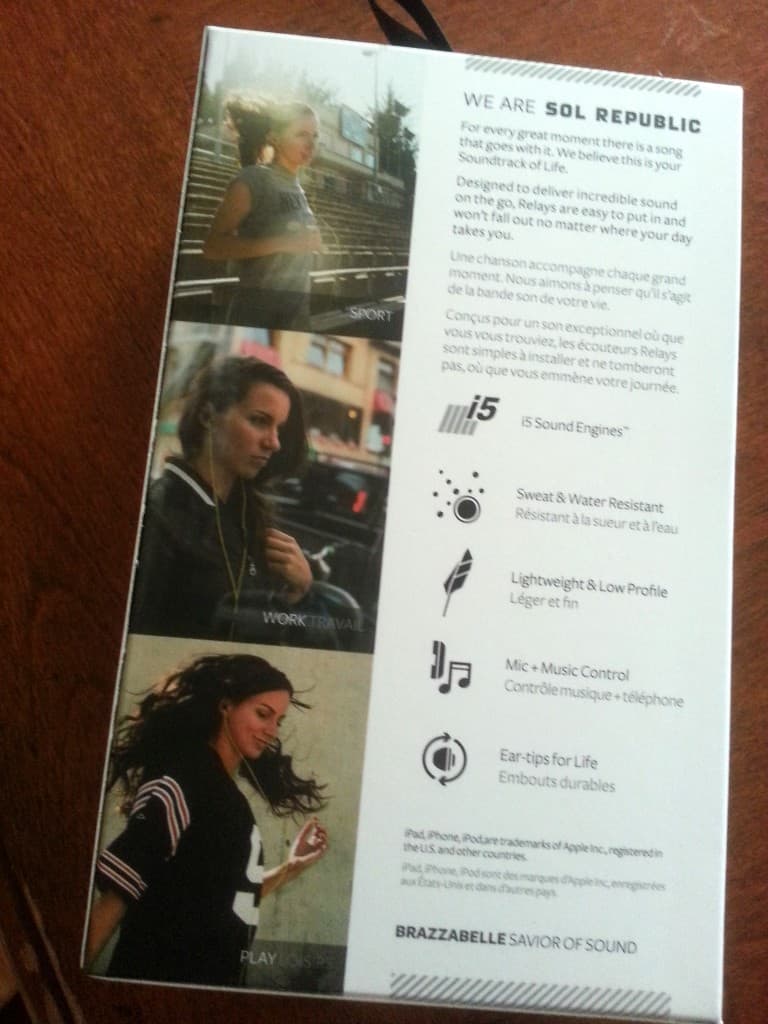 Problem is, you need a good pair of quality earplugs to keep them in place during a strenuous run, and if you're like me and have a tragus piercing (the inner ear edge, for lack of a better term) that can make it harder to find a pair that is comfortable and doesn't fall out.
Sol Republic Relays has solved the problem. I've gone through a litany of earbuds throughout the five years I've been running. Most don't fit in my ear canals, which are already small, and most don't stay once they're in there. I'd be halfway through a good run listening to Muse and there goes the left earbud. Then the right. Then you're scrambling trying to grab the cord before it falls to the ground and you step on it. Oops, you stepped on it.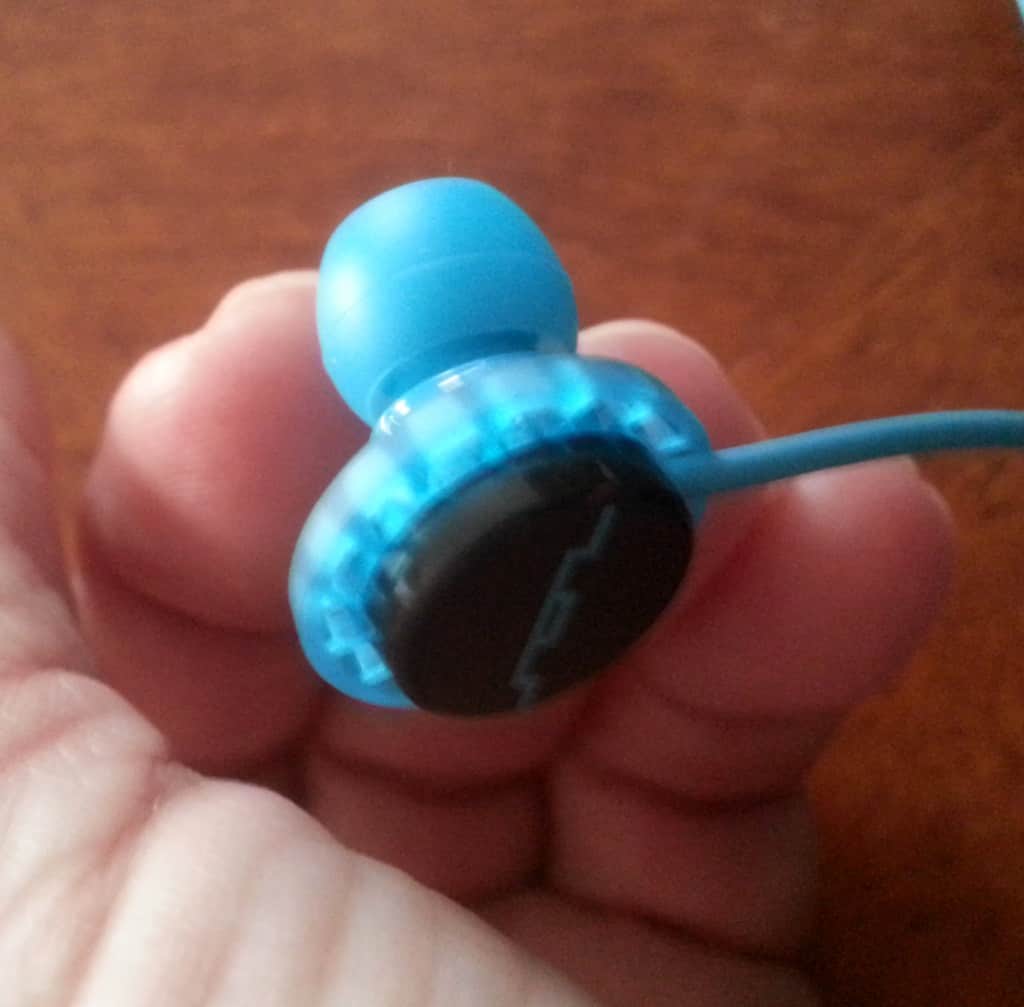 The Sol Republic set has a clip to keep it in place as well as a remote that allows you to answer your phone, stop the music and switch back and forth on call-waiting. It's geared towards iPhones, but I tested it on my Galaxy Samsung S4 and didn't have a problem. Quality sound, good control and easy to use. (I also have an iPhone but it's more for work use so I tend to leave that behind when running.)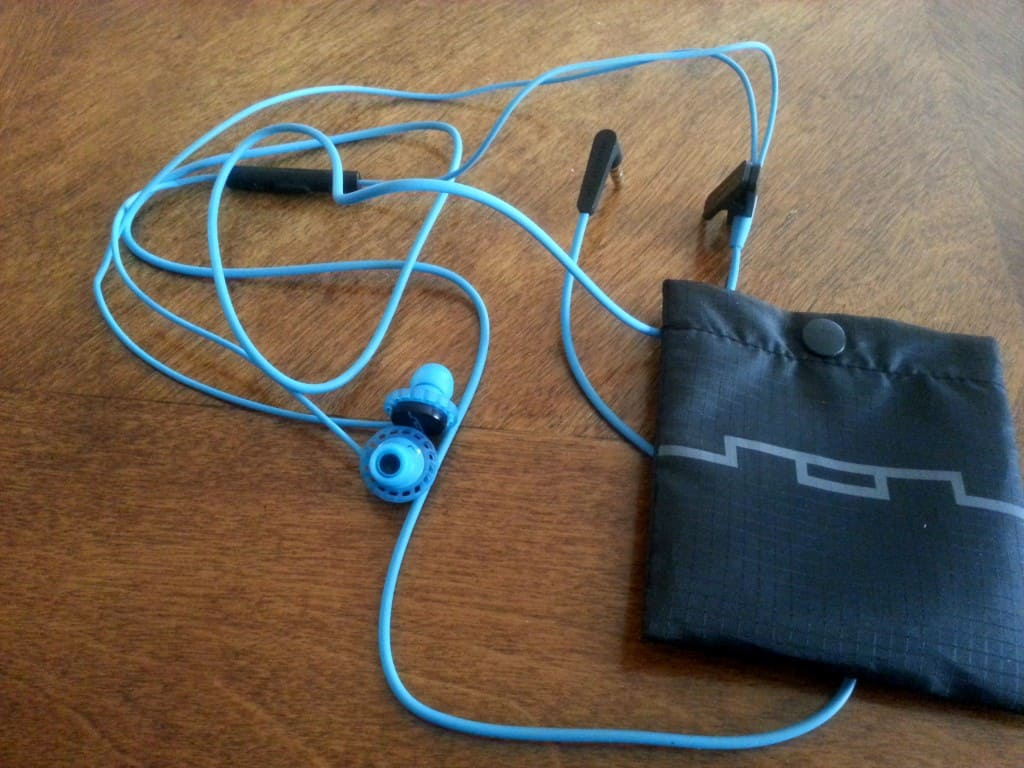 Included in the very cleverly designed storage box are four sets of cushions, so you can customize them. I wear the smallest cushion in my left ear, the one with the tragus piercing, and the third smallest in my other ear. No sound differentiation, still quality music and no loss of sound or rubbing. They also throw in a drawstring storage bag for stowing in my purse or gym bag and a manual.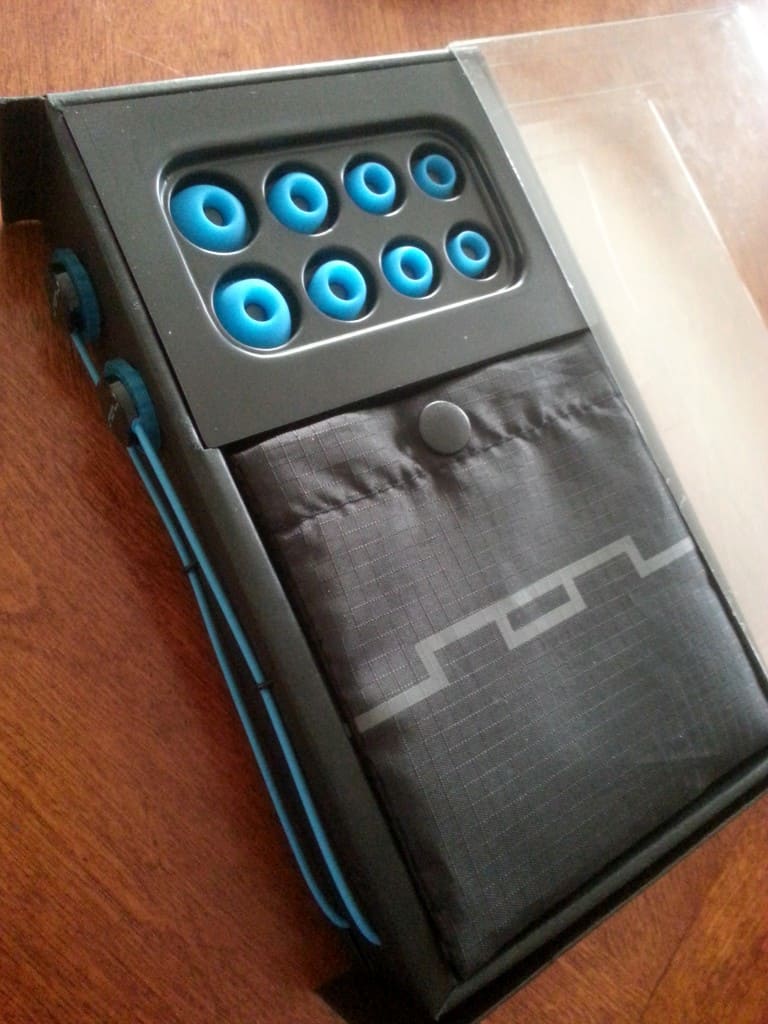 I'm hard on my earbuds and should have traded in the cheaper models for a more quality pair a long time ago. Trying to find things that make my life easier shouldn't be this much work, but I think I've found a pair that's going to be with me for a long while and as a bonus, they look cool.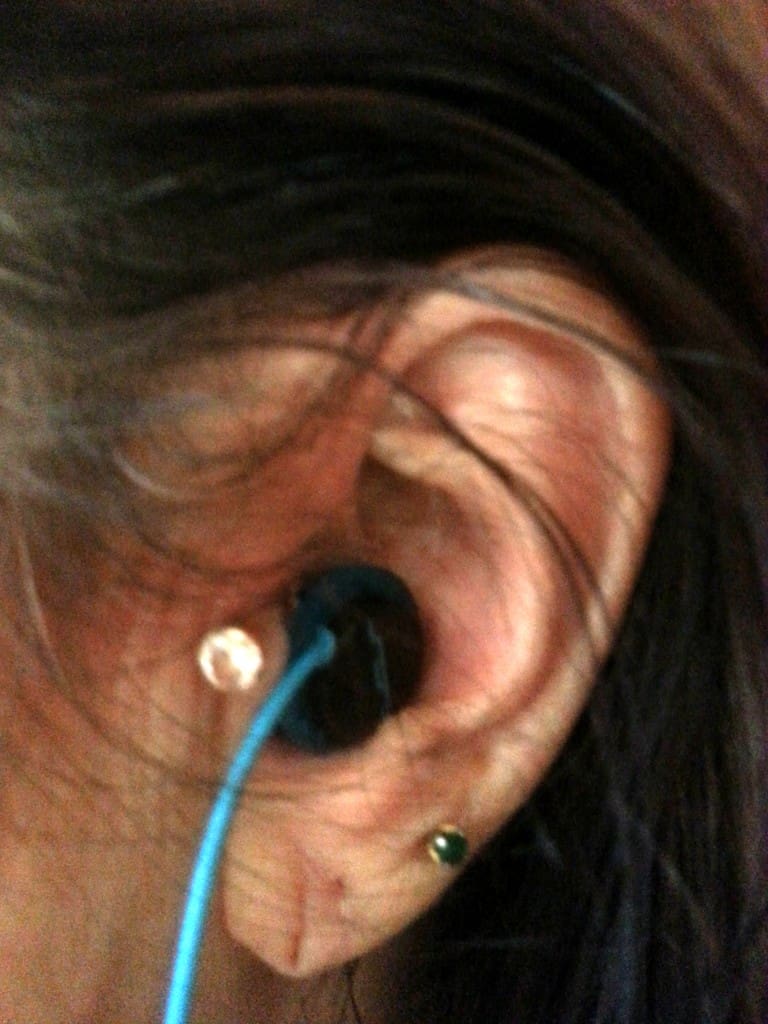 See how perfectly they fit in my ear around the earring?
One more cool find to help make it easier for me to keep running without excuses, or to just tune out the family when I'm writing or reading. Thanks, Sol Republic!