A few months ago, I started participating in the Instagram feels bonus program. It has really inspired me to get moving on content creation, but so often I get asked: are Instagram feels easy to make? How do you do them and make any money? Here is my experience making Instagram reels and here's easy tips on how to be successful with it.
My biggest tip: don't overcomplicate making Instagram Reels!
Over the past year, I've watched a few programs and videos on how to make feels. I hear terms like batch creation, scheduling, spreadsheets…and while those things can be helpful, it can almost be intimidating. I've gotten some great inspiration from these content creators who graciously share free info, but I also feel like they can scare some people into not even trying.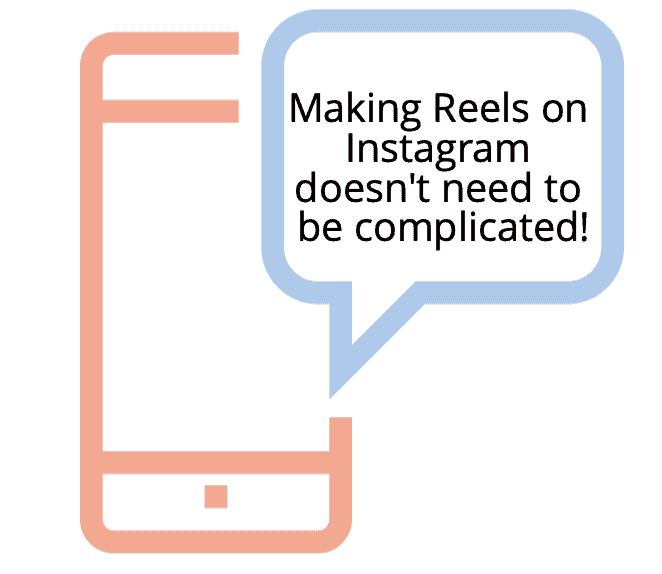 How is making Instagram Reels easy?
Just do it.
Oversimplified? For sure. True? Also for sure.
Scripted reels with perfect backdrops and plans are awesome, don't get me wrong. Some of my favorite accounts that I follow do this. But some of my favorite accounts make reels in their <parked> car, their living room, their office. Their desk may be cluttered, they may be wearing a t-shirt, and they may laugh as they stumble through their actions or dialogue. And it's perfection in itself.
Life isn't perfect. We may have some spaces in our lives that are uncluttered and we may put on makeup and do our hair first thing in the morning…but maybe we don't, so we can't let that stop us from making Reels and just going for it. If we overthink it, worry it won't be perfect, feel like everything has to be the best tip out there, we won't do it…and then we never get over the fear.

Tips on Easily Making Video for Instagram
Don't script everything. Have a topic to talk about? Just roll with it.
Be spontaneous. Is something funny happening? Film it! Share it. Done.
Not all reels need to teach something. They can just be entertaining.
A serious account can still share something off-topic and funny or strange.
Reels don't all need to be edited and fancy with transitions and music.
If all the planning and scheduling isn't working, throw it away and do what does work. There are no rules.
I'm not earning six-figures off my reels, to be fully transparent. Some months are better than others, and some months, I'm less consistent than I need to be. I am definitely leaving money on the table, and I need to do better….but I don't let it stop me from trying at all.
Just getting reels out there is an important habit to develop. You don't even need to be in each one. Once you get started, you can start working on editing to add transitions, music, fun elements that personalize and really grab attention. You really do only have a few seconds to capture attention, and movement and transitions do seem to be successful, so you should learn how to do them. Good thing that there are a lot of apps out there to do that for you!
My Instagram reels creation process is easy.
Decide on my video concept. What do I hope to achieve with the reel? (Skip this if you're being spontaneous.)
Use an existing video, or film a new one. I film with my camera, not in the reels app.
Trim/cut the video if it's over a minute.
Upload the video to Instagram as a reels. I add music, special effects, filters, and choose a cover for the Reels in my last screen. (You can also upload a chosen photo to be the cover if you don't want to choose a scene from the video itself.)
Add a brief caption and some hashtags.
When you post, you can select to post only as a reel, by choosing the "less visibility" option. That keeps it from showing on your Instagram profile. There has been a concern that posting to your wall can hurt reach; I personally post very few Reels to my wall, sharing most just as a reel. You may want to test this.
My favorite video editing app is CapCut. It's free, it makes it really easy to add transitions between photos, and it offers a lot of options in general. It's also simple and won't take you a lot of time to learn. InShot is another similar app. (Both are available on iPhone.) There are fancier options out there, but they can have monthly/yearly fees and may be a lot more than you need.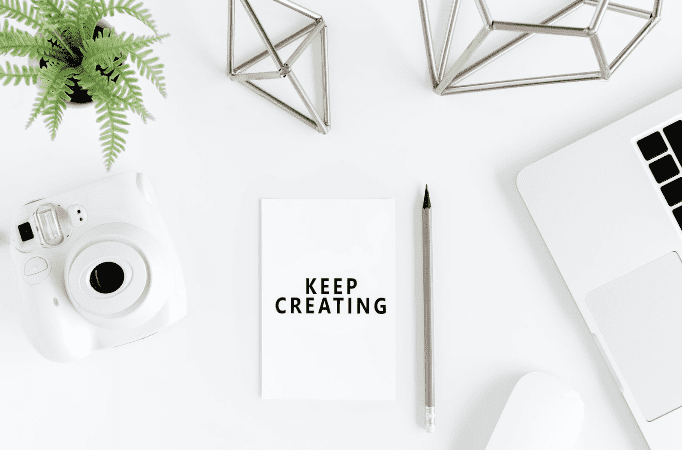 As a lifestyle blogger and lifestyle Instagram account, my content is travel, food, home life, visits to Disney, pictures of my ever-growing Marvel gear collection, cocktails, wine, whatever. This gives me decent leeway of what topics to feature.
Here's a secret: I sometimes just put up a cute dog video and it goes BANANAS. I can spend an hour making a silly stop-motion video and it gets 10 views. Then I share a video of snow and boom, lots of traffic. Another dog video. A recipe. Boom, boom, boom, great numbers. Then I do a more planned video and 5 views.
My point? Not everything will be a winner. And not everything has to be.
I'm not the best at sitting in front of my phone, on a tripod, and reading a script. I do have the Teleprompter app, if needed, but I like to wing it. I feel more authentic when I'm being myself and you can't see my eyes moving as though I'm reading. That's not to say that's a bad thing if YOU like it. It's just what I feel more natural doing. And that shows through to your viewers.
Do what makes you feel comfortable. If that's showing you teaching your puppy how to sit, do it. If that's a photo lapse of a sunset, go for it. Baking muffins? Have at it!
You will get followers from making Instagram reels. Some may be there solely for your puppy vids. Others may leave when they see that your adorable puppy isn't the only thing you feature. Don't sweat it. You can't please everyone. Nor do you want to. Your community becomes what you make it, and there will be people who don't like to see off-topic content.
I hope I've given you enough info that making Instagram reels is easy enough for you to do more frequently. There are fancy programs you can enroll in to help organize your process, and if that's your style, respond below and I'll share some great ones. Some people do find success by writing lists and doing a bunch in one sitting. If you're doing a series teaching something, that may work best for you. If you're just hoping to spice up your account, have some fun and show people your personality, just jump in. Look through your phone now and see if you've got awesome content already available. I bet you do! You don't need to plan ahead, make a perfect backdrop and wait for a quiet moment. You can pump out fun, engaging content in minutes, I promise!