If you're a golf lover or know one, get them to Topgolf Ontario. This new location, off the 10 freeway near Cucamonga-Guasti Regional Park, opens on March 11 and promises to be a popular venue for adults and families looking for a unique experience, partnered with excellent food and cocktails. This makes the third in California, with the fourth set to open in El Segundo in the spring. (That location will also have the similar 102 climate-controlled hitting bay design and 10-hole green grass golf course.)

Until now, the Las Vegas Topgolf location was the closest for Southern California residents and travelers, and its popularity has now crossed state lines to bring us the best in indoor golf. We've visited the MGM Grand and while we didn't have a bay of our own, we explored before our dinner reservations at Morimoto's. (That restaurant is a must, if you're looking for another high-end Vegas experience.)
"As a company focused on providing our players with an experience like no other, we are thrilled for the opportunity to connect with Greater Los Angeles," said Topgolf Chief Executive Officer Artie Starrs. "We are excited to invite the community to come play golf with us, with the fun and energetic experience that people of all ages can only get at Topgolf."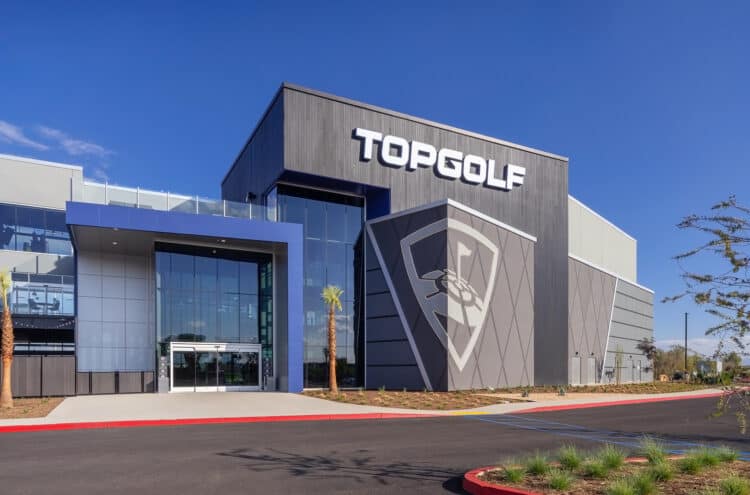 The open-air, three-level venue will feature 102 climate-controlled outdoor hitting bays, chef-inspired signature menu items, top-shelf drinks, music and year-round programming for all ages. The venue is equipped with an outdoor patio, rooftop terrace and private event space.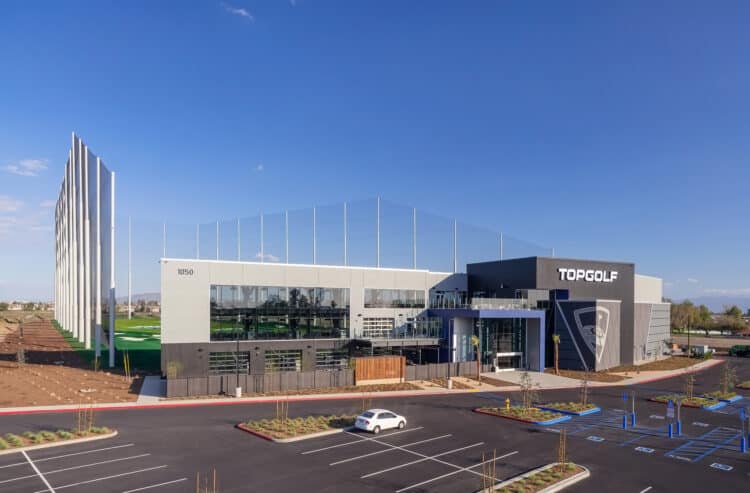 If you're looking for a new job or Topgolf Ontario sounds like an exciting place to work, they will have a team of approximately 400 people. Visit Topgolf's career website for information on how to apply. It's great to see another company bringing so many new jobs to the Inland Empire, where we've been hit hard by the pandemic business closures.
"The energy and excitement for Topgolf in and around the Inland Empire is incredible," Starrs added. "We are excited to finally open our doors to these communities and are looking forward to entertaining guests through the power of play."
Let me know if you head on over! We can't wait to plan a group date night and enjoy some of their renowned cocktails while cheering on the golfers — including the hubs — amongst us.