Social media is an awesome thing. It gives us connections to worlds and communities we'd never have met otherwise. We learn. We travel. We save money, grow our vocabulary, experience cultures and develop lifelong relationships. It's an amazing thing and I can't imagine taking a hiatus – I simply would miss out on too much.
That said, there are some bad things that come along with every little thought, action and emotion being played out or shared with the world at large. Unless you pick and choose your friends, fans or followers very carefully, you probably know what I mean. You can look at your Facebook wall right now and find at least one person driving you crazy with attention-seeking "Having a bad day" posts designed to lure you into conversation right when you're dealing with your own problem and another oversharing about her doctor's appointment. If you have teens on your page, it's a whole different world, including my personal favorite "Answer each question about me. Go!" (Then when they only get a couple of responses or a few aren't what they'd hoped for, all hell breaks loose. I have teens. Trust me on this.)
I've shared before that I have strong feelings for social media to be used for good. It has SO much potential and has improved our lives in a lot of ways.
There's also no denying that it has caused problems.
Bullying of teens online has been implicated in suicide. Fights have been instigated, both of the verbal kind and physical. Relationships have ended. Families have been divided. In the least, feelings are hurt. How can we work harder to avoid this?
The list is endless, as the methods vary as much as the people involved. Do you have a pet peeve about social media that you would love to change?
I'll share one of mine. I personally dislike statuses and blog pieces where people are chastising another for their parenting choices. Status updates where a parent blasts people for homeschooling or not vaccinating or public schooling or vaccinating. (To each their own, people!) Blogs where a parent puts their own child on a pedestal while denigrating others' kids for being different. (Recent blog that comes to mind? Not a direct quote, but something akin to "My sons can be on a beach in a bathing suit with no shirt, but keep your daughters clothed and don't let my sons see them! Teach your girls so my sons don't have to be accountable for what they look at and so I can teach them to judge people by what they wear.")
I could be cruising along through a good blog reading session, then I come across a hypocritical, double-standard post about how perfect someone's kids are and how the rest are problems, and I'm totally turned off. On Facebook, I've blocked more than one bully pulpit pastor chastising the general parenting community for letting their kids read Harry Potter or piercing their baby's ears. R-e-s-p-e-c-t, not finger pointing.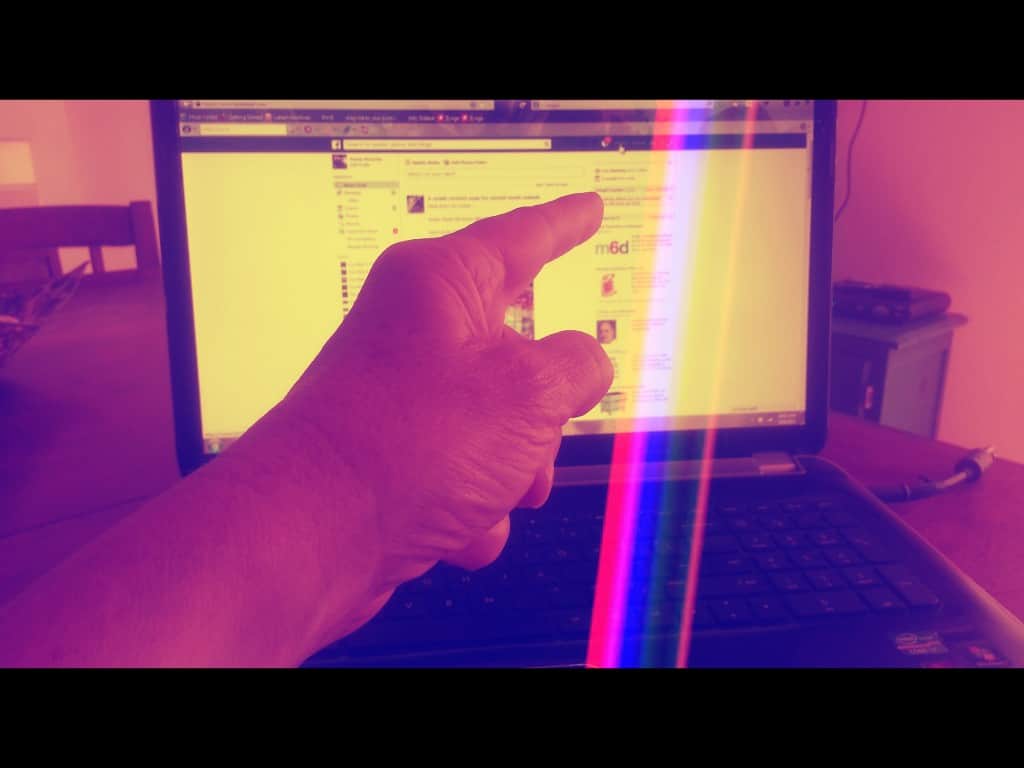 In other, infamous words that aren't mine: "Why can't we all just get along?"
Differences make the world go round. I love my child as they are, perfectly imperfect. I am as proud of them as you are of yours and it's not my place to discipline your child, comment on your child or blame them for something. That's your job and I expect you to let me do mine. I can't be the only one out there who wonders why it's so easy to critique someone else's child while wearing blinders on your own child's faults.
Recently, a friend of mine was telling me a story. (Bear with me while I get all mom, girly and gossipy-sounding.)  It's all third-party, but the gist is that her son was invited to go to his friend's brother's birthday party. (Following me? Lol) Problem was, his friend didn't have permission to invite anyone, and the friend's mom was unhappy that she had to explain to the three kids he'd invited that they couldn't really come. Instead of having her son be responsible for his actions, the mom called my friend and told her, making an uber-big deal out of it; in short, she said "Your son doesn't need to be at the party for my older son, they aren't even the same age. How silly that he wants to come!" When my friend reminded her that her younger son had invited him, she made excuses for it and said that my friend's son should have known better. At the end of the conversation, my friend felt very awkward, very sorry for her son to have been blamed for something that wasn't his fault, and a relationship was ruined. In fact, two were – her son's relationship with his friend was tainted and her own relationship with the mother was as well, and trust was broken because they both realized that at the slightest provocation, her son would be thrown under the bus. Instead of just moving on and acknowledging that we don't need to make a big deal out of everything, it morphed.
Then it got mentioned on social media. The other mom shared that she was amazed that people expected the birthday party to be a babysat event, and that the cost of feeding everyone else was straining her budget. More feelings were hurt, and it was all totally avoidable.
But it's really two problems, right? One is being oblivious to the fact that it's not okay to treat other peoples' kids less than your own, and the other is sharing something on Facebook that could be about people who are reading it.
Maybe people get too comfortable. They think they're close enough to you to say something negative about your kid, or they think they've known you long enough or been in your child's life for so many years that it's okay for them to be honest. Still though, it doesn't take the sting away, particularly if their own child was involved yet the whole blame is being placed on someone else.
Maybe people are unsure about the situation so they post it, hoping to get reinforcements. They didn't get the response from you that they'd hoped for (in that phone conversation, the face-to-face lunch date or meeting in the Starbucks line) so they are double-checking amongst their social community to get that pat on the back, the "you're right!" that some people seem to need so much.
Why we need to be right so often, that's a topic for another day and someone else's blog. I prefer to be happy over being right….
Other times, we just forget. I'm sure I've shared something on Facebook that in one way or another offended someone because it somehow related to them. I don't think any of us are immune, but we can do better.
From now on, if my child is blamed for something your child was involved in, I may just point out your child's involvement, and you may not like it. If your daughter shared a secret with mine, don't get mad at mine for being the listening ear; blame your daughter for talking. If your son gives mine some cookies at lunch and you didn't like it, blame yours for sharing (albeit usually an admirable trait), not mine for accepting. Save your indignation for your own child's behaviors while I talk with my daughter about how glad I am that she keeps friends' confidences  and my son about eating his own lunch instead of someone else's. However, I won't do ANY of it on social media.
It's really simple. No matter how much we love our child(ren), others love theirs just.as.much. You are as proud of your own children as we are of ours. We aren't going to say "oh my gosh, you're right, your child IS better than mine." It's just not going to happen.
Now maybe I'm coming off bitter..not my intent, but I'm coming to this perspective as the mom of a  child with special needs. I see him get shuffed off repeatedly because years ago, he used the word "crap" in public..or he had a meltdown in Target when he was four because the lights hurt his ears..or he hid under a table at a birthday party when he was five and didn't participate. Truly, these things happened and I still hear them as excuses as to why he's left out of an invite – but he's 12 now.  Ahhh, I digress.
Let's all try to do a couple of things, together: if we can't be kind to others' kids, let's be quiet, in the written word or verbal form. If we aren't sure if what we're saying about others' kids, let's not say it, even if it is to get feedback. You can't take it back once it's out there. And maybe the driving cause behind it: let's realize we all love our kids to the moon and back, so it's going to raise hackles when you say something even slightly negative about our kid yet yours are off-limits. If you open the door, expect something in return. There is no such thing as a perfect child so instead, unless there's danger involved, let's respect each other and show kindness, especially in the public arena where words come back to haunt you.
How does that relate to social media overall? Kids emulate adults. We are their role models. If they have good examples to follow, maybe we'll see less bullying, less fighting, less sharing of bad photos or rumors. If kids feel invincible or as though they have no responsibility for their behavior, they're going to push the limits, and you'll see more bad behavior on social media, not less. If mom blames everyone else, they're not going to have better self-esteem; they're going to have an inflated sense of entitlement which can hurt them later in life. I try to teach my children kindness, and that their behavior affects others, that it's not all about them. I want them to give second chances and include the underdog or the excluded kid, to be the friend that they don't have. I want them to be responsible for their behavior, so I watch what they do online and offline. I may not see what they're doing while at school, but by reading their social media involvement daily, I can at least have input on that. It's not perfect, but it's an attempt.
The internet's all about resources, support, education and entertainment. As the world speeds closer and closer to more computer usage and less personal interaction, we have chances to make those interactions more positive. There's a reason that people take a hiatus from the internet, and it's not just that they're finding they're addicted to being online or that they always have a phone in their hand; some people leave because they're emotionally burned out. It's enough to keep our face-to-face relationships on an even keel and give them enough devotion that sometimes it's simply too much to do it online, too. (Have you ever found yourself taking a break from Facebook? I know I have!)
What's your social media peeve? Maybe it's bloggers who share their personal feelings, just like my post! I learn so much from reading others' perspectives, even if sometimes it hits a nerve and makes me think. (Maybe my friend's friend is reading??)
Stay safe out there!