Years ago, my husband took me golfing with him on a whim. I laughed, thought it'd be a fun display of frustration, but he told me I could drive the golf cart and I was GAME ON. I quickly learned I'm not very good, but I had a blast. With the pandemic, we stopped going, and when I heard that Nintendo was putting out a Mario Golf game for the Switch, I knew it was something I had to get my hands on. No green fees, no sun and no getting stuck behind slow players? It's the perfect game night activity — thanks to Nintendo for sending me a copy!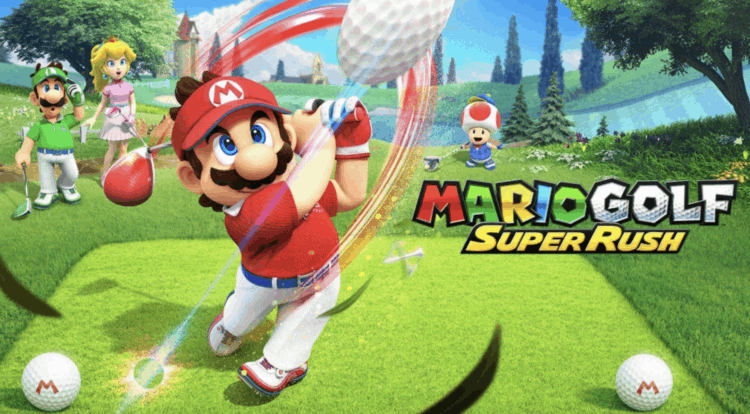 We play a lot of board games, but a game that offers a little activity and a lot of teasing is right down our alley. The new Mario Golf SuperRush game is for up to four players and comes in at $59 retail. You can purchase the actual game itself or download it directly to your Nintendo Switch, and it's playable on your TV, on your Switch directly or tabletop mode.
With our new game and entertainment center set up, we're playing on the big screen. Those who don't get to play can watch and we take turns who gets next round.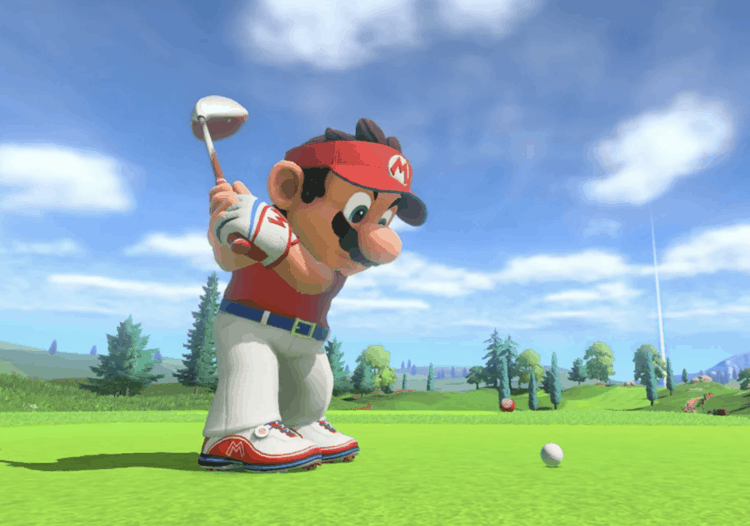 Of course, like every other Mario game, it's not 'just' golf. You can play online if you're alone, and you'll also be able to play with your favorite characters, such as Peach, Luigi, Yoshi and more, as there are 16 choices. You can attempt to undermine the other players with things like Thwomps and banana peels — which makes it hilarious — but remember, they can easily do it in return!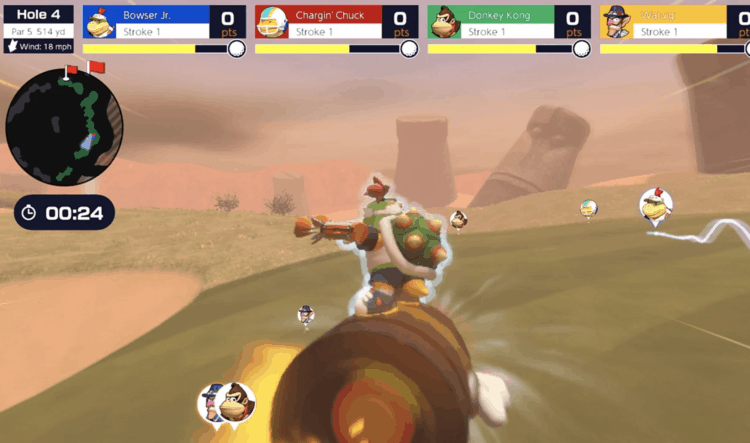 Options for the style of your golf game also mean you'll never be bored. There are six different courses and 3-18 holes, allowing you to play a more standard, slow style of golf, or pick up the pace to a frenzy in frenetic golf. Then you'll find Battle Golf, where Golf Stadium has nine holes and the first person to secure three flags wins!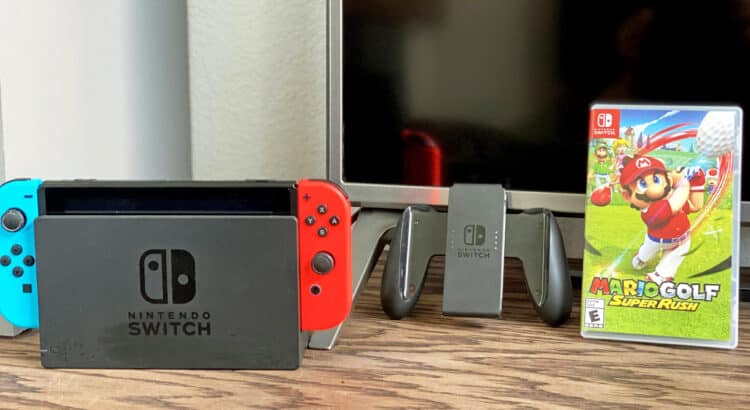 Mario Golf SuperRush hit the shelves on June 25, so it's available for purchase now. Pick it up, settle in with some snacks and bevs, and have that fun golf game night with a twist. We'll see you in the Bonny Greens!
To learn more about the game, visit the Nintendo Switch website, and be sure to follow #MarioGolf and #MarioGolfSuperRush on social! You may just see some fun photos of us being a little silly during our golf game night, because even though we're just holding a controller and not a real golf club, you still get in the golf groove and it's hysterical!