**The opinions in this article are my own. I do not work for, or with, any brand mentioned in this article, nor do I have any official relationship with them. I have a relationship with GigaSavvy, for whom I create original editorial content. **
I shared before in a post about Knott's and how we are frequent visitors. It's an affordable park, centrally located in Southern California, easy to get to off the freeways and big enough to keep a family busy an entire day. My kids will tell you that they go for the rides, but don't tell them: our favorite thing is probably the boysenberry funnel cake! And then the rides. I also love to shop over in the Ghost Town and the kids swear dad cried on Ghost Rider. I'm sure it was just the wind in his eyes.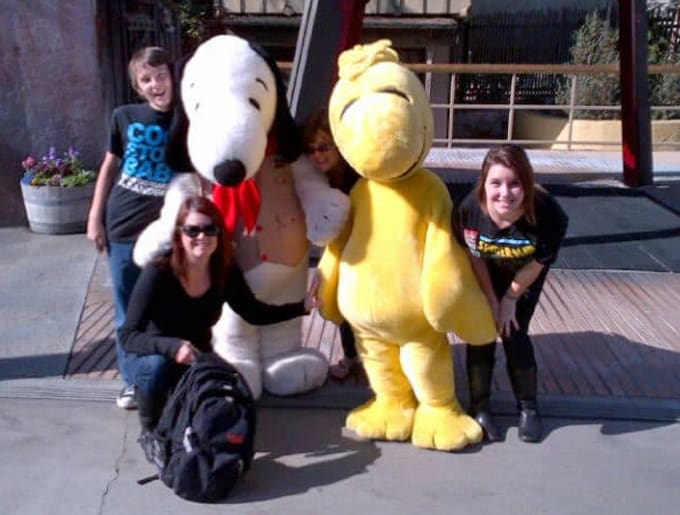 Confession aside, I can't wait to go and see the new summer attractions! Not only are there three new rides in Camp Snoopy and new Snoopy entertainment, but the Calico Mine Ride has been redone! That's one of my favorite rides there and I can't wait to see what Knott's has done to top their already infamous animatronic characters and scenery. It originally debuted in 1960 and rides like that were unheard of, so to see it fully restored is going to be a highlight of our day!
I first visited Knott's when I was 13. I went on the ride with just my parents and we were new to California. Having hit up a ton of cool tourist locations, Knott's stood out to me because I loved the Calico Mine Ride and the Corkscrew roller coaster. (That coaster is no longer at Knott's but now there is Boomerang and Xcelerator, two favorites of my kids…and Xcelerator is MY favorite ride, too. I'll take a pass on that front car though. Did it once, I've met my quota.)
I'll share photos that day on Twitter (you can follow me at DangerCupcake) of the rides and the shows. I'm looking forward to Snoopy on Ice — I've never seen it! I also want to be sure and snap some selfies with the Peanuts gang. ("I got a rock." Classic Charlie Brown and a part of our normal conversation here when someone's bummed. Try it next time, it lightens an upsetting situation!)
And you definitely have to eat one of these!