While my site's name is Dangerous Cupcake Lifestyle, and I have shared a lot of cupcake recipes and other sweet treats, I have to confess that my favorite is cookie dough. Safe edible cookie dough recipes aren't always easy to find, so I'm sharing with you my review of the new cookbook, "Hello, Cookie Dough," by Kristen Tomlan, Founder & CEO at DŌ. (And I'm hosting a giveaway so two lucky readers can win their own copy!)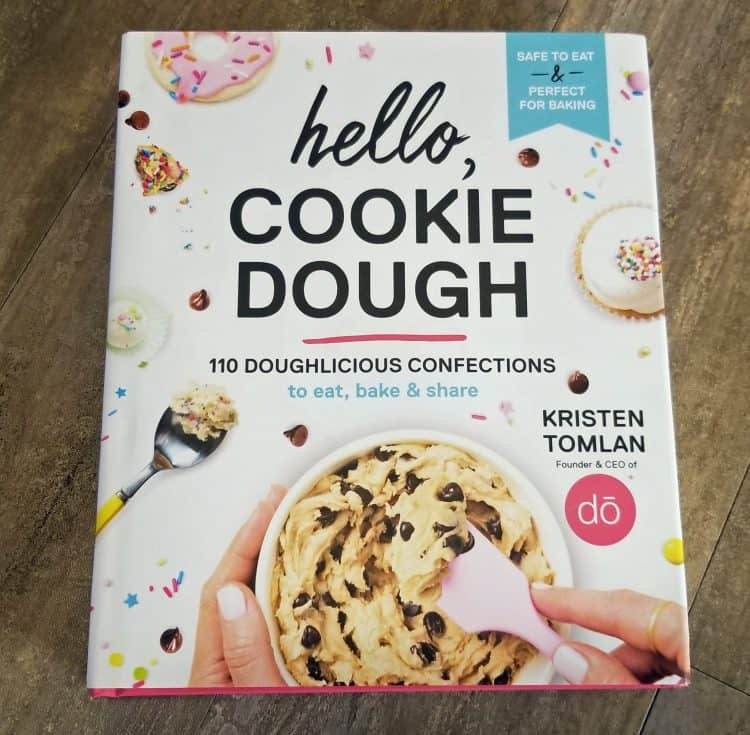 Published by Grand Central Publishing, Hello, Cookie Dough contains 110 "doughlicious confections" to eat, bake and share. Thanks to Grand Central, I was given my own free book to review and tell you guys about it! If you want to enter my giveaway for a chance to win your own copy, keep reading!
First thing I had to do was peruse the book to get a feel for the layout. I'm a fan of a lot of colorful, demonstrative pictures and this book came through. Its 297 pages are full of photos that not only give you a realistic idea of what your creation will look like, but they make the book a lot of fun to read.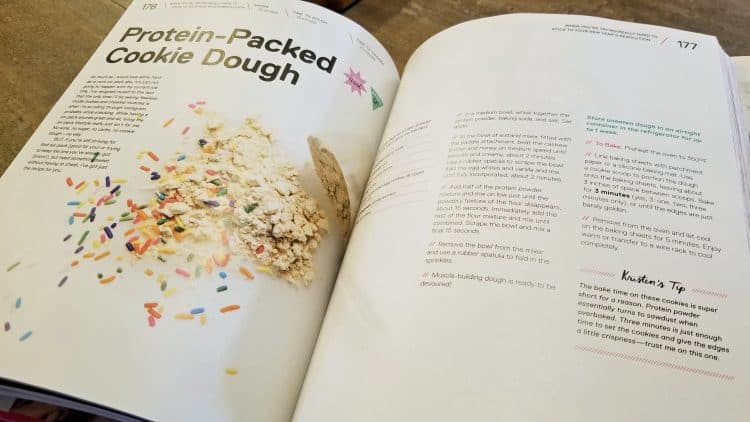 The book starts with the story of Kristen, the owner of DŌ, the first cookie dough shop, located in NYC's Greenwich Village. She's a former design and brand consultant who launched her cookie dough business out of her NYC apartment. It has now grown to include pop-up shops and they ship nationwide, so even if you're not lucky to live close enough to any location, you can still enjoy her cookie dough flavors at home! (I don't have a safe edible cookie dough place near me, so I'm thankful for both the shipping option for gifts for traveling kids and the book to make surprise everyone at upcoming gatherings.)
Hello, Cookie Dough shares the recipes of 40 flavors of cookie dough, including Sugar Cookie, Peanut Butter, Cake Batter, Speculoos Snack Attack, Best Berry Crisp and more! The cookbook includes not just the basic batters for each of these safe edible cookie doughs, but additional things to create, such as Cookie Dough Packed Crepes, Brookie Bars, No-Bake Cookie Dough Cheesecake Bars, Blondies and Bread Pudding.
For cookie diehards, you can also find the Deep Dish Skillet Cookie Recipe, Cookie DŌ Ice Cream Pie, Sugar Cookie Cut-Outs and Red Velvet Cookie Bombs. In other words, if you like cookie dough, this is a book to add to your cookbook collection.
Kristen breaks it down for all of us, from entry-level to expert-level bakers, including how to eliminate the risks normally associated with 'regular' cookie dough recipes, all the things you need to make them (from kitchen gear to ingredients), the basics of cookie dough and onwards.
I learned a few things about food safety — such as the fact that unpasteurized eggs aren't the only culprit that can make you ill if unbaked/uncooked, as flour also needs to be roasted before you use it in safe edible cookie dough — but before you pull out the book and head to the kitchen, buy some pasteurized egg whites. Most other ingredients are pretty typical things you'll probably have in your pantry.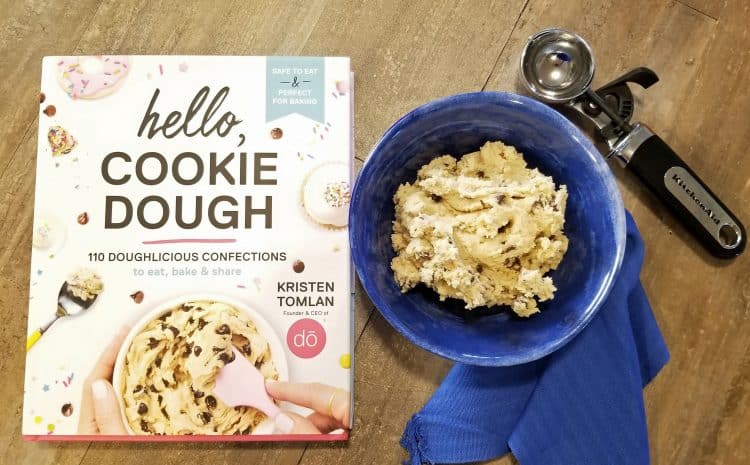 I love chocolate chip cookie dough. It's my favorite ice cream and I get it in any baked good when I can. So, it was just natural that I try Kristen's recipe for Signature Chocolate Chip Cookie Dough. (And if you don't eat it all fast enough or your kids beg you for 'real cookies,' the book also has directions on how to bake the dough so you can make everyone happy with one recipe!)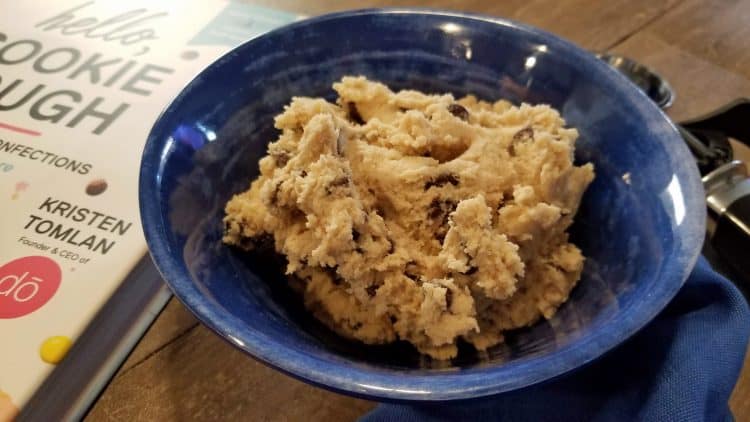 The Signature Chocolate Chip Cookie Dough recipe was easy, and very similar to 'regular' chocolate chip cookies, but you will need the pasteurized egg whites I mentioned. Also, give yourself a little additional time to properly roast your white flour and to let it cool. The dough consistency was also similar and the flavor was delicious! My son dipped the beaters back into the bowl and ran off like he thought he was getting away with something. Dude, that's what it's for! Gotta love kids.
If you have people with dietary preferences or restrictions, this book will not leave them out. There are vegan, vegetarian, paleo and gluten-free options, too! I even have picked out a protein-laden cookie dough to try next.
Want to read more? Head over to the DŌ cookbook webpage for more information! If you've been wanting to learn how to make edible cookie dough, that website is one you'll want to bookmark.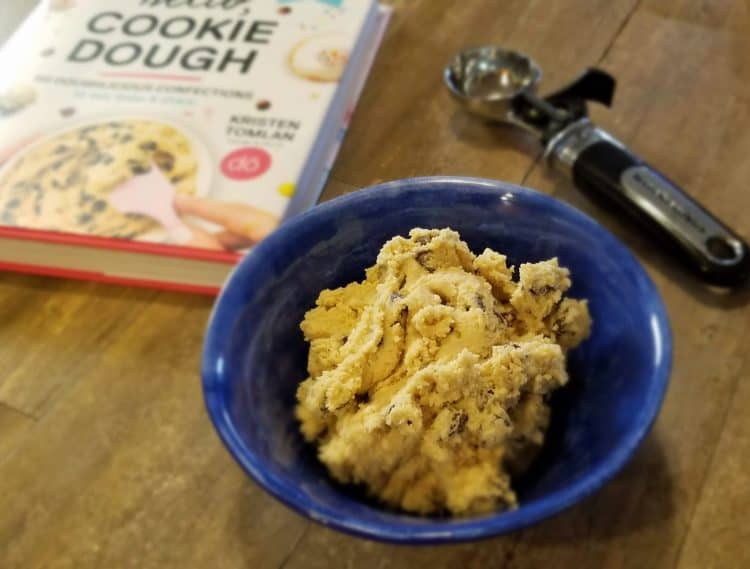 Now, for my giveaway! I'm giving away two copies of the cookbook and entry is easy! Do however many, or few, of the options below to be entered. No purchase necessary! Winners must be 18 years or older and reside in the United States or Canada. One winner per household and void where prohibited by law. I will notify the winner after the completion of the giveaway, and winner has 48 hours to respond with physical shipping information for me to provide to the publisher for prize fulfillment. With all those rules out of the way, here's your entry form. Good luck! I know you'll enjoy Hello, Cookie Dough and the safe edible cookie dough recipes as much as I do!
a Rafflecopter giveaway