Brussels sprouts — the words make some people cringe, but they are quickly becoming a mainstream veggie that cooks everywhere are finding to be affordable, easy to use and open to multiple uses. Bake, fry, steam, it all depends on just how much time you want to put into them, and they are perfect with any combination of seasoning. I like my Brussels sprouts with bacon, but that's just one of many ways to enjoy this vegetable.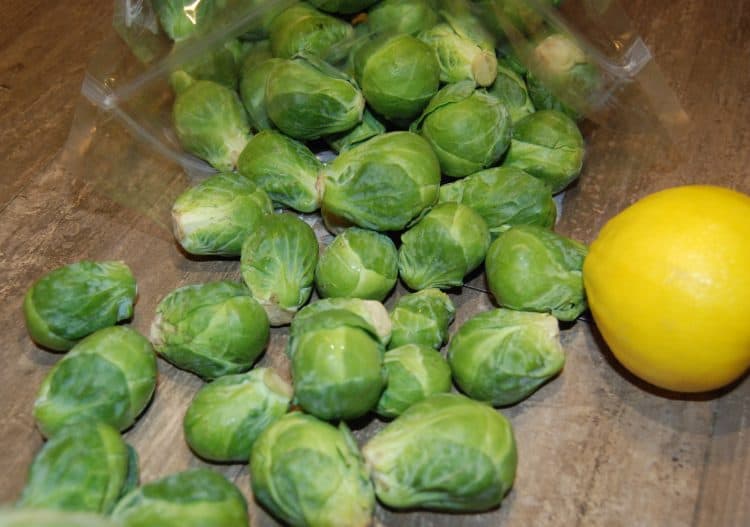 They also just make for a colorful meal, and the teeny ones always make me smile because they're so cute. See that small one above? Part of the fun in cooking with vegetables is the wide variety of colors and textures, and brussels sprouts never disappoint. I love to grab a bag from the store and then figure out later what I'm going to do with them.
I've seen kohlrabi when grabbing those sprouts, and I've walked past them, not knowing what to do with the odd-looking green item. Turnip? Beet? Potato? What in the world does it taste like and how do I cook it?
Last week, I finally decided to experiment with this undervalued vegetable, and let me tell you, it is now a permanent part of our family's menu!
Don't let the look of a kohlrabi scare you away. They are delicious, easy to prepare for use and they will go with a lot of recipes as a starchy-ish side. They crisp up when fried, soften when baked and easily absorb the flavor of seasonings, making them very versatile while also being nutritious.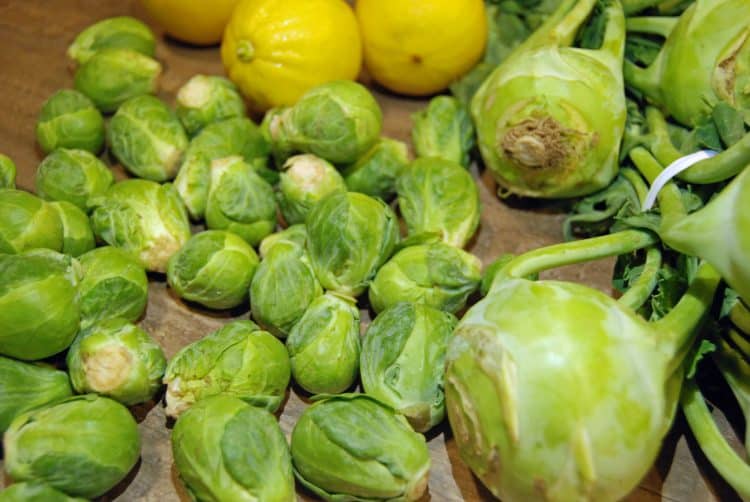 Technically a German turnip, they are actually from the same species as cabbage, broccoli, cauliflower, kale and collard greens. It can be eaten raw, but I prefer this low-carb veggie cooked, so I decided to try it out with one of my favorites, brussels sprouts. Thanks to Melissa's Produce, who gifted us with all the produce in this recipe, I put together a simple recipe that adds a pop of color and flavor to your meal. It is also delicious, so even the veggie-haters amongst us will be lured in by the promise of bacon!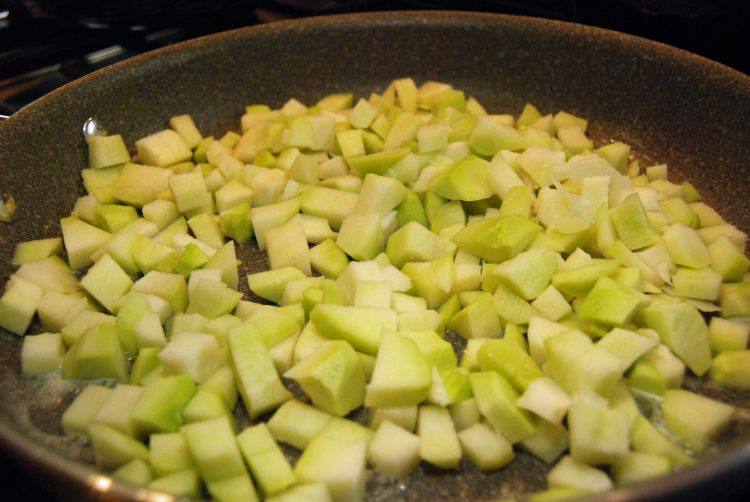 I call this pan fried but it could also be a saute, as the pieces are chopped fairly small in my dish. You can choose your preference in chop size, keeping in mind that smaller pieces will cook faster, but bigger pieces would be equally good.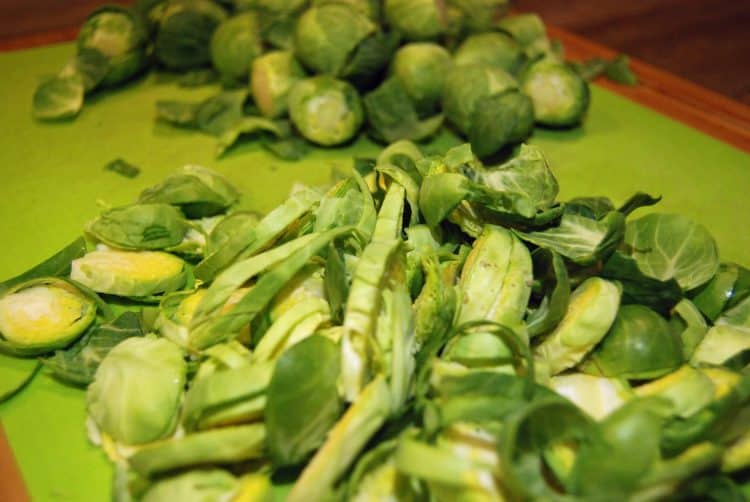 Making Pan Fried Brussels Sprouts with Bacon
Pan fried brussels sprouts with bacon comes together in about 20-25 minutes, including chop time. And I'm a slow chopper. I usually ask the husband to help with the chopping when there's a lot, because I have long nails that slow me down. (Big kudos to those who can chop and function without slowing down! I do not have that skill.) I did do all the chopping for this dish, and still had it on the table in under 25 minutes.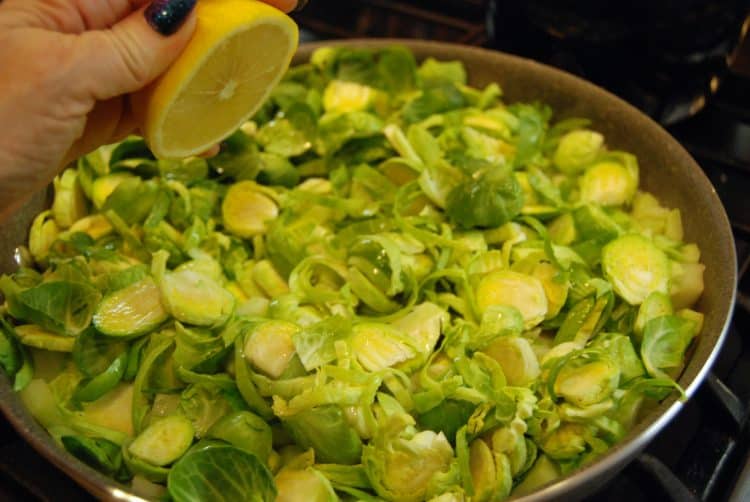 Pan Fried Brussels Sprouts with Kohlrabi and Bacon
Ingredients
3

Slices

Bacon

5

Tbsp

Butter, unsalted

6-8

Kohlrabi, peeled and chopped

4

Cups

Sliced or chopped brussels sprouts

Salt and pepper

1

Lemon
Instructions
Fry bacon in large frying pan until crispy. Remove from pan to plate. Pour out all drippings except for a couple of tablespoons.

Add 1 tbsp butter to bacon drippings. Melt.

Place chopped kohlrabi in frying pan and fry on medium until medium-soft.

Place remaining 4 tbsp of butter, chopped, to pan.

Add brussels sprouts. Gently stir with kohlrabi, place lid on pan, stirring sporadically to prevent sticking. Heat for approximately five minutes.

Squeeze fresh lemon juice over the top. Add salt and pepper to taste.

Heat for another 5-7 minutes, depending on consistency preference for brussels sprouts.

Break up, or chop, crispy bacon and add to pan. Stir and serve.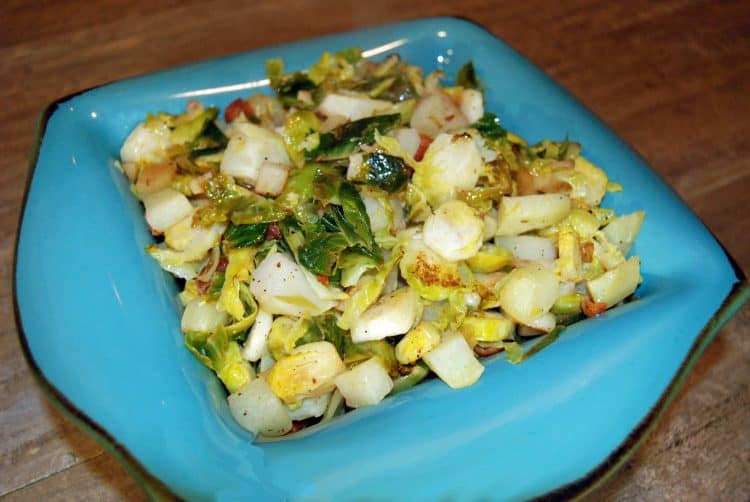 The above recipe fed all four of us and had another 1-2 servings leftover, which I promptly ate for lunch the next day. If you are a vegetarian, you can omit the bacon, and it is also a gluten-free recipe. Enjoy this additional way to get more veggies in your life! Here are a couple more ideas, from my wonderful blogger friends who take part in a monthly Melissa's Produce challenge with me. More awesome options to get your kids and family to eat vegetables without a fight!
Oven Roasted Brussels Sprouts with Bacon
Once you try experimenting with brussels sprouts recipes, you'll realize that they really are open to a lot of interpretations and uses. They take seasoning easily and because they can be heated in so many ways, they go well with almost every meal you make. Brussels sprouts no longer need to make us cringe or twist our noses like they did when we were kids, right?