When I first started this blog in 2013, I had zero clue what I was doing in terms of monetizing. I'd been blogging in one format or another since 2007, but not self-hosted, and definitely not with the intention of seeking an audience or making money. I just started writing, sharing things about the craziness of two cross-country moves in three years. Life with a big family. My obsession with cupcakes. It was a shot in the dark to expect it to turn into anything, yet it did.
I was incredibly lucky. A lot of my posts…many of them….were nothing exciting. My photos weren't great. I pitched brands without even knowing any numbers. And I got some partnerships. My personal blog posts, things about the family, the dogs, the stuff going on in and around our home, occurred less and less. Before I knew it, 90% of my blog was sponsored or not personally-driven. The money started coming in, along with amazing opportunities, yet somewhere along the way, it lost its heart.
My photos improved. My content improved. I focused on SEO. It worked…but it was very different than when I started, and not all of that is a good thing.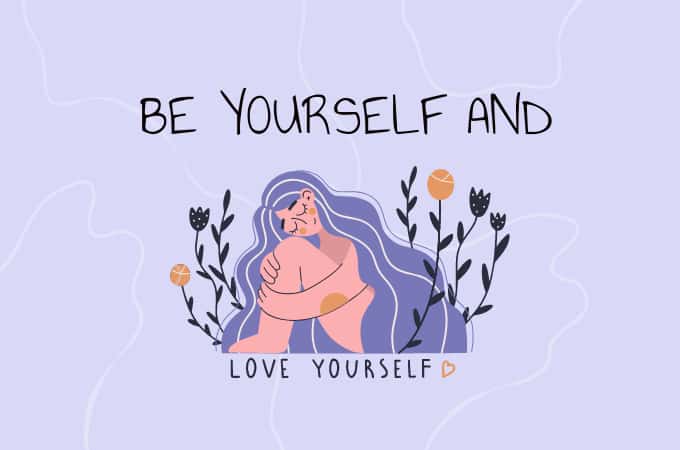 During the pandemic, opportunities for coverage on my blog and social media changed. As the state and country shut down, we could no longer meet in person. Brands had less partnership opps because businesses struggled. It was harder to write about things that no one could do. Many bloggers, along with other types of businesses, pivoted. We took a break. A new direction. Some even stopped.
Now that the pandemic has taken a turn, for lack of a better word, businesses are opening back up. Events are starting to occur. It's great, but now we consider things differently. Is that event worth the $6.39 per gallon it will take to get there and back? Is a virtual event worth taking time away from a paid opportunity? Do I even want to write about xx anymore? Is anyone going to expect me, a mom only of young adults, to write about a product for tweens?
I've always talked about being authentic and having an authentic blog. It's been really important to me that in some way, my blog still relates to our reality. Our youngest kiddo is 21. Toy coverage doesn't seem pertinent. Someone coming here, to a site about 'life in the next phase of life, when the kids grow up' aren't going to expect to see me talking about diapers, grade school summer camp or dolls. I still want to share things with my readers that they want to see, but I also don't want my site to be a melange of everything.
I also didn't want to go that midlife route and start talking about menopause and aging. There is really a HUGE area in-between the two. Huge. We don't have to go from talking about our children to talking about protective undergarments or night sweats.
It can be hard for a lifestyle blog to be considered a niche of any sort, but we still can have a focus. Mine is on midlife moms reminding themselves of who they are, what they like what they want to do…being a person, not "just" a mom, after their kids are young adults. My life is not the same now with young adult kids as it was when they were younger. Not only did they need me more, but I had less time to do things that were for me. And it was all okay. In fact, I LOVED every single second of it.
But I love life now, too. I love seeing my children grow up to be adults, being their own people, following their own paths, and solving their own problems. I love when they still ask for advice. I love being Grammy to my granddaughter and grandson. It's an amazing thing, loving someone that's not your own child that much…and then going home, cuddling with your pups with a glass of wine and wandering around the house deciding what to do with your free time.
Life is good, but it's different, and there are times I miss being needed in the old ways. Being a mom is everything when you have kids. It's all-consuming. Your own interests go by the wayside…but it's expected and normal and I didn't really bat an eye. Now though, I'm finding that there's a lot of time in a day to fill, and it's mostly up to me to decide how to fill it.
It gives me a lot to write about, but I've been lax in sharing. I've put those creative posts, the ones that really aren't promoting anything but just are cool to write, on the sidelines. I've written posts and content that shares movies or products or places for no reason other than I want to share them. It feels great, but where is the ME anymore on this site?
Time to bring it back.
I'll still be here sharing about Disney and Marvel. Visiting the parks. Netflix shows I watch with the grand babies and cool activities we do together…because that's my life. I'm one of millions of women out there who are no longer full-time moms but are very much still Mom. We're just moms who now can stay up late reading a book because we know we're not going to have a kid interrupting precious hours of sleep. We can go out for lunch and have a glass of wine…or not, because we're young enough to do what we want and old enough to not care if someone doesn't agree. We know ourselves, and we get to make choices that work for us…and that's a beautiful thing.
Don't like me? I don't care. Don't agree with my purple-ish hair? I don't care. Don't understand how an adult can love Disney and Thor so much? Yep, I don't care. Life's short, we need to spend it on what makes us happy, and not spend it on what makes us unhappy.
Seek to have an authentic blog. Have a blog that makes you happy.
I'm so fortunate I don't have to work full-time anymore. I run my social media agency and have the immense pleasure of working with clients that I choose. I get the honor of helping small to medium businesses plant themselves in the digital marketing field, and help them grow. I see them as they get excited about new clients and higher sales and increased website traffic. I celebrate with them as they realize the fruits of their labor, and I "cheers!" them as they take on the reins themselves and I get to start over with someone new. Some weeks, I work a lot. Some weeks, I work a little. It's such a great feeling that I can read until 2am and then sleep in until 8am without worry….though the pup now would have something to say about that! (If you haven't read my other post, we got a new puppy last month! You can read about Lady Sif over here.)
I've got some great content coming up. I'm sharing some financial tips that helped us get through two major job layoffs in two years, what products we used to put together a spa bathroom without breaking our budget, negotiating business deals in today's tough economy, networking for people like me <who aren't good at it>, putting those new spare rooms to good use, and more. I hope you stick around!