Living in Southern California, we have everything available within an hour or two: beach, mountains, big city and desert. I'm lucky that I live close enough to hit them all up in one day, yet I take it for granted and don't do enough staycations. That is changing now, because I've found a new place that I'm adding onto the list, Miramonte Indian Wells Resort & Spa. Located just two hours from Los Angeles, a stay at Miramonte is like entering a whole new world, so it is going to be your new best SoCal travel destination!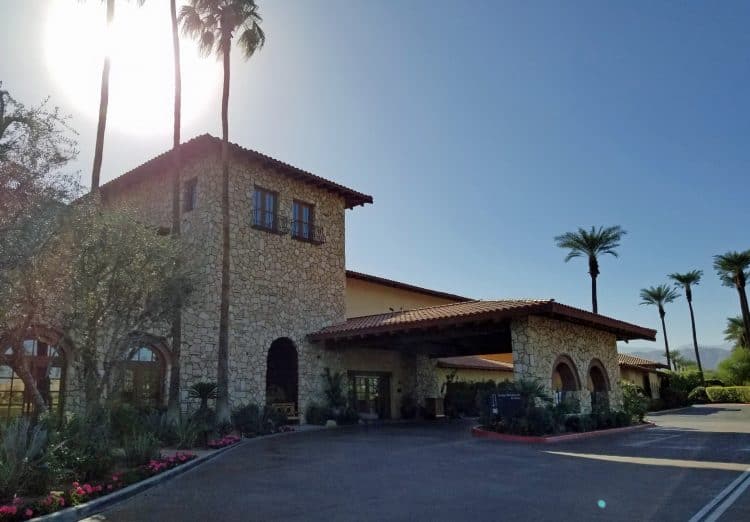 I was fortunate enough to have a complimentary stay at the resort a couple of weeks ago, as a part of A Girls Guide to Cars Drive2Learn conference and press trip. We talked social media, learned a lot about the Greater Palm Springs area and drove a lot of amazing cars. We even got to drive on a race track, around 125 mph, which was a dream come true. Then we headed back to Miramonte, where we had delicious food at the Citrus and Palm restaurant (inside the resort), toured the gorgeous property — including the Well Spa — and retired to our sumptuous rooms for the evening. It was a perfect place to hold a conference, and Maria, Director of the Front Desk, is a pleasure. Every need we had as guests was met, and the grounds are peaceful, spacious and invite you to linger. Throw in the large pool, numerous firepits and outdoor gaming area, and what more could you ask for?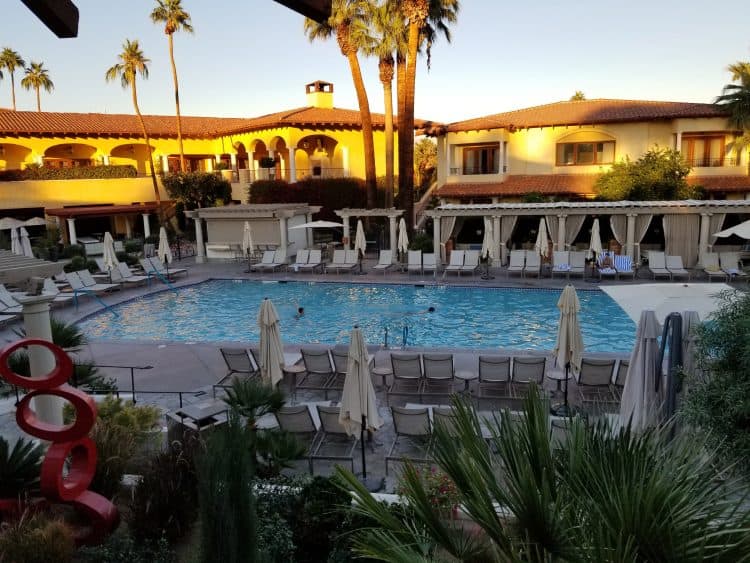 The award-winning Miramonte is so full of amenities and tranquility, you may want to deviate from your plans of traveling around Palm Springs and instead, hang out more at the resort. The big pool is spectacular, surrounded by lounge chairs and if you want more privacy, you can rent one of the cabanas. The resort is family-friendly, perfect for a romantic weekend or a good place to get some time away. I could easily see myself sitting on my room's patio, catching up on writing. You don't even need to leave to eat, as the Citrus & Palm restaurant up by the lobby has a full, sustainable menu created with organic, healthy options and serving three meals a day.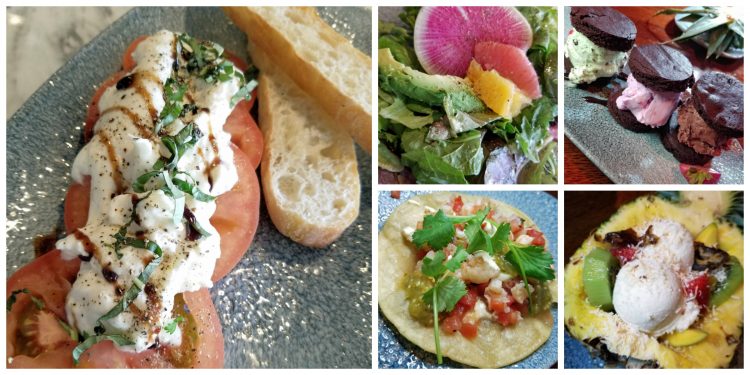 The adjacent Tavern Bar offers delicious craft cocktails and a long list of appetizers that also make great meals.  Room service is also available, for those lounging mornings or when you just want to sit on your bed, watch movies and enjoy the quiet comfort of your room.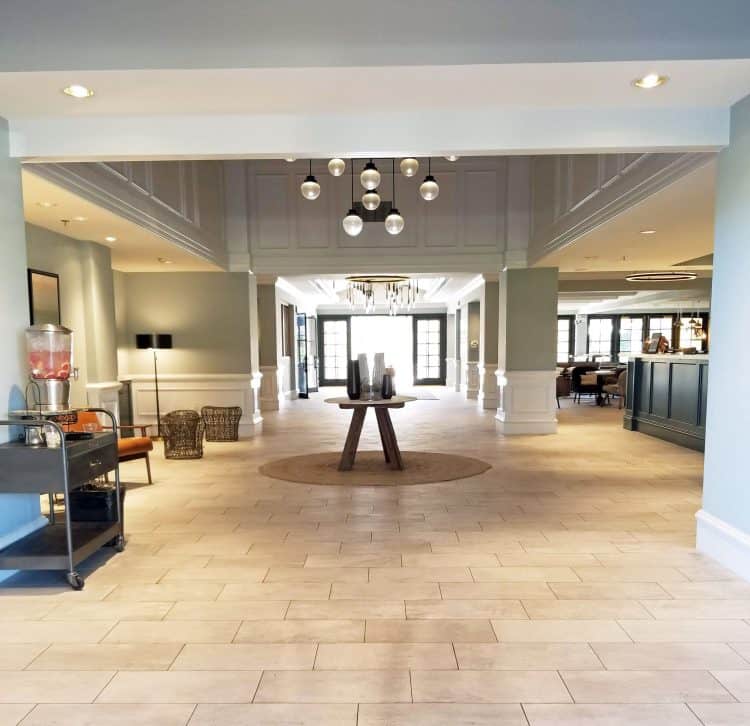 Speaking of rooms, they come in several configurations and sizes, with one or two beds. I stayed in one with a huge bed, a sitting area and a desk area and huge windows I could open to enjoy the scenic view outside.

And then the bathroom amenities were perfect. I'm a stickler for quality soaps, hair products and lotions, as well as things like a shower cap, soft towels and showers with good water pressure. Miramonte met all my needs!

There are also suites and villas, depending on how much space you need. The villa we toured had a beautiful, semi-private front porch and the bougainvilleas that are prevalent on the property were surrounding the entryway. Don't get me started on how much I wanted to jump into the huge tub and take a bubble bath. Should you need additional help, ask about the mobility and hearing-accessible rooms.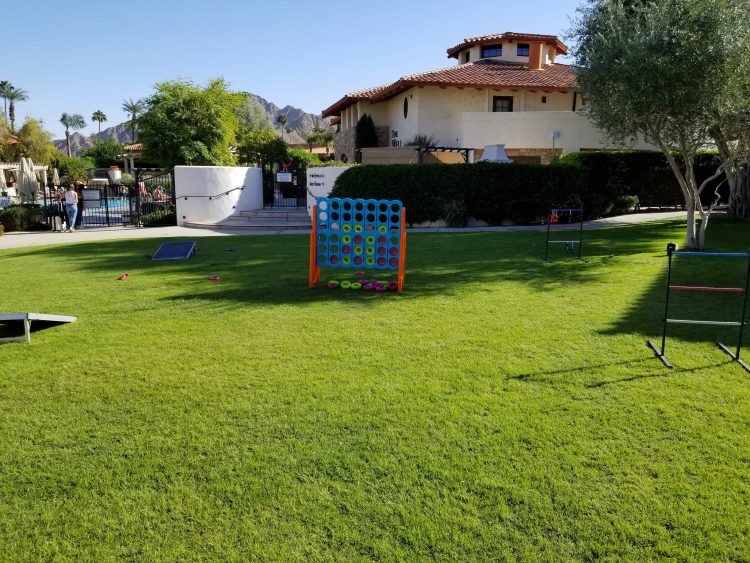 All rooms on the 100% smoke-free grounds include wifi, a refrigerator, and the property is also pet-friendly. So many hotels and resorts have removed refrigerators entirely, or charging to bring one to your room, so it was very nice to have a place to chill my wine! If you want to be pampered, visit the Well Spa for a treatment or massage, or just to wander the sauna and private cold water and other treatment pools.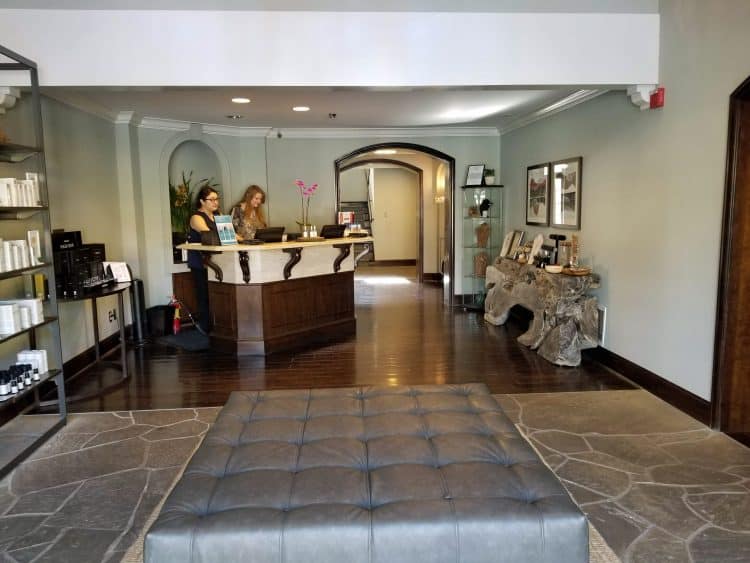 Even if you're not staying at the resort, there are options for membership and day passes! We didn't visit it, but there's also a 24-hour fitness room available for guest use, with treadmills, free weights and professional, personal training available for an extra fee.  Rates are available on their website and of course, vary by size of room and season.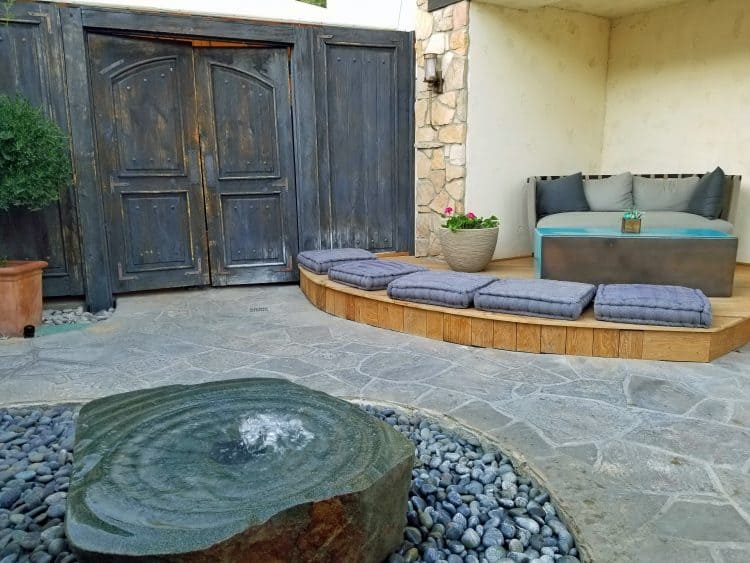 Scattered amongst the various rooms are little quiet nooks to sit, play bocce ball, enjoy a glass of wine by a fire pit or wander the garden, which is actually grown for use on-site as well as guest enjoyment and use!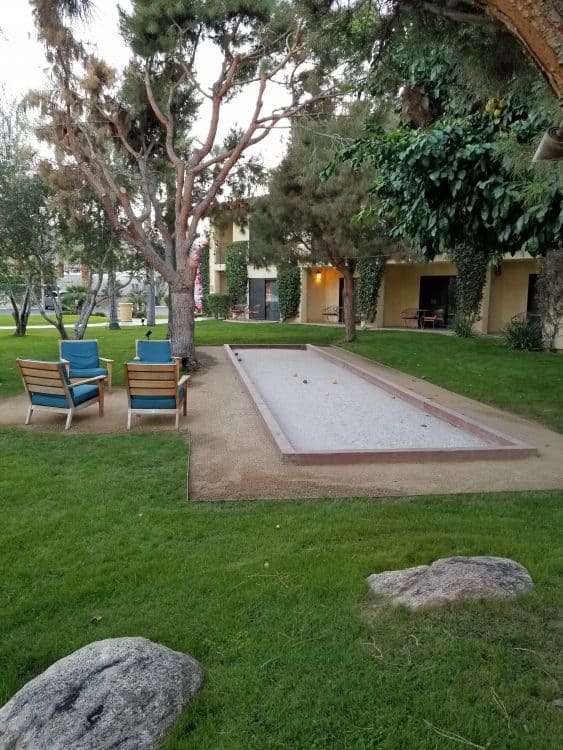 There are citrus trees and herbs and more, and it smelled heavenly in that courtyard. There is also a smaller pool towards the back of the resort, designed for those who want a more secluded, quiet pool experience. The night time view of the big pool is stellar.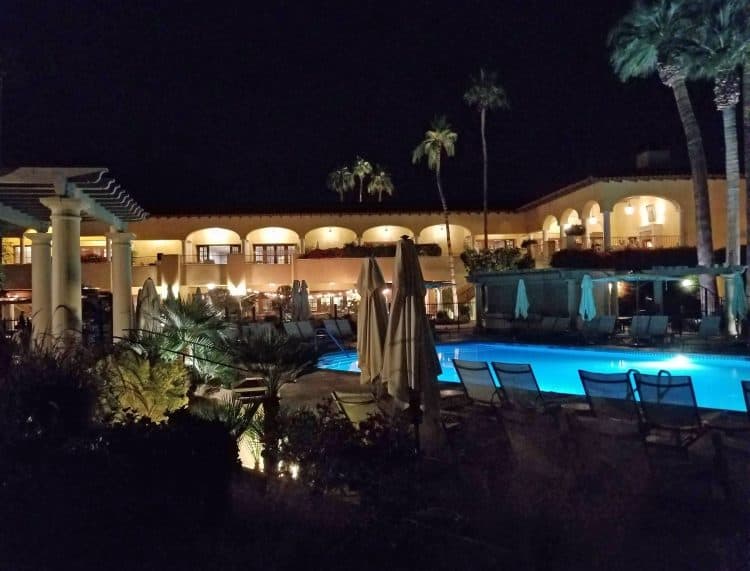 The property is 11 acres with full concierge service as well as valet. If you feel like getting away but want to explore at your leisure, consider renting a bike from the hotel! They have a bunch of beach cruisers and had I had more time, I'd have taken one out for a spin!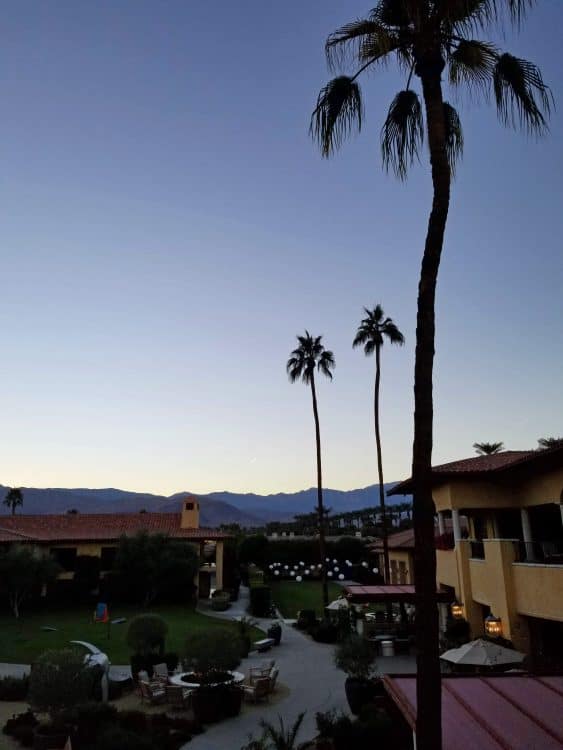 We had gorgeous weather, but don't be fooled by it being in Southern California. It can still be very cold, so always bring a sweater or jacket. (I neglected to bring mine so I hovered around the fire pits a lot, glass of champagne in hand.)
If you're looking for the best SoCal travel destination without making a long drive, check out Miramonte!
For more information, visit their website, or follow them on Instagram, Twitter or Facebook.