During my recent press trip to the all-inclusive Riviera Nayarit Resort, the Marival Distinct, we had a chance to spend a few hours at the newest of the Marival Resorts, the Marival Armony. What a beautiful property!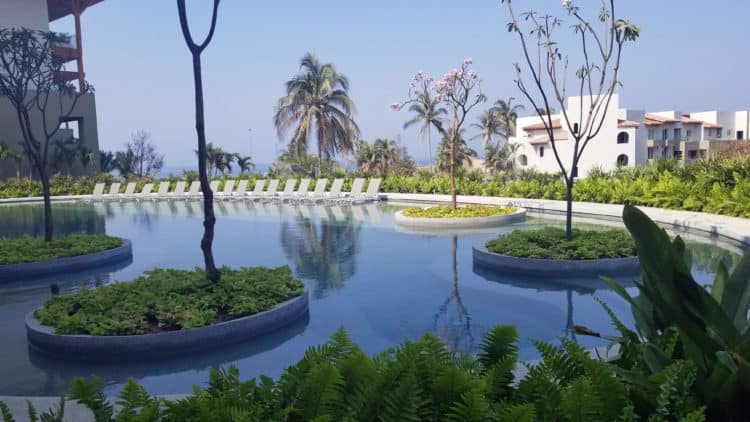 Located in Punta de Mita, it officially opens on July 9th, though it had gone through a soft-opening before our visit, so there were guests on the property. It is also an all-inclusive resort with various sizes of residences depending on the needs of the guests.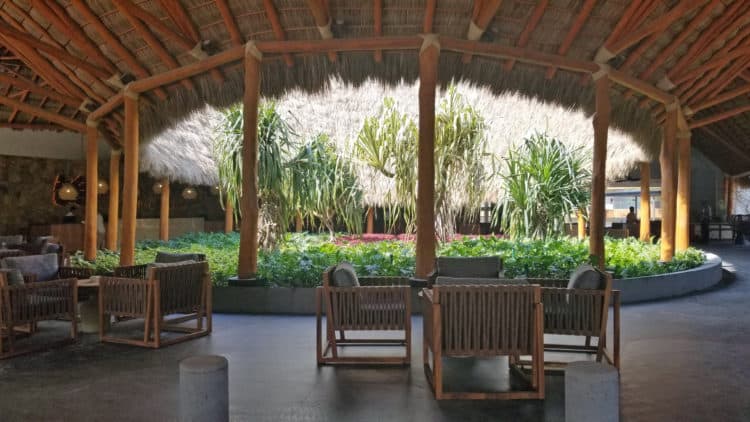 Luxury in nature is what the Marival Armony is going to be known for. When asked where the name came from, it was inspired by 'harmony,' but without the h, as in harmony with nature. I think they've succeeded.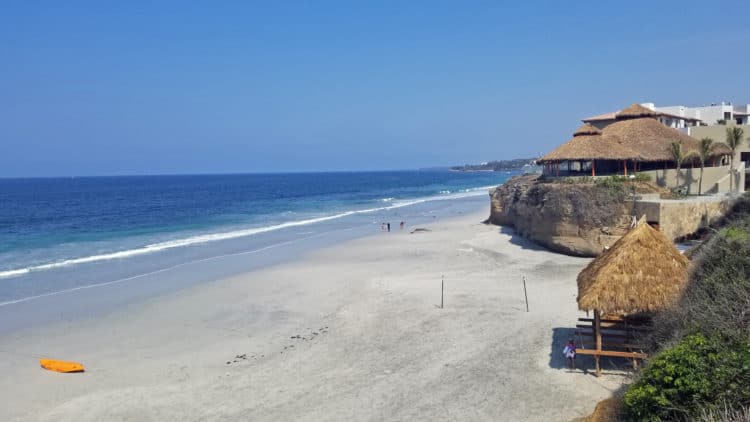 The property is perched along the coast, above the sand and within just steps from the beach. There are numerous pools and hot tubs, but its crowning jewel, to me, was the large infinity pool with the swim-up bar. Situated immediately next to it is one of the several on-site restaurants, which features all-day buffets depending on which meal is closest.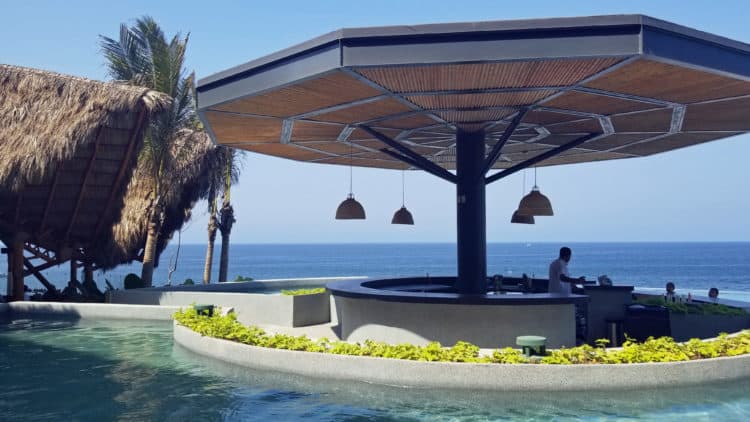 After a tour of the property, we were let loose to wander for several hours. A few of us headed towards the private cabana area, where each cabana comes with its own private hot tub overlooking the beach.
Cabana service is provided, so you can order food and beverages without leaving the shade of the cabana or the bubbles of the hot tub. (It does cost extra to rent a private cabana.)
The Armony was designed for everyone in mind, so all ages will have a good time. There is an adults-only residence with an adults-only pool, and teens even have their own space, the Teens Club. Outfitted with pool, ping pong, video games, foosball and more, tweens and teens will enjoy having their own vacation while mom and dad are lounging by the pool. If your children 4-12 years old, they can take part in Marival Kids activities, too.
There's also a spa for a day of pampering, and transport for offsite adventures, so if you want to change things up, you have a lot of options.
Wondering what the residences look like? Beautifully appointed with luxurious items, room to spread out, pretty color schemes and those balconies! We could have sat there all day.
An all-inclusive Riviera Nayarit resort can be your dream vacation. For more information about cost and making reservations, visit their website. You're going to love it.
P.S. Hop into this restaurant overlooking the water and grab me some tacos.